District: Southern Berkshire Regional School District
Graduation location: Mount Everett Regional School baseball field
Graduating seniors: 48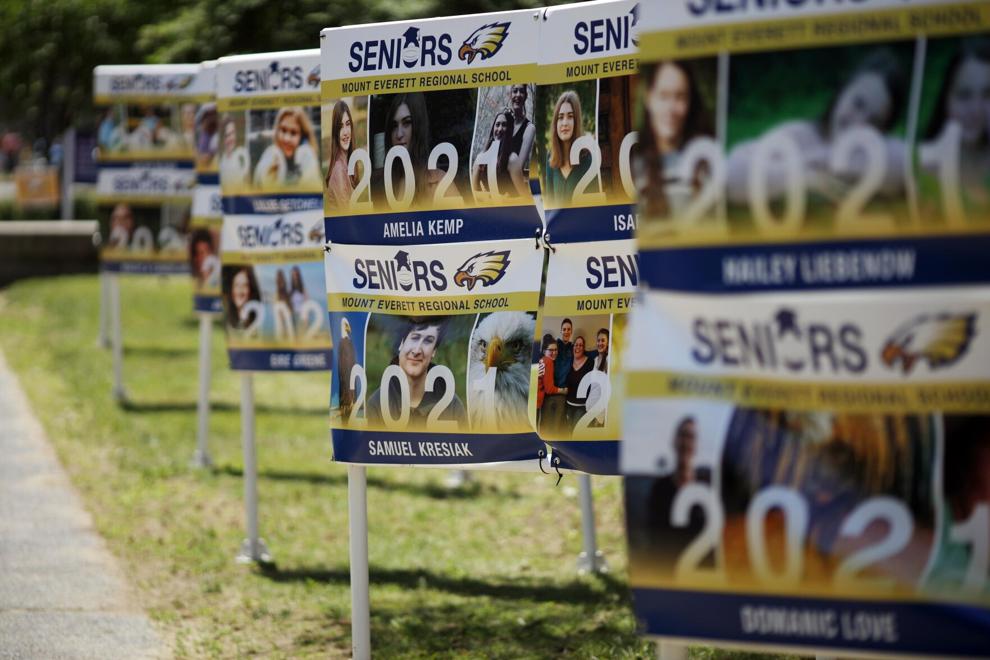 Valedictorian: Cecelia Caldwell
Quotes: "I've seen quiet kids like myself blossom into outspoken students and passionate citizens. I've gotten to see kids with loads of talent but not-so-much ambition learn how powerful they can be when they put in some effort. I've gotten to see kids fight through tough mental health struggles, tough exams, and a really, really tough global pandemic.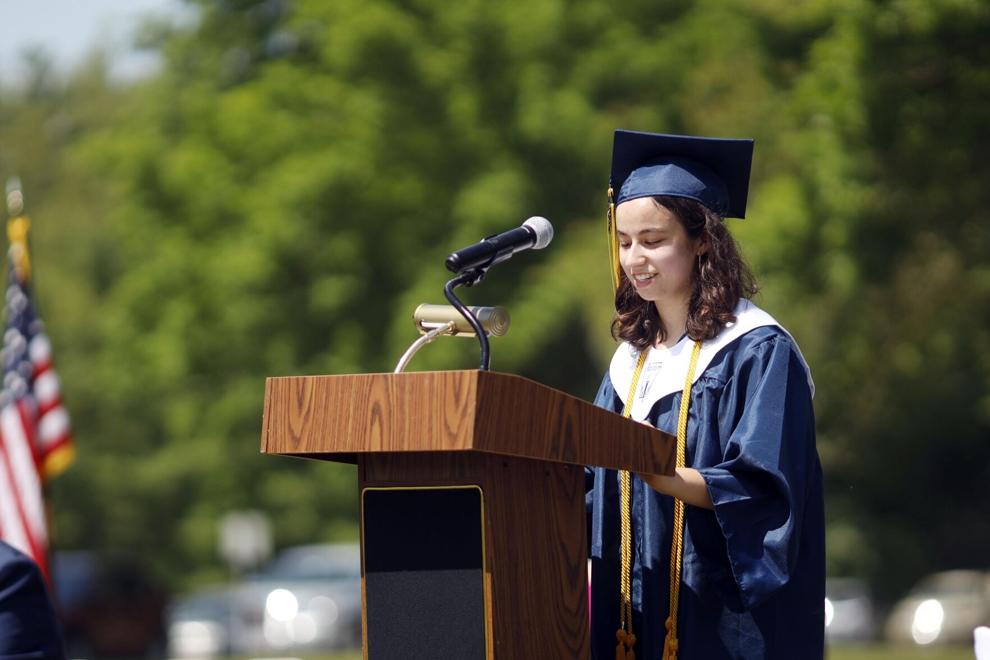 "And the amazing thing is, we're not done yet. This bittersweet ending is also a similarly bittersweet beginning. So, go forth in life. I wish you all the best. I wish you healthy friendships, college experiences, and careers. I hope you'll remember to always be true to yourself and to embrace what makes you special."
Salutatorian: Madison Tinker
Quotes: "I would like to apologize to my family and friends that I did not tell I was Salutatorian. Surprise!"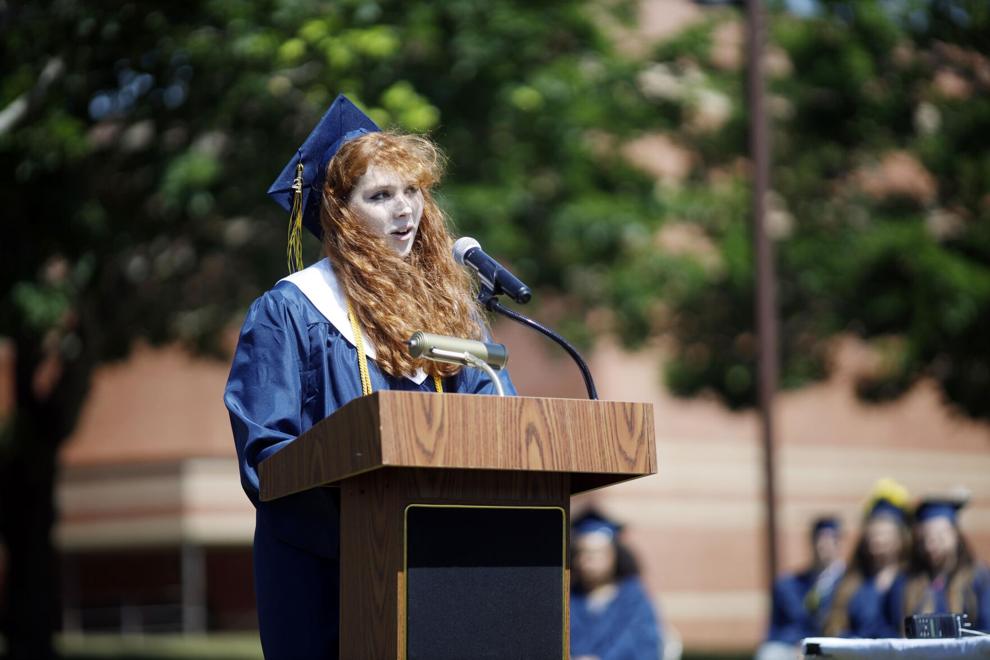 "Standing up here leaving the life I know behind, I wish I had spent more time living my life day by day, rather than constantly dwelling on my future. Besides, now I've learned that depending on the undetermined future is reckless. The future is unstable and uncertain ... Live by today. Not by yesterday, not by tomorrow. Right now, minute by minute."
"You will always trip over bumps on an unknown road if you don't occasionally look down to see where your feet are currently placed."
Memorable moments: 1. With the help of the Mount Everett Band, graduate Malik Masters belted the national anthem to kick off the graduation ceremony.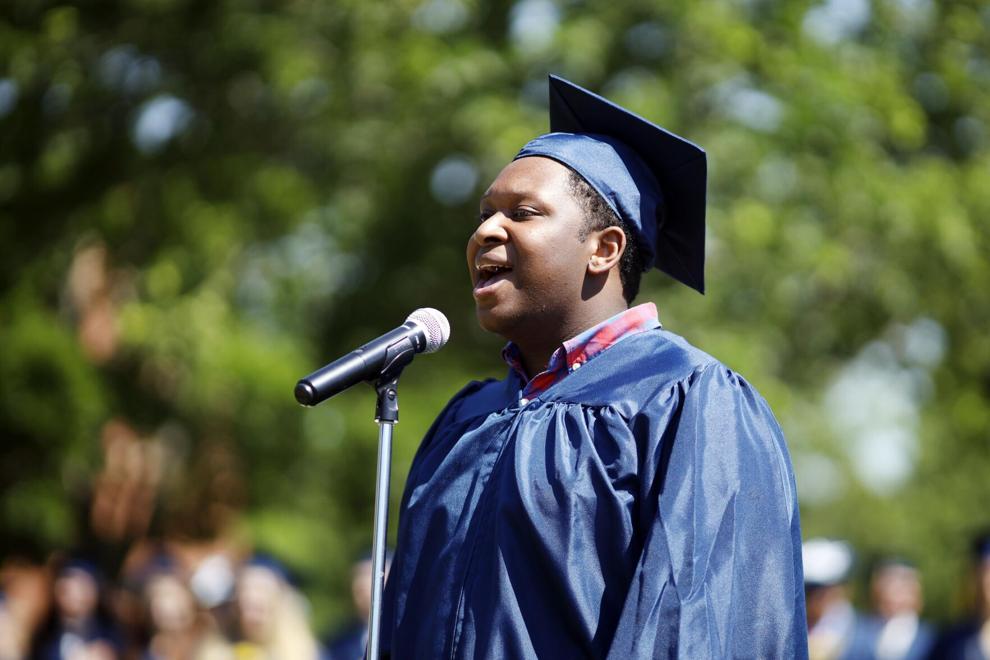 2. Just as the first graduate received his diploma, the camera that was recording the ceremony for broadcast malfunctioned, causing the proceedings to pause. As the cameraman reset, Assistant Principal Douglas Daponde (who is bald) announced, "I think the reflection off my head broke the camera. Sorry about that." The broadcast was then back on line and the diploma presentation restarted from the beginning.
— Stephanie Zollshan, The Berkshire Eagle