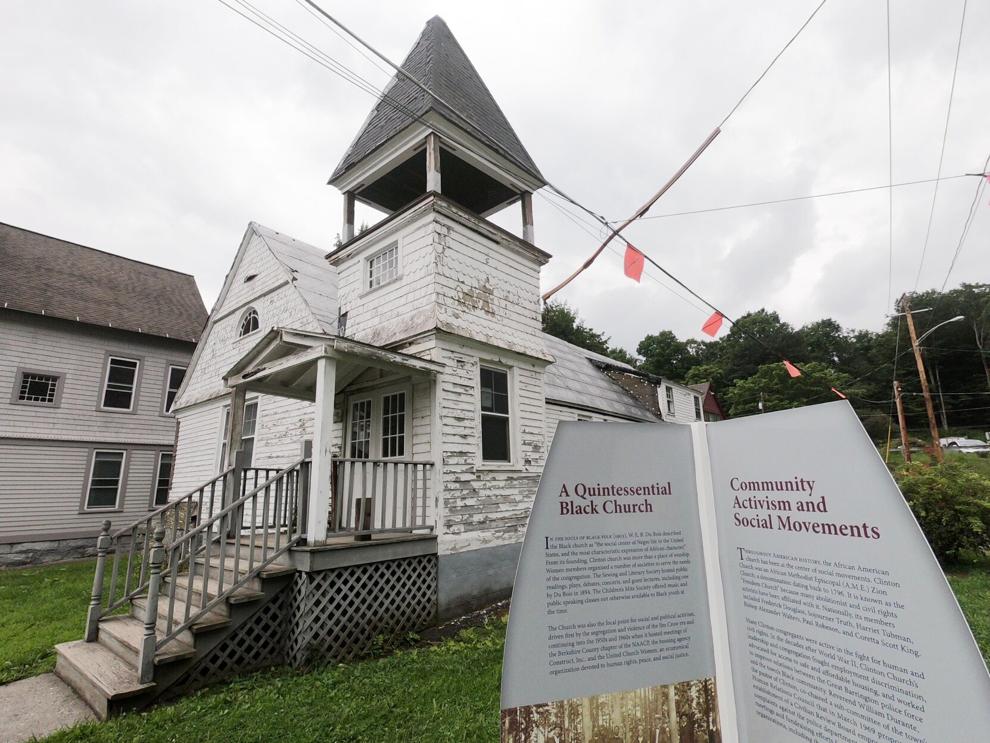 GREAT BARRINGTON — The effort to restore the former building of a historic Black church is "a multi-phase, multi-million dollar project that's going to take years," says Eugenie Sills, interim executive director for the nonprofit Clinton Church Restoration.
But, a federal grant of nearly half a million dollars will help to move that process along. Announced by the Upper Housatonic Valley Natural Heritage Area on Thursday, the National Park Service grant puts $495,322 toward the rehabilitation of the Clinton A.M.E. Zion Church at 9 Elm Court in Great Barrington.
Completed in 1887, the church served as a hub of Black life in the Southern Berkshires until it closed in 2014, seven years after the death of longtime pastor Rev. Esther Dozier. The congregation existed for around two decades before the building was constructed, and in those years it was "a major influence," Sills said, on W.E.B. Du Bois, who was born in Great Barrington in 1868.
Community members concerned over the deteriorating building's fate formed Clinton Church Restoration in late 2016, and the nonprofit purchased the building the following year after raising $100,000 in just five months. Once it rehabilitates the building, Clinton Church Restoration seeks to reestablish the space as a heritage center and visitor site that will include a flexible performance space, as well as "museum-level interpretive exhibits and programming," Sills said.
In 2018, Clinton Church Restoration raised over half a million in funds for building stabilization with the help of Housatonic Heritage. But, once work on the building began in 2019, leaders discovered far greater damage to the building than previously was known, meaning that the project would likely "take three times as long and cost three times as much" as anticipated, Sills said.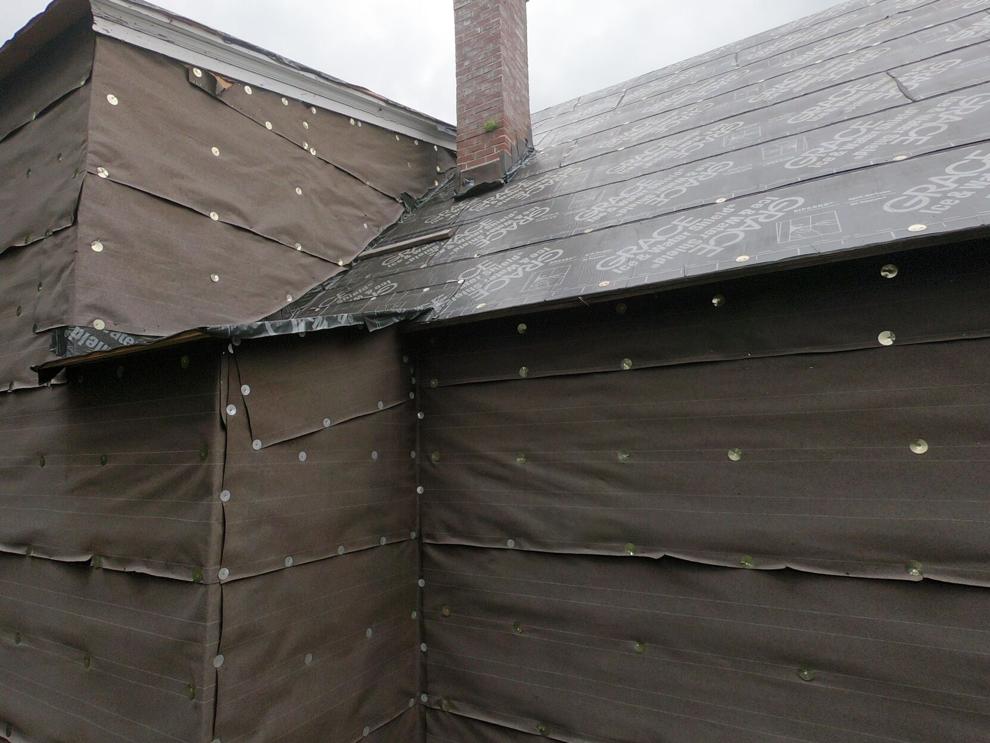 "The work started revealing some rotten sills, rotten rafters, and the whole south wall of the church basically had to be rebuilt," said Dan Bolognani, executive director of Housatonic Heritage, which helps Clinton Church Restoration manage federal grants, including through funds requests and progress reports to the National Park Service.
The first wave of grants helped to address the most serious structural issues, such as sealing the building to prevent water from getting in and causing further damage, and the latest grant will allow for additional stabilization work, Sills said.
While Clinton Church Restoration has raised $2 million to date, Sills said her "best guess" is that the project will have cost $5 to $7 million by the time it is completed.
Local history
Du Bois, a sociologist and leader in the 20th-century Black civil rights movement, remarked on the significance of Black churches throughout his life, including in "The Negro Church," a study first published in 1903.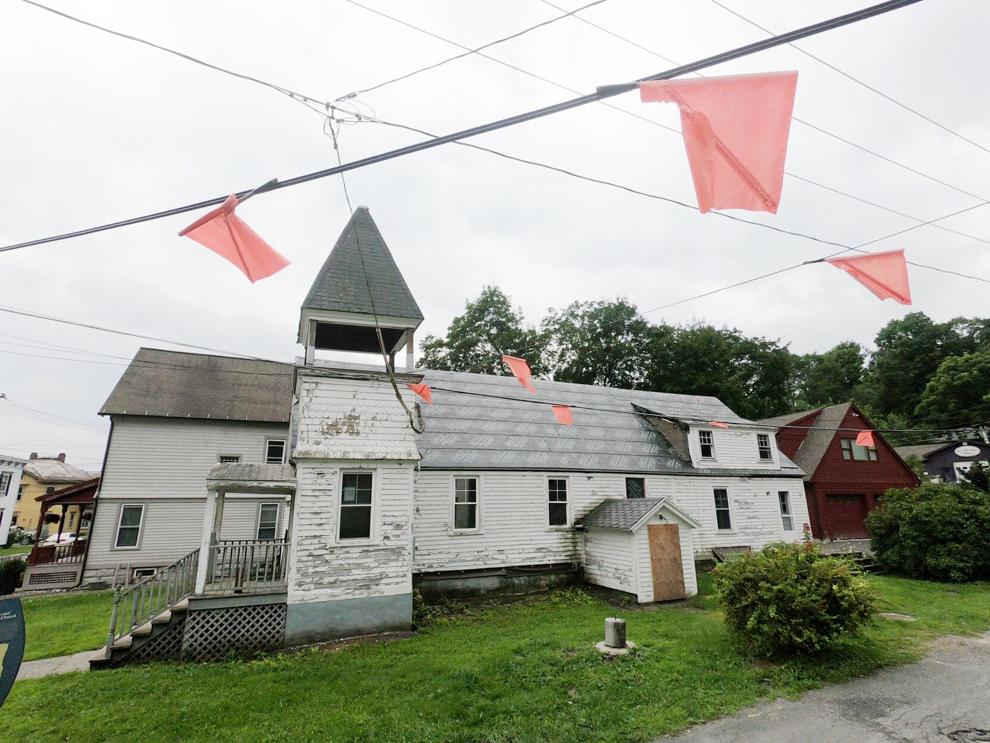 In 1899's "The Philadelphia Negro," Du Bois wrote that the Black church "is the peculiar and characteristic product of the transplanted African, and deserves especial study." It functions as "a centre of social life and intercourse; acts as newspaper and intelligence bureau, is the centre of amusements — indeed, is the world in which the Negro moves and acts," he wrote.
Clinton Church Restoration, Sills said, seeks to "really honor that role and return this place to the center of community, even though it's no longer a religious building."
Sills feels that Du Bois, who became the first African American to earn a doctorate from Harvard University in 1895 and co-founded the NAACP in 1909, has been "underrecognized" locally. Amid strong anticommunist sentiment during the Cold War and beyond, Du Bois' critique of exploitation under capitalism led detractors to attack his legacy for years to come. In September 2020, however, Berkshire Hills Regional School District honored Du Bois by renaming a middle school after him.
While Berkshire cultural attractions pay homage to writers and other figures who have lived in the area, Sills said that other than the Du Bois National Historic Site at his Great Barrington boyhood home, "there's nowhere for people to go to learn more."
Clinton Church Restoration partnered with the University of Massachusetts Amherst Public History Program in May to install an interpretive display in May outside of the church building.
"We want to honor the legacy of that building, we want to interpret the life and legacy of Du Bois to the public," Sills said. "It's long overdue for our rich, local African American history to receive greater recognition, but we're excited to be telling his story and telling other stories that are not told as much as we think they should be."