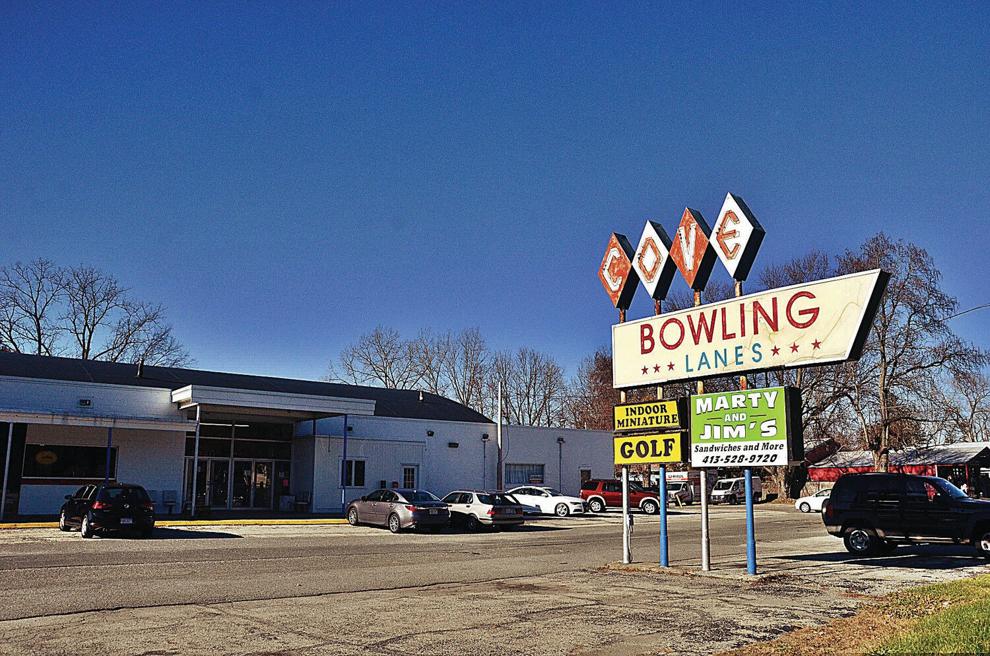 GREAT BARRINGTON — As longtime bowlers, town officials and other interested parties looked on, one person summoned the money and the resolve to hold up a bid card.
At a foreclosure auction Wednesday, the iconic Cove Bowling Lanes was sold "as is" to developer Craig Barnum, of Egremont.
Barnum declined to discuss his plans for the 3.7-acre property at 109 Stockbridge Road.
"Just give me a day or so, and then I'm happy to chat," he said.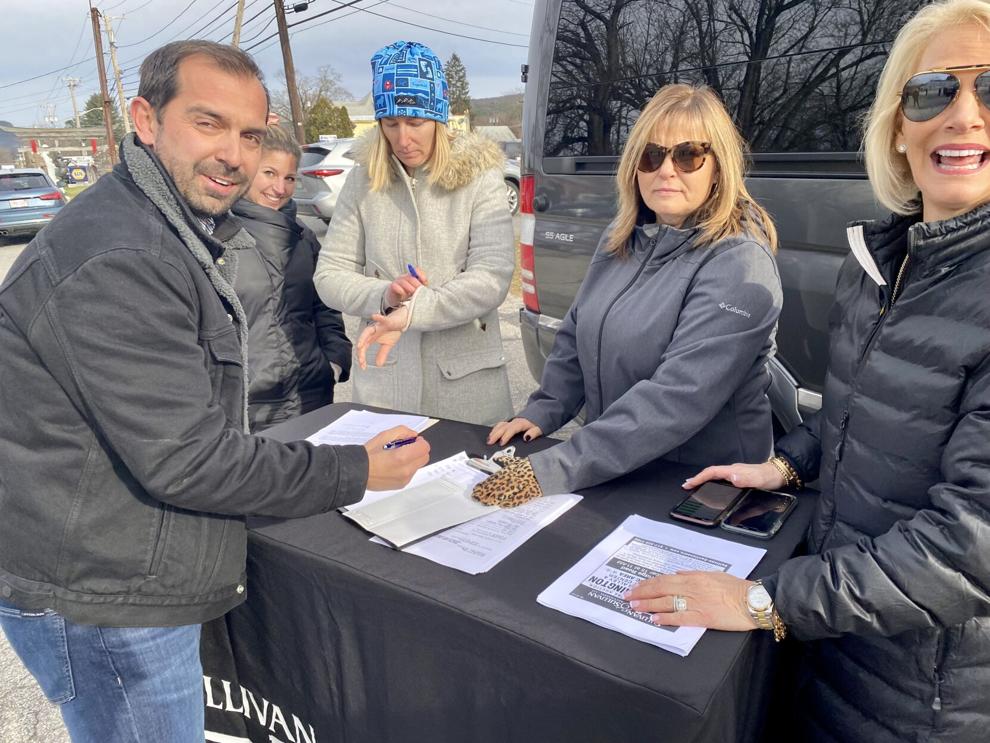 Meanwhile, The Cove Bowling and Entertainment Facebook page posted the following at 3:10 p.m. Wednesday: "We are open normal business hours. 5pm to 11pm daily. Leagues will continue their normal schedule."
Does this mean the Cove will remain a bowling alley?
The Eagle called the Cove, and the man who has been running the business for years, Tom Hankey Sr., answered and said he had no comment, and then he hung up.
Barnum's winning bid was $981,000. An attorney representing the mortgage holder also offered bids. A couple of people had registered to bid, but they never raised their bid cards.
Immediately after the auction, Barnum went to his car and returned with the deposit, the required, nonrefundable check in the amount of $75,000.
The sale includes the 26,012-square-foot cinder block building that houses a 24-lane bowling alley, indoor mini golf, cocktail lounge, food stands and an arcade.
The Cove has been a legendary hangout for generations, since the first night it opened, Nov. 1, 1960, when, at 9 p.m. sharp, a drawing was held and someone went home with a $750 mink stole.
Among the three dozen people who gathered in the parking lot to witness the auction was John "The Moleman" Anthony, who has coached, bowled and worked at the Cove for years. Just the previous evening, his team, the 710 Oilers, bowled what he hopes was not its last match.
He doesn't wish to get his hopes up, but he has this to say about the man who placed the only bid: "He's bowled a lot here on the weekends."
Anthony shakes his head. "You know, you just hate to see this place turn into something else," he said.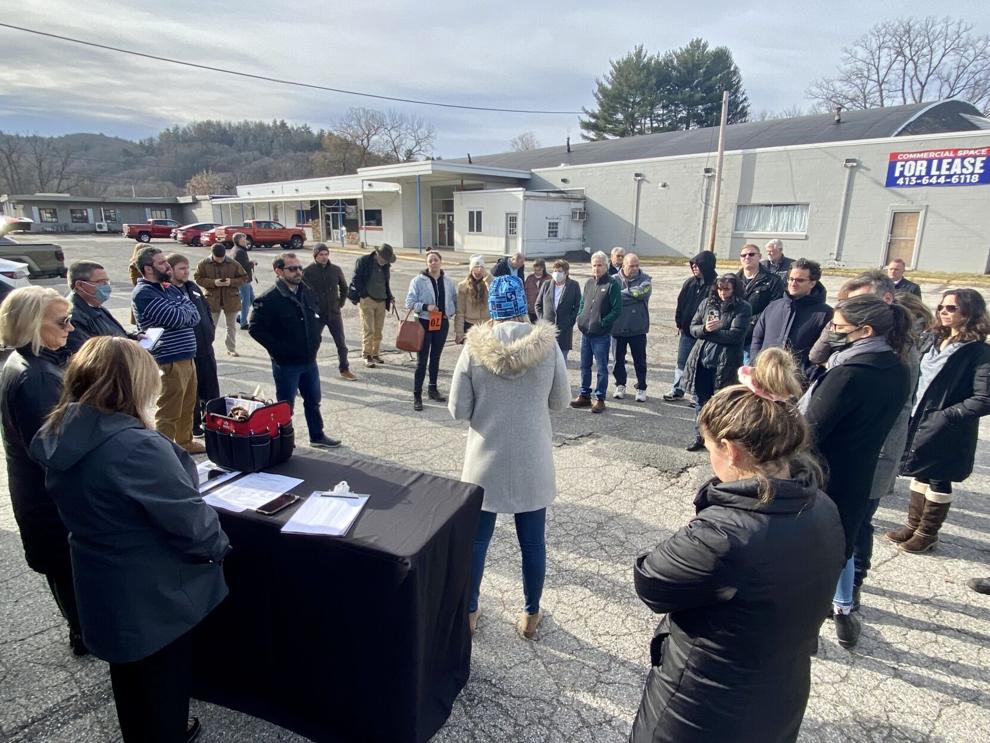 Gordon "Red" McIntyre, who was known to click off the lights for a round of "moonlight bowling" during his tenure, owned the property for 30 years before Hankey O'Rourke Enterprises purchased it for $1.5 million in May 2008.
Hankey O'Rourke put the property up for sale for $4.5 million in 2011, $3.9 million in 2017 and $4 million in 2018, before filing for Chapter 11 bankruptcy protection in Massachusetts Bankruptcy Court in Springfield in June 2019.
As for Barnum, he has purchased several properties through the years. Just to name a few, in 2019, he bought and renovated the historic building at 113-117 Main St., in downtown Sheffield. That same year, he purchased the former Sears store (now leased by Goodwill) and an adjoining commercial property on Stockbridge Road, just across the street from the Cove.
In October, he bought the fire-damaged former Wonderful Things building, also on Stockbridge Road, which he plans to raze and market for development.
As part of the sales agreement for the Cove, Barnum agrees to pay any back taxes on the property. The Eagle reached out to the town's assistant treasurer and tax collector for information on how much the town is owed, but it has not received a response.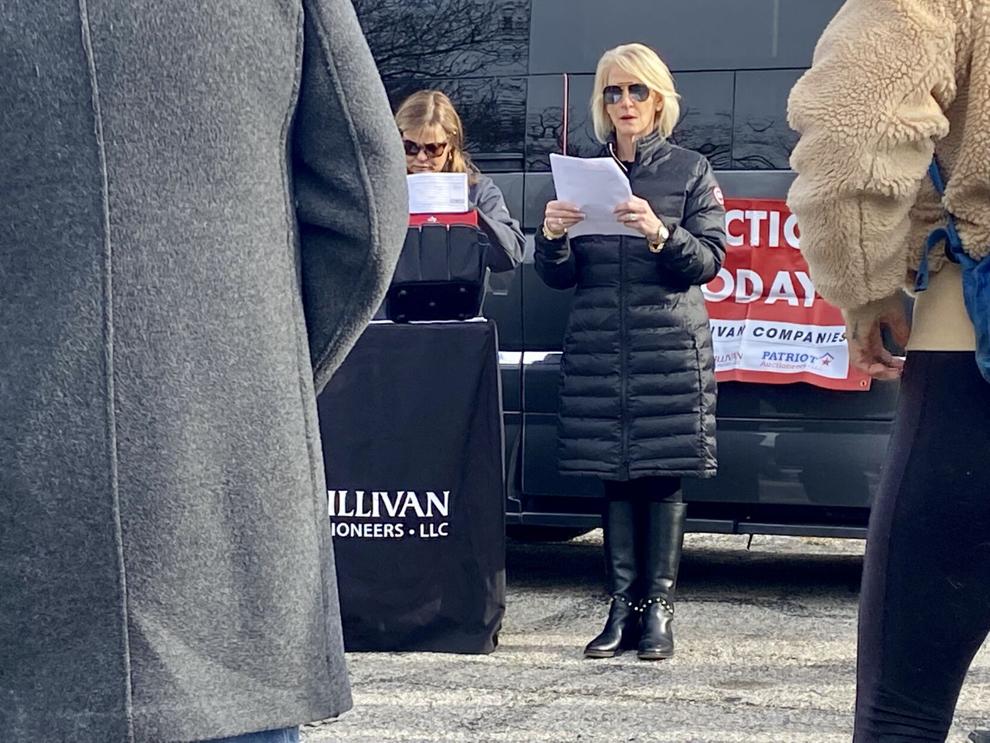 The foreclosure auction, by Sullivan & Sullivan Auctioneers, of Sandwich, began just after 11 a.m. The bowling alley itself was locked. People peered through its windows. Hankey watched the proceedings from his car.
Two bowlers from Pittsfield, Tony Wick and Adam Rodick, also were on hand to watch. They've been playing in a league here.
"It's been our night out," Wick said.
They both learned to bowl decades ago, at Ken's Bowl, at 495 Dalton Ave., in Pittsfield. Those lanes closed during the coronavirus pandemic. Ken's then sold. In August, it was demolished to make room for a cannabis-growing facility.
As Barnum made his way to his car, Wick approached him.
"I have a question," Wick asked. "I have a bowling ball and equipment in there."
"Tom can let you in," Barnum said, referring to Hankey.
"Are your intentions to keep this as a bowling alley?" Wick asked, hopefully.
"I'll talk to everyone later," Barnum said.