GREAT BARRINGTON — Matthew Penn was driving through the village of Housatonic here about six months ago, as he has done 10,000 times before (by his count). But this time, the old village provided a fresh thought.
Penn, a director best known for his work on the television series "Law & Order," got out of his car, walked around and took photos of the tiny, chimney-topped community — its crooked streets, modest, handsome homes, bedraggled former mill buildings and the river that fishtails through it all like a getaway car.
"Gosh," he recalled thinking to himself, "no matter which way one would point the camera, it feels like it's this wonderful set of this American town."
He promptly emailed the photos to a writer friend of his out in Los Angeles, Calif., Mark Malone.
"Mark emailed back about three minutes later and said, 'This is a movie,' " Penn recalled.
With a nod to 'Alice'
Indeed, it's a movie. Or rather, it's a movie in the making, a drama called "The Sweet Taste of Freedom."
This week, Penn and his crew will wrap up six days of filming. Most of the scenes take place in Housatonic. A car accident was staged on Oak Street, by the cemetery, on Saturday. Thursday, the crew filmed on the Park Street Bridge overlooking the Housatonic River. Other scenes take place on Front Street and in private residences. Scenes will be shot this week on a Stockbridge back road.
But this past Sunday, an endearing bit of history was made when it came time to shoot a courtroom scene. The courtroom, in Lee, by the town common, was the very same one used by Penn's father, the director Arthur Penn, for his 1969 film "Alice's Restaurant," starring Arlo Guthrie.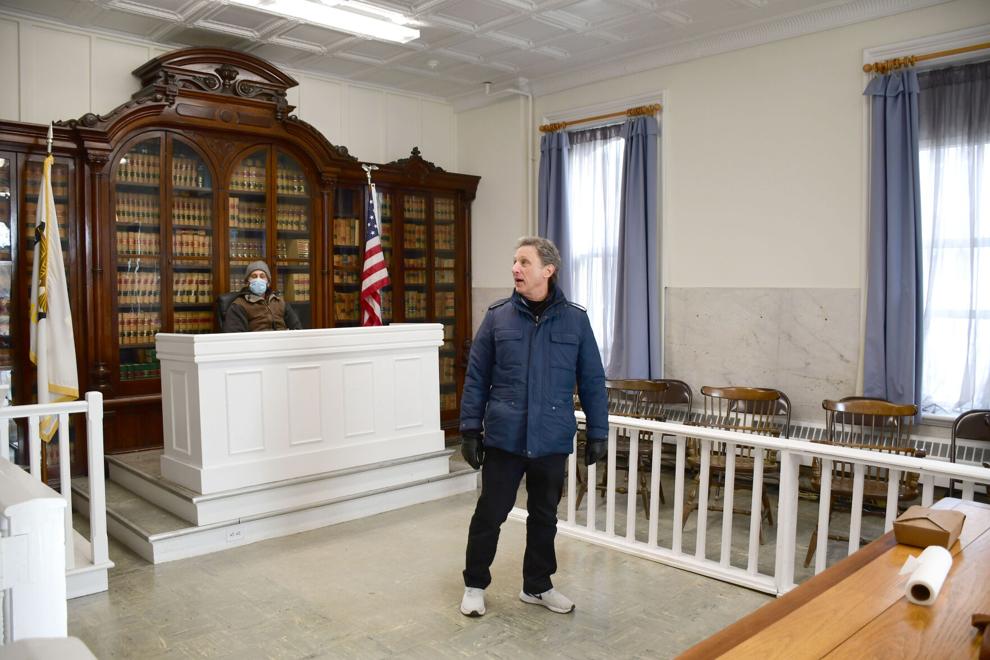 "Isn't this beautiful?" Penn said on Sunday, as preparations were being made inside the lawbook-lined, prim and prayer-worn historic courtroom that's now used for municipal meetings.
"The blind judge came out of that door, and Officer Obie sat over here," said Penn, referring to characters from "Alice's Restaurant."
Penn's choosing of this courtroom proved a happy coincidence — or something more cosmically profound.
"Let me tell you a story," said Penn. "So, I had looked at the courthouse in Great Barrington. I'd looked at the courthouses in Pittsfield. But then I walked into the Lee town offices, and I went to the police desk and asked, 'Is it OK if I look in the old courtroom?' And they said, 'Sure.'
"I walked in, and I thought, 'This is the perfect courtroom for this picture.' I already had the script. And so, I said to [Lee Police Chief Craig DeSantis], 'You know, we'd love to shoot here.' And he said, 'You know, a long time ago, there was a film that was shot here.' And I said, 'Oh, really?' And I figured he was talking about, you know, five years ago, seven years ago, something like that."
DeSantis mentioned "Alice's Restaurant," which was released in 1969.
"I had to go home and put in the DVD of 'Alice's Restaurant' and fast forward to the courtroom scene," Penn said. "And then I went, 'Lo and behold! It's the same courtroom!' It really has not changed hardly at all. So, I thought, 'Well, I will accept that nice kinship with my dad.' Certainly, it gives it a much more emotional connection for me."
Arthur Penn, whose film credits include "Bonnie and Clyde," "Little Big Man" and "The Miracle Worker," died in 2010.
(Incidentally, the same building and its interior also figure prominently in the 1996 film "Before and After," starring Meryl Streep and Liam Neeson.)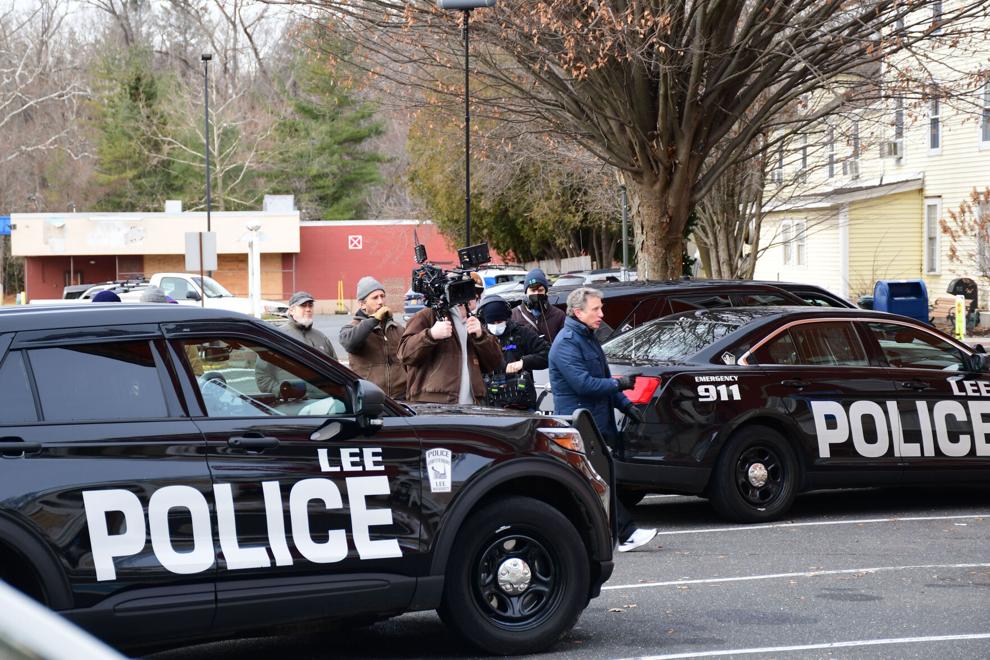 Here comes the judge
Matthew Penn, 62, has been a part-time resident of Stockbridge since 1962, when his parents first bought the home in which he still resides. (His mother was the actress Peggy Maurer.) He has been involved in theater projects in the Berkshires over the years, but "The Sweet Taste of Freedom" marks his first film project here.
The actors and crew include veterans from New York and from the Berkshires. For instance, the cinematographer and director of photography, Richard Sands, of Great Barrington, was brought on. He has worked with directors such as Steven Spielberg and Francis Ford Coppola.
When it came time to choose a judge, Penn, who directed 92 episodes of "Law & Order" over four seasons and was the series' executive producer from 2003 to 2007, knew he'd have no trouble finding an actor to play a judge. Still, he decided to go with a veteran judge rather than a veteran actor. He reached out to retired District Court Judge Fredric Rutberg, of Stockbridge. Rutberg is publisher of The Berkshire Eagle.
"Matt contacted me this summer and said, 'Hey, we're doing this movie and we need a judge.' I dusted off my robe. It should be a hoot," Rutberg said prior to Sunday's filming.
Before the production began, Penn and Malone met with Rutberg, who wound up providing helpful feedback on dialogue that concerned legal matters.
"He was a great resource for us," Penn said.
Housatonic, as perfect backdrop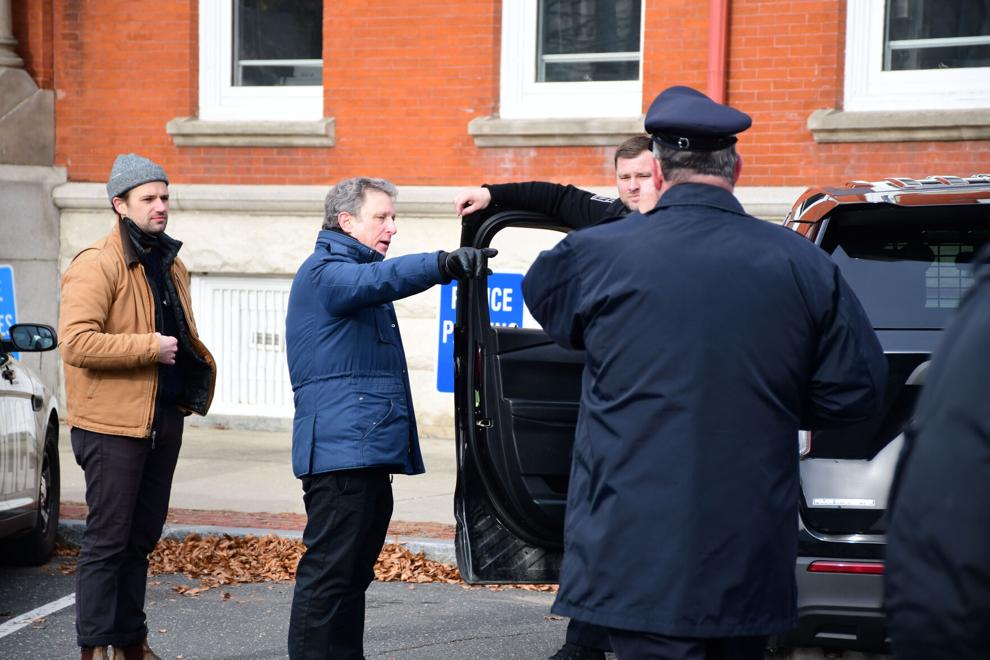 That day when Housatonic first presented itself as film muse, Penn said he thought right away of his old pal Malone. Why? Because Malone grew up in nearby Roxbury, Conn., and would understand the small town, post-industrial vibe of Housatonic.
"I'm familiar with the phenomenon of a 'New England town where the mill used to be,' " said Malone, who first met Penn in the late 1970s, when the two attended Wesleyan University. "Some of these places become ruins, and some of them become these places that are sort of not ruins, but they kind of have this beautiful brokenness. That's what struck me about Housatonic."
"It's a wonderful American town," Penn said. "And, you know, it could be part of those steel towns in western Pennsylvania, or it could be, you know, those New York state towns, but it's our Massachusetts town."
Once Malone received those initial photos of Housatonic, he went to work on a script.
"I live in L.A., so I began to wander around Housatonic on Google Earth," he said. "I went up and down the streets. I saw this playground right in front of the school that had all these children's swing sets and jungle gyms and stuff like that, and I thought, 'Hmm,' and anyway that's how it all began."
"The Sweet Taste of Freedom" centers on a man living his last 48 hours of freedom before he faces what he expects will be a lifetime prison term. The man has been advised to put his affairs in order.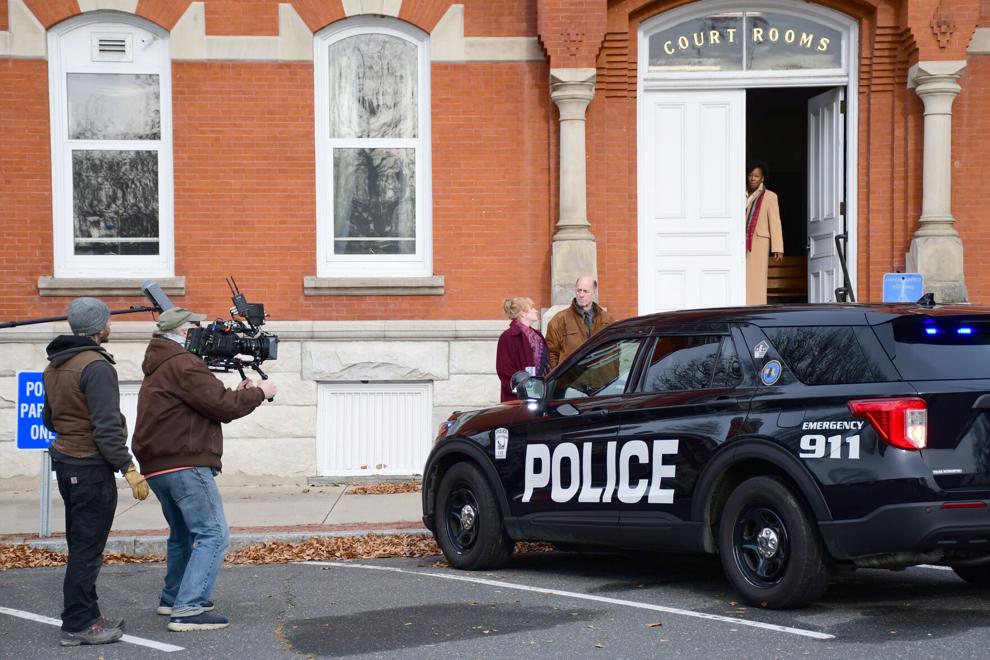 "Things go ironically awry," said Malone, who has been on set for the filming.
It's a short film, about 25 minutes, that Penn plans to present to various film festivals beginning in the spring. His hope is that the film will generate enough interest — and funding — to develop into a feature-length film.
Whatever the film's fate may be, Penn said he's been having a blast.
"The people in town, everyone, have been just great," he said. "I've been here since 1962, and I'm meeting people I have never met before and might have otherwise never met. It's been so much fun."
Among those people were retired Lee Police Officer Adrian Kohlenberger and active Patrolman Nicholas Leveque.
Leveque was tapped for a cameo. But if his real-life law enforcement duties pulled him away, Kohlenberger was there on standby.
In one scene shot on Sunday, the fit, 30-year-old Leveque rushes out of the courtroom, bounds down the stone steps, hops into his police cruiser and speeds off.
Kohlenberger, 61, stood off to the side watching as Leveque rehearsed the scene.
"Oh," said Kohlenberger, two years into his retirement. "I don't see myself running down those steps. No, that's not going to happen."