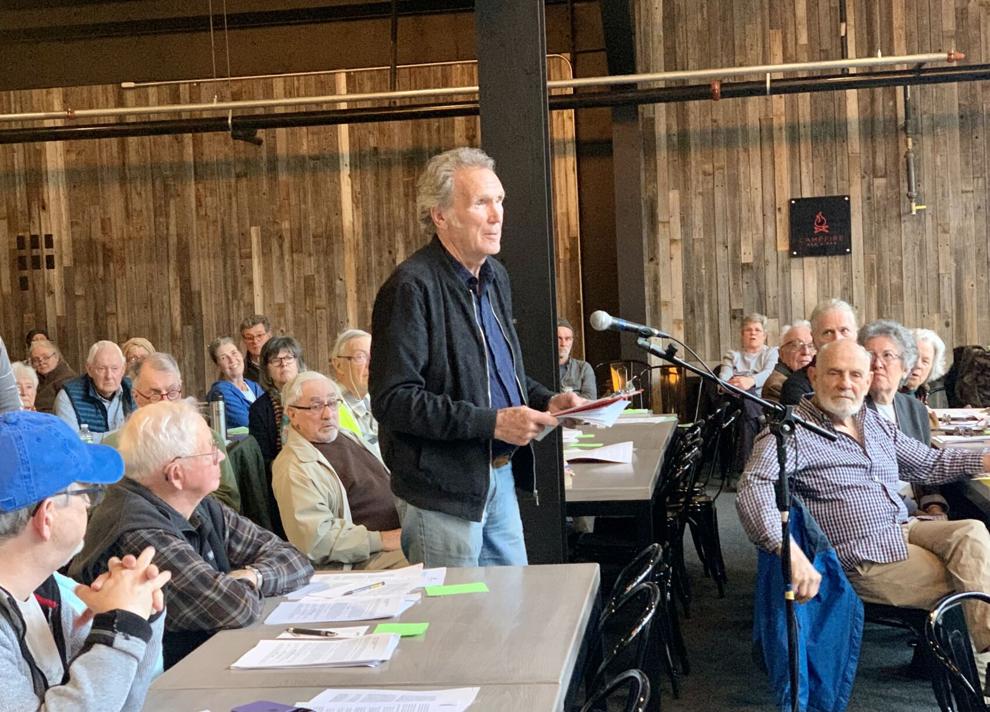 EGREMONT — After grappling with some residents' suspicion about the potential for fraud or out-of-control development, voters at Tuesday's annual town meeting approved the creation of a trust that would work to tackle what has become an affordable housing crisis.
Gathered in the base lodge at Catamount Mountain Resort, residents also approved the town's $5.8 million operating budget, which includes its $2.1 million share of the Southern Berkshire Regional School District budget.
Other items approved include a new dump truck for $285,000, $90,000 for a new roof for Town Hall and $200,000 for road repairs.
But it is the expense and scarcity of affordable housing that has plagued the aging town for a least a decade. When the pandemic hit, that further lessened the odds of finding a place to live.
And that translates to worker shortages, which imperils the town's few beloved businesses, residents said. It's grinding down restaurants.
"I cannot open on Sundays," said Terry Moore, owner of The Old Mill restaurant on Main Street, who added that only one of his 30 employees lives in Egremont. "I pay very well."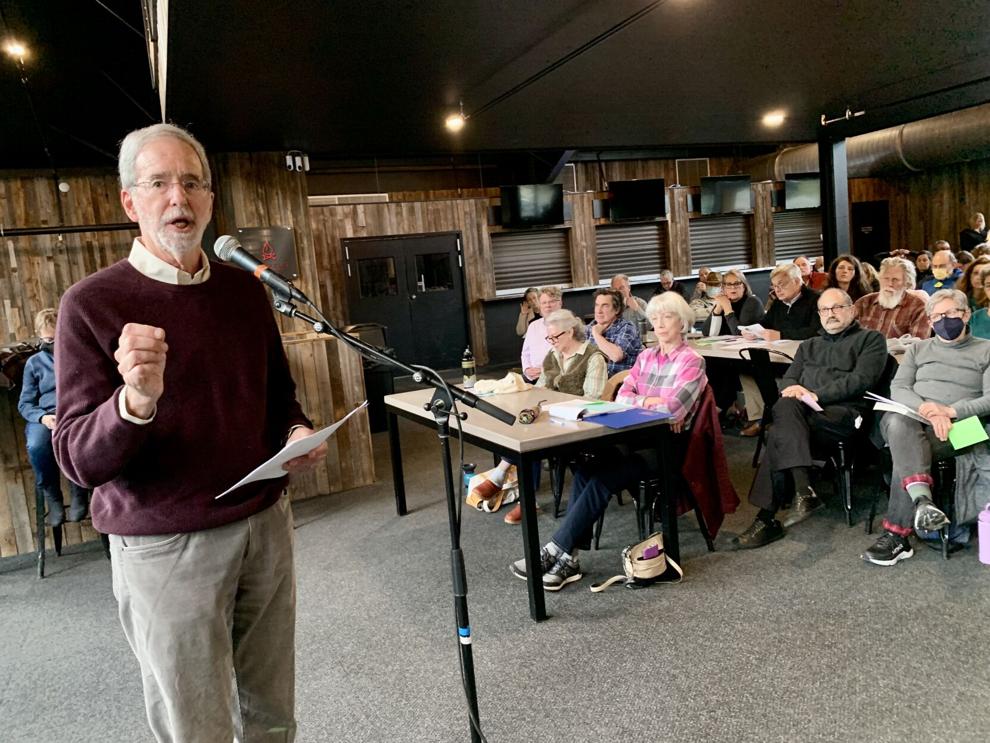 Currently there are seven homes for sale in town starting at $535,000 for a three-bedroom at 1,288 square feet, according to Zillow. Four of those listings range from $1.3 million to $3.8 million.
The Egremont Municipal Housing Trust would create a way for the town to apply for public money to buy properties, either on the market or in foreclosure, and to provide rent assistance. A trust would show the state and housing nonprofits that the town is ready to make a move.
It follows the footsteps of many South County towns grappling with the same housing problem.
But the proposal for a trust sparked dispute on a town email board leading up to Tuesday's meeting, where those disagreements bubbled up.
A number of residents said they worried that the trust had landed on the meeting warrant too quickly to be properly vetted, and that it doesn't allow enough oversight to prevent problems including fraud. Some expressed concerns that the town might be vulnerable to uncontrolled, publicly funded development.
The town is vulnerable without it, trust proponents said. In a town with less than 10 percent affordable housing, state law allows a developer who wants to build affordable housing to override local zoning ordinances.
Voting for a trust can't wait, said Mary Brazie, a Select Board member and town office administrator. She said the town's "affordability gap is much larger than the whole of Berkshire County," which she called a damaging trend.
"The town itself is having difficulties finding working age people to fill town jobs, the median age of official in Egremont is about 65 — evidenced by all of us," Brazie said, pointing to town officials, "and of the six active fire and emergency personnel Egremont has, four of them are 70 or older."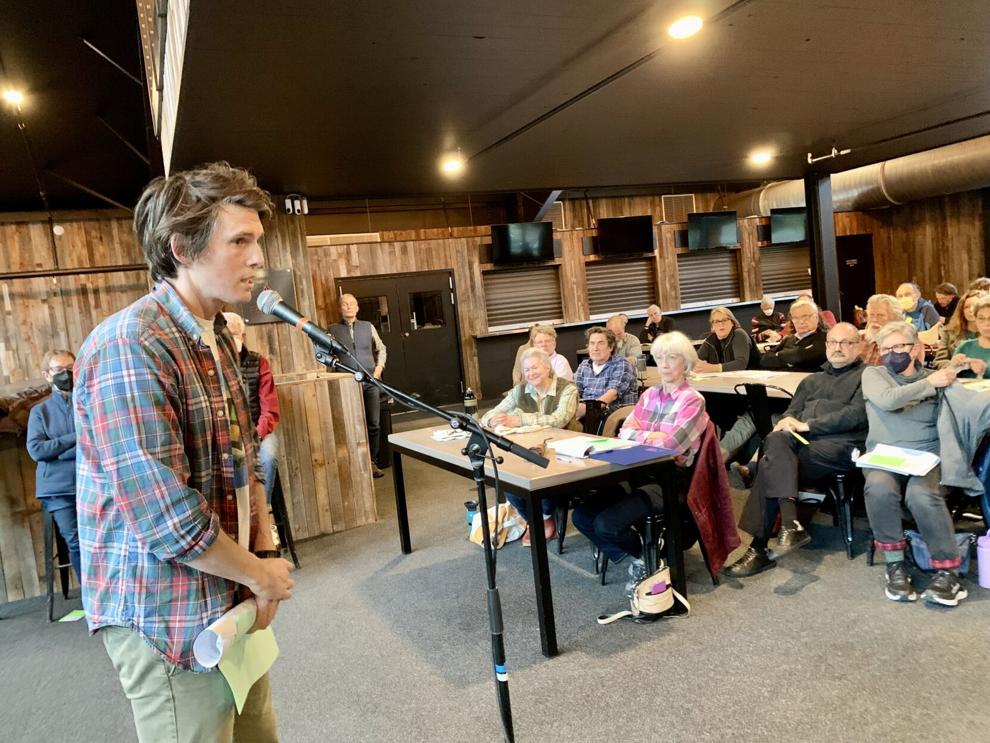 The town has a 6.1-acre parcel intended for affordable housing that has sat undeveloped for more than 30 years, Brazie added.
Others spoke of staffing troubles and people avoiding a move here due to housing costs and unavailability. Young families are already leaving, said Charles Miller, elementary principal for the school district — it has recently lost six due to housing prices. Indian Line Farm owner Elizabeth Keen said she has an adult child living at home because of it, and her farmers struggle to find a place to live.
"We have employers begging us to do something," said June Wolfe, the housing director of the nonprofit Construct Inc., which builds and manages affordable housing and recently converted a Great Barrington inn into temporary worker housing.
Doug Mishkin, co-chair of the town's Housing Committee, said projections show the town's population by 2040 will fall 46 percent to 753 residents.
"If we like Egremont the way that it is," Mishkin said, "we can't do nothing."
It's a water system on the brink. But the town is hatching its plans and that plan involves new pipes. It might also involve selling it.