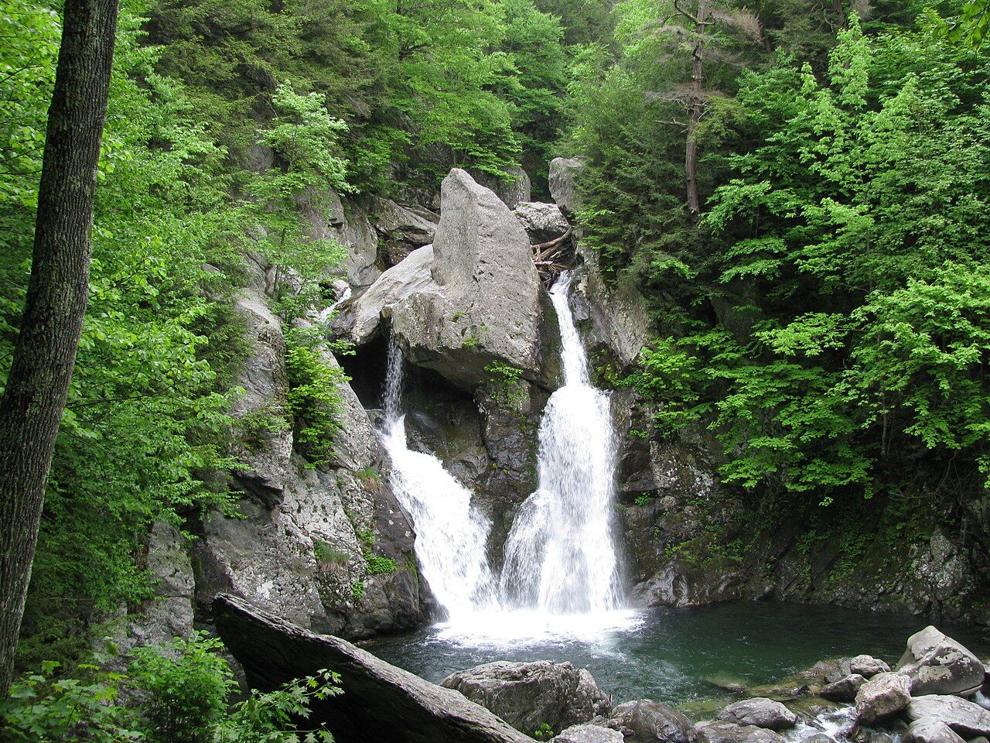 EGREMONT — Jim Lovejoy travels Mount Washington Road a lot, getting to work and back from his hometown in the state's southwest corner.
Like a lot of New England byways, the road takes its name from where it is headed. It is one of only four roads in and out of Mount Washington, where Lovejoy lives, and is traveled by people making their way to natural attractions, including Bash Bish Falls State Park.
It also is badly in need of repair, he and others say.
This time of year, a regional group that ranks and schedules high-cost road projects is busy evaluating projects that will be tackled from 2023 to 2027.
As of this week, a major repair of Washington Mountain Road, from Undermountain Road in Egremont to the town's border with Mount Washington, stood at 10th on a list maintained by the Berkshire Metropolitan Planning Organization.
Joined by fellow officials from Egremont, Lovejoy argued Tuesday that the project should not wait until 2026 to be tackled. The MPO took no vote; its schedule calls for it to release a draft of its latest Transportation Improvement Program list by April 26 for public comment, then approve the plan by May 24.
The group includes representatives from around the Berkshires and fulfills requirements on transportation planning that uses federal money. Its work is managed by the Berkshire Regional Planning Commission.
The Egremont project has a current score of "4" on the MPO ranking. The projects expected to advance in the next few years are all scored at "6."
"This road is perched on the side of a rock ledge, and it's falling down. This is a project that's really going to need to get done," Lovejoy, a member of his town's Select Board, said by video connection. "The road is really seriously deteriorated. It is a necessary project from a safety perspective for a lot of different reasons."
Though initially estimated to cost $16 million, town officials now propose to break the project in two, addressing first the western section of the road, at a cost of $8.4 million. The eastern section, running nearly to Route 41, would be done later, they said, and cost an estimated $7 million.
Jim Noe, Egremont's highway superintendent, joined George McGurn, chair of the Select Board, in appealing to the panel to quicken the pace on the project. Noe said that as the road climbs toward Mount Washington, it shows its deficits.
"Driving that road, you'll really get a feel for the unevenness," Noe said.
The project would widen the road in places, using rock cuts and retaining walls, and improve drainage. Projects that are higher on the list scored better on several measures, including their ability to reduce travel delays, improve safety and promote "livability."
Robert Faulkner, of CHA Consulting, took viewers on a one-minute ride along a section of the road, courtesy of a dashboard camera.
"The rideability is tough," he said. "In a snowplow or truck, it's even tougher."
Faulkner said the road's pavement has deteriorated, and it is hard for town crews to clear snow and ice, because of the irregular surface. According to the MPO, the project would include the replacement of two small bridges.
The road registers average annual daily traffic of 1,408 vehicles, nearly 8 percent of which are trucks, according to the MPO. It serves as a school bus route for Mount Washington students who attend regional schools.
People also use the road to visit the Mount Everett State Reservation, Mount Washington State Forest and Camp Hi-Rock, run by the YMCA.