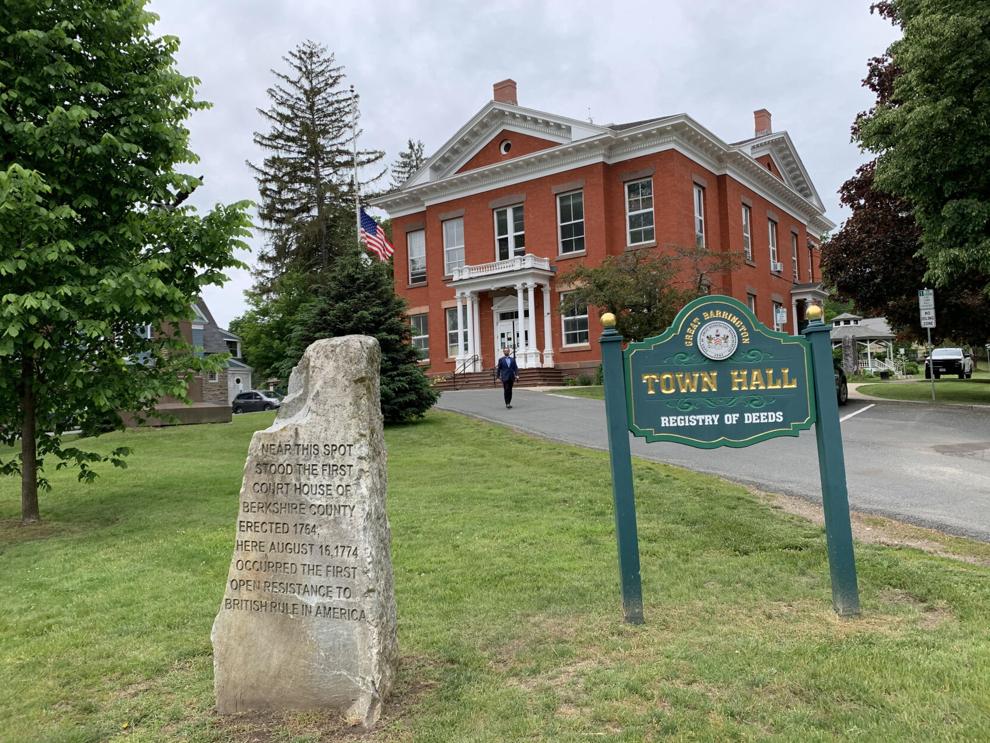 GREAT BARRINGTON — Roughly 70 years before W.E.B. Du Bois was born, just down the street, Elizabeth Freeman became the first enslaved person to successfully sue for her freedom in Massachusetts.
That historic event took place at a courthouse where Town Hall sits at the corner of Castle and Main streets.
Now, plans are in motion to honor Freeman by designating the area "Elizabeth Freeman Way."
The proposal, initiated by resident John Horan, calls for a sign to be added to the pole directly beneath the Castle Street sign. An interactive kiosk with information about Freeman also would be installed on Town Hall property.
The project, Horan told the Select Board on Monday, has so far received input from Black leaders and community groups, like Clinton Church Restoration, and will continue to be guided by them.
The board on Monday gave it unanimous preliminary approval, and Horan said he would return again within the next year to make it happen.
Leaders in the Berkshires' Black community say it would be a respectful and meaningful tribute to one of the county's — and the nation's — great historical figures.
"It is the landmark where she gained her freedom," said Dennis Powell, president of the NAACP Berkshires Branch. "It is the Town Hall which used to be the courthouse where she actually challenged the system, and I think recognizing that is important to the town and definitely important to the location where all of this took place."
Powell said the historical significance of landmarks can get "lost in history and through storytelling, when the right people aren't telling the story."
Known previously as Mum Bet, Freeman was born in Claverack, N.Y. When she was still a child, she was passed to her owner's daughter when she married Revolutionary War Col. William Ashley, who lived in Sheffield.
Mum Bet later challenged her enslavement with a lawsuit against her owner on May 28, 1781, at the Berkshire County Courthouse, a legal case credited with ultimately ending slavery in Massachusetts.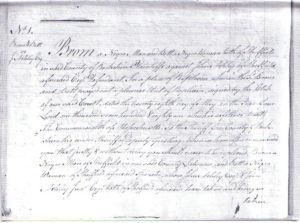 After winning her freedom, she went to work as a paid servant in the Stockbridge home of Theodore Sedgwick, and changed her name to Elizabeth Freeman. She is included in the Sedgwick's burial plot, known as the "family pie," in Stockbridge.
The street sign and kiosk initiative marks the latest in an ongoing series of efforts in recent years to pull the town's Black history into the consciousness and honor towering figures like W.E.B. Du Bois, a Great Barrington native who co-founded the NAACP. Horan said inspiration for the sign came from Harlem, where the 125th Street sign is co-named for Dr. Martin Luther King Jr.
Powell, also a member of the board of Clinton Church Restoration, said honoring Freeman's act of heroism at the site is good for the town and will connect it with the rest of Black history in the Berkshires.
It will also keep her memory alive, he added, quoting the African proverb, "As long as we remember someone they never die."
"To walk by that space and see that name — it brings her to life in a way that speaks to her freedom and wanting to be free," he said.
Gwendolyn VanSant, founder and CEO of Multicultural Bridge, is working to honor Freeman, as well as educate local students about her. She supports Horan's initiative.
"I think it's important on her entire journey that we mark her path," VanSant said.
Historian and former MCLA Professor Frances Jones-Sneed said the location for this honor is Town Hall is perfect.
"What better place than on the grounds of the original courthouse?" she said. "Great Barrington is adding to the rich legacy of the African American heritage in the Berkshires, first with the celebration of the life and legacy of W.E.B. Du Bois and now honoring the courageous battle of Elizabeth Freeman for her freedom."