An apparent kitchen fire early Saturday ravaged MJ Tuckers Pizza & Pub, a social institution known for its humble charm and great food.
Firefighting crews from 10 communities in Massachusetts and neighboring Connecticut responded to the fire about 8:15 a.m., with several companies initially fighting the fire in the kitchen area, then extinguishing flames that had spread to the roof, according to the Tolland Fire Department, whose crew arrived after the first alarm.
Sandisfield Fire Chief Ralph Morrison and the owners of Tuckers could not be reached for comment.
Photos of the building taken by Tolland firefighters and posted to Facebook Saturday show a blackened, heavily damaged kitchen, and heavy smoke pouring out of the building.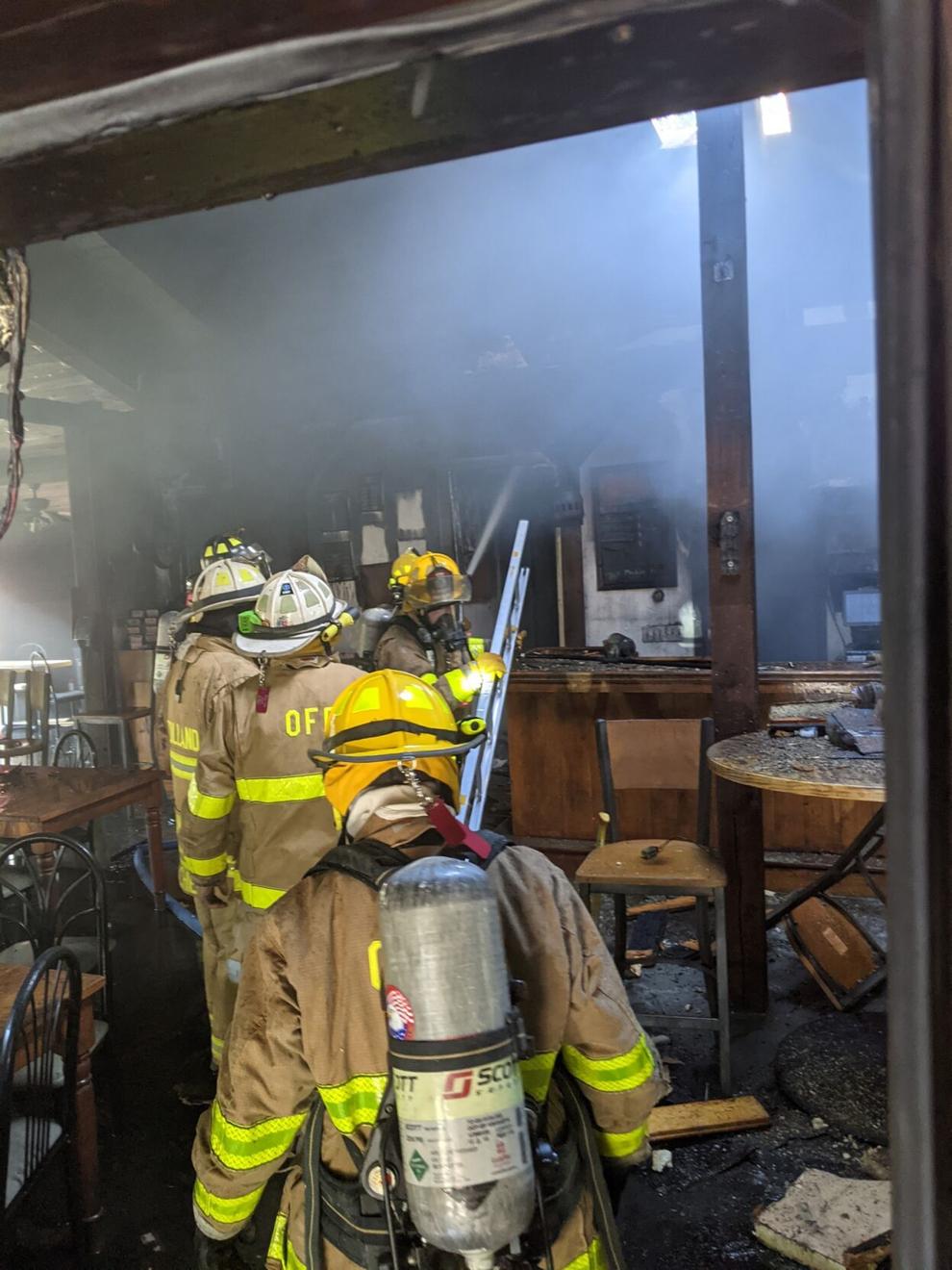 It didn't take long for a slew of the restaurant's fans to post comments to the Connect Sandisfield page on Facebook, offering support and expressing grief.
"Can MJ Tuckers be saved?" asked one.
"Tuckers needs to know how much she is loved," wrote another. "She will be so missed... A rebuild is what we all are hoping for!"
It's not just a restaurant that burned — it's a place where people also meet up for Thursday night horseshoe leagues and ax-throwing contests; where snowmobile and motorcycles club members gather, and where the Fire Department holds its Christmas party.
"It's definitely the social hub of the community, for locals and some weekenders," said Brian O'Rourke, a resident and former Select Board member.
Staff reports