SHEFFIELD — It is a circumstance in which time does not heal all wounds.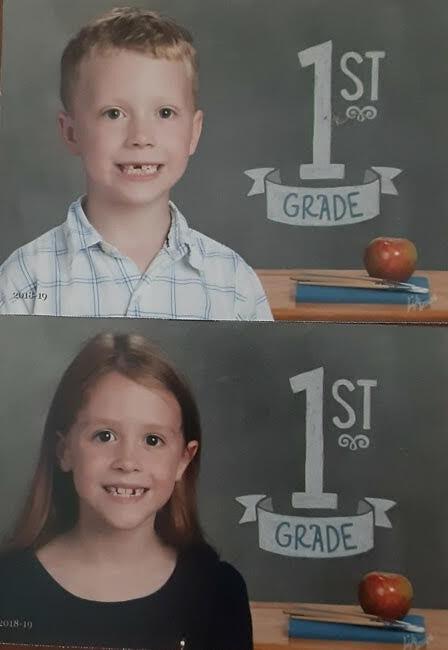 And when birthdays roll around, the wounds are stirred for Terri Wilbur, whose daughter Justine Wilbur and three grandchildren were killed by their father, Luke Karpinski, in what has been deemed a murder-suicide, in March 2019.
Two of Terri Wilbur's grandchildren, twins Alex and Zoe, would have turned 10 this Thursday, and Wilbur wrote them a birthday note she sent to the The Eagle. She also talked about Zoe and "her zest for colorful clothing — her pink and purple outfits that her mother would let her wear even if it didn't match."
And Alex: "Just a sweetheart who would cuddle, [who was] smart," she said. "The last time I saw him we were playing a game of Clue." The twins attended Undermountain Regional Elementary School.
Wilbur says the song "A Million Dreams," by Pink, reminds her of them because their music teacher sang the song at a memorial service.
Authorities believe that before setting their Home Road house on fire and taking his own life, Karpinski killed Justine Wilbur, along with Alex, Zoe, then 7, and son Marek, 3, on March 12, 2019. The investigation revealed marital struggles among the couple, both patent experts, as a motive. The home has since been razed, and the property is held by the family.
Wilbur said she is still struggling.
"It doesn't go away — it doesn't get better," she said. "It just kind of changes. In the beginning, it's so unbelievable that it's hard to feel it's real, but [now] it just feels real."
Wilbur said it took her nearly two years to listen to music again because it all sounded sad. And she is still working on the grave stones. The family of five is buried at St. Patrick's Cemetery in Dalton.
"It took me two years to come to terms with it," she said. "They say, 'Time heals all,' but it doesn't happen, not in this case — it can't."
The support of her friends and family have been crucial to her survival, and she hopes people will always consider the uncertainties in life.

"Never, ever, forget to be kind, to love the people around you unconditionally, because you never know what tomorrow could bring," she said.