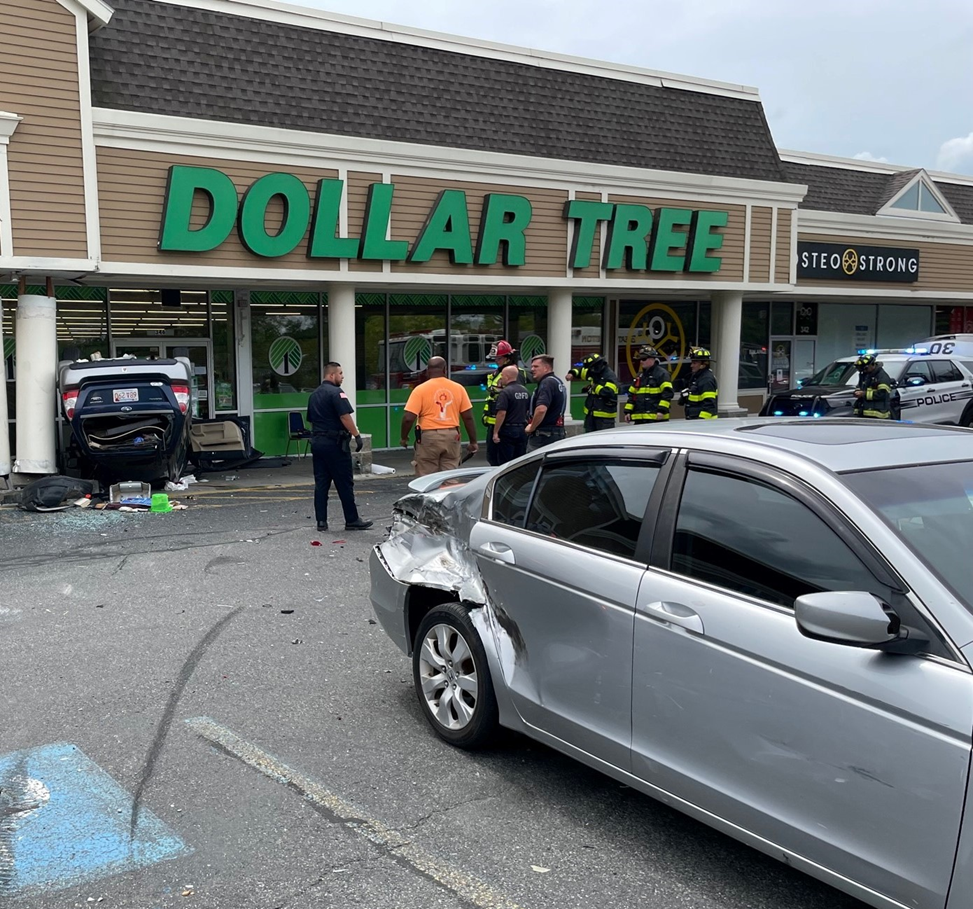 GREAT BARRINGTON — A Sheffield motorist escaped serious injury Wednesday afternoon when their car apparently hit a sign and a parked vehicle before rolling over and crashing into the walkway outside a vacant storefront in the Barrington Plaza.
There were no passengers, and no other people were injured in the crash.
An ambulance took the driver to Berkshire Medical Center after their 2006 Subaru Forester landed on its roof near the entrance of the now-vacant Dollar Tree store, said Great Barrington Police Chief Paul Storti.
The crash happened just before 1 p.m. in the plaza on Stockbridge Road that houses Price Chopper and Tractor Supply.
The driver's name was not immediately available. Storti said he believes their injuries were not life threatening, and that they were mostly taken to the hospital for evaluation.
The cause of the crash is unclear, and police are asking witnesses to call the station.413-528-0306.
Officers Andres Huertas and Samuel Stolzar are investigating.