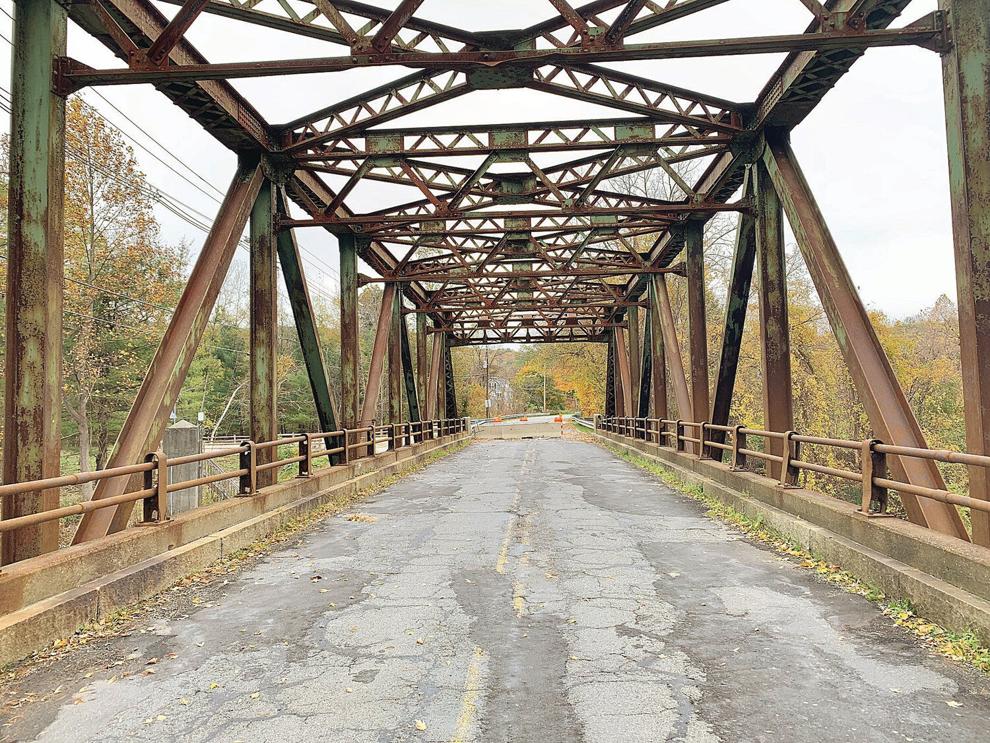 GREAT BARRINGTON — Motorists will be able to again cross the Housatonic River this summer over a temporary, modular span adjacent to the long-closed Division Street bridge, officials said Thursday.
"If all goes according to plan," officials said in a statement announcing that the deadline for bids to install the bridge is Feb. 17.
Plans for the temporary bridge installation by firm Tighe & Bond.
Given the level of disruption the shutdown has caused residents, officials opted not to wait for the completion of a longer, permanent project that is dependent on federal funds.
The state closed the bridge in September 2019 after an inspection deemed it unsafe. Earlier that year, voters had approved $4 million for a permanent bridge across the river, since inspectors had previously rated it structurally deficient. This critical link between state routes 183 and 41 was built in 1950.
The $4 million will now be used to install the temporary bridge, according to Department of Public Works Superintendent Sean VanDeusen. The work will include building a sidewalk, new guardrails and a one-way alternating traffic signal.
VanDeusen said in a statement that bridge replacements involve complex permitting and "approvals needed from the state Department of Environmental Protection and Department of Transportation, as well as a natural heritage review." There is also "time-consuming design, engineering, funding approvals and public bidding procedures."