Stephen was leaving the Monterey post office when an acquaintance, walking in, pointed to the tiny Band-Aids that dotted his face.
"You've been to see Dr. Goffin," the man said.
For years, Stephen was a patient of a Great Barrington dermatologist, Dr. Scott Goffin, whose office was visited this fall by the FBI. The Eagle is using only Stephen's first name to protect his health information.
Almost every visit, sometimes as often as twice a year, Goffin took three to five skin biopsies and covered them with Band-Aids. The doctor also used liquid nitrogen to destroy skin growths, in a standard dermatological procedure called cryotherapy.
Federal data shows that Goffin performed biopsies and skin growth destructions on Medicare patients at rates significantly higher than other Massachusetts dermatologists. Patients' accounts also suggest he performed high volumes of those procedures on some people who were covered by commercial insurance, at times making patients anxious and uncomfortable.
In 2019, Goffin billed Medicare for nearly 24,000 destructions and more than 17,000 biopsies, according to data from the Centers for Medicare and Medicaid Services.
That means he billed for more skin biopsies on Medicare fee-for-service patients than any other dermatologist in the United States, according to CMS data.
His volume of skin growth destructions was also the highest in the state and ninth highest in the country.
If the graphs do not load in the Berkshire Eagle app, visit BerkshireEagle.com.
Those procedures helped Goffin take in more than $1.6 million from treating Medicare fee-for-service patients in 2019, according to CMS, more than any other dermatologist in the state. The 2019 dataset is the most recent released by CMS.
"I have no way of judging whether the samples he was taking were appropriate or not," said Stephen. "I do know it's a $75 scoop here, a $90 scoop there. In a five- or six-minute visit, the doctor bill, excluding the lab fees, could be hundreds of dollars."
When FBI personnel visited Great Barrington in October, they removed items from the physician's office. At the time, a spokesperson with the FBI in Boston told The Eagle that personnel were "conducting court-authorized activity in connection with an ongoing federal investigation."
The FBI declined to say whether the investigation was centered on Goffin and would not comment for this story. He has not been charged with a crime.
Previous FBI investigations linked to physicians have involved Medicare billing fraud, prescription patterns, other patient care matters, and financial and legal issues unrelated to patients.
The Eagle tried to contact Goffin by phone and through a letter delivered to his office staff. He did not respond to those requests for comment, which included specific questions about his procedure volume.
CMS told The Eagle that the procedure volume data "accurately reflects what we see reported" on Medicare fee-for-service claims.
Before the FBI visit, Goffin's practice, Dermatology Center in the Berkshires, had been canceling and pushing out appointments for at least two months, citing the doctor's own medical issues, according to several patients. In recent weeks he has been seeing patients "on an urgent basis," according to one patient, but postponing most visits until June.
Biopsies and cryotherapy
Physician data provided by CMS shows that Goffin performed 17,465 tangential biopsies on Medicare patients in 2019. That year, he treated 1,835 Medicare patients, according to CMS.
The CMS dataset includes only fee-for-service Medicare patients and excludes patients with Medicare Advantage plans.
In a tangential biopsy, the dermatologist uses a sharp blade to remove part or all of a skin lesion for diagnostic purposes. The sample then gets sent to a lab, where a pathologist gives an opinion.
There are about 70 Massachusetts dermatologists who treated 1,000 or more Medicare fee-for-service patients in 2019 and performed at least one tangential biopsy. None, other than Goffin, billed for more than 1,500 tangential biopsies.
CMS data also shows that Goffin performed a large number of skin growth destructions. The procedure often involves using cryotherapy, a focused spray of liquid nitrogen, to freeze small, pre-malignant growths known as "actinic keratosis."
Those are rough, scaly patches on the skin that develop after years of sun exposure, largely on people with fair skin, says Dr. James Shaw, the former head of dermatology at the University of Chicago. A small number have the potential to develop into skin cancers, though few large-scale studies have been conducted to show how often this happens.
"These [lesions] are considered pre-malignant, although the risk of malignancy is low," said Shaw. "There's no urgency to deal with them. It's just that you don't want them to grow and get out of hand."
Goffin billed Medicare for 23,797 skin growth destructions in 2019, according to CMS data.
Among Massachusetts dermatologists who treated at least 1,000 Medicare patients, excluding Goffin, the average number of skin growth destructions that year was below 3,000.
Medicare earnings
Though there is no public data on how much Goffin took in from commercially insured patients, federal data shows that Medicare paid the doctor $1,627,207.11 for treating fee-for-service patients in 2019.
That year, there were more than 400 dermatologists across the state treating fee-for-service Medicare patients. Of those, only five, including Goffin, received more than $1 million in direct payments from Medicare, according to CMS data.
The amount paid to Goffin does not include patient copays and coinsurance, which add up to several hundred thousand dollars more. The total also does not include earnings from patients with Medicare Advantage plans.
On average, Massachusetts dermatologists who treated fee-for-service Medicare patients cared for 648 patients and received about $180,000.
Among the smaller set of dermatologists who treated at least 1,000 Medicare patients, the average amount paid by the federal government was about $421,000.
Goffin received significantly more per Medicare patient than some other Berkshire County dermatologists. According to the data, Medicare paid him $887 per patient on average.
Dr. Victoria Cavalli, a North Adams dermatologist, treated 1,551 Medicare beneficiaries that year and received an average of $262 per patient. Dr. Behzad Parhizgar, a Pittsfield dermatologist, treated a smaller number of Medicare patients and received an average of $233 treating each.
Goffin stood out nationally, too. In 2019, his total payment amount from Medicare ranked 63rd among the 12,000 dermatologists tracked by CMS.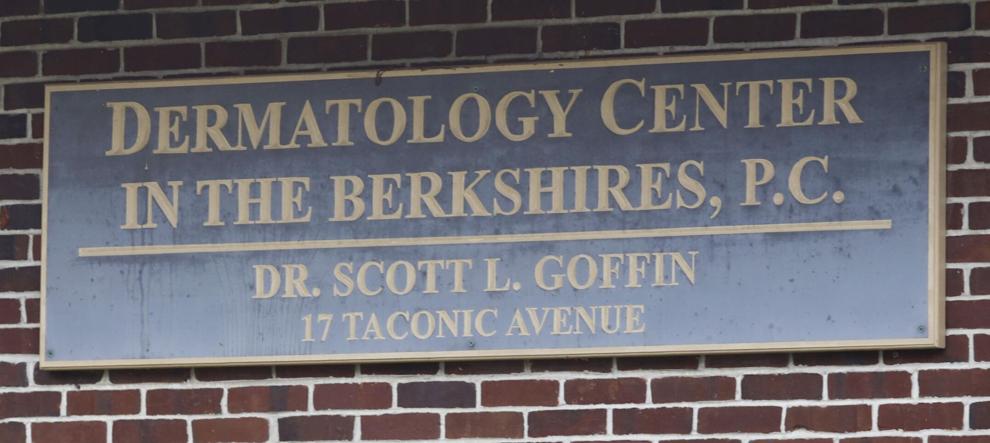 A 'conveyor belt'
In addition to Stephen, four patients agreed to let The Eagle share their stories of being treated by Goffin; all asked to remain anonymous or use a first name only as they relayed information about their health.
According to those patients, Goffin was amiable and kind. He has worked in the region since starting his practice in 2004 and treated some patients for more than a decade. In many cases, he worked with entire families. He ate at the same restaurants as his patients, laughed at their stories, asked about their parents and helped their kids.
But, those same patients also said that their visits to Goffin sometimes left them anxious and frustrated, occasionally saddling them and their insurers with big bills. That applied whether they had Medicare or commercial insurance.
One patient described feeling that she was on a "conveyor belt." She would arrive to find a packed office, then wait for the doctor in an examination room. When Goffin entered, she says, he would strike up a conversation about people they both knew.
While he did that, he would begin "zapping" her face, as she described it — using liquid nitrogen to destroy growths.
"If he would see a little patch, something that needed to be burned off, he'd say, 'Here's something,'" the patient described. "He wouldn't explain what he was going to do. He'd just take his little 'torch' out and go to town."
Goffin told her the growths could become cancerous, she said, and typically destroyed one to four each visit.
The patient said she usually advocates for herself when health care professionals make her uncomfortable. With Goffin, though, she found herself unable to speak up and say "no," even when she wanted to.
"I think the word 'cancer' in the conversation changes the whole feeling around it," she said. "It brings a lot more emotion on. I would think, 'He's the expert. I better let him do what he needs to do, so I'm not worried for the next six months it's going to turn cancerous.'"
The last time she visited him, she protested when he wanted to remove one small growth. She left with the growth still on her face and made an appointment with another Western Massachusetts dermatologist.
On her first visit, she says, her new doctor told her the patch on her face did not need to come off yet, but that they could watch and wait instead.
"[Goffin] didn't want to wait," the patient said. "He always wanted to do it right then."
Another patient, Mary, told The Eagle she was happy with how Goffin removed skin tags, benign growths that can be destroyed with liquid nitrogen. But, she said Goffin's use of cryotherapy on her face frightened her. After he had applied liquid nitrogen a few times on her lower body, she recalls, he drew her attention to a "tiny mole" on her face.
"I said, 'It's awfully close to my eye,'" Mary described. "I'd already felt his gun thing on my ankle, my leg. Before I knew it, he was zapping me on my face. I had no prep. No, 'I'm going to do this, sit still.' I really gave it to him that that scared me. That scared me to death."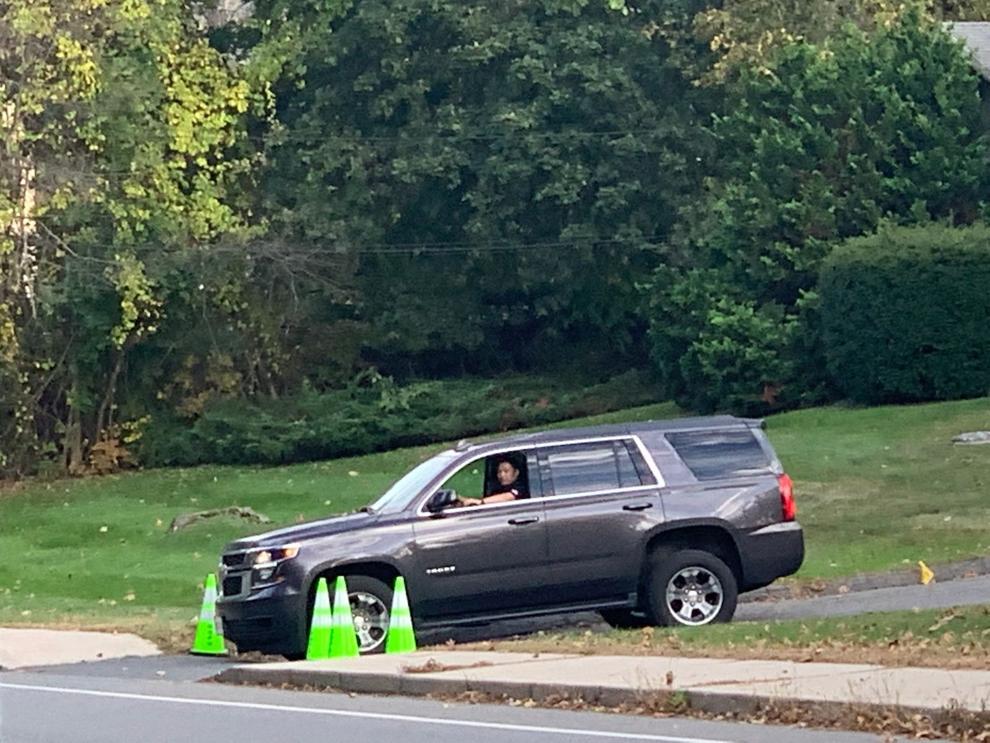 'You have to do it now'
A fourth patient, also named Mary, told The Eagle that she stopped going to Goffin because of how aggressively he tried to remove skin growths.
She started seeing him more than a decade ago, along with her young children, after hearing from friends that Goffin was kind and caring. Other families had mentioned how much he had helped their kids, with acne and other skin problems.
When she started seeing him, she found he wanted to use cryotherapy on at least one growth almost every visit.
"Every time I went, he seemed to look at me really fast, see something that was precancerous and determine to take it off that minute," she said.
Once, Mary says, she saw Goffin the day before a flight. He wanted to destroy a growth on her face, but she asked to wait until she returned from the trip, to avoid the temporary marking.
"He said, 'No, you have to do it now,'" she told The Eagle. "He demanded. I was put off, but I just let him do it."
A fifth patient told The Eagle she liked Goffin and wished that she could schedule an appointment for the winter. She pointed to the lack of other dermatologists in South County.
But, she also said she had been frustrated by the bills, which typically ran $300 to $500 per visit. She thought Goffin was attentive but added that he moved quickly, and she always felt she had to bring in a list of concerns to make sure he didn't miss the spots she cared about.
She recalls that he would take three or four things off her skin each visit, and she went every six months, sometimes more frequently.
"He would say, 'You've got a lot of things that need attention here,'" she said. "Nobody wants to hear that from their doctor."
'The bell curve'
Shaw, who declined to comment on the specific case, said there often are reasons for doctors to be on the high or low end of procedure volumes.
"If one particular doctor is way off the bell curve on something, that might point to something that is not entirely acceptable by the rest of the medical community," he said.
Shaw said the number of skin growth destructions and lesion biopsies that any given dermatologist performs can vary significantly, depending on their patient base. Older, fairer patients, especially those exposed to sun when they were younger, will require more treatment, on average.
He pointed out that dermatology can lend itself to undertreatment and overtreatment more than some other specialties because of the nature of the interaction. Cryotherapy and biopsies take place largely based on the doctor's clinical interpretation of a given skin issue.
"It's right in front of your face and not invasive," he said. "You do these treatments that can be charged for, and it requires a high level of ethics for someone to tell the patient, 'This does not need treatment.'"
He said some doctors might argue that it is better to overtreat than risk missing a diagnosis.
"But there is a cost to that."
Amanda Burke contributed reporting to this story.
For skin growth destructions, The Eagle used HCPCS codes 17000, 17003 and 17004.
For tangential biopsies, The Eagle used HCPCS codes 11102 and 11103.
For comparison to Dr. Goffin, The Eagle looked at dermatologists listed as having between 1,014 and 5,738 Medicare beneficiaries in 2019. Their average Medicare beneficiary count was 1,660.