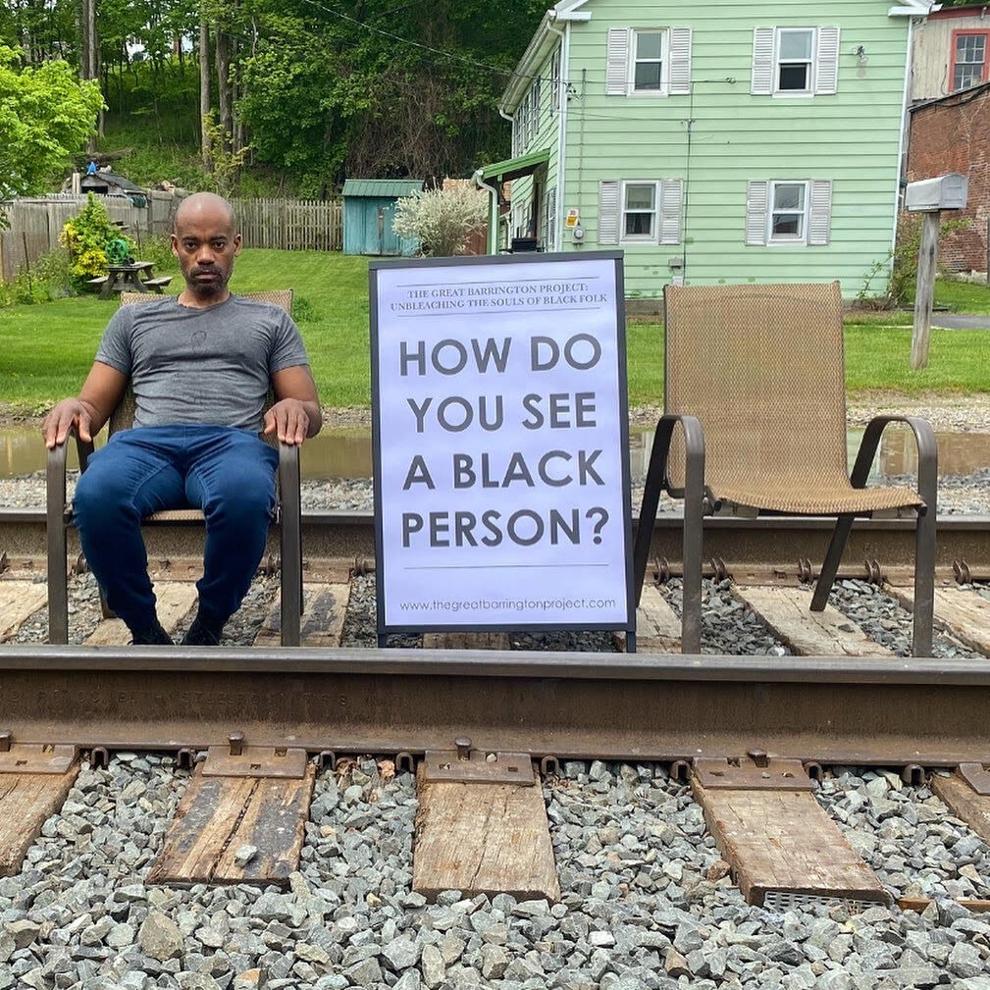 GREAT BARRINGTON — If you had seen the look on G. Delano Burrowes' face during the Black Lives Matter protest here two years ago, you might have noticed something bothering him.
The Brooklyn artist, poet and writer, who grew up in a very white Great Barrington, walked the downtown railroad tracks after the march, thinking about why he felt troubled. Within the month, he wrote a widely shared letter to the editor of The Eagle.
While grateful to the young people who organized the protest, he wondered if protesters smiling for Instagram shots would "actually confront some hard truths about themselves."
"I knew the protest turnout would be large because it would allow white people to congratulate themselves on their 'wokeness,'" he wrote. "The truth is that 'liberals' can often be the worst offenders. You think voting for (x), and attending a BLM protest grants you freedom from looking at your own biases. Believe me, you have them."
This week, Burrowes is mounting an interactive art project designed to invite people to explore their biases. It is called "How Do You See A Black Person?" and will be staged around Great Barrington, for five hours each day, through Saturday.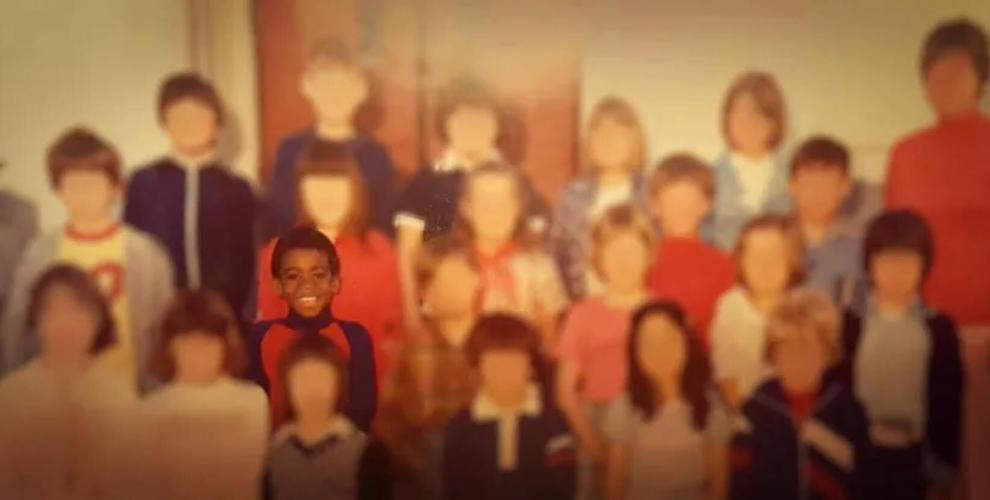 The project is part of the artist's "The Great Barrington Project: Unbleaching the Souls of Black Folk," which he began after the BLM rally at Town Hall.
Burrowes will perform in five undisclosed locations through Saturday.
Passersby will have an opportunity to make up to 10 minutes of eye contact with him.
On Sunday comes the listening part of the project, hosted by Multicultural Bridge at St. James Place. Black residents of the Berkshires will have the opportunity to share stories of what it's like to be Black in a largely white region.
'I want to be seen'
Burrowes said the interactive project about eye contact may be uncomfortable, and that's OK.
"That's part of the process of change," he said. "If there's discomfort in these conversations — that's good."
"Some people might walk past," he said. "I want people to acknowledge the discomfort … maybe they'll walk away and later think, 'Why did I say no to that?' "
In its simplest form, the interaction asks people, possibly of different races, to view each other. It seeks to challenge negative thoughts and feelings. W.E.B. Du Bois, also a town native, chronicled racial gaps in his famous book "The Souls of Black Folk." Burrowes, who began reading Du Bois as an adult, explained his own feelings.
"I want to be seen, so to see me requires you to hear me," he said. "To see the pain, the trauma. Not that that's my only identity because I also had great times growing up here."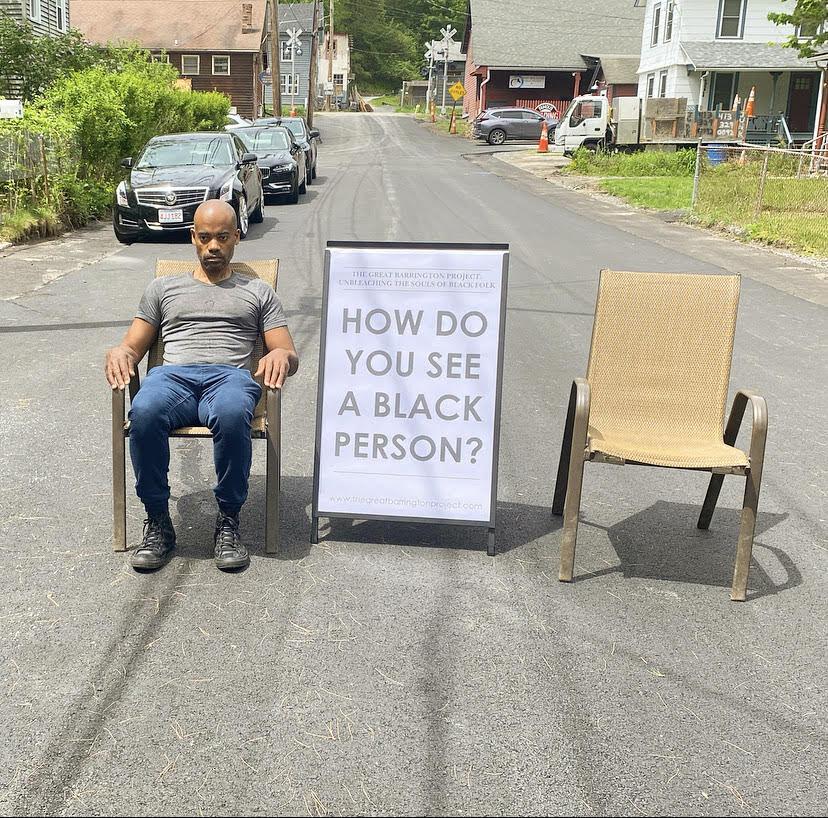 Burrowes has for years practiced meditation and is bringing that into his work. Sometimes he questions whether he's angry enough, or appears that way to others, but he's working to sit with his thoughts. He does feel anger, but he doesn't want it to consume him.
He grew up in a house on Main Street that is a short walk to Du Bois' birthplace. Burrowes knew he had suffered from what Du Bois called "double consciousness," the conflict between the true inner personhood, or soul, and the acceptable surface behavior in a racialized world.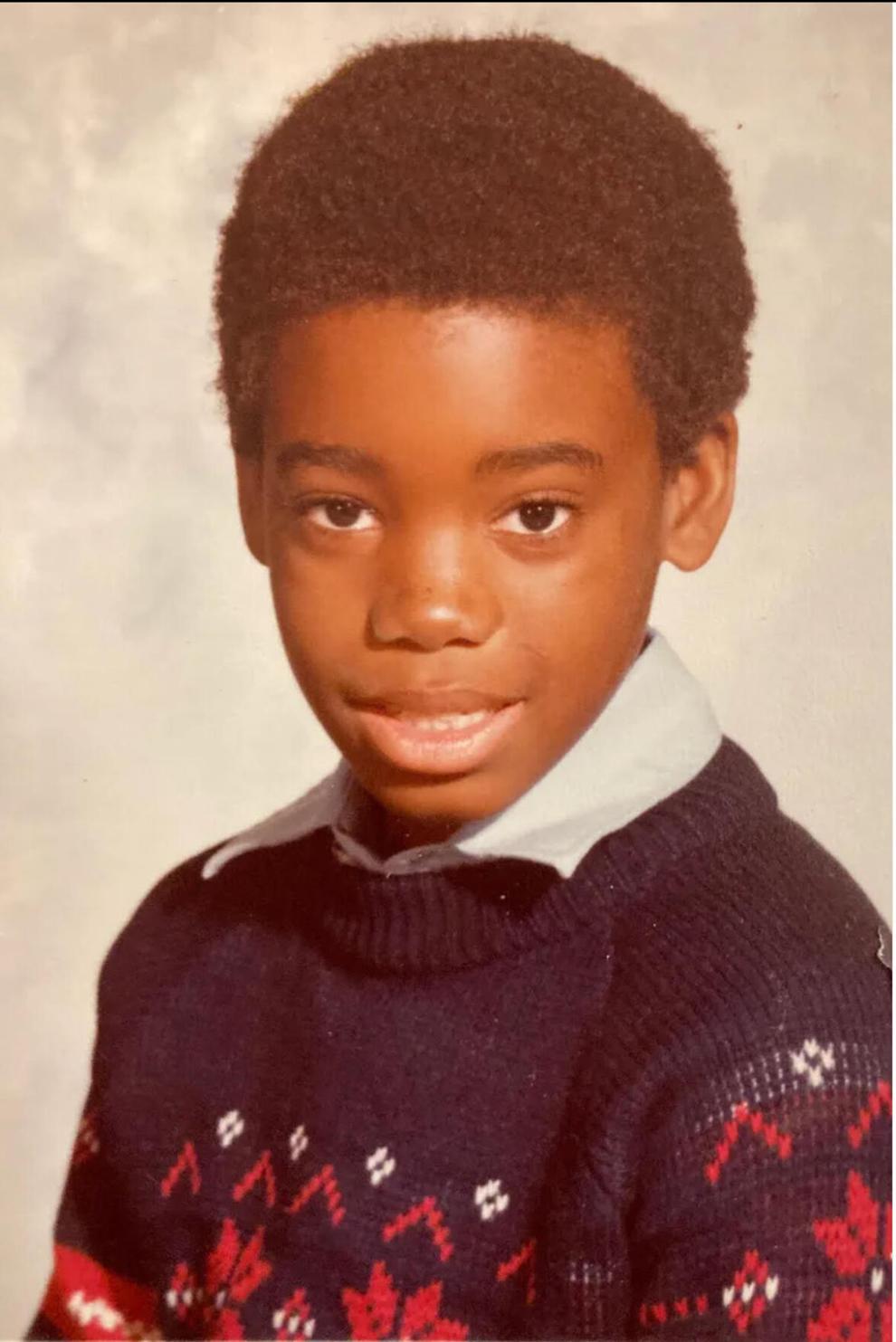 As a Black child and young person, he felt enormous pressure, he said. His demeanor and actions had to represent all of his people, avoiding, for instance, the appearance of being an "angry Black man."
"It took time to let go of this for me to be angry, and then to not care about being thought of that way," he said.
And it was writing that letter to the editor, he said, that began to heal that split self. He worried what people might think, then set it aside. He went on to write another piece on these themes for the Huffington Post, and continues to explore racism and the pain and anger he feels.
In the letter, he recalled experiences from his childhood, and the cultural conditioning that prevented him from showing what he felt inside.
"The 6th grade gym teacher that made grunting monkey noises while I climbed the rope, as my classmates laughed," he wrote. "The 9th grade teacher who told our class we should be grateful to be 'young, free and white,' while I sat there, in silence."
The Berkshires, he wrote, was a place of "nuanced racism."
"It was really for myself," he said of writing the letter. "That was the break in double consciousness. I felt my body relax … that letter was huge."