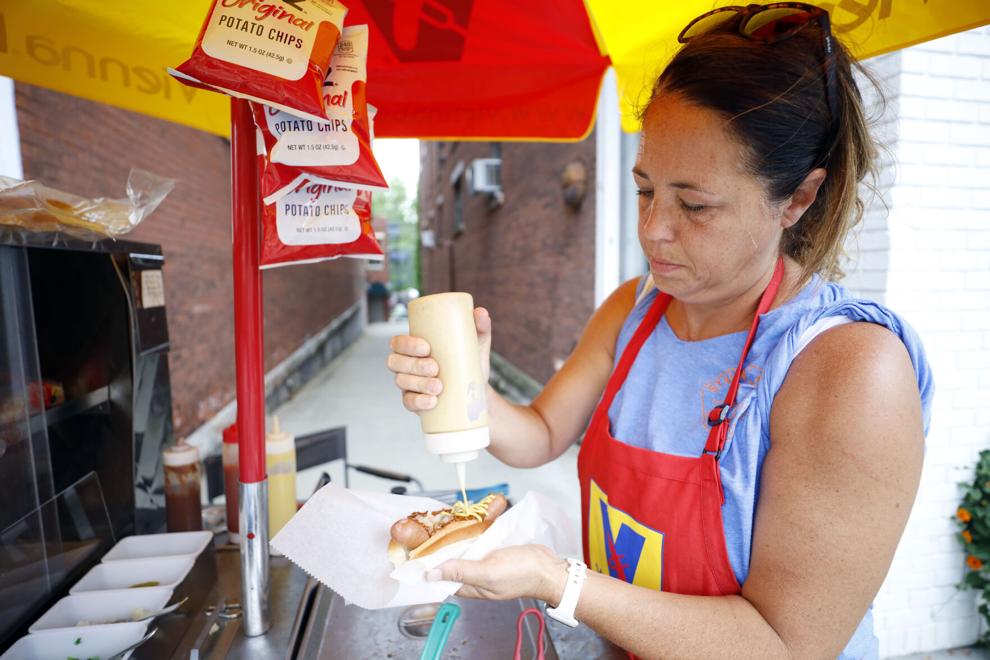 GREAT BARRINGTON — There was no stopping Emily Williams — and her husband knew it.
As a result, Main Street in Great Barrington now has street food. Stylin' Franks is the town's first food cart in recent memory.
"I said, 'I think I'm going to buy a hot dog cart,' and he said, 'OK,'" Williams said of her husband's response, when she made her plan known.
The cart, which she tows behind her car, is small but holds a lot of dogs — 30 hot, and a cooler with two cases with 60 each.
As a trained chef who used to run a catering business, the food part was easy. Towing a trailer? That took some learning. "I didn't realize there were safety chains," she said of the rig, remembering the first time she tried to pull the cart behind her car. "I went right and my cart went straight and got stuck on the train tracks."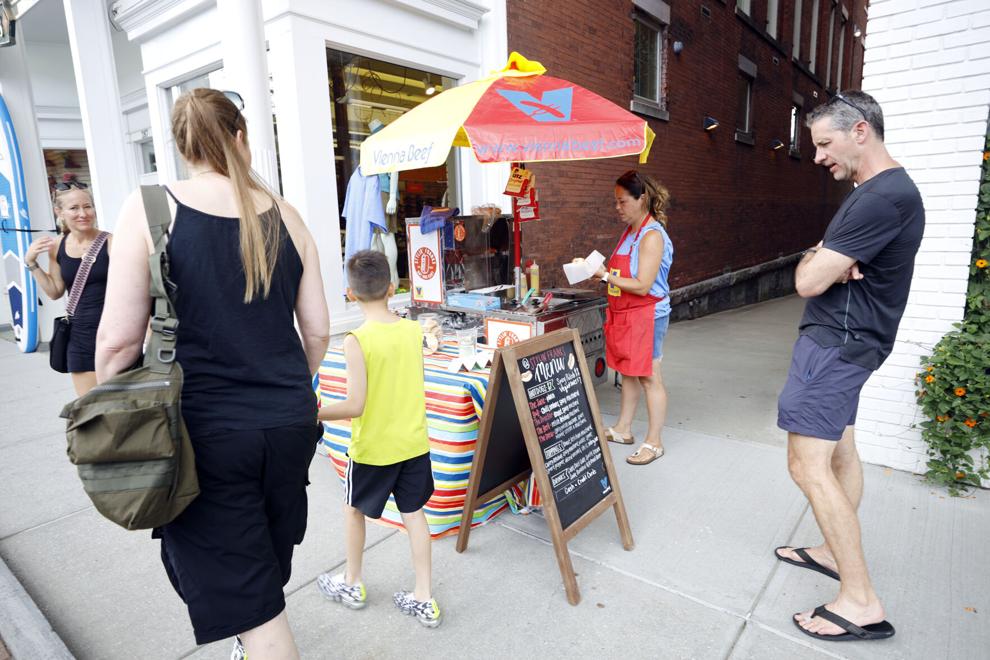 It takes her 15 minutes to correctly hitch the cart. Once set up on a part of sidewalk belonging to the owners of Barrington Outfitters and Tom's Toys, with their permission, she's now selling Vienna Beef hot dogs for $7 a pop every day except Wednesdays and Sundays.
"It's amazing, it's a great location, and I'm slinging hot dogs all day and all summer and it's low stress," Williams said.
Most of the year, Williams, who is 47, works with special needs students at the public school. She was looking for a way to make extra money, and give her young children a lesson in resourcefulness and economics.
"Money's hard to come by — you've got to work for it, so I thought it would be fun to buy a hot dog cart," she said. "The kids are helping. My mom likes to come down and hold court. She grew up here and she likes to watch the world go by. I have a very patient husband."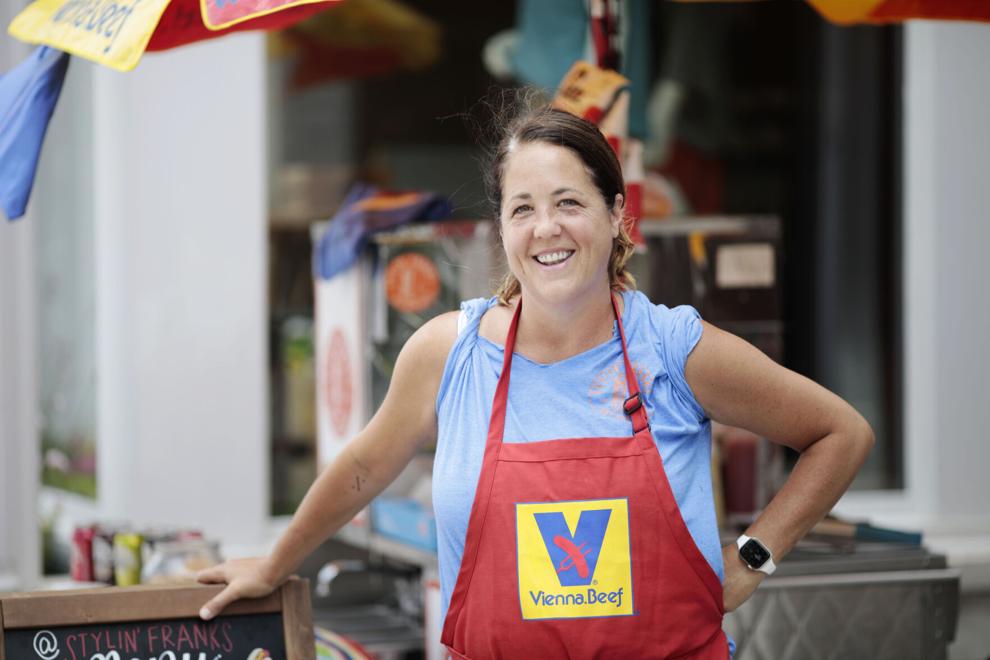 Now the kids are spending more of the profits at Tom's Toys, she jokes. It's a temptation to have it so close.
When she was 19, she tried to have a hot dog cart in town. "The town manager at the time shut me down so fast," she said. "I said, 'I'm going to do it again.'"
Town officials were more supportive this time. She got her permit and a sign-off from health officials, and the use of the spot from the businesses.
Toppings include spicy relish, peppers and a chili dog sauce that's premade. The onions she preps herself. "Throw them in a Cuisinart." She also sells Utz chips, Dr. Brown sodas and canned water. There are cookies and ... dog treats.
For Williams, the cart came first. For the hot dogs, she knew who to call.
"I went to Berkshire School with the daughter of the [CEO] of Vienna Beef from Chicago," she said of former CEO Jim Bodman, whose son took on that position last year. "When I got the cart, I was like, 'I'm going to call Carrie.' They rolled out the red carpet."