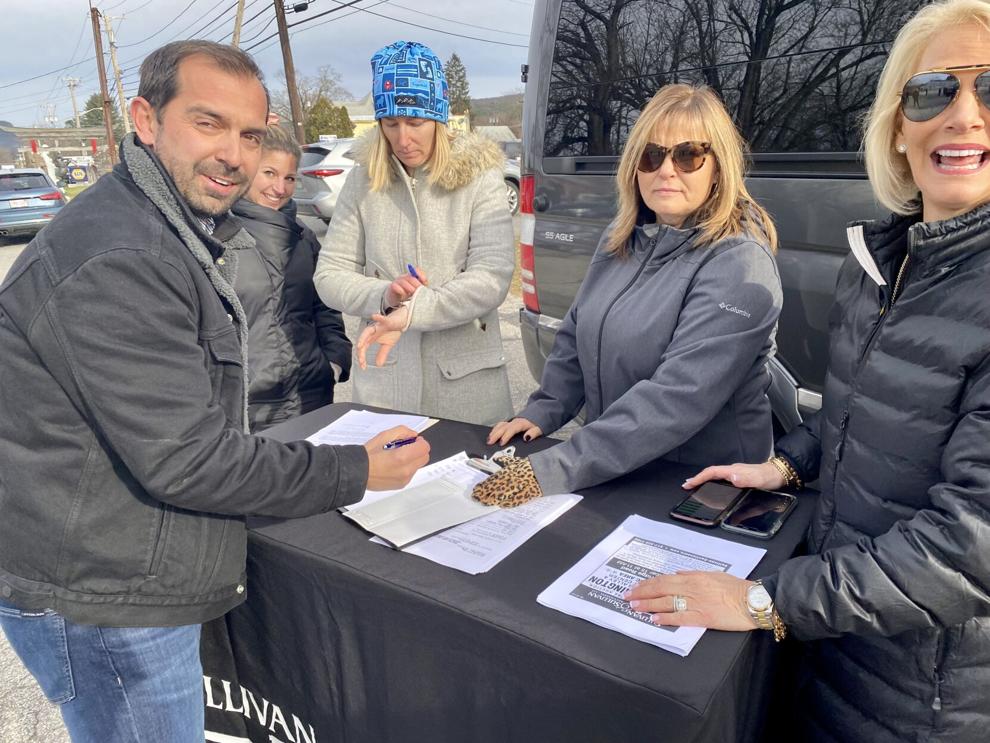 Correction: An earlier edition of this story incorrectly named the listing real estate firm, Lance Vermeulen Real Estate Inc.
GREAT BARRINGTON — An experienced developer whose latest purchase is the Marble Block building on Main Street says he has no plans to oust its 10 current residential tenants in order to do the considerable work the building needs.
Craig Barnum, who bought the mixed residential and commercial property on May 18, said he has extended the same lease terms he inherited upon purchase to the tenants of the eight apartments.
"That's their home," Barnum said in an interview Thursday morning, noting he had already reached out to the residents to let them know about the sale and their continued leases.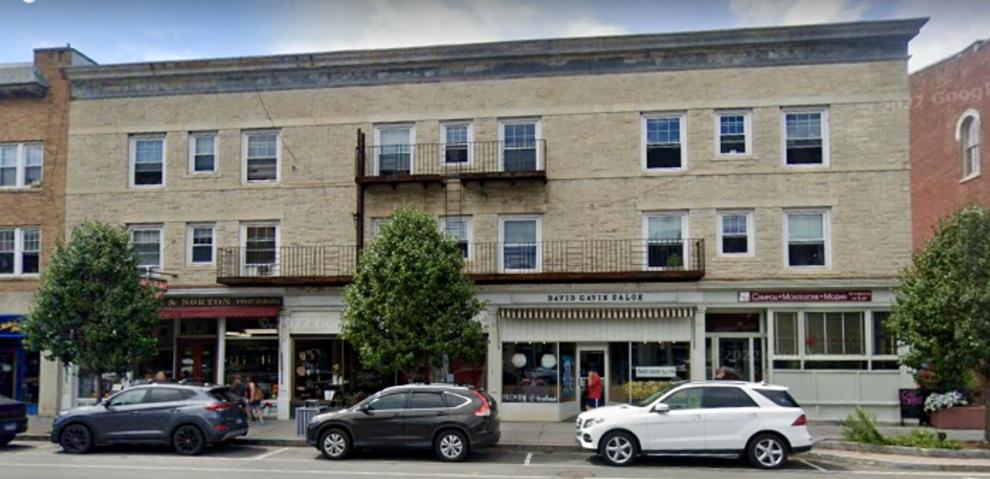 But he can't guarantee, he said, that monthly rents will stay low after all the work is done, including bringing the building up to code. One 1,000-square-foot apartment goes for $700 a month, for instance.
But Barnum says he is hopeful. He's had "multiple conversations" with some organizations who he hopes can help him accomplish that, and also is going to explore whether town money is available.
Barnum, who owns "dozens" of rental properties in South County, said collaboration between municipalities, private investors like him and nonprofits is the key to creating more housing units that are affordable, or "workforce." Workforce housing is for those — like school teachers or nurses, for example — who make too much money to qualify for affordable housing, but not enough to afford what is available.
"That in itself is the market trying to find a new way to solve this problem," he said. "If this is, in fact, a crisis, let's allocate capital resources and time for it and really focus on the outcome and the solution."
The historic block, built in 1902, was "cared for," he said. But there's no getting away from the fact that it needs substantial upgrades including new heating and electrical systems, insulation and weatherization. The building, he added, might have to be brought up to various safety and accessibility codes, but it is unclear yet exactly what is needed.
Barnum said he would do all the work "methodically" and within a "reasonable period of time."
"There's no emergency now that warrants the need to clear the building [of tenants]," he said.
According to the Registry of Deeds, Barnum paid $1.9 million, which was the asking price listed with Lance Vermeulen Real Estate Inc. The price apparently dropped from $2.25 since last fall, when a nonprofit that develops affordable housing unsuccessfully tried to buy it to renovate it and stabilize those rents in perpetuity.
The fate of the building has been closely watched, given ongoing tension and division about the increasing cost of housing and little availability. A lack of new construction in town over the years was already a problem before the pandemic, and inflation worsened it.
Barnum said the building, like many old structures, does not make efficient use of the space. He says there could be 11 units that are efficient and beautiful, instead of just eight. More units — in any building — also could ultimately bring rents down, he said, as well as adding more housing.
"If we can make our spaces smaller, higher quality," he said, "it lowers the per-unit cost for everybody and you get more productive output out of the square footage."
No small feat, Barnum notes, amid increasing inflationary forces combined with interest rates that have doubled, and post-pandemic costs of construction materials and systems.
The Marble Block also includes six commercial spaces. One of its storefronts is Gorham & Norton, a longstanding independent grocer whose owners John and Diane Tracey sold the block to Barnum.
Pittsfield architect Joseph McArthur Vance designed the building. Vance's designs include the Mahaiwe Performing Arts Center and Bascom Lodge on Mount Greylock.
Letting the market work
Barnum is a native of Egremont who learned his trade by working with Pittsfield developer David Carver. Apart from owning rental properties, he redeveloped the Bartholomew Block on Main Street in Sheffield in early 2020 to create five market-rate rentals whose monthly cost is within the state's workforce housing income range. The block includes Roberto's Pizza and Bakin' Bakery. He said what made that possible is the pre-pandemic, pre-inflation economy, but he did run into some issues when the pandemic first hit.
He also has bought a handful of Stockbridge Road properties in the last few years including the Cove bowling alley, and the Goodwill building. He bought the Cove at auction in 2021 and is working steadily to upgrade it.
A "firm believer in letting the market work," Barnum says the market "is suggesting to people like me, to the municipalities, to the nonprofits, to better interpret your capital to build out more units, in particular workforce housing."
The beauty of the Great Barrington community, he said, is the "common denominator" that, despite politics, age and income, everyone wants to see more workforce housing.
He thinks it's folly to buy the narrative that it isn't good to have "a very nice diversified housing stock."
"You're not going to get more workforce housing by shooting arrows at low-low income housing or high-high income housing," he said. "The market chooses those rents for the high income housing and more units being put into the marketplace, generally speaking, will only help the supply issue, period."
"It's not 'A' against 'B'," he said. "That means, yes, you can have higher-end rentals and you can also have affordable housing."
Also, Barnum doesn't like housing segregated by income and thinks people should live "in dignified spaces."
"Not the lowest cost base," he said, "but the best equilibrium of dignified and value relative to the price and place that they live in."