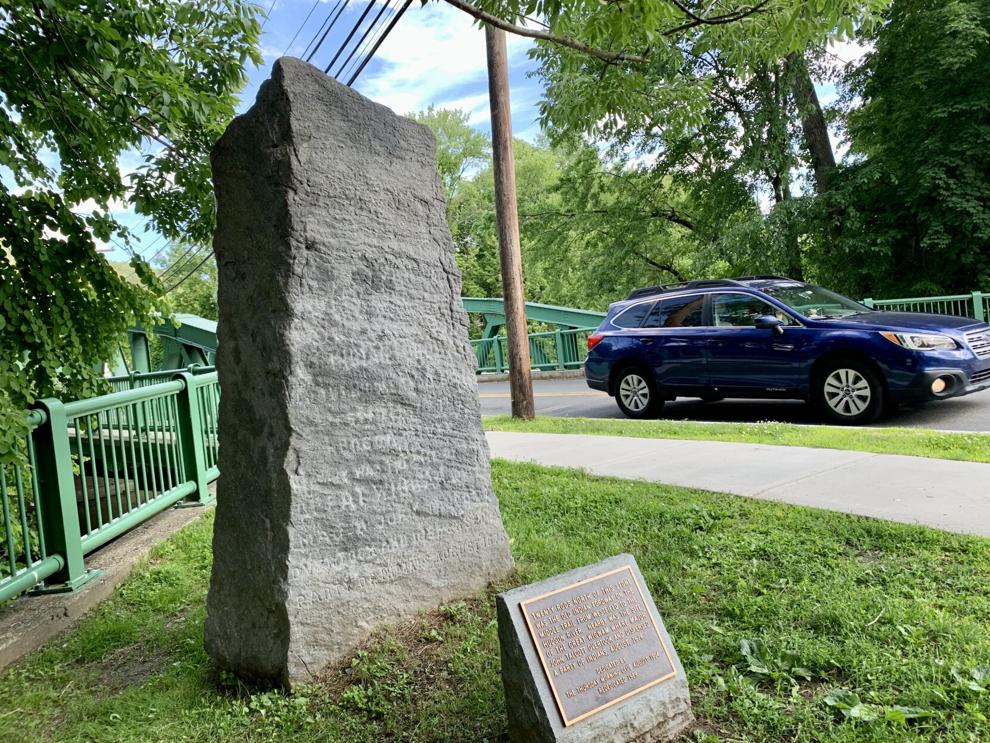 GREAT BARRINGTON — There's a monument along Bridge Street that's been troubling some people for years, and town officials are now talking about what, if anything, to do about something that historians aren't even convinced is accurate.
The Historical Commission last week began discussing the stone slab marking the area near "THE GREAT WIGWAM WHERE MAJOR JOHN TALCOTT OVERTOOK AND DISPERSED A PARTY OF INDIANS."
The year of the incident being 1676, and Talcott being a Connecticut militiaman noted for his involvement in massacres of Native American men, women and children.
And dispersal, in this case, meaning what is believed to have been the slaughter of two dozen Narragansett people, with the rest taken into captivity.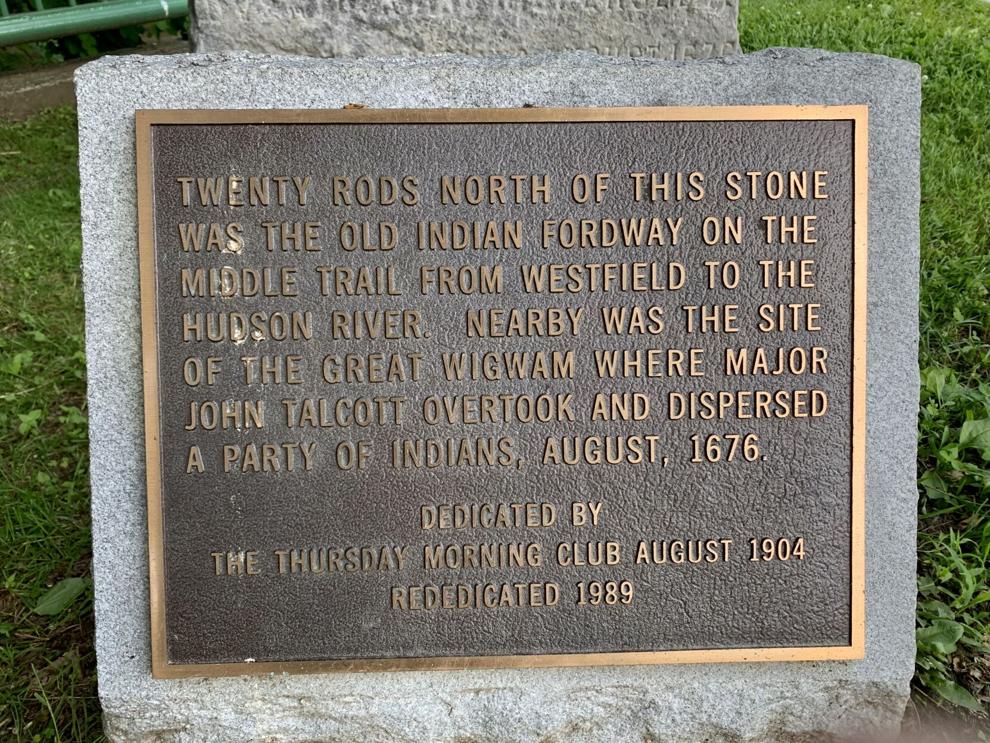 It is considered the "last skirmish" of King Philip's War, in which Native Americans fought against English rule and a bloody colonial landgrab.
Only, two historians say it is unlikely this massacre happened "20 RODS NORTH OF THIS STONE."
"Chances are, they put it near the bridge because it was a place where it could be out in the open," said John Brown III, Narragansett Medicine Man and Tribal Historic Preservation Officer. "These markers were placed just about anywhere. They were usually placed hundreds of years after the battle happened."
Brown is sure of two things: The massacred people were Narragansett, and Talcott, a Connecticut militiaman stationed in Westfield, was an "evil, evil man."
"He makes Vladimir Putin look like a choir boy," Brown said. "He was a venomous creature. But for the longest time they praised him as being great."
The Thursday Morning Club, a local charitable group, erected the monument in 1904, and in 1989 rededicated it, placing a companion plaque there since the words had worn off the stone.
Discussion about the monument was prompted by a request from Ed Abrahams, acting as a citizen and not in his role as a member of the Select Board.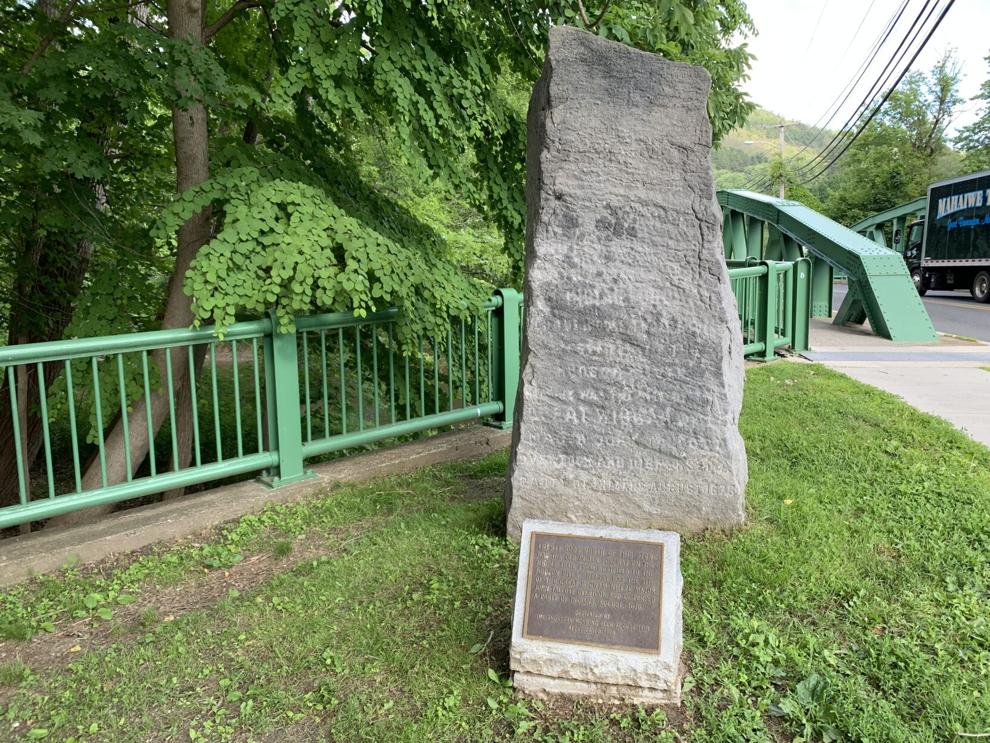 Abrahams said he and others wondered what to do about a monument that appears to be "commemorating a massacre." He also wondered whether a "more sensitive plaque" should be placed near it, or if it should be removed.
He wouldn't be the first to reconsider a monument that has long been part of a community, but whose sensitivities have evolved over more than a century — or perhaps are simply sticklers for historical accuracy.
Historian Bernard Drew, for one, says he isn't sure he's buying it. Consulted about the marker by Abrahams and the commission, he said the suggestion that the massacre happened about 330 feet from the stone is found in Charles Taylor's 1880 "History of Great Barrington."
"It was the last skirmish at the tail end of a very violent war," Drew said, when Talcott and his men pursued the fleeing Narragansett. "They caught up with them somewhere, and the printed record is that they killed 25 at least and took others prisoner."
"Nowhere did they identify the location," Drew said. "Some in Salisbury, Connecticut claim [the Talcott massacre] happened there."
Drew says he's not advocating for anything regarding the marker, and feels the strong impulse towards sensitivity about what happened to Native Americans here and across the U.S.
But his main qualm is that the stone is misleading.
"There's no physical evidence that they could ford the river there. The whole river crossing is very difficult through town, and what became the [now scarlet] bridge became the established way," he said.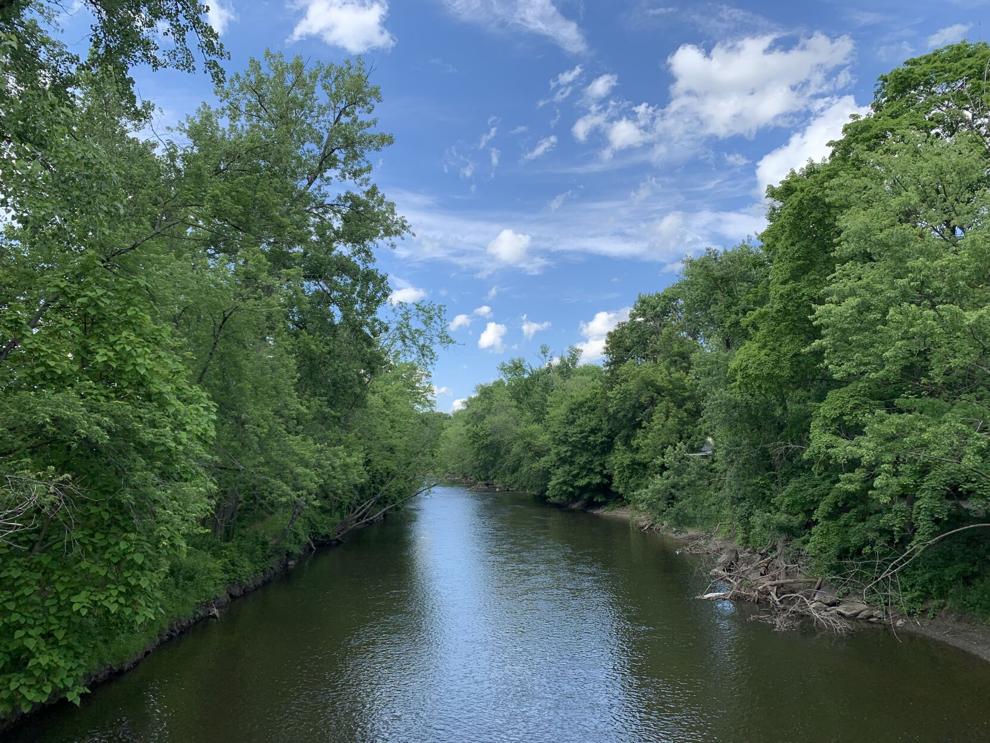 Drew's other quibble is that it paints an inaccurate picture of the relationship between Native Americans and the white settlers in what is now Southern Berkshire, since settlers didn't arrive until the 1730s, when they began dribbling into what became the township of Sheffield.
The commission intends to reach out to officials from the Stockbridge-Munsee Community for their thoughts about the marker as well. Monique Tyndall, the Stockbridge-Munsee's Cultural Affairs Director, said she didn't want to comment until after she had a chance to speak to someone from the commission.
Brown, the Narragansett official, had a chance to speak with commission chair Malcolm Fick, and said the two agreed that the massacre probably didn't take place there. Brown said the Narragansett will leave any decisions up to the commission.
"They are simply trying to make sure that the depiction of history in the area is accurate," Brown said of the panel.
It might be best, he added, to not "raise that misery again" of what Talcott did, and to "let sleeping dogs lie."
Brown said Talcott's dark legacy lives on. The Indian territory given to those who served under Talcott's command, for example, is still imbued with those crimes.
"He was responsible for ethnic cleansing," Brown added. "Those places have always been depressed and reduced. There is a pall on the land."