GREAT BARRINGTON — A community impact fee levied against marijuana businesses does not amount to "legalized extortion," a Select Board member said recently.
Edward Abrahams' defense of the town's 3 percent fee on marijuana sales comes at a time when the fee is coming under increased scrutiny in municipalities across the state.
The Hampshire County city of Northampton announced this year that it no longer would collect the impact fee from cannabis businesses unless a specific impact can be identified related to specific cannabis businesses. State lawmakers have filed bills advocating that the fee be nixed altogether or that its scope be narrowed.
The impact fees are one of two separate taxes that provide municipalities with a source of cannabis-related revenue. The second is a 3 percent local sales tax added to the state excise and sales taxes.
Unlike the sales tax, the impact fees are negotiated between municipalities and cannabis applicants under state-mandated host community agreements. By law, the impact fees collected by the town must be used for programs or expenses related to offsetting potential negative effects of marijuana use.
Priority is given to town-based groups and organizations, particularly those that educate adolescents about the potential danger of marijuana use on young brains.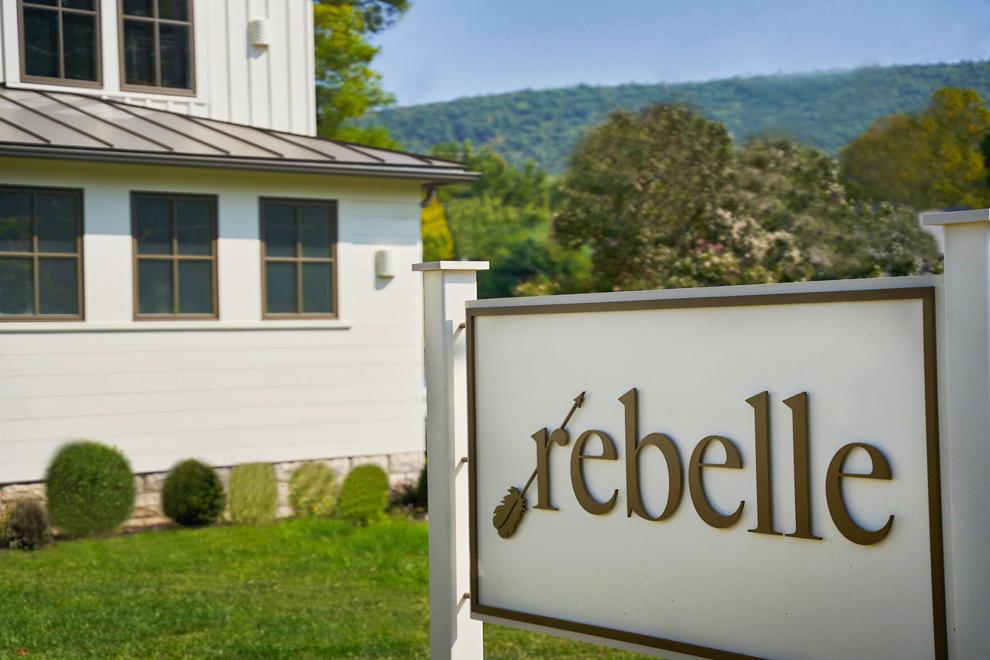 In Great Barrington, three of the four marijuana businesses in town were willing to comment to The Eagle this week about the impact fee. Two said they hope the town eventually will reevaluate the fees.
"Drive down Main Street in Great Barrington, and you will see the overwhelmingly positive impact the cannabis industry has had — creating hundreds of jobs, investing in people and real estate, bolstering property values and attracting more regional visitors," Charlotte Hanna, the founder of Rebelle, on South Main Street, said in an email to The Eagle. "I'm optimistic we can one day adapt Host Community Agreements to reflect the true nature of our industry's community impact."
Alexander Farnsworth, of Farnsworth Fine Cannabis Co. on Main Street, said the impact fee has been used in town for "some very great initiatives, but on the other hand, as a small, family-owned-and-operated business that's operating under a difficult tax reality with razor-thin margins, that it certainly doesn't make it any easier for us to be a successful business.
"Many host communities have evolved after having operational businesses and assessing the impact," Farnsworth continued. "There's certainly room to assess what the impact is and how best the cannabis operators can support their community."
Theory Wellness, on Route 7, north of downtown, said in a statement to The Eagle: "We are actively listening to this discussion, however our focus is on our operations and providing world-class service to our guests."
David O'Brien, president and CEO of the Massachusetts Cannabis Business Association marijuana industry advocacy group, has called the impact fee levied by towns across the state "legalized extortion."
Abrahams, the Select Board's point person for cannabis businesses in Great Barrington, assured the board Monday that the town legally is collecting and distributing the fees, all according to guidelines set by the state Cannabis Control Commission and according to the town's agreement with marijuana businesses.
"And we are spending the money specifically to target negative impacts," he said.
The town has taken in more than $6.7 million in cannabis-related revenues dating to fiscal year 2019, when Theory Wellness, the first recreational dispensary in the Berkshires, opened. The community impact fees account for nearly half of the $6.7 million the town has collected.
Per approval of voters at town meeting in 2020, Great Barrington distributed $185,000 in impact fee money among the Berkshire Hills Regional School District, the Railroad Street Youth Project, the Berkshire South Regional Community Center, Volunteers in Medicine and Construct.
The town accepted grant applications through Aug. 31 for the next round of funding. Per town meeting, $350,000 will be distributed. An announcement of recipients will be made this year.
Abrahams on Monday evening noted an opinion piece published this year in CommonWealth Magazine that alleged that municipalities are collecting the fees to cover costs "that don't exist." That opinion piece was referenced in an article last month by The Berkshire Edge.
"There have been no reported incidents of sales to minors, no reports of increased crime around cannabis stores, no reported increase in cannabis-intoxicated driving arrests, no reported impacts on nearby businesses or neighborhoods, and no reported staffing or budget increases in police, fire, or health departments attributable to cannabis stores," James Borghesani, the former communications director for the 2016 cannabis legalization campaign, wrote in CommonWealth Magazine.
Abrahams said it's too soon to draw conclusions on the effects that recreational marijuana are having on health, road safety and youths.
While he hastened to note the many positive effects the marijuana trade has had in Great Barrington, including job creation, tourism and tax collection, Abrahams said his concerns especially stem from a recent survey conducted by the South Berkshire Community Health Coalition that indicated high schoolers' growing exposure to, and acceptance of, marijuana use.
"So, there's very little good research on the long-term impacts of pot," Abrahams said. "But, we do know with certainty that marijuana use by people younger than their mid-20s can have a permanent impact on developing brains. Legal marijuana makes spreading that fact to teens very important. And that's what we've been doing with our community impact fund money."