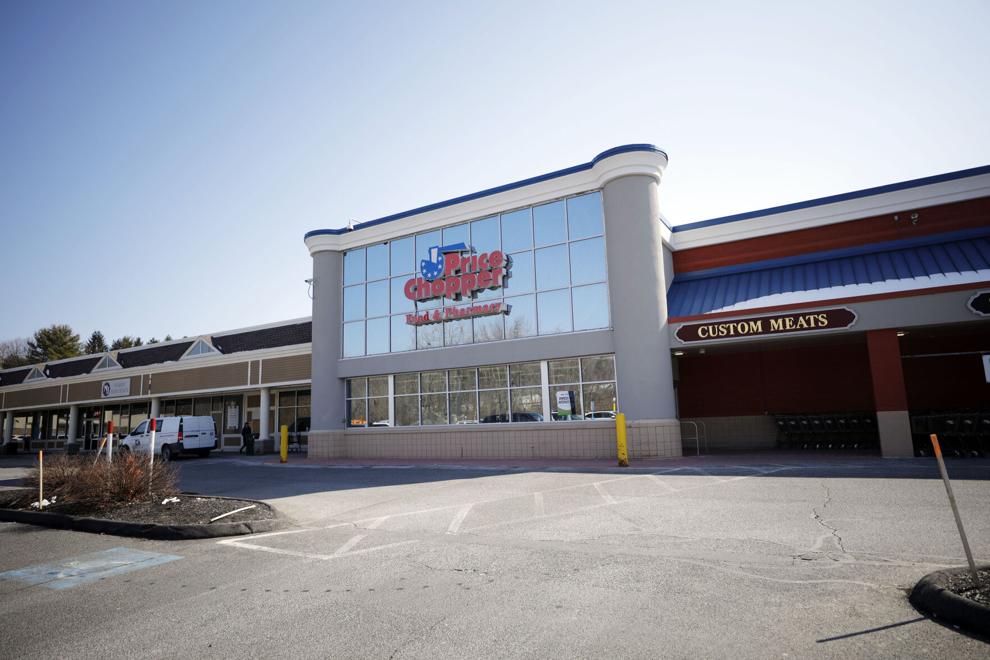 GREAT BARRINGTON — The Select Board voted against giving Price Chopper the town's last beer and wine license on Monday night, following a heated debate about the impact it would have on locally owned liquor stores.
The board rejected the license at its public hearing in a 2-1 vote. Board Vice Chair Leigh Davis abstained, saying the decision was too hard a call for her.
Handing a big corporation the town's last beer and wine license would hurt little shops, especially during a bad economy, Ed Domaney told the Select Board.
The liquor and wine store owner wasn't alone in asking the board to reject Price Chopper's application for its new Market 32 rebranding. Others who spoke at the hearing expressed outrage that the supermarket chain appeared to be leveling a veiled threat that it would leave the Barrington Plaza, where it is an anchor, if the license wasn't approved.
Price Chopper says it won't survive without the beer and wine license. But there could be legal trouble if they get it.
This was Price Chopper's second attempt for the license. In May its bid for it failed due to a 2-2 tie by the board, with Davis voting yes along with board Chair Stephen Bannon.
The company's appeal in that case is still pending with the state Alcohol Beverages Control Commission.
Board member Eric Gabriel, who voted against the store's first attempt to get the license, reiterated again that he doesn't think it's a good idea to sell alcohol in large supermarkets, among other issues.
Member Ed Abrahams, in part, worries about the possibility of minors being able to slip past staffing in a big store. Abrahams said he regrets giving Big Y its license.
Bannon said he's not worried about small businesses like Domaney's Liquors and Fine Wines, because Ed Domaney — a lifelong friend — creates such a draw into his store through customer service and warm community feeling.
He said he hoped his voting yes wouldn't hurt the friendship.
Member Garfield Reed has recused himself from the entire matter because he works at a liquor store in town.
Striking the same chord
Price Chopper representatives again told the board the store is merely is trying to compete with Big Y for one-stop shopping. They offered new conditions of limiting alcohol to one central space inside the store and not scattered around aisles. The store plans to expand into two abutting and vacant plaza storefronts to make space for the alcohol section at its core.
They said they did not intend to threaten the town with leaving but again hinted that the store, which has been at the plaza for 27 years, needs this license in order to stay as an anchor in the plaza and keep staff.
"Unfortunately, in order to make those dynamics work, we really need to get ourselves on a level playing field with the competition in the market," said Blaine Bringhurst, Price Chopper's president. Bringhurst pointed to the other eight stores in the state — including Lenox and Pittsfield — that sell alcohol without incident.
While the company is worried about competition, so are smaller retailers like Domaney.
"You want to give the license to a store that is part of a 300-chain enterprise with the Tops Market, a very powerful, very wealthy company," Domaney said. "Where is the extra business going to come from if they get the license? It's going to come from me, Plaza Package, Gorham and Norton's, Trotta's, etc., etc. There's only so much in that pie."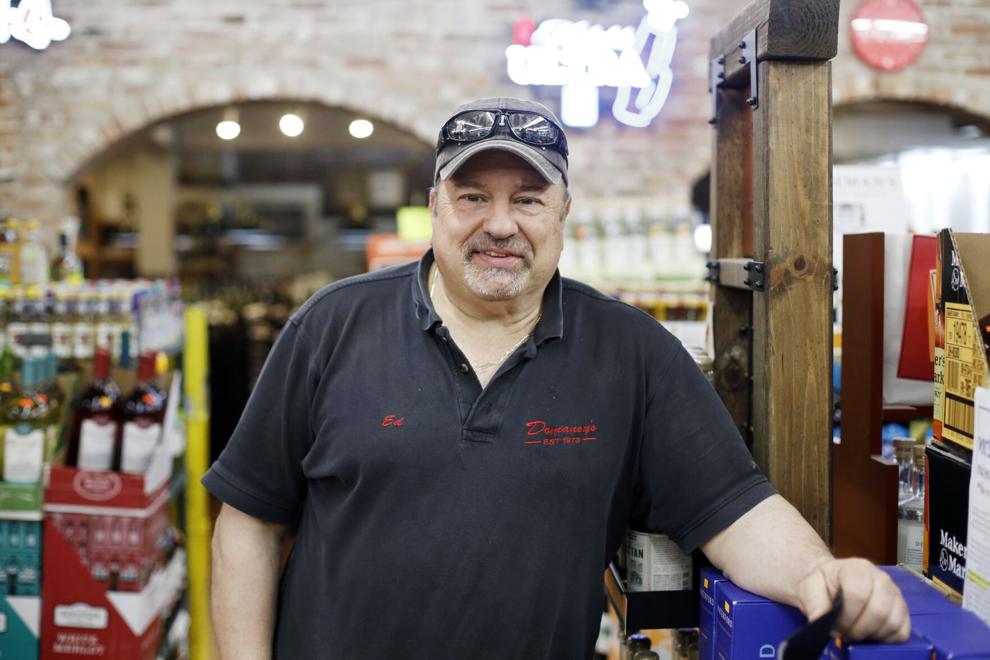 He said the board has been anti-corporation in much of its policymaking and should continue that stance.
That was a reference, in part, to a bylaw that Davis had led the drafting of last year in part to stop corporate ownership of homes for use as Airbnbs.
Resident Stephen Donaldson said this issue is striking "the same chord in the local business community." He said the town shouldn't allow "big-box businesses that thrive on the outskirts of town to drive smaller, independent businesses … out of existence."
Donaldson also said the town already has enough alcohol for sale in a town with a population of around 7,000.
Resident Michelle Loubert, whose brother has worked for the Price Chopper company for 44 years, said the store also has roots in the community like the other small stores. She said voting no was hypocrisy given all the cannabis stores the board has approved.
The public comment appeared to have rattled Davis.
"This is a tough one, because, you know, competition is competition and I am a big supporter of small businesses, yet I also realize that there are people that live on [the Price Chopper] side of the town that, you know, are looking for convenience," Davis said.
Bannon voted yes, and said people like Domaney and his son treat people so well that they'll "survive and thrive" even with a Market 32 that sells alcohol. Bannon called them "mensches," a Yiddish word for people with integrity.
"I know if I'm going to buy liquor — which I haven't drank in a while — but if I was going to buy it I'd go to Domaney's," Bannon said. "I'd go in to see Ed and Joey."