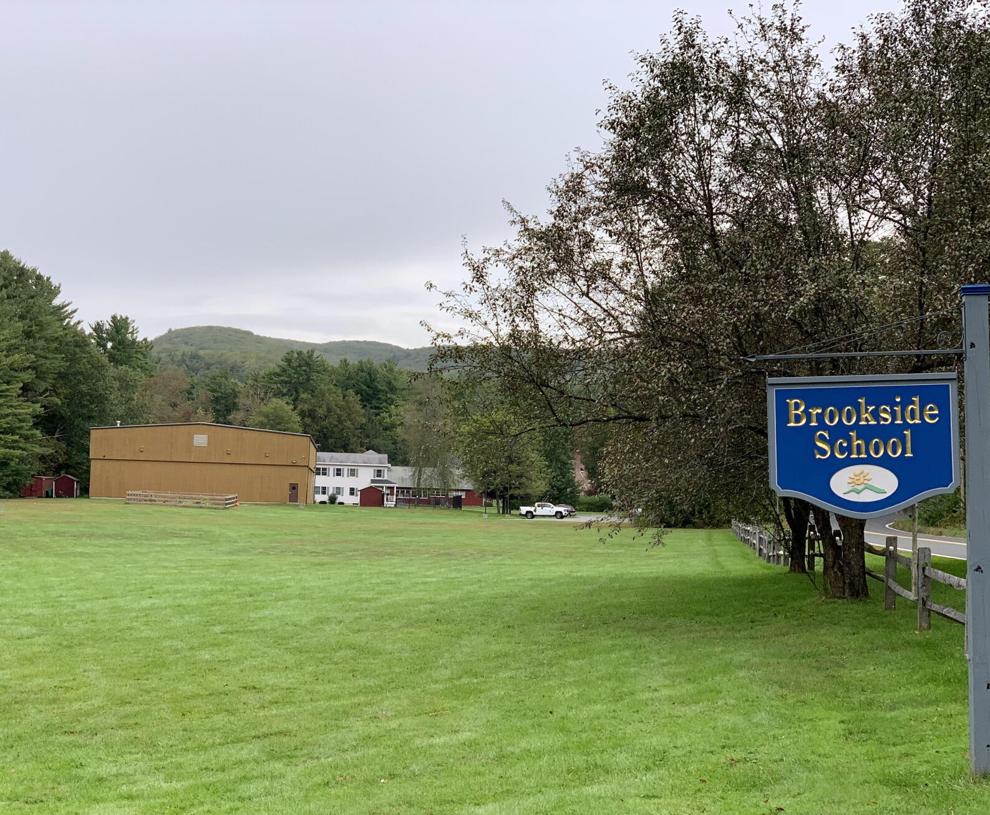 GREAT BARRINGTON — An employee of a residential school for girls with severe behavioral and psychiatric issues is accused of forcibly raping a girl multiple times. School employees and police say they have seen the alleged abuse on surveillance video.
Douglas Agyeh, 41, of Pittsfield, was arraigned Sept. 16 in Southern Berkshire District Court in connection with the rape of a student who is under the age of 16 at Brookside Intensive Treatment Unit in late August and early September.
Agyeh is charged with one count each of rape of a child with force and aggravated statutory rape.
The Berkshire District Attorney's Office moved for a dangerousness hearing, and Judge John McKenna released Agyeh on the condition that he surrender his passport, stay away from the alleged victim and the school and have no unsupervised visits with a child under the age of 18. McKenna set a pretrial hearing date for Nov. 8.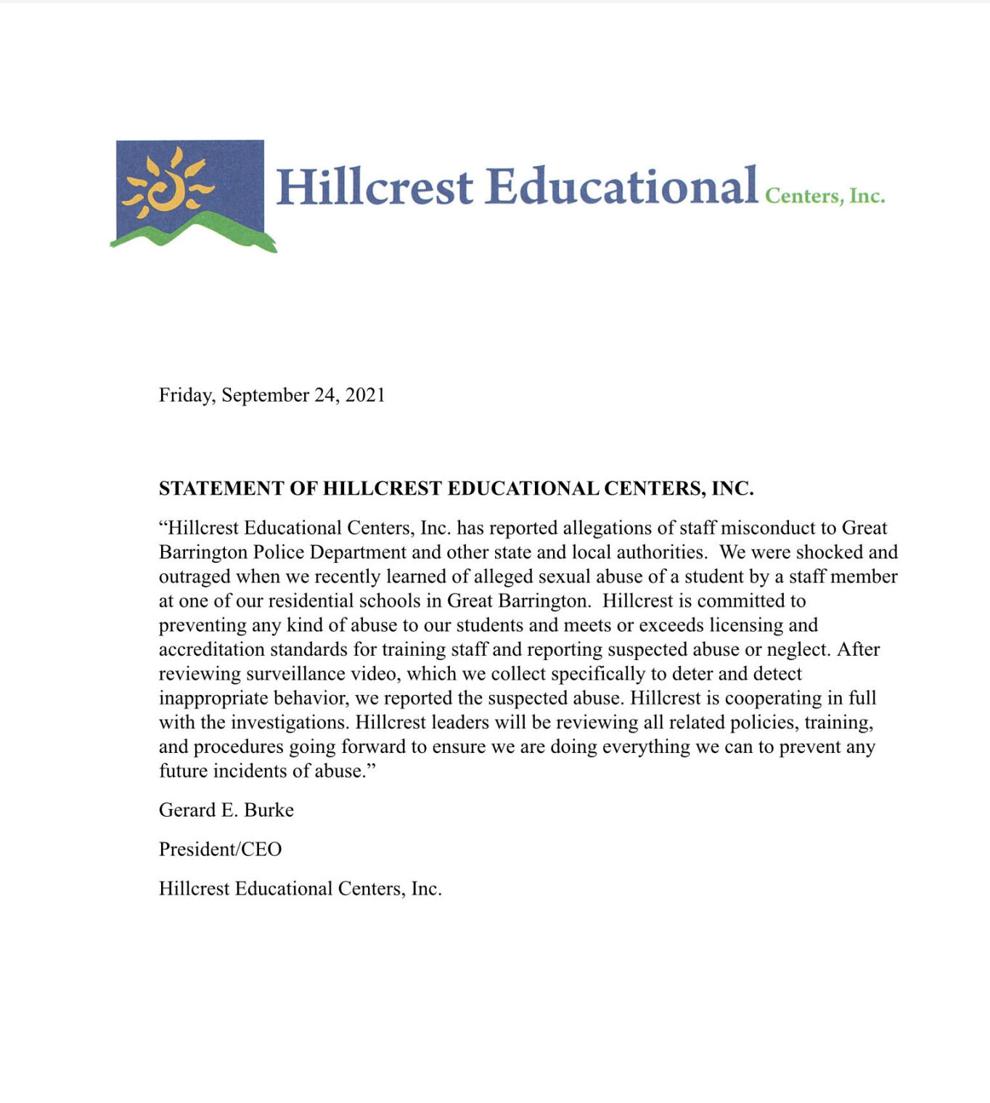 Agyeh, who is now suspended from his job, was arrested on Sept. 13 after two employees of Hillcrest Educational Centers Inc., which runs Brookside, reported their ongoing internal investigation to Great Barrington police, according to court documents.
Surveillance video caught Agyeh digitally raping the girl and engaging in other touching approximately eight or nine times from Aug. 27 to Sept. 9, the police report says. The girl also accused Agyeh of cracking the bathroom door open to watch her shower, according to the documents.
The employees told police the abuse had been underway for at least two weeks and occurred "every time he works with her," the report said.
The investigation by both the school and police is ongoing.
Gerard Burke, president and CEO of Pittsfield-based Hillcrest, said he could not comment about how the company screens its employees, but said in a statement that the organization acted swiftly to report the allegations to police after reviewing the surveillance video. He said the company will examine its policies and training going forward.
"We were shocked and outraged when we recently learned of alleged sexual abuse of a student by a staff member at one of our residential schools," Burke wrote. "Hillcrest is committed to preventing any kind of abuse to our students and meets or exceeds licensing and accreditation standards for training staff and reporting suspected abuse or neglect."
Hillcrest runs three residential schools and one therapeutic day school, all in Berkshire County. According to the company website, Brookside serves students aged six to 18 in a residential setting with small classes, therapists for each student, and close supervision.
The charges are not the first against a Brookside staffer. A former employee was accused in 2019 of assault and battery against a disabled student. That case was later dismissed for lack of prosecution.
Brookside is the third therapeutic residential school in Great Barrington to be hit with allegations of abuse. A number of staffers at the now-shuttered Eagleton School were prosecuted for abuse allegations in 2016. Last year, former students of the John Dewey Academy accused the school's founder of abuse two decades ago.