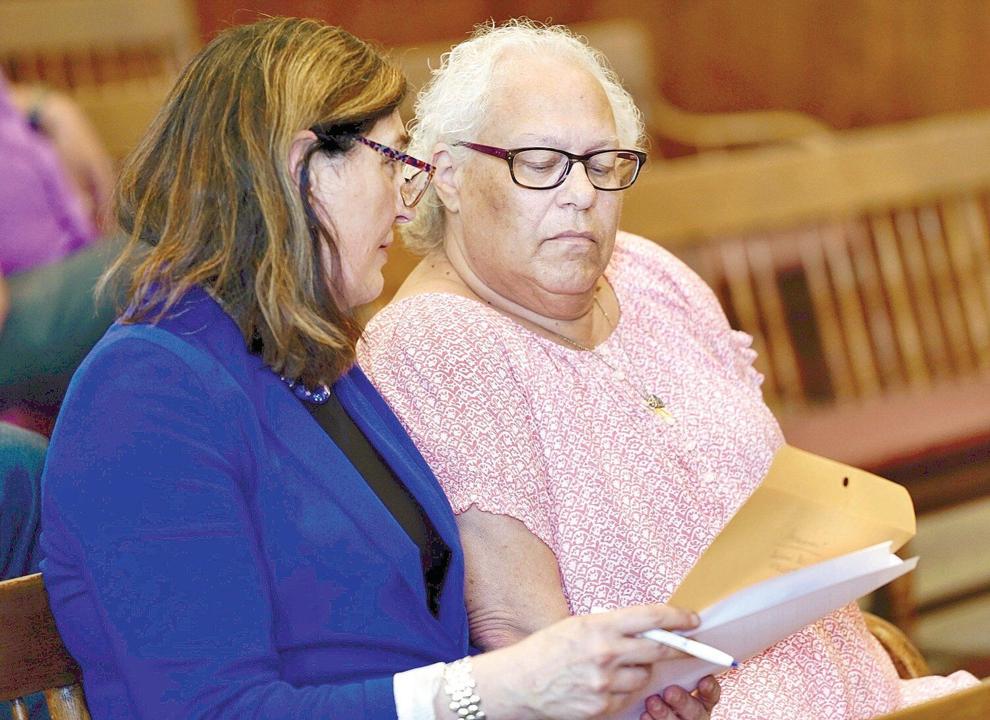 GREAT BARRINGTON — The town is suing a former worker in its tax collection office who is accused of stealing more than $150,000 in tax and other payments as far back as 2012.
Deborah Ball, 64, of Great Barrington, also is facing criminal charges in the case. The town is suing to recoup that money, in addition to attorneys' fees and other costs, according to the civil complaint filed in Berkshire Superior Court in July 2020.
A pretrial hearing in the civil case is set for October. Ball's criminal trial, also in Superior Court, has not been rescheduled, and that date is uncertain because of the coronavirus pandemic-related backlog, according to the court clerk's office.
The lawsuit alleges that Ball, who was the assistant treasurer/collector until she was fired in March 2019, posted tax payments in amounts different than what was received in dozens of accounts through the years, to hide what she was stealing.
It was a 2018 audit by Scanlon & Associates that caught the discrepancies between the payments Ball collected and the amount she posted to taxpayer accounts, according to the court document. The complaint gives several examples of how Ball allegedly posted a taxpayer's cash or check payment to their account in a different amount than was received, then pocketed the difference.
In one instance, Ball allegedly took $5,000 that was overpaid to a single account and shifted it to more than 30 other taxpayer accounts, according to court documents. She then pocketed the payments to those accounts, which typically were made in cash.
The complaint further says that, at the time of the court filing, auditors believed Ball, who worked for the town for 35 years, stole a minimum of $100,626.28 from 2012 to 2018. The firm, as of that time, was continuing its examination of more than 40 batches of taxpayer accounts and estimated the total loss to be in excess of $150,000.
When the auditors realized money was missing, then-Town Manager Jennifer Tabakin met with Ball, as well as with the auditor and treasurer, on Feb. 21, 2019, according to court documents. When asked about the irregularities, Ball allegedly told them they were the result of "sloppy work, what can I say?" And when presented with some examples, she said, "What do you want me to say?"
Just after Tabakin put Ball on immediate paid administrative leave, she tried to leave Town Hall with a "live check addressed to the Town dated October 2018 as well as bill stubs associated with checks and matters that the Town questioned her about."
Town Manager Mark Pruhenski said he could not comment on either the civil or criminal case. Ball did not return phone messages.
The treasurer/collector's office collects residents' property, personal and excise taxes, as well as sewer bills, and alarm charges and permits. The office also takes payments for the Great Barrington Fire District Water Department.
Town officials say they have found ways to prevent such a theft in the future, and they reminded residents that the town is bonded and insured.