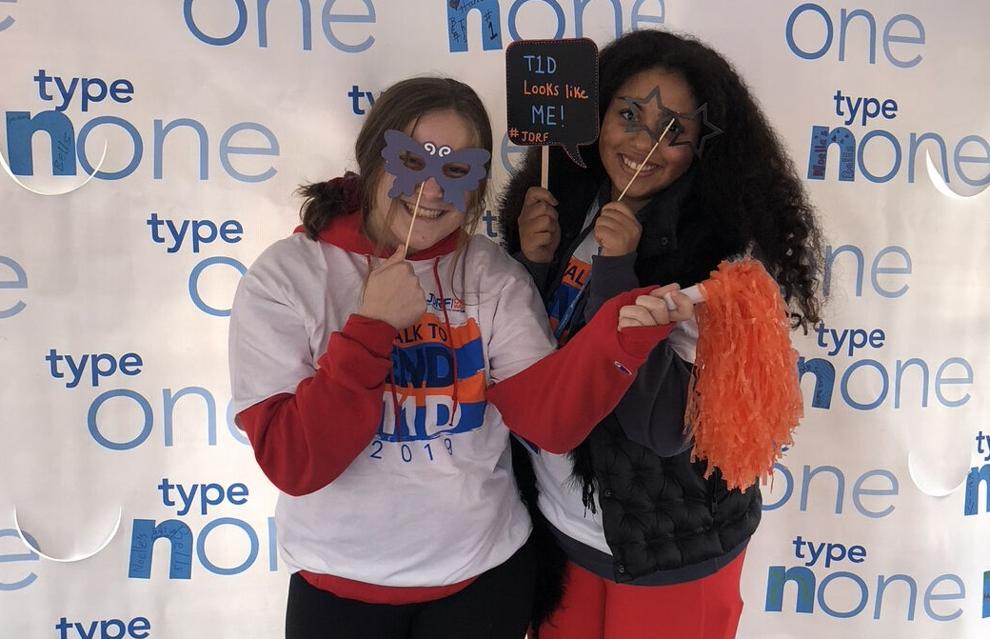 GREAT BARRINGTON — Maya Hampton VanSant, an 18-year-old from Great Barrington, recently celebrated her tenth "diaversary," marking a decade of life with a medical challenge. In 2012, she was diagnosed with Type 1 diabetes.
The celebration included a three-day feast with some of her favorite foods: Mexican, Indian, burgers, and milkshakes. "'I'm here, I'm alive,'" was the message in that choice, she said. "I can eat what I want, do what I want. Just diabetes is here with me, too."
She was also celebrating receiving the Henry Jensen Social Justice Scholarship, a $5,000 award to young activists by the nonprofit Beyond Type 1 and funded by an individual donor.
And she's been reflecting on the everyday challenges and tests that confront someone with Type 1 diabetes.
VanSant was diagnosed when she was 8 after a bug bite got infected. "Every 10 minutes, I had to go to the bathroom. I was drinking six gallons of water a day. I lost 20 pounds in a month. So the doctor tested my blood sugar. It was so high that the doctor's machines couldn't even read the number," she said.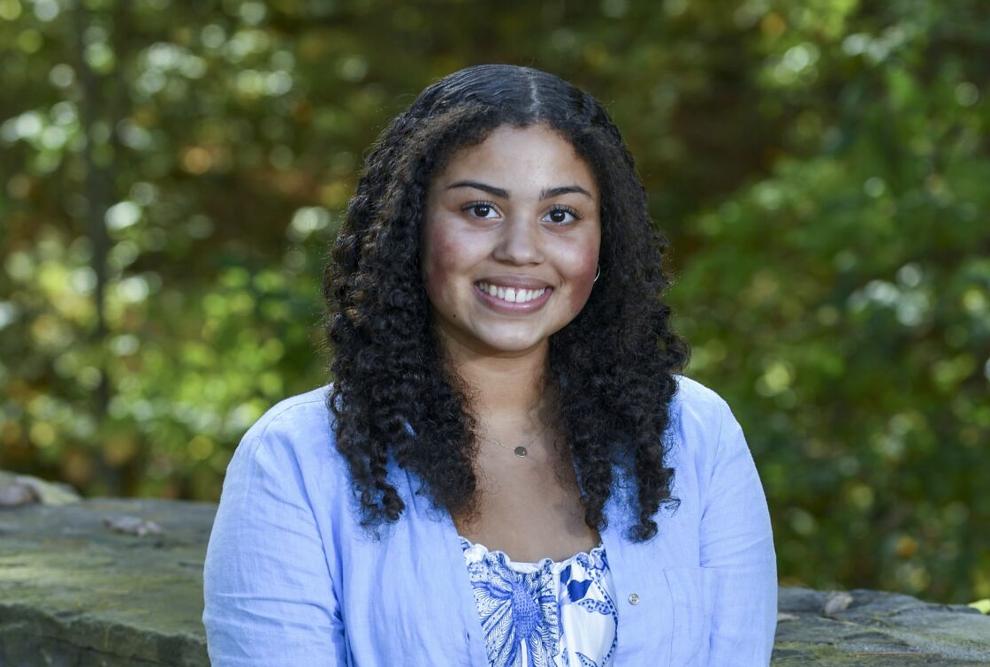 Type 1 diabetes is less common than Type 2. Only 5 to 10 percent of people with diabetes have Type 1. Unlike Type 2, it can't be traced to lifestyle choices.
Sometimes, people with good intentions ostracized her. "I can eat whatever I want, I just have to give my body insulin based on the carbs in it," said VanSant. "When I was little, I remember I was at a birthday party, and everyone got cupcakes, and there wasn't one for me. And the mom handed me a bag of carrots."
Other times, people have refused to take into account the accommodations she needs.
When she went to public school, she had a "504 Plan," which lists needed accommodations for a child's success in school. "We'd sit down with the principal and health team and we would come up with an official document that says all the special permissions I need because of my medical condition," she said.
One day in eighth grade, VanSant pulled out her phone to check her blood sugar. "[The teacher] stopped the class, told everyone to look at me, and took my phone from me," she said.
VanSant says she pleaded with the teacher. "I need to leave, I have low blood sugar, it's in my 504 Plan. He was like, 'No phones in my classroom.'"
Her parents had to come to the school and sit down with the principal and the teacher. "That was a big moment, not letting people walk all over me and learning how to stand up for myself to an adult, which was really scary at the time," said VanSant. "I've been in so many uncomfortable situations that I've learned how to sit with the discomfort and move forward and make something better out of it."
Sometimes, VanSant shared stories similar to hers on social media. "There was a story about a boy in Texas, whose teacher picked up his sensor that was connected to his insulin, because he thought he was using his phone under the table. [The teacher] threw it, broke it, and his family couldn't afford to replace it," said VanSant.
Even though she understands her body better, accommodations are still necessary.
"I'm a highly emotional person, and my blood sugar reacts directly to stress. Whenever I take a test, I'm good for the first 10 minutes and then I can feel the symptoms start to rise with the stress," she said. "Sometimes I would have to stop because my vision would get all blurry and my blood sugar would be through the roof, I'd have to go take my insulin."
COVID-19 brought a new set of challenges, as people with diabetes are at high risk. There was little reassurance in the vaccine either, as scientists did not initially know whether patients would be able to handle it. When VanSant was vaccinated, she was bedridden for two days. "When I did get COVID-19, this February, I had every symptom. I was extremely ill, that was the sickest I've ever been."
Having diabetes encouraged VanSant to participate in fundraisers. For seven years, she took part in the Juvenile Diabetes Research Club walk at Six Flags. "Everyone across Massachusetts, a diabetic and our family, we build a team. I think the highest [we've fundraised] was last year when we raised $10,000 to find a cure," she said. "Then all the teams come together and you walk down this road all the way to Six Flags, and Six Flags gives you and your team free entry for the day. It's just a day of diabetics and our friends and families on the roller coasters."
VanSant, a recent high school graduate, will be attending the University of Richmond this year. There, she hopes to study sociology, focusing on criminology, go to law school and eventually work for the Federal Bureau of Investigation.
"When I was younger, there wasn't anyone who really understood what I was going through," she said. "Today I want to help get Black people off of death row and get Black people out of prison."