NEW MARLBOROUGH — With a curiosity fixed toward the stars since childhood, he became the lead mastermind behind the trippy finale for "2001: A Space Odyssey," the eerie atmospherics of "Close Encounters of the Third Kind" and the very birth of the universe that opens "The Tree of Life."
A self-described "mad engineer," Douglas Trumbull, the special effects expert and director who left Hollywood in the 1980s to perfect his craft and pursue his technological passions here in the Berkshires, died Monday. He was 79.
His daughter, Amy Trumbull, confirmed her father's death on Facebook, saying he had a "two-year battle with cancer, a brain tumor and a stroke."
She said: "He was an absolute genius and a wizard, and his contributions to the film and special effects industry will live on for decades and beyond. … My sister Andromeda and I got to see him on Saturday and tell him that we love him, and we got to tell him to enjoy and embrace his journey into the Great Beyond."
Trumbull, who shared Oscar nominations for best visual effects for "Close Encounters," "Star Trek: The Motion Picture" and "Blade Runner," moved to the Berkshires in the 1980s, settling on a 50-acre estate in New Marlborough that he made into a home and a state-of the-art workspace, Trumbull Studios.
He shared with The Eagle in 1988 the reason for settling here.
"The kind of work I like to do is experimental, and it takes a lot of time," he said. "In Los Angeles, the entire business is geared for mass production, television shows, commercials, feature films. … I've been looking for an opportunity to slow down and have the chance to experiment inexpensively."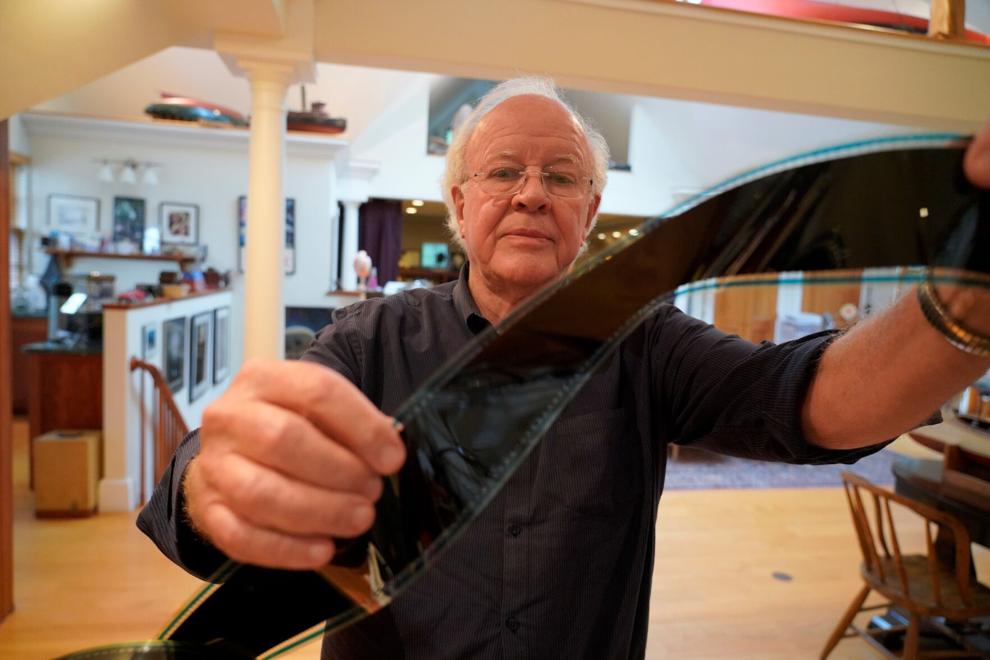 For a brief time, he ran Berkshire Motion Picture in the former Monument Mills complex in Housatonic, where he and a devoted team created Universal Studios' "Back to the Future: The Ride" simulator.
In addition to his work with legendary filmmakers such as Stanley Kubrick and Steven Spielberg, Trumbull was the go-to guy for CBS, in 1969, when it was preparing to provide live television coverage of the Apollo 11 moon landing. Those were the days before computer graphics.
He devised a newfangled and ingenious graphic display system — it was dubbed "HAL 10,000," in tribute to HAL 9000, the sentient computer system in "2001" — that included nine projectors capable of displaying, by remote control, any number of variations of diagrams and flight simulations.
"He was a giant in the industry, but he was such a generous soul to everybody who was lucky enough to get in his orbit," said Kelley Vickery, founder and artistic director of the Berkshire International Film Festival, for which Trumbull shared his time and talents. "He loved nothing more than taking people around his property and sharing his knowledge and love of film and what it is and what it could be. He was a big influence for our film festival, and we're very grateful."
"In truth, Doug is the reason we have such a highly developed community of film industry talent in the Berkshires," said Diane Pearlman, executive director of the Berkshire Film and Media Collaborative, for which Trumbull served as a board member. "Doug taught us to think outside of the box ... to always look to create new ways for films to connect with an audience — whether through higher frames rates, higher resolution filming or incredible visual effects. He pushed the envelope his entire career."
Trumbull, born April 8, 1942, in Los Angeles, quickly became enamored of rocketry, science fiction, and thoughts of space and of alien life. His mother was an artist. His father was a mechanical engineer for Lockheed Martin and had a brief stint working in Hollywood, including helping to make sure those malevolent monkeys in "The Wizard of Oz" flew their approved flight path.
When Trumbull was a boy, he veered toward fantasy, art and a flight path no one had traveled before.
"My mother died when I was 7, and I was a forlorn kid," Trumbull told The Eagle in an interview at his New Marlborough home in 2019. "I had a fantasy life emboldened by science fiction — the books of Robert Heinlein and movies such as 'Destination Moon.'"
After high school, with a portfolio stuffed with his own drawings of space stations and alien planets, he landed a job with NASA, providing illustrations for promotional films of its space program. That led to work on the film "To the Moon and Beyond," produced by Graphic Films Corp. Shown at the 1964-65 New York World's Fair, the film caught the eye of Kubrick and the science fiction writer Arthur C. Clark.
In 1966, Trumbull, at age 23, was off to England, working with Kubrick on "2001." The assignment included building miniature models. Then, for the famous Stargate sequence, Trumbull created a new mechanical process called "slit scan photography."
"I first just tried to make myself useful to him," he told The Eagle. By the end of production, Trumbull was a visual effects supervisor. The film took nearly three years of Trumbull's life and helped revolutionize filmmaking.
In the years to come, Spielberg, Ridley Scott and Terrence Malick would come calling. Trumbull also directed the dystopian sci-fi film "Silent Running" (starring Bruce Dern) and "Brainstorm" (starring Natalie Wood, in her last role).
In recent years, from his shooting stage, workshops and production offices in New Marlborough, he was "working on the future of cinema" and "the future of entertainment," he had told The Eagle. He developed a high-resolution, 120-frames-per-second 3D filmmaking technology called Magi, which uses a curved screen that he also developed.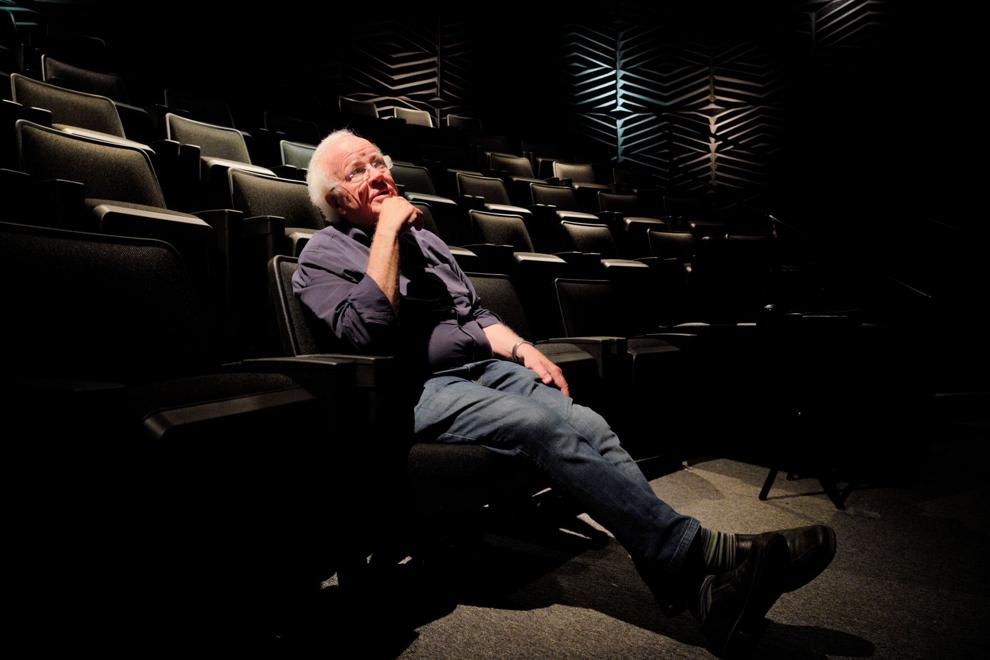 In 2012, he received the Gordon E. Sawyer Award, a special technical Oscar for his contributions to the industry. Indeed, Trumbull invented and patented dozens of film tools and techniques, from motion-control photography to miniature compositing.
With regard to intelligent life beyond Earth, Trumbull told The Eagle he considered himself among the "serious and committed believers." He was friends with the French "ufologist" and astronomer Jacques Vallee, who served as inspiration for Francois Truffaut's character in Spielberg's "Close Encounters."
Though much of his life was spent on matters beyond this planet, Trumbull deeply was committed to the people and place where he called home. He told The Eagle in 2019, "I came to the Berkshires because it's home to a lot of creative people — writers, artists, musicians — as good as anything you'll find in LA."
In addition to his two daughters from a previous marriage, he is survived by his wife, Julia, her three children, and many grandchildren.
The family said in a statement that, "In Trumbull's memory and his love of the giant screen, we hope that you will support your local theaters."