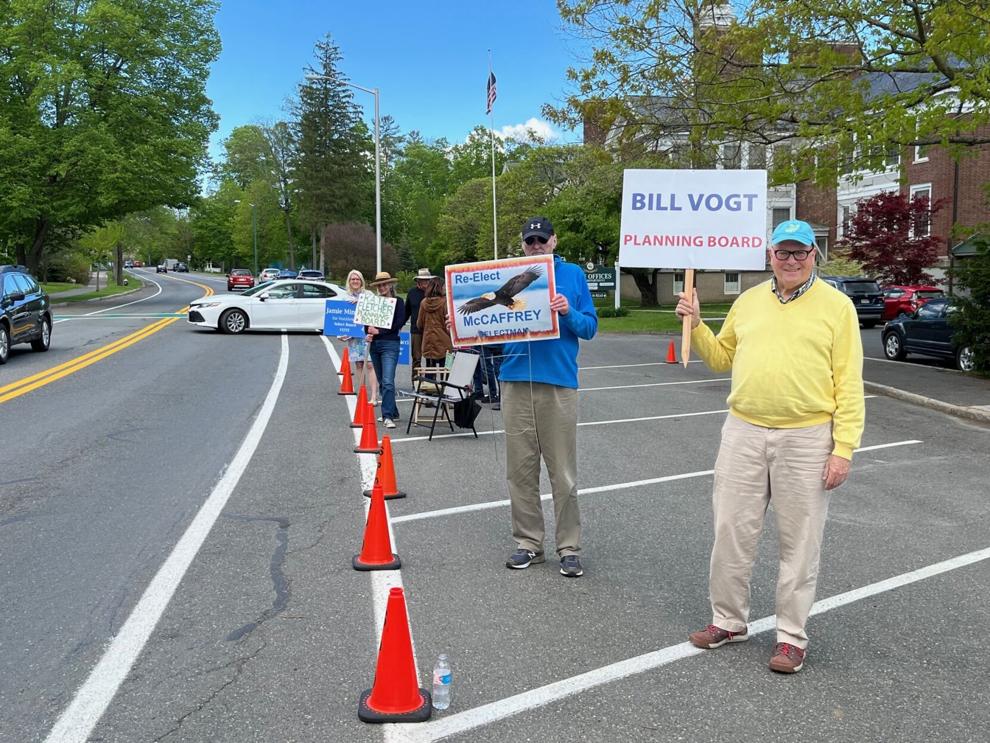 STOCKBRIDGE — It was a squeaker, but Select Board challenger Jamie Minacci won a narrow victory over incumbent Roxanne McCaffrey, according to unofficial results released Tuesday evening.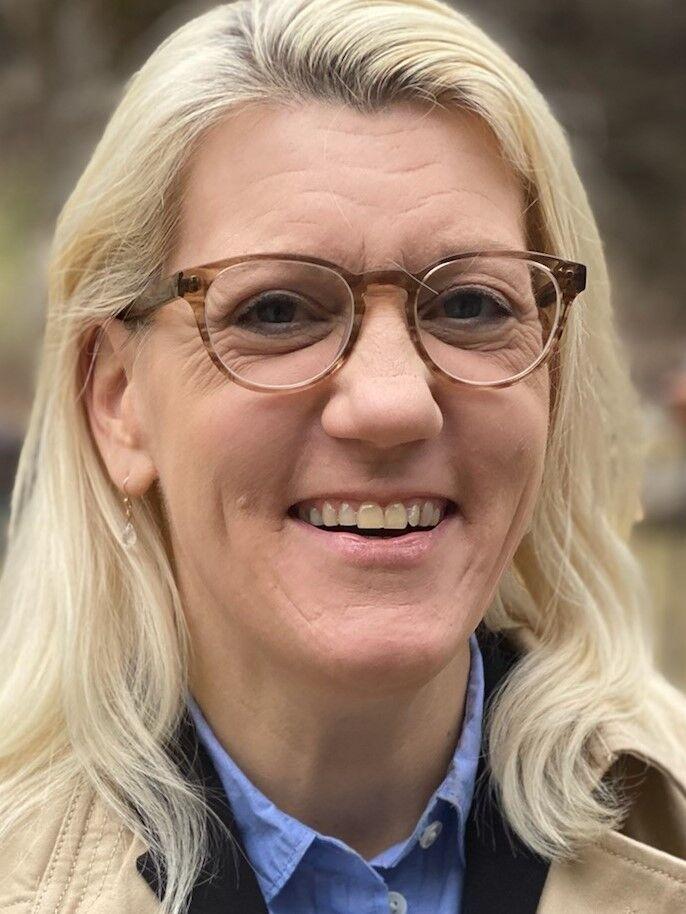 Preliminary totals showed 239 for Minacci and 232 for McCaffrey, according to Town Administrator Michael Canales, who released the results shortly after 8 p.m.
McCaffrey, offering congratulations to Minacci, told The Eagle that because the result was so close, she plans to file a petition on Thursday seeking a recount. "I'm doing that not only because it's appropriate with only a 7-vote margin but also to express appreciation to my supporters," she explained.
In the three-way contest for two Planning Board seats, veteran member Kate Fletcher was reelected to another five-year term with 297 votes, while newcomer Elisabeth "Lis" Wheeler won with the same total of 297.
Incumbent William Vogt, the current board chair, lost his bid for reelection, with 228 votes.
Turnout of 472 at the polls represented close to 29 percent of the town's 1,645 registered voters.
The results represented a victory for the Democratic Town Committee, whose members had endorsed Minacci, Fletcher and Wheeler.
In a pre-election statement to The Eagle, Minacci stated that, if elected, she would "strive to restore openness, inclusion and transparency in the town government's decision making. I will be present in town, I will answer questions, and I will treat everyone fairly and with respect. As an elected official, I am to serve and speak for the town, not myself. My overarching objective is bring a renewed sense of calmness, community and preservation to our town of Stockbridge."
Fletcher described her top priority as promoting "an orderly and systematic approach characterized by transparency and inclusiveness. The Stockbridge we love today is the result of care, imaginative thinking and informed planning that has guided us in maintaining beautiful open spaces, a strong sense of community, a friendly ambiance and significant cultural, historic and natural features. My commitment is to forward-thinking planning that will further strengthen this legacy."
Wheeler promised "to preserve the traditions and history of Stockbridge. It's so important to look toward its future health environmentally, economically and to find ways to include a more diverse population. I will work hard to ensure we keep the character of Stockbridge intact in order to attract the tourism we rely on and the citizens we need to keep our businesses flourishing. Times are changing and it is vital we work together as a board to diligently use our zoning bylaws as written and revisit the few that need updating to keep the true essence of Stockbridge alive while planning for our town's future."
Reelected without opposition were Terri Iemolini as town clerk; Dr. John Loiodice to the Board of Health; Doug Goudey to the Board of Assessors; Nicole Fairfaux and Nick Fredsall to Parks & Recreation; and Peter Socha to the Sewer & Water Commission.