MONTEREY — A struggle for power in Monterey Town Hall has risen to new heights of acrimony as accusations swirl, people resign, complaints flow and the town seeks an investigator to sort through a hot mess.
This weekend, the battle continues. A citizens petition placed an election recall bylaw before Saturday's special Town Meeting. The move is considered a way for some residents to remove a particular official from his elected seat. The town's attorney warns that the bylaw would be illegal without a motion at the session to make it a special act of the General Court.
Voters also will be asked Saturday whether to pay $10,000 for an investigator to sift through a heap of complaints, most of them filed by town leaders against each other. These include allegations of ongoing intimidation and harassment of Town Clerk Terry Walker by Town Administrator Melissa Noe and her allies. On Thursday, the Select Board was to meet in executive session to decide on an investigation's scope and timeline.
Officials describe a town government on the brink.
Passions often run high, but never like this.
"It's never been as mean and retaliative," said Select Board Chairman Steven Weisz. "It just seems to be spinning out of control. I feel like the captain of the Titanic and I just noticed that the carpet is wet."
Board member John Weingold, the official some want to oust from office, blames the conflict on years of procedural lawlessness, lack of professionalism, intimidation, meddling and conflicts of interest within Town Hall.
Amid a slew of complaints filed with the Select Board, most focus on Noe, the town administrator.
Noe also is accused of tampering with names on the citizens' petition, which Noe and Weisz both deny. This complaint reached the Berkshire District Attorney's Office last month, after a state elections official said the allegation could result in criminal charges and recommended that the claim be investigated.
Noe started out as an administrative assistant in 2005 and was named administrator last year. She says opposition to promoting her to the higher-paying job is the basis for unfounded attacks against her. She says Weingold, who was elected in July 2020, created the "hostile environment" that has made her a target.
Weingold, for his part, says he has no agenda other than to bring change to Town Hall. He also points to past turbulence, like the fact that the former Select Board chair filed a complaint against Noe in 2019 for insubordination.
In April, Weingold filed a lawsuit in Berkshire Superior Court against former board Chair Donald Coburn, Noe, Weisz and others, in large part over the way Noe was hired as administrator, claiming that it was a backdoor deal with Weisz, Coburn and Noe hatching a plan against the will of voters and the advice of a consultant. Noe's salary went from $54,000 to $75,000 for the new full-time job. The suit was dismissed because it was not served within 90 days, as the law requires.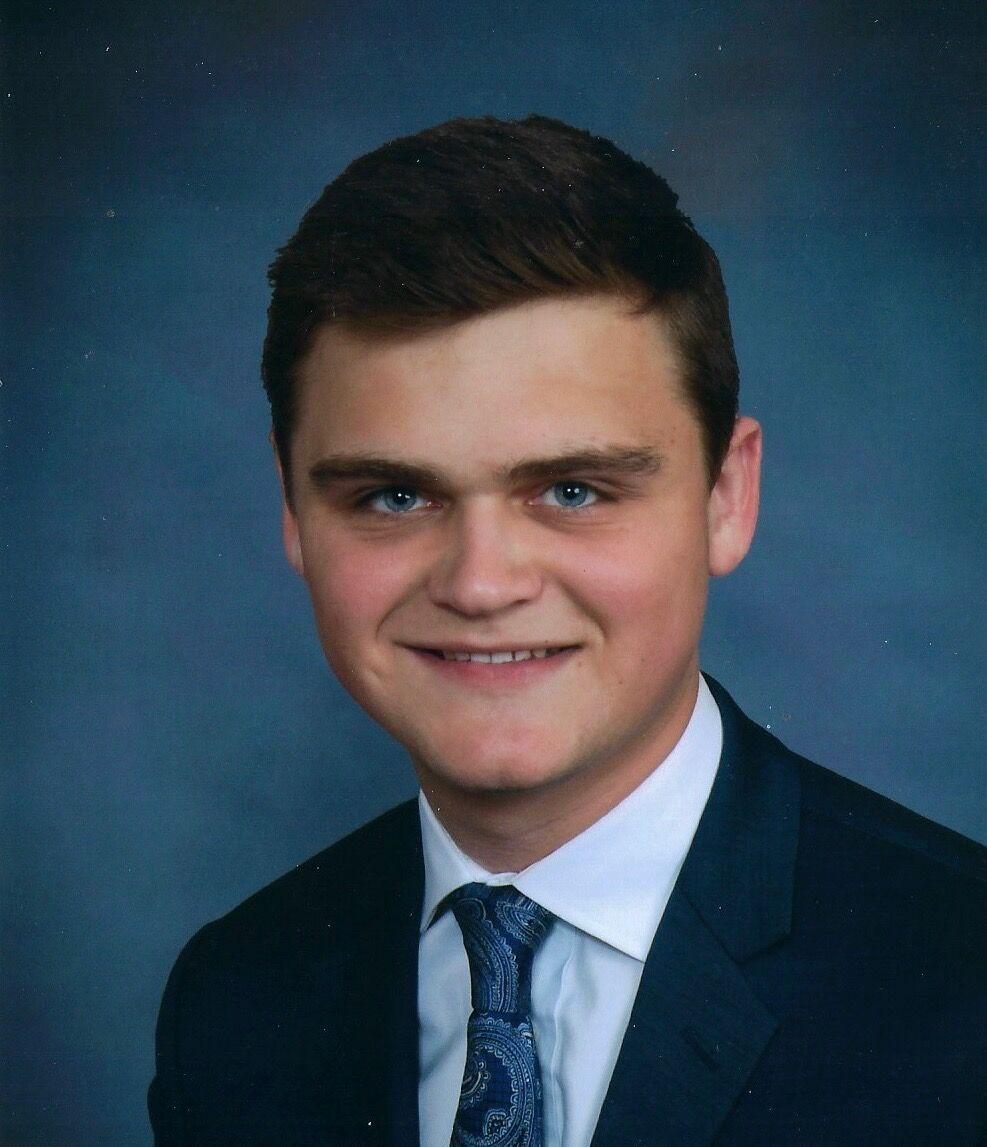 Select Board member Justin Makuc declined to comment for this story, citing ongoing personnel matters. Walker said she could not comment because of the open investigation. This story is based on a review of emails written by town and state officials, written complaints and other documents and interviews with Noe, Weisz, Weingold and Highway Superintendent and Fire Chief Shawn Tryon.
Flashpoint
Things got particularly bad July 21.
Walker, who in May resigned from her work as the town's lead grant writer for five years, says Noe threatened and berated her at Town Hall that night, after a Select Board meeting. Tryon, she said, intimidated her with verbal abuse.
Makuc, who was meeting with both at the time, apologized to Walker, saying "I'm sorry, sorry, sorry this is happening."
In her complaints, Walker describes a generally hostile atmosphere that exploded that night after she overheard Noe, Tryon and Makuc talking about her. The July incident so shook Walker that she filed a police report with Monterey Police Sgt. Brian Fahey. Chief Gareth Backhaus later wrote his own report, saying the incident did not rise to a crime.
Makuc told Fahey that evening that he, Noe and Tryon were discussing Walker's job performance when Walker overheard and asked them to stop talking about her while she was in the building. This led to a clash that Walker said felt threatening to her. In several emails to various people, Walker says she continues to "fear for her safety," especially after her 2020 Volkswagen Jetta was vandalized in the Town Hall parking lot Oct. 18.
The Select Board on Oct. 4 voted 2-1, with Weisz against, to put Noe on paid administrative leave during the investigation, then turned the decision around, 2-1, two days later, after outcry from dozens of residents who packed the meeting in support of Noe.
Makuc had flipped his vote. A letter from Noe's attorney demanding reinstatement had arrived Oct. 6. Coburn, the former board member, tried to persuade Makuc to reinstate her, according to an email.
The Oct. 6 meeting is the subject of a new Open Meeting Law complaint against Weisz by Weingold, who says the board chair violated the law intentionally as a way to assist Noe.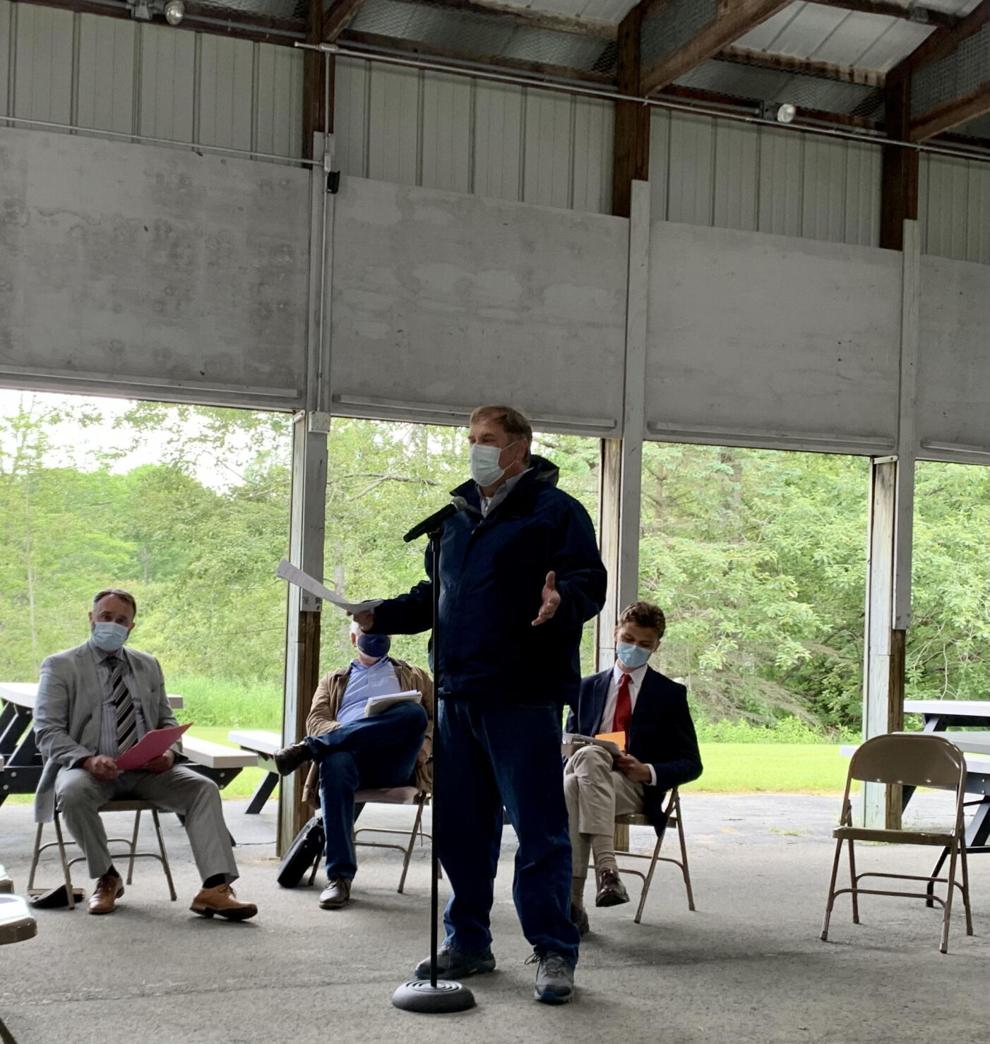 Weisz denies this, saying that the reason he did not place this item on the agenda is that he received the attorney's letter one minute before he opened the session. He also denies that he had any role in packing the meeting with Noe's supporters.
Mounting pressure
An email chain leading up to the July 21 incident between Noe and Walker and copied to Select Board members indicates a growing power struggle related to changes Noe wanted at Town Hall, an insulting comment by Noe and Noe's takeover of a $1 million road grant proposal in May that Walker had in progress, according to the documents.
The state rejected the grant, and Walker, who says she has won more than $1 million in grants for the town, says Noe undermined her ability to finish it. This prompted Walker to resign from the grant work. Noe's new duties as administrator include all grant-writing except environmental grants, Weisz explained.
Noe and Weisz say the transition around grant writing could have been handled more gracefully to avoid "hurt feelings."
"The [Select] Board could have done a better job of communicating with everybody what was expected so that it wouldn't have come to this," Noe said.
Noe also said that Walker was ready to drop her complaints against her, as Weisz said he tried to mediate. But, Walker then felt intimidated and filed a complaint against him.
"I cannot enter the Town Hall without fear of being harassed, intimidated, yelled at and bullied," Walker wrote.
Tryon also denies the way he was characterized in Walker's complaint, and said it was fair to say that the incident was a buildup from ongoing strife at Town Hall.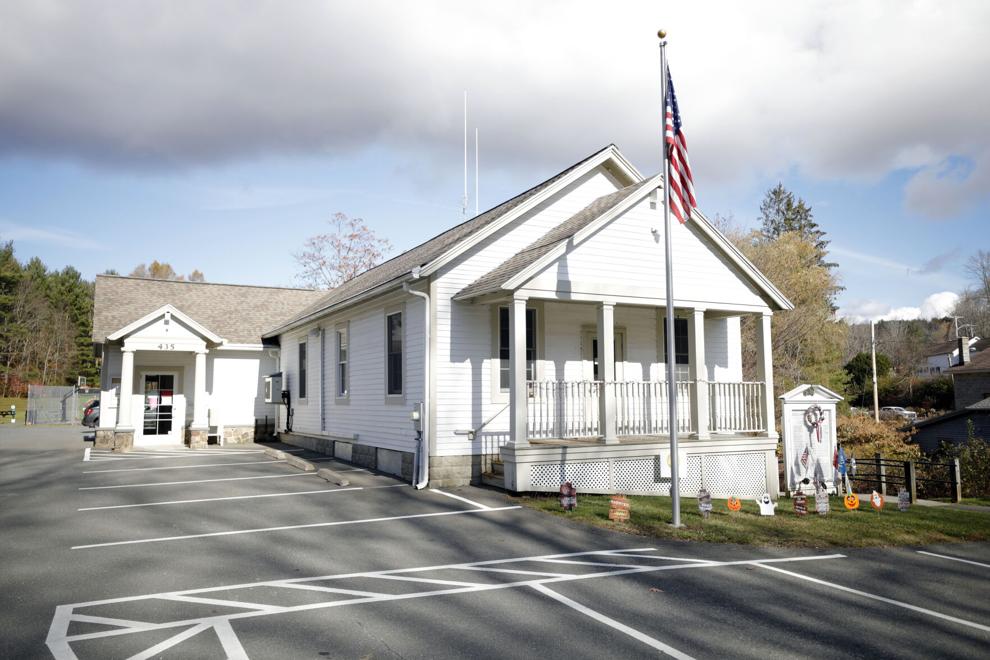 "I didn't do anything wrong," said Tryon, who also is the town's Fire Chief. He said he tendered his resignation as highway director last month, effective Nov. 12, but not because of the complaint against him.
"I resigned because of the politics of the Select Board," he said. "They weren't dealing with problems."
He, too, blames Weingold, who he says "throws gas on every fire," and says new member Makuc is being swayed against Noe, and that they single her out for scrutiny.
"This is an orchestrated attack [on Noe], and there are a lot of people who are being taken out as collateral damage," Tryon said, adding that he has worked well with Noe during his seven years as highway chief.
'Grave concern'
"What's going on here is very much akin to the Salem witch trials," Coburn said, referring to what he thinks is persecution of Noe. He, too, pointed the finger at Weingold, and said he has tried to "help Justin [Makuc] understand this."
Weisz says this crisis is a distraction and money drain that will hurt the town. Makuc believes that an investigation is crucial, according to his complaints, which accuse Noe of using her position to "involve herself in the investigation of her own misconduct."
His claims include that she delayed the posting of an agenda, and has not recused herself of taking board minutes for discussions related to the accusations. He said he has witnessed a pattern by Noe that "causes me grave concern."
"If he feels there's a conflict of interest, then he should report it to the [state] Ethics Commission," Noe said, adding that Makuc and Weingold are preventing her from doing certain aspects of her job. Noe blames Weingold.
"He's been on a crusade to get rid of me," she said, noting that he often leaves meetings early, and hasn't "worked side by side" with her at Town Hall.
Weingold, a lawyer, says it's the opposite — that Noe and others want to get rid of him for insisting on lawful and ethical practice. He admits to leaving meetings out of frustration.
"I can't handle the illegality," he said. He has filed two other Open Meeting Law complaints this year with the state, and the state agreed that two board members improperly deliberated about an issue by email. He cites meddling by Coburn and other residents and alleged malfeasance by Noe.
Noe and others blame the current storm on Weingold's arrival on the board last year. But, tussles with Noe, who also is the town's public records access officer, date to at least 2007. Four previous town clerks said in 2016 that Noe prompted their resignations, and wrote about it in The Monterey News that year.
The town has had six town clerks since 2009. The Select Board, after approval by voters in 2017, changed the town clerk position from elected to appointed. This would place supervision of the town clerk under the board and Noe.
Noe denies that she is responsible for the clerks leaving.
Saturday's special Town Meeting starts at 1 p.m. in the Monterey Pavilion.