MOUNT WASHINGTON — A New York couple, wearing matching white shirts that memorialize their son, took a left off East Street here, in a town unfamiliar to them. Their transmission downshifted for the long, steep journey up a rough dirt road that leads to an idyllic, 1,000-acre summer camp that their son would have flipped out over.
Their son, Scott Beigel, was 35 years old in 2018, when a gunman entered a high school in Parkland, Fla., and began shooting.
With the alarms going off, with screams echoing up the stairwell from the floors below, Beigel quickly ushered more than 30 students to safety in his classroom where he taught geography. When the 19-year-old gunman, a former student, emerged on the third floor, he spied an easy target.
From 5 feet away, he fired six rounds from a semiautomatic rifle into the body of Scott J. Beigel. A beloved son, a cross-country coach, a brother, a grandson, a boyfriend, Beigel crumbled at his classroom doorway.
He was one of 17 people killed inside Marjory Stoneman Douglas High School that day, Valentine's Day.
"I have no problem talking about it," said his mother, Linda Beigel-Schulman, while sitting on a wooden bench at Camp Hi-Rock here in Mount Washington. "I love to talk about my son."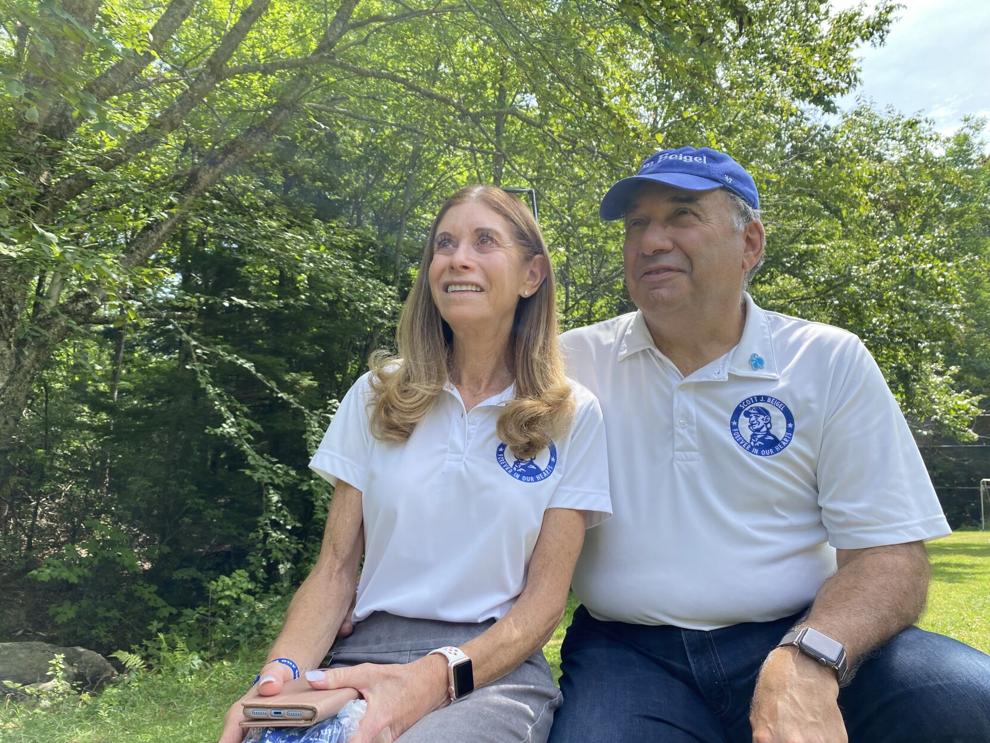 A boy who loved camp
Scott was 7 years old when his mother first put him on a bus and sent him to sleep-away camp.
The betting odds among family members were that the shy, scrawny boy wouldn't get on the bus. Yet, he did. The door shut behind him, and he was swept off from his home on Long Island in New York to the woods of Pennsylvania, where he was transformed.
Beginning with that first summer, a puny kid in a lower bunk, Scott would spend every summer for the rest of his short life going to summer camp, as a camper and then a counselor.
Within days of Scott's killing, his mother, Linda, had reached a conclusion. She would refuse to spend the rest of her life irreversibly shaken with sorrow and bitterness. Instead, she would endeavor to honor her son by fostering a thing dear to him: helping underprivileged children to have the same experience he had as a child.
With a clear goal and no clear way how to achieve it, Linda and her husband, Michael Schulman, founded the Scott J. Beigel Memorial Fund to give the gift of sleep-away camp to children who couldn't otherwise afford it, particularly those who live in neighborhoods affected by gun violence.
To the couple's great relief, they were introduced to the Astoria, N.Y.-based group SCOPE [Summer Camp Opportunities Promote Education], which has engaged in the very same mission now for 30 years.
The fund raised $92,000 in 2019, which paid for 54 children to attend three camps in upstate New York. In 2020, with camps closed because of the coronavirus pandemic, the fund gave $25,000 to support a virtual camp program.
For this year, through appeals and events in New York and Florida, Scott's parents raised $217,600, enough to send 165 kids to camp. Three of the camps are in New York. Two are in New Jersey. And the sixth is this one, Camp Hi-Rock.
On Aug. 16, Linda and Michael paid a visit to the campers and staff here.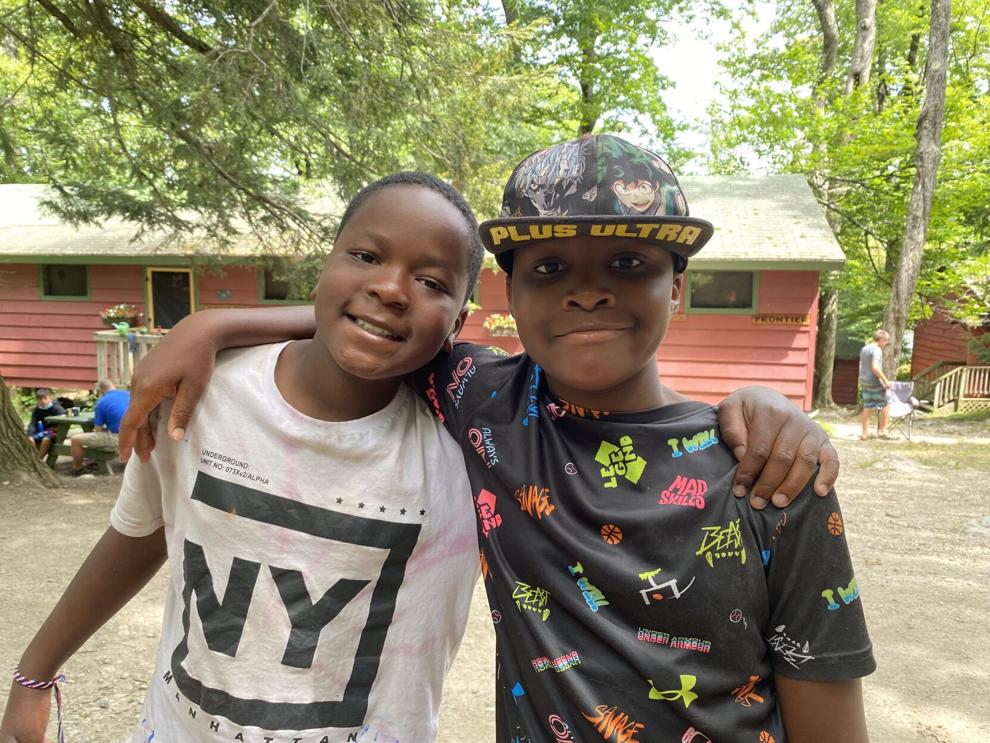 They met Jonah Thomas, 11, of Stratford, Conn., a town on Long Island Sound that struggles with poverty and crime. At Camp Hi-Rock this summer for a four-week stretch, he slept in the woods and tasted s'mores, both for the very first time.
"They taste so good," he said. "When I get home, I'm going to show my sister. ... We can make them."
They met Julien Beliard, also 11, from Stamford, Conn., who has a newfound love: paddleboarding.
"This camp is: Anything you put your mind on to do, you do," he said. "Summer here is the best."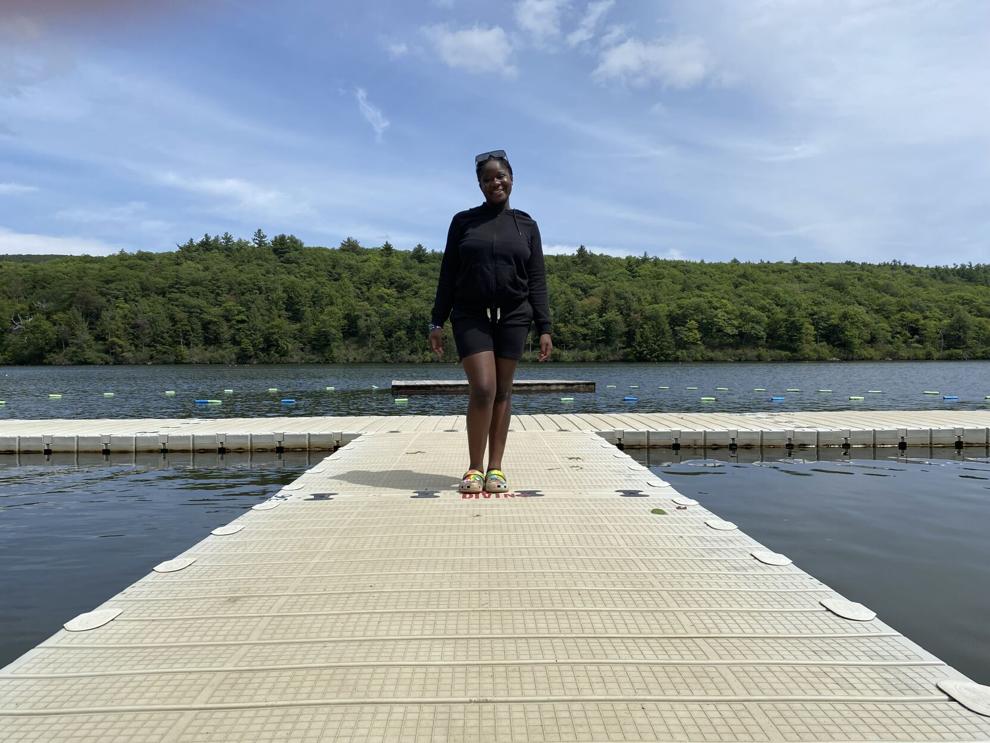 They met Julien's sister, Adrianna, 15, who has grown to love paddleboarding, Zumba, and arts and crafts.
"They have so many things to do here that I can't do back home," she said, "and I've made so many friends here, and they teach you to express yourself and to be myself more. They just make us feel special."
Jessica Speer-Holmes, the executive director of Camp Hi-Rock, part of the YMCA, said about 30 percent of the 200 campers here this summer come through scholarships such as those paid for by the Scott J. Beigel Memorial Fund.
Molly Gallagher, SCOPES' executive director, said that for many campers, it's the first time they are exposed to people of other races and other backgrounds. All the kids who gather at Camp Hi-Rock from throughout the region "learn that people who may be different from them are not the enemy," Gallagher said. "They come here, and they all just get to be kids together."
Linda and Michael were all smiles as they toured the camp.
After lunch, Adrianna was off to take a creative writing class.
"Let's try something new," she said, before running off.
For the Schulmans, for SCOPE, the crucial point is that summer camp not merely be a one-time experience. Rather, camp should be something children wish to return to each year.
"There's nothing not to love," Linda said. "You get to leave home. Some of these kids have never learned to swim until now. This is the first time they ever actually see a real horse. They get to come to a place where the stress is gone. They don't have to act tough. They don't have to join a gang.
"They come and they learn there's another way," she said. "They learn kindness. They learn about caring — for themselves and for others — and how to be trustworthy. They learn that there's a whole amazing world out there. And the thing is, they take it home with them. They take all this home with them. It changes everything."
Camp changed Scott.
She knew it would.
Letters home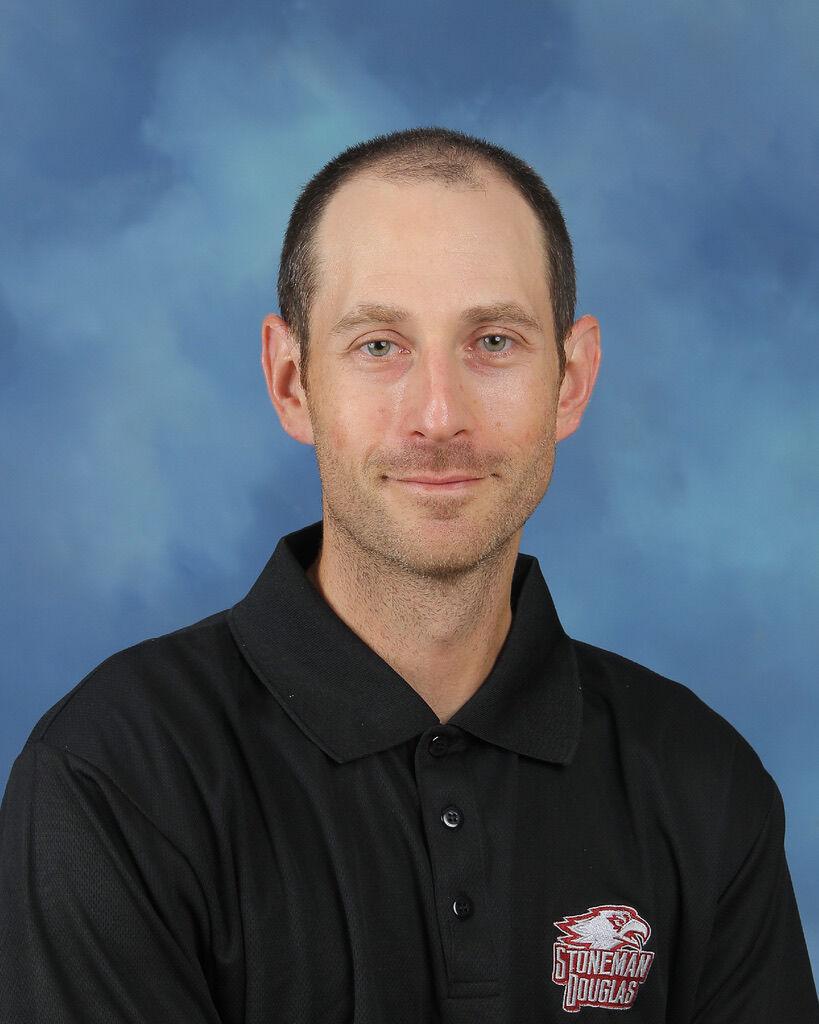 One of the biggest challenges to getting him on the bus that summer when he was 7 years old was the requirement from the camp that all children write a letter home once a week. Scott didn't want to have to write letters home. So, Linda developed a creative workaround.
She self-addressed eight stamped envelopes for the eight weeks he would be away. She provided him with eight sheets of paper, one for each week. Each sheet of paper had the same list of questions to be answered. Such as: THE FOOD IS … THE KIDS ARE …
All he had to do was fill in the bubbles, GOOD or BAD or HORRIBLE. Et cetera.
And so he did. He dutifully would fill in the bubbles, fold each sheet into thirds, stick it into the envelope and seal the envelop closed. Done.
Scott returned home from camp changed: confident and outgoing. Each year, he would return home to Dix Hills on Long Island, a little more thoughtful for others, a little more attentive to his responsibilities. He took care to form friendships with the quiet ones in school, the ones who ate alone in the cafeteria.
He eventually chose to become a schoolteacher for the very reason that he could have summers off to continue as a camp counselor back in Pennsylvania.
The son who dreaded the thought of having to write home became a young man who would check in with his mother nearly every day.
Early in 2018, she found a stack of those original letters he had sent home from camp. She gave them to Scott, just for a laugh. He loved them.
The day before Valentine's Day, she received mail from him. He had sent her one of the original camp letters, only this time he had added handwritten responses, such as "Camp is great" and "The food is edible" and "I love not being home being made fun of by my sister."
And he signed it, "Love, Scott."
The following day, by 2 p.m., Linda hadn't heard from Scott. She knew something was wrong.
She and her husband, Michael, work in same law office. But, on Valentine's Day, Michael was home because he wasn't feeling well. When he learned that there had been a school shooting in Parkland, he called Linda and asked her to come home.
Driving home, she heard on the radio that one of the victims was a geography teacher.
At Scott's funeral Feb. 18, 2018, at Temple Beth El in Boca Raton, Fla., Linda arrived with the bright blue lunchbox she had given Scott when she first sent him off to camp. She was the last to speak to the full house — the gathering of family, including Scott's sister, Melissa; Scott's friends and colleagues, including former campers and camp counselors; and to many of those 31 students whose lives he saved in Room 1256 at Marjory Stoneman Douglas High School.
Linda told the gathering of mourners that when she learned about Scott's death, she texted him anyway. She wrote how amazing he was, and that "everyone you have touched will never be the same." She ended the text with, "Please let me know where you are. Mom."
Walking through Camp Hi-Rock, greeting happy campers, Linda said she knows where her son is.
"He's here."