LEE — Nick Woodard stands in the gym at Lee Elementary School with both ends of a jump-rope in his hands. Before he really shows off what he can do, he needs to know something first: How much energy is in the room right now?
"If you answer my question right, I'm going to keep jumping," Woodard said. "If you answer it wrong, I'm going to go home. I don't want to go home yet. Here's the question — are you ready for a show?"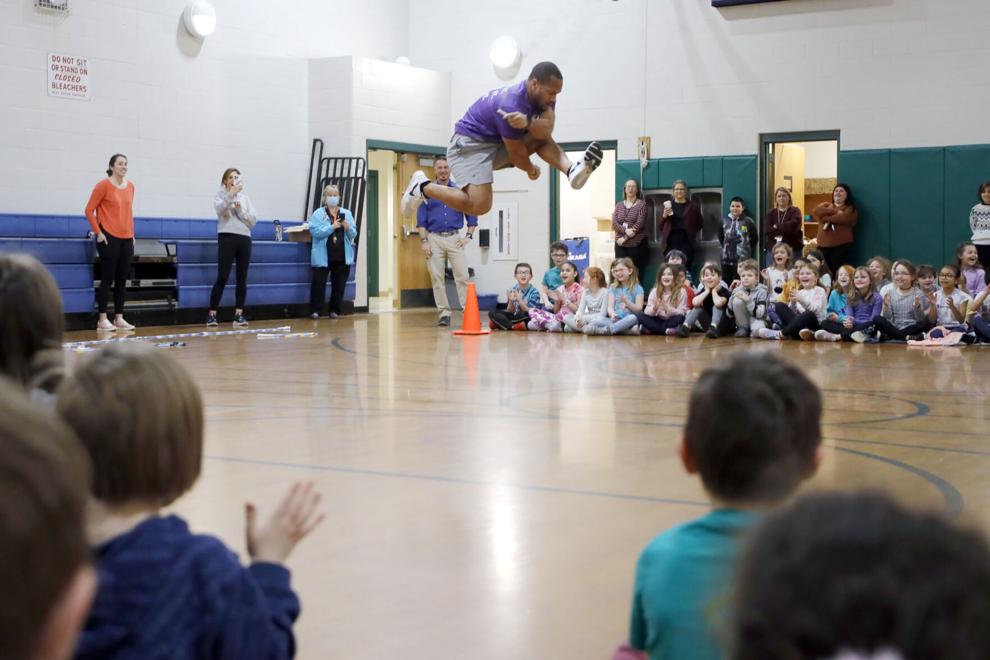 As rapturous applause erupts among the students seated in the gym, Woodard launches into it. In a gymnastic display, he captivates his audience with criss-cross jumps, triple-unders (where the rope passes under the jumper three times before they land) and does backflips and coordinated dances along with the routine.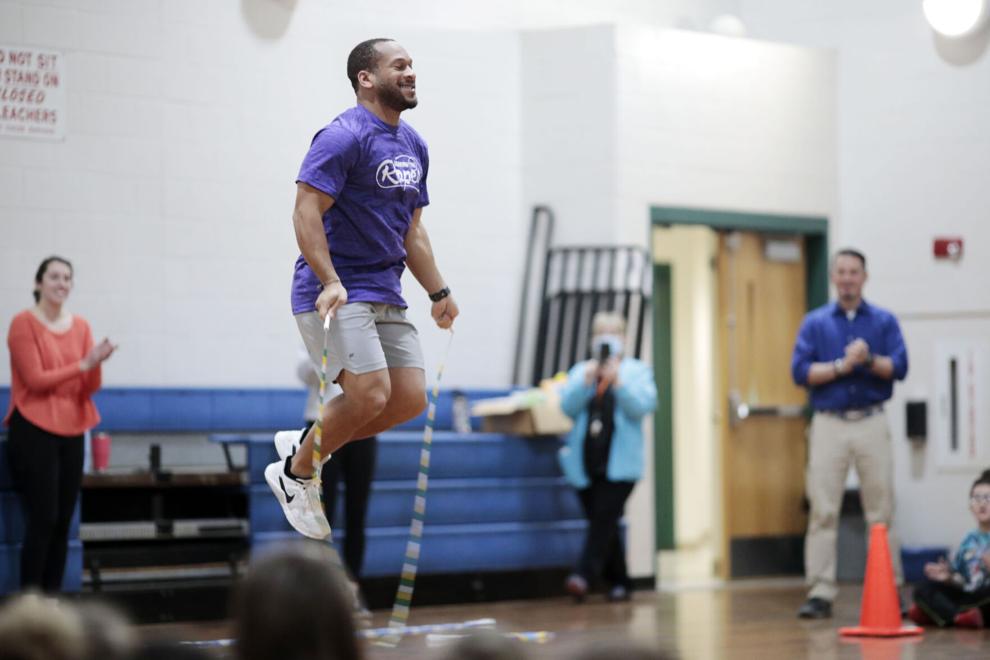 While Woodard showcases the flourishes that made him a 14-time world champion jump-roper, a cacophony of oohs and ahhs arise from the crowd, comprised of kids from kindergarten to fifth grade.
The astonishment turns into outright cheering soon after. Soon, they'll be cheering that loudly for their classmates, too.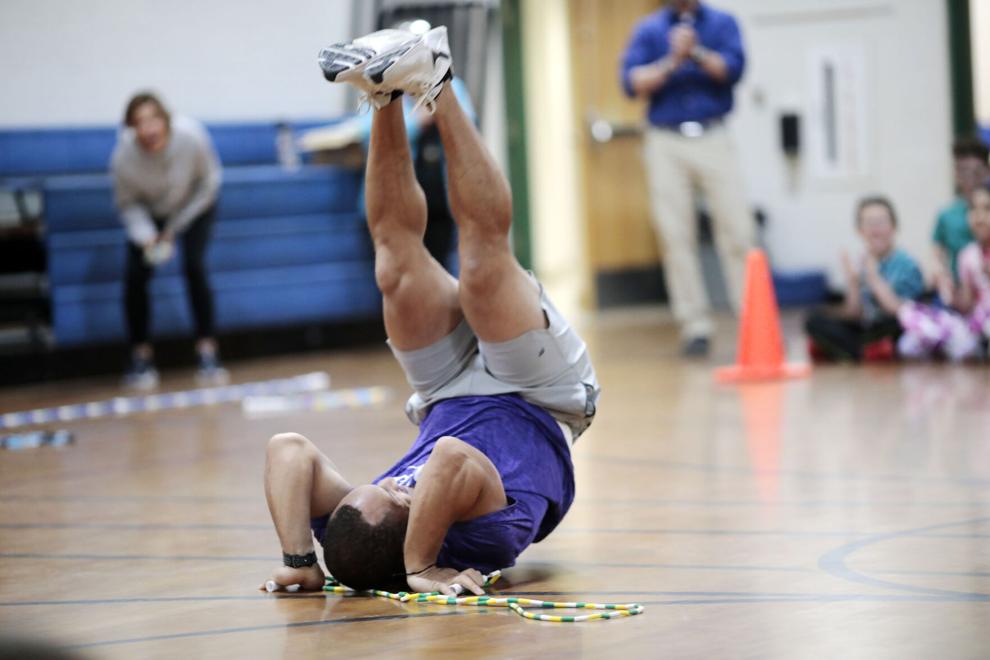 Woodard was at the school Thursday morning as part of his organization, Learnin' The Ropes, which teaches kids across the country the value of hard work and teamwork through jump-roping. He uses his own story — specifically, his 29 years jump-roping — as an example of how dedication pays off.
"All of you are getting to the age where you're going to love something," Woodard said during the performance. "It can be a sport, it can be cooking, it can be dance, it can be cheer. Whatever it is, if you learn a lot about it, make a few mistakes every once in a while, ask some questions and keep that going, you never know where you could end up."
Woodard got the students involved several times throughout the performance, bringing up four at a time for various activities. At one point, he had four children grouped together skipping the same rope in unison, requiring them to work together. He used that to hammer home teamwork.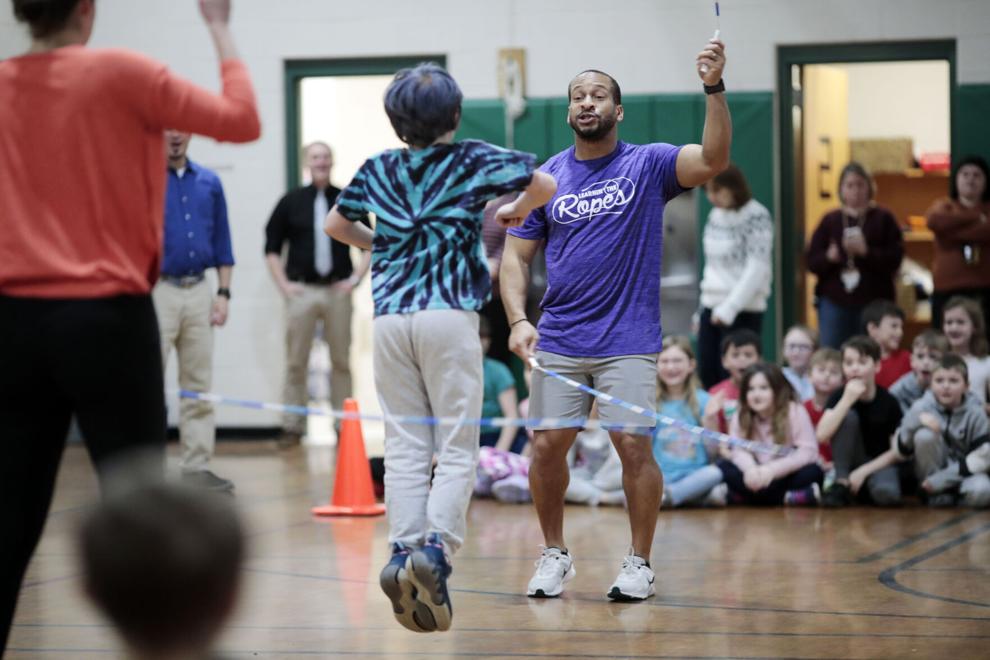 Throughout, he gave the students tips on how to work together effectively; among them, getting to know the partner they were paired with on a personal level and making friends with the people alongside you.
Woodard said that he tried to get a good mix of the "fan favorites" in the crowd and shy kids, maybe ones that wouldn't expect to get picked. He knows it can make their day, if he does the performance right.
"I make the point that they're instant celebrities right now," Woodard said. "They're up there, everybody saw them. It's just a really fun time for them."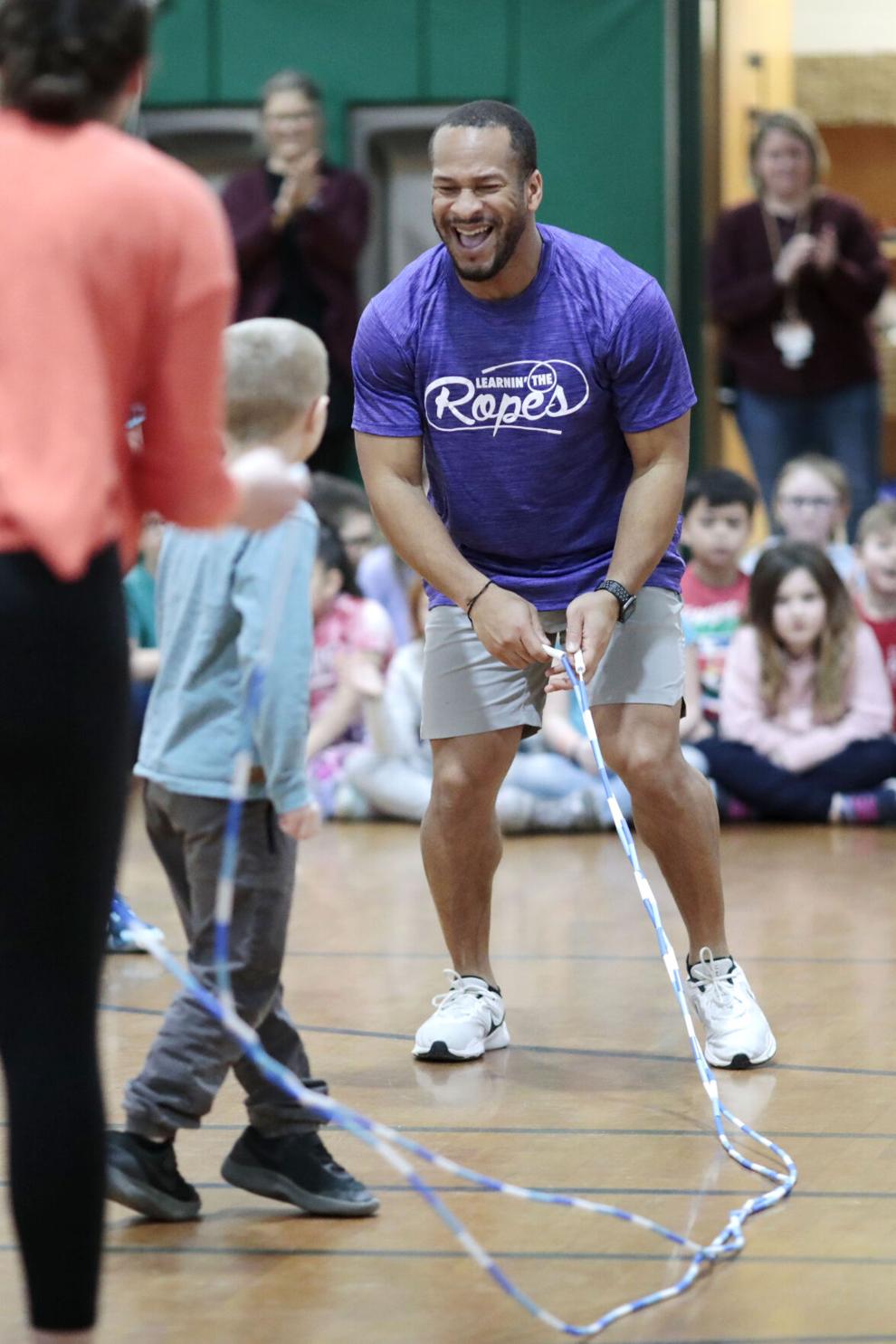 Jennie Hogencamp, a second grader who participated in the performance, said that it was fun and exciting. Her main takeaway was that if she wants to learn something, it'll take years of practice to do it. Hogencamp plans on tackling basketball next.
Woodard also opened up the floor for questions from the elementary audience. The first thing he was asked: How long did it take for you to learn how to do your backflip?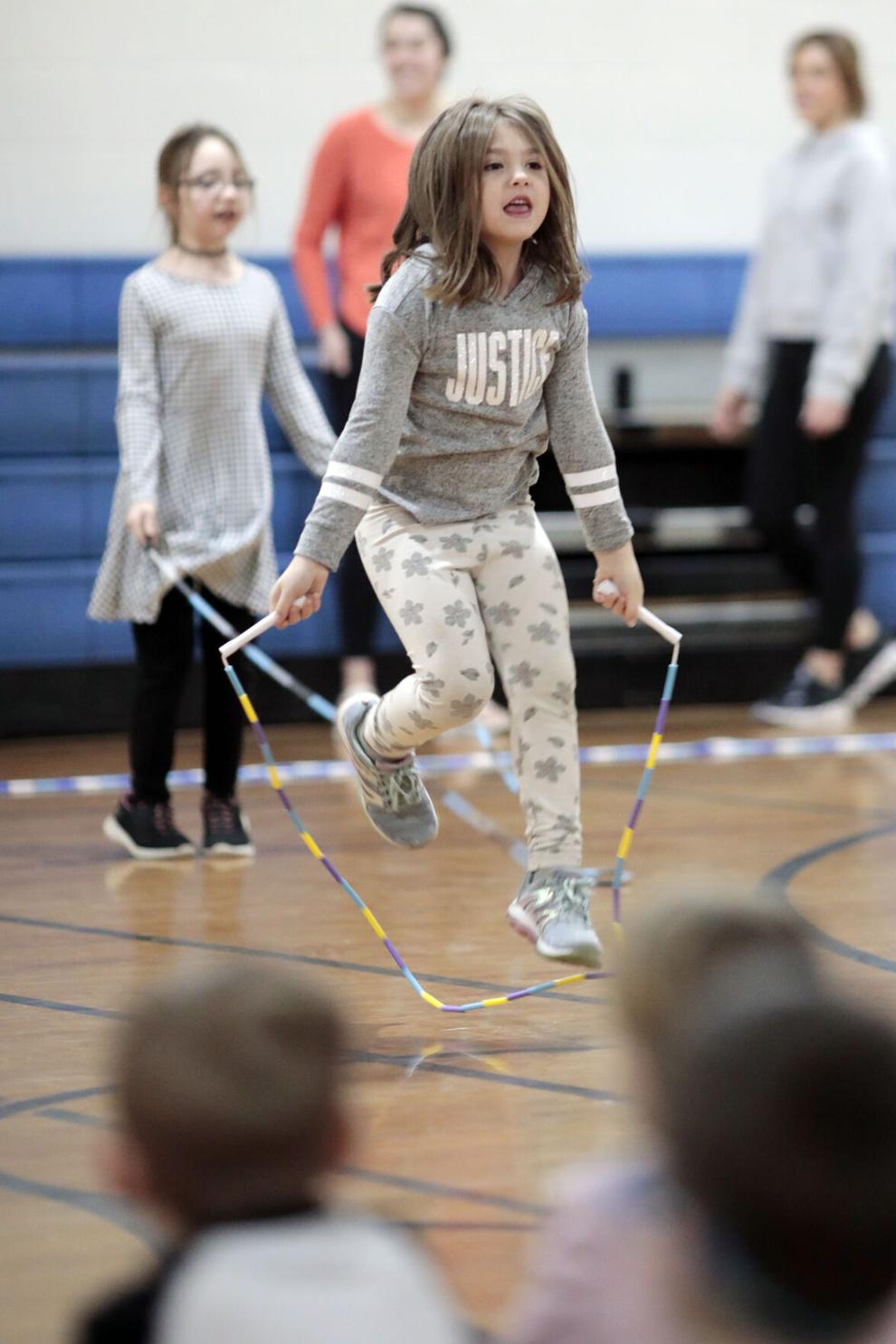 The event was organized by the school's physical education teachers, Jennifer Carlino and Julia Warner. Their expectations were high for Woodard — and he surpassed them, he said.
"What we love to find in speakers are people that are engaging with kids and also have a powerful message," Warner said. "We were blown away by the number of messages every time that he just did a little activity and got kids involved."