LEE — As in many other U.S. towns, the Lee public-safety agencies have outgrown their buildings, so town officials are investigating new construction to thwart the multiplying dangers of the crowded conditions.
The town's Fire Department and ambulance service are increasingly hampered by the outdated and inadequate buildings used to house emergency vehicles, personnel, as well as safety equipment, computer servers and training sessions.
"As our department continues to grow," Lee Fire Chief Ryan Brown said, "our buildings continue to be woefully too small."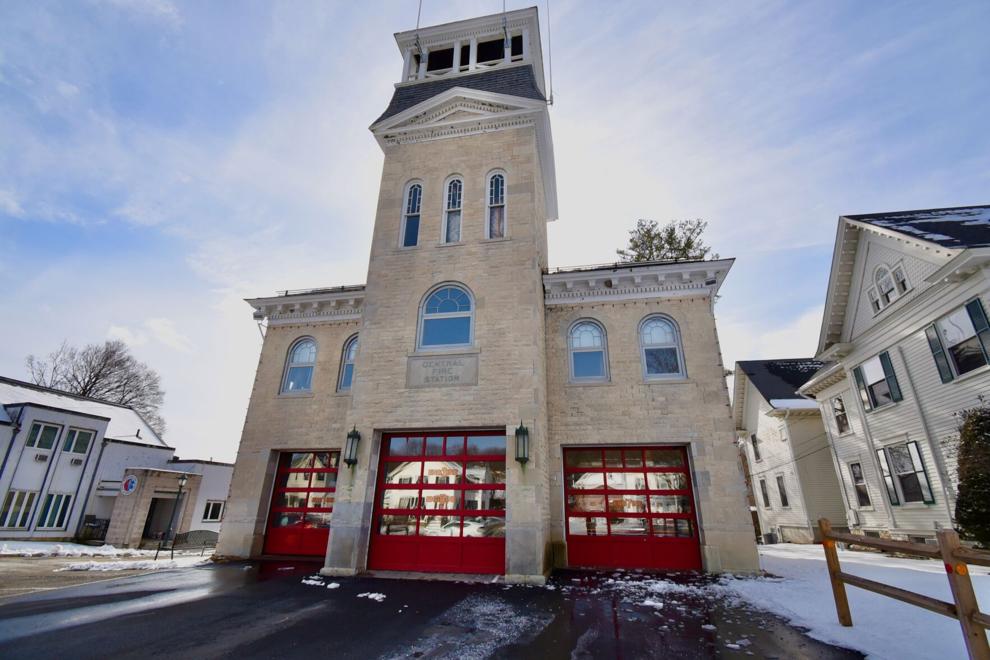 As a result, town officials are considering a proposal to build a new headquarters for the fire and ambulance operations, as well as the Police Department.
Armed with the feasibility study and needs assessment, Lee Town Administrator R. Christopher Brittain said an architectural firm is working on concept documents so the estimated cost can be calculated, although officials' rough estimates put the potential cost in the range of $25 million for a 30,000- to 40,000-square-foot building.
The Lee Central Fire Station on Main Street was built in 1912, back when firefighters drove horse-drawn vehicles to fires. Now, the bays are too narrow and too short to fit contemporary fire trucks. For decades, the town has had to alter truck designs to allow any new vehicles to fit. The same difficulty vexes the South Lee Fire Station, which was not designed as a fire station. (It doubles as a U.S. Post Office).
The Central Station bays are crowded, with each bay holding two trucks separated by inches from the other trucks and the bay doors, and just a few feet from the wall. Nevertheless, on each of the interior walls hang a myriad of firefighting equipment and the protective clothing and helmets firefighters wear in action. When responding to a call, the firefighters have to don their bulky gear, along with their colleagues, in the bays next to the fire trucks, at the same time they are prepping the trucks to leave the station.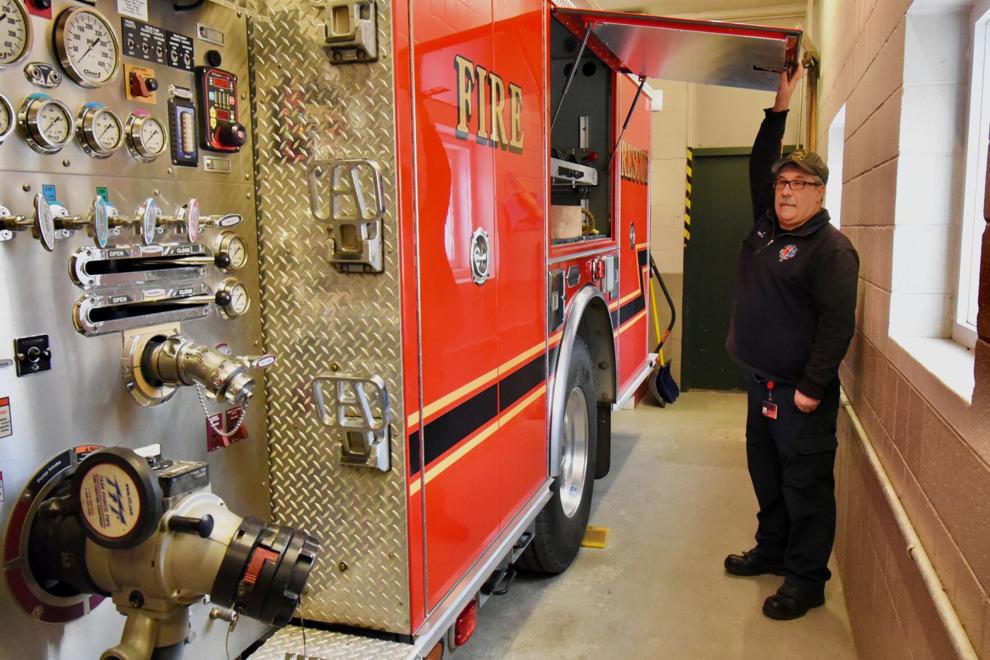 "There's no room to gear up," Brown said. "It's a safety issue."
The South Lee Fire Station, built in 1959, has the same problems.
The Ambulance Garage, next door to the Central Station, was built in 1996, but it was not designed with enough space to allow people who are working to move around, and it is being used for overflow storage from the other station, as well as storage for the firefighter/EMT operation. In the garage's bay, first responders also have to gear up next to the vehicles.
Further, water infiltration from a roof leak rotted supporting beams. The front of the building is now held up by recently installed stanchions.
With a new building, the older three will evaluated for alternate uses.
"None of the buildings were set up for the digital world," Brown said, adding that installing internet capability had to be improvised.
Then there is the safety threat faced by all firefighters working in older fire stations: cancer, the leading cause of death among firefighters.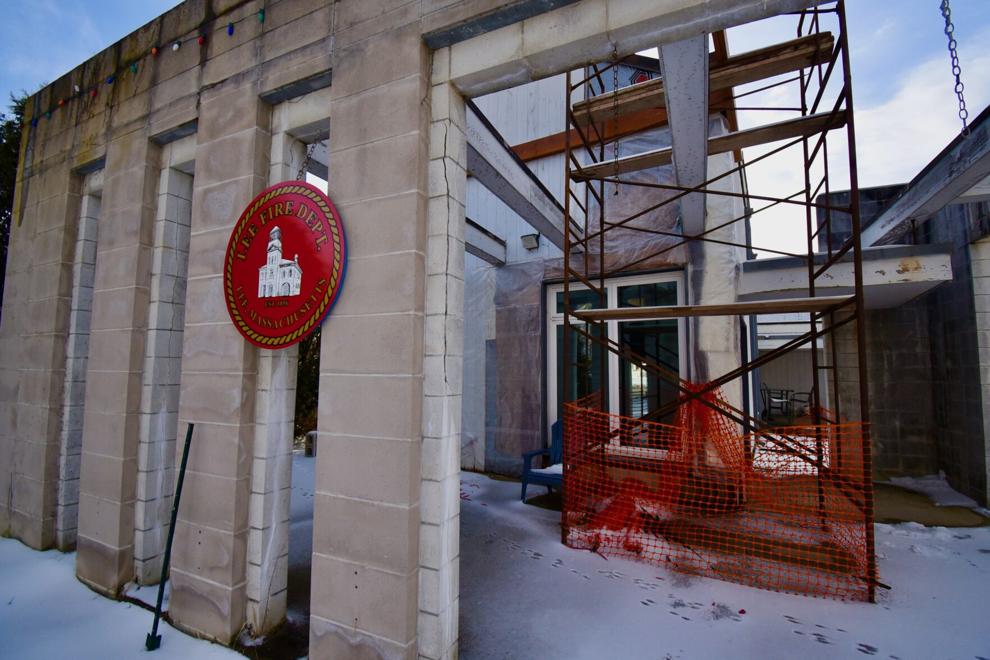 According to a 2022 report given to Williamstown last year by Bob Mitchell, of Mitchell Associates Architects, other safety risks include the carcinogenic smoke and air-borne particles typically emitted in a structure fire and a chemical exposure that infiltrates through firefighting gear. Without proper post-fire clean-ups, such threats could be carried home and expose family members.
The two current fire stations have no showers. The Ambulance Garage has only one for the full-time firefighter/EMTs. Also in the ambulance garage is a single washing machine to clean all the department's turnout gear.
"We do the best we can with what we've got," Brown said.
The proposed headquarters would provide sanitary space to get geared up, a separate space to shed the post-fire gear and clean it, and a shower to sanitize the firefighters before they don street clothes and head home.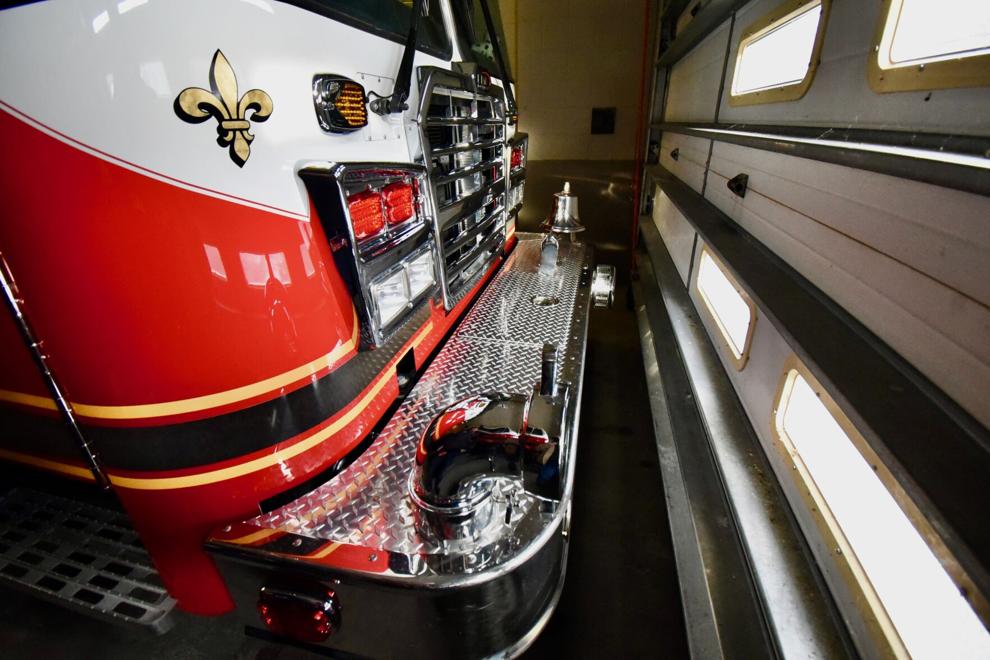 Mitchell notes that nationally, 55 percent of retired firefighters are diagnosed with cancer due to exposure to harmful materials.
The new structure should include administrative spaces, a meeting room, training spaces, vehicle bays, and plenty of storage, town officials have said. Lack of storage space leads to inefficient use of a building, and that could defeat the purpose of other spaces.
The new station also should include sleeping quarters for paid staff members who work in 24-hour shifts.
Brown said there are 10 full-time firefighters/EMTs, 4 part-time positions, and 37 on-call volunteer firefighters. In fiscal year 2021-2022, the Fire Department responded to 1,630 calls, police to 8,237 calls, and EMS to 1,329 calls.
At present, Brown said, "There's no room for growth. We've done things in the past to try to accommodate all our needs, but now there's not much else we can do."