LEE — Lee town officials are studying the feasibility of building a new home for public safety operations.
Like other towns, the main issue is the age and size of current structures.
In Memorial Hall, the police department outgrew its space years ago.
Meantime, the three buildings the fire department uses are old and have structural problems. The town must acquire custom-built fire trucks to fit them into vehicle bays.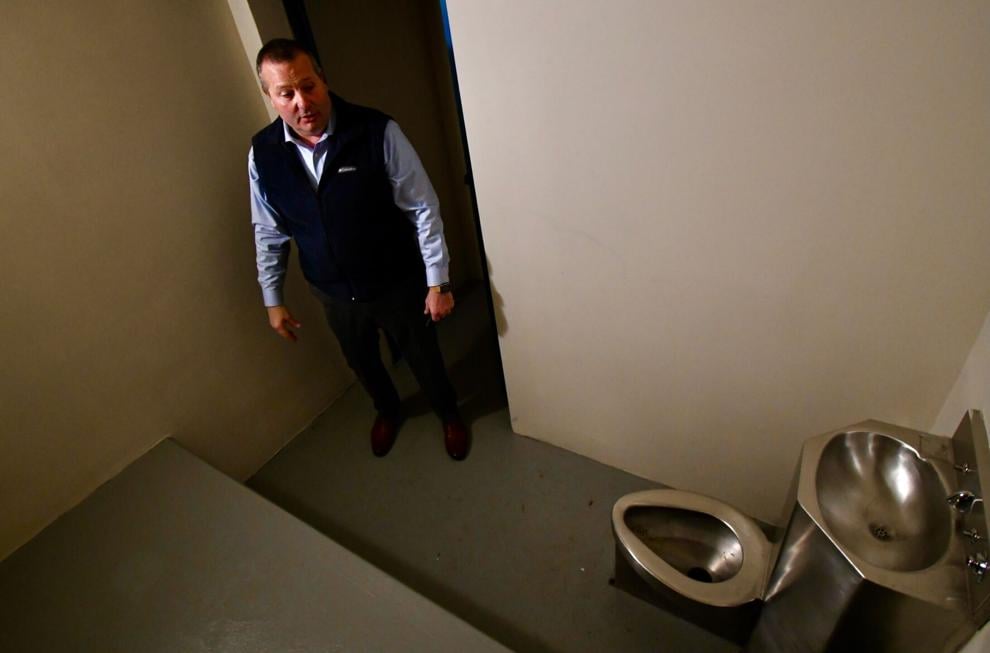 Those issues led the town to conduct a feasibility study and needs assessment. That study looked at what would be needed in a new public safety headquarters that could house police, fire and ambulance first responders.
Armed with the feasibility study and needs assessment, an architectural firm is working on documents so a cost can be calculated, said Administrator R. Christopher Brittain. Rough estimates put the cost in the range of $25 million for a 30,000- to 40,000-square-foot building.
The new facility would be built on five acres of town-owned property on Pleasant Street in front of the town's water treatment plant. The proposal would have to be passed at town meeting.
Police Chief Craig DeSantis said the department's home in Memorial Hall poses safety issues.
For example, when an arrest is made, police have to escort a prisoner through the public parking lot, in the main entrance of the building and through public areas. They then walk down a flight of stairs, through storage areas and into the basement booking area, then into decades-old holding cells in a damp, concrete corner of the basement.
"It's a logistically difficult location," DeSantis said. "You have to pass through two floors with a mix of civilians and employees. It's unsafe and unfair to everyone involved. And it is a liability issue from a safety perspective."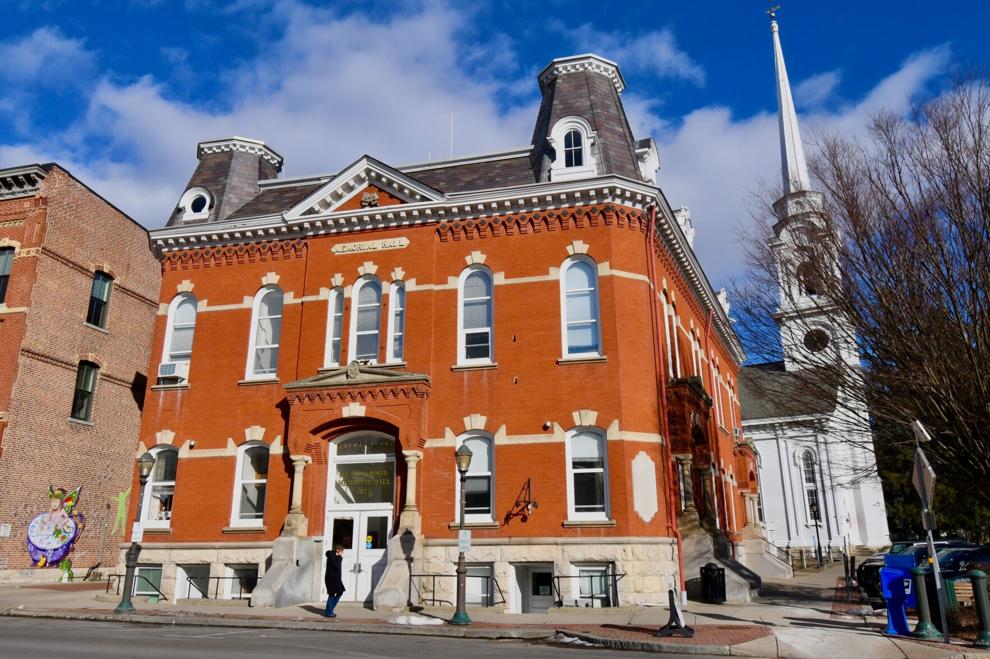 During a tour through the department, DeSantis pointed out problem areas, including the inadequate space allocated to evidence storage, drainage issues in the basement, overcrowded work spaces where officers fill out incident reports (two workstations for a staff of 12), and the cramped basement office for the department's three sergeants.
The armory is an old bank vault. The department's computer network has wires running through hallways.
Outside, patrol cars are parked in the open. When an emergency call comes in, officers may have to clean snow off the cars before they can respond, adding to response times.
Memorial Hall was built in 1894 and has served a number of functions, including a theater performance space early on, and as the Southern Berkshire District Court, before being refitted for town government use. Today, along with the police department, Memorial Hall houses the town's billing, health and administrative departments.
A new building would have enough vehicle bays to house all fire trucks and ambulances, with covered parking for police cruisers. There would be a classroom space for training sessions for both the police and the fire departments, along with bunks so EMTs and firefighters on overnight duty have a place to rest.
Plans call for the building to provide spaces for gearing up and for cleaning equipment after a structure fire to remove harmful materials without contaminating the firefighter or his or her family at home.
In fiscal year 2021-2022, the town fire department responded to 1,630 calls. Police responded to 8,237 calls, and EMS responded to 1,329 calls for service.