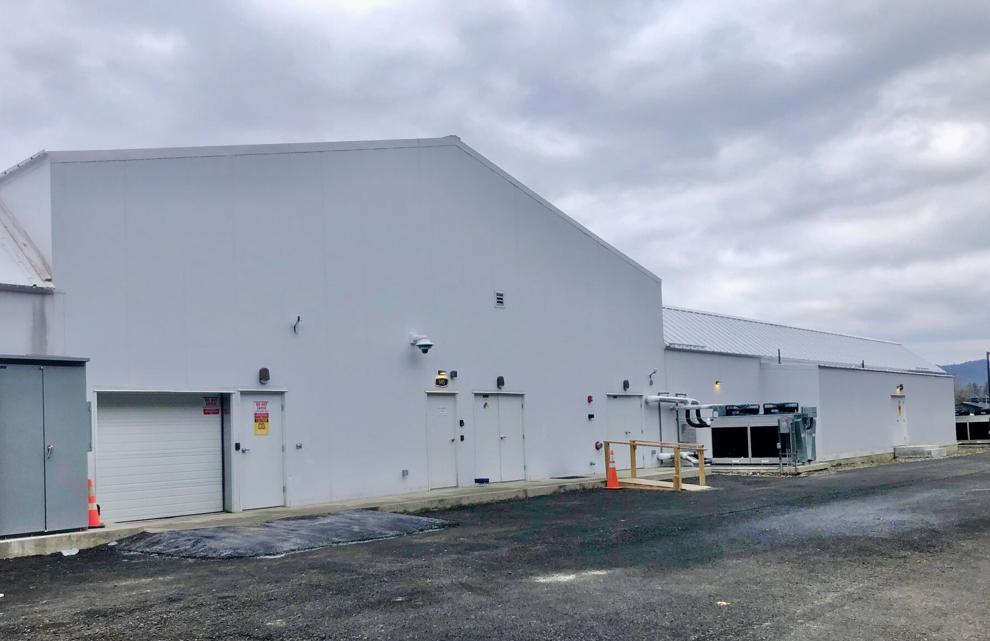 LEE — With the cannabis cultivation facility Green Theory having begun operations in the fall on Pleasant Street, the smell of growing cannabis has been bothering neighboring residents, who have expressed their concerns to town officials during the past couple of months.
"They're saying that it smells really bad, and they want it to stop," said Gordon Bailey, a member of the town Select Board. He said he's heard from just about all the houses neighboring the cannabis operation.
He noted that the complaints have been informal, and that they have prefered to remain anonymous so far.
"If I had known this before, I wouldn't have supported it," Bailey said.
Bailey said he also lives nearby and that he has also detected the smell of cannabis on his property. He said it doesn't smell all the time, but it is noticeable now and then.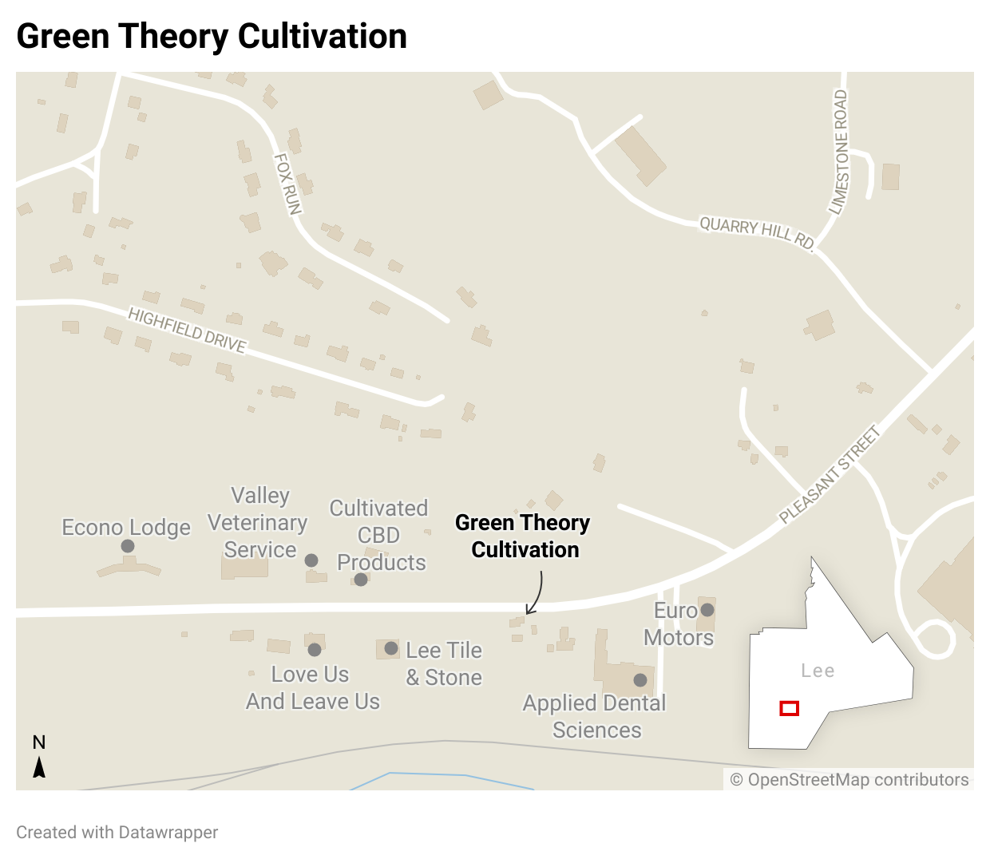 "It affects way too many people, and I wouldn't want any other townsfolk to have to put up with this," he said.
There was no response to an email seeking comment from the owner of the operation, Harsh Patel.
Lee Select Board Chairman Sean Regnier and Town Administrator Chris Brittain sat down with Patel for their annual meeting, where Patel was asked about his efforts to prevent the smells emanating from his property.
Regnier said that Patel is well aware of the issue, and expressed his intention to get his engineering team to enhance the carbon filtration system to do a better job filtering the materials exhausted from the building, and that it would hopefully be completed by the end of June.
"People have complained about it through various means," Regnier said. "Although it's difficult to say where the smell is coming from, whether it's from the cultivation or the manufacturing process."
He noted that during the application process, Green Theory representatives maintained that odor would not be a problem, and that the air filtration systems would be "state of the art. But that's not really what we're seeing."
Regnier said that Patel will get an analysis from his engineers, and then retrofit the filtration system.
He noted that while some people don't find the smell offensive, a significant number of neighbors don't like the smell of growing marijuana and want it to go away.
"We have to look at the impact on the neighborhood," he said.
The complaints have been a topic of discussion since December, Regnier said.
The town collects a 3 percent annual sales tax from Green Theory, Regnier noted. An impact fee is also paid to the town, although that fee differs depending on how impactful the operation is to the safety and security of the town and its residents. Both payments are expected by June 30, the end of 2023 fiscal year.
If Patel is unsuccessful in reducing the odor, Regnier wasn't sure what the next steps would be.
"How do you put a value on the impact of a certain smell?" he wondered. "I'm just not sure. But we are hoping that Green Theory can handle that issue in house."