STOCKBRIDGE — While Lee town officials study a plan to build a new headquarters for public-safety operations, they are also exploring an inter-municipal agreement to share fire and emergency-medical services with their neighbors in Stockbridge.
Stockbridge officials proposed the joint operation.
Under the agreement, Stockbridge would pay for a portion of the proposed building in Lee, and both towns' crews would respond to emergency calls across municipal boundaries in what would be the first such public-safety regional agreement by towns in Berkshire County.
The new building would be near the boundary between the two towns.
An architectural firm is working on concepts for Lee's public-safety headquarters so the estimated cost can be calculated. Officials say rough estimates put the potential cost in the range of $25 million for a 30,000- to 40,000-square-foot building. It would also house the Lee Police Department. Its location is 3.7 miles from the Stockbridge main fire station. Both are on Route 102.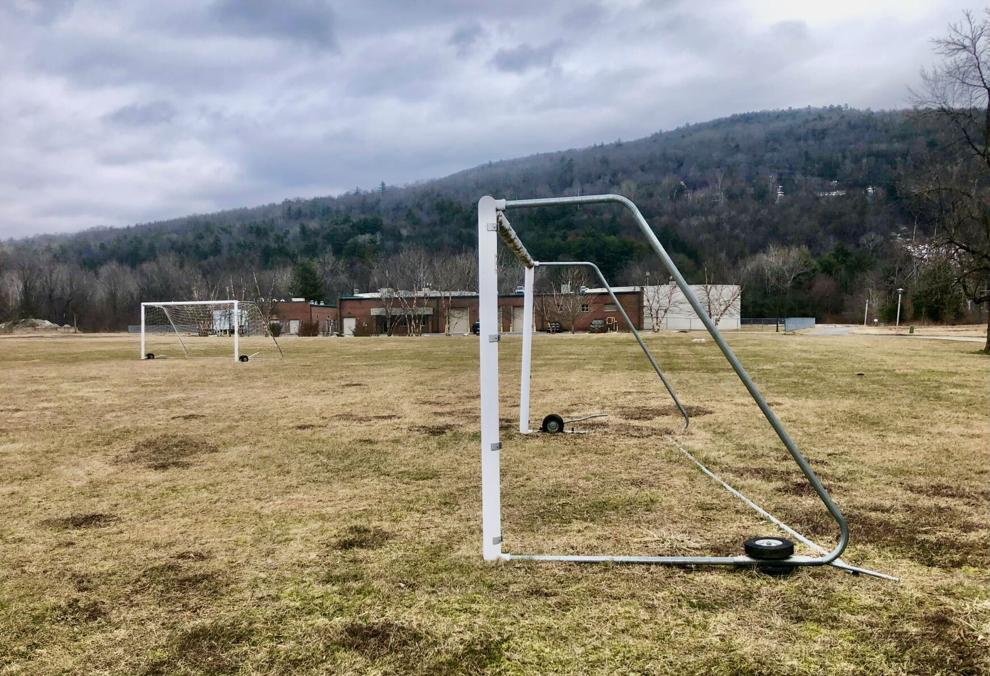 But before any agreement is reached, details have to be worked out. Each town has three fire stations, and members of both departments are anxious about whether any of the six would be shut down. Members also wonder how the work and equipment would be allocated, both for emergency calls and for weekly equipment maintenance.
In a joint meeting of the two towns' select boards last week, officials ticked off a number of advantages the collaboration would provide.
By working together, officials agreed, the towns would be able to significantly reduce the long-term costs of public safety while expanding emergency-medical services.
The proposed 25-year agreement would strengthen an already close relationship between the two towns in fire and EMS efforts, Lee Fire Chief Ryan Brown said.
Lee already provides emergency medical services to most of Stockbridge, as do Lenox and Southern Berkshire EMS to a lesser extent.
According to its Fire Department budget, Stockbridge is spending $523,029 for fire and EMS this year. Lee is spending slightly more than $1.5 million on fire and EMS.
About 5,400 people live in Lee; about 1,800 live in Stockbridge. Lee covers 26.1 square miles, while Stockbridge is about 27 square miles.
Officials at the meeting said the two town's combined fire and rescue vehicles and equipment could provide first responders with more specialized equipment for different situations.
"This merger will allow us to better prepare for the future as the roles of fire and emergency-medical services continue to change," Sean Regnier, chair of the Lee Select Board, said in a statement. "The towns will embrace a hybrid model, employing full-time firefighters, paramedics and EMTs, while still aggressively recruiting paid-call volunteers to support this staff."
Under the proposed agreement, professional coverage for both towns would be provided around the clock and will allow for expanded staffing.
The agreement would cover the sharing of costs, with Stockbridge paying 30 percent of the operating budget, capital-equipment purchases and indirect costs. Stockbridge would also make a one-time payment of $4 million or 20 percent of the cost of the new building.
"The Select Boards of both towns realize that alone it will be difficult to accomplish all that we need to do to provide robust fire and emergency medical services now and in the future," Chuck Cardillo, a member of the Stockbridge Select Board, said.
Stockbridge Town Administrator Michael Canales suggested, and both towns agreed, that they set up a working group to further study the opportunities and challenges in the plan. The committee would include both fire chiefs, both town administrators, a volunteer from each fire department, a resident from each town, and a member of Massachusetts Emergency Management Agency, who covers both towns. The working group would hold its first meeting in April. The working group will be formed in the coming weeks.
During the discussion, officials from both towns said they hoped to have a report from the working group this year. If approved, the new public-safety headquarters could be done in 2025 at the earliest.
"Doing nothing is not an option," Cardillo said, "But it's not going to be an easy process."