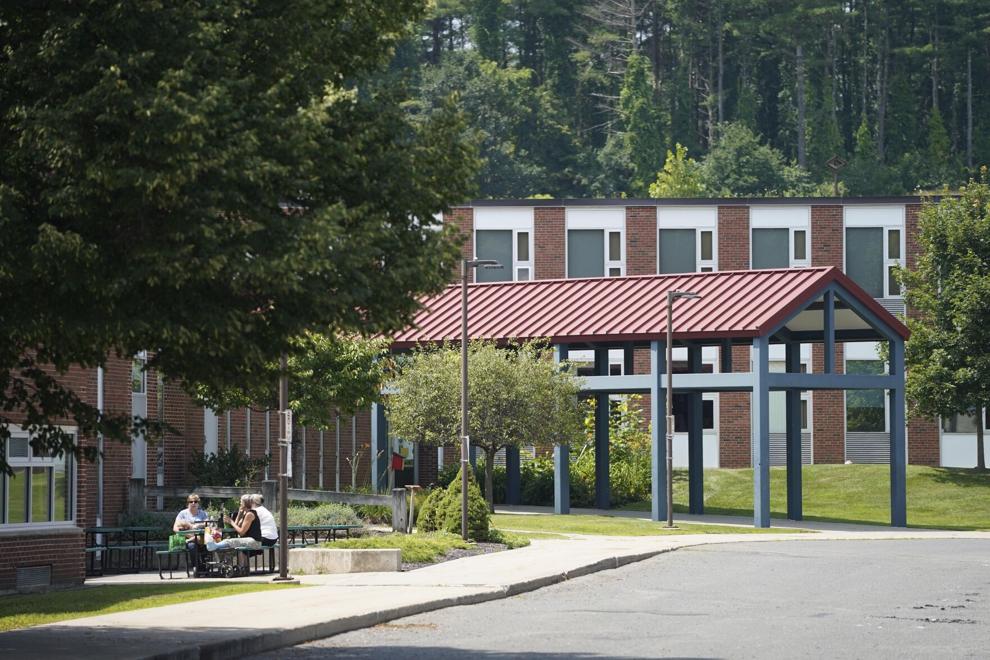 LENOX — Some educators at Lenox Memorial Middle and High School are calling for greater transparency after they say teachers and staff were caught off guard by the leadership shakeup and sudden release of a critical report on bullying-prevention policies.
Leaders of the Lenox Education Association, the union representing teachers and staff at the school and at Morris Elementary, voiced dismay Friday at being left out of the loop when recently appointed Principal Salvatore "Sal" Frieri suddenly disappeared and then resigned in the opening days of the school year. Speaking at a School Subcommittee on Human Resources meeting, they also complained of being blindsided when a strong critique of bullying-prevention policies at the school was released by the committee on the eve of Back to School Night, when parents visit and meet the staff.
School Committee Vice Chair Veronica Fenton cited the challenges of communicating about confidential personnel issues.
"It can be hard given what we are limited in saying," her committee colleague Meghan Kirby agreed. "I really hope this is a step forward with some improvement in the transparency and communication between the School Committee, the administration and the staff."
"To put it mildly, we're deeply concerned, and we appreciate what a challenge it must be to be at the high school right now," said Oren Cass, chairman of the Human Resources Subcommittee. "On the School Committee, we've been learning things at the same pace that everybody else has."
Frieri, appointed principal by Schools Superintendent Marc Gosselin Jr. in mid-July, departed just after students returned to classes on Sept. 1. Before resigning a few days later, he had been placed on an administrative leave while the district investigated his alleged inappropriate relationship with a 15-year-old student while he was a substitute teacher in 2008 at the Berkshire Arts and Technology Charter Public School in Adams.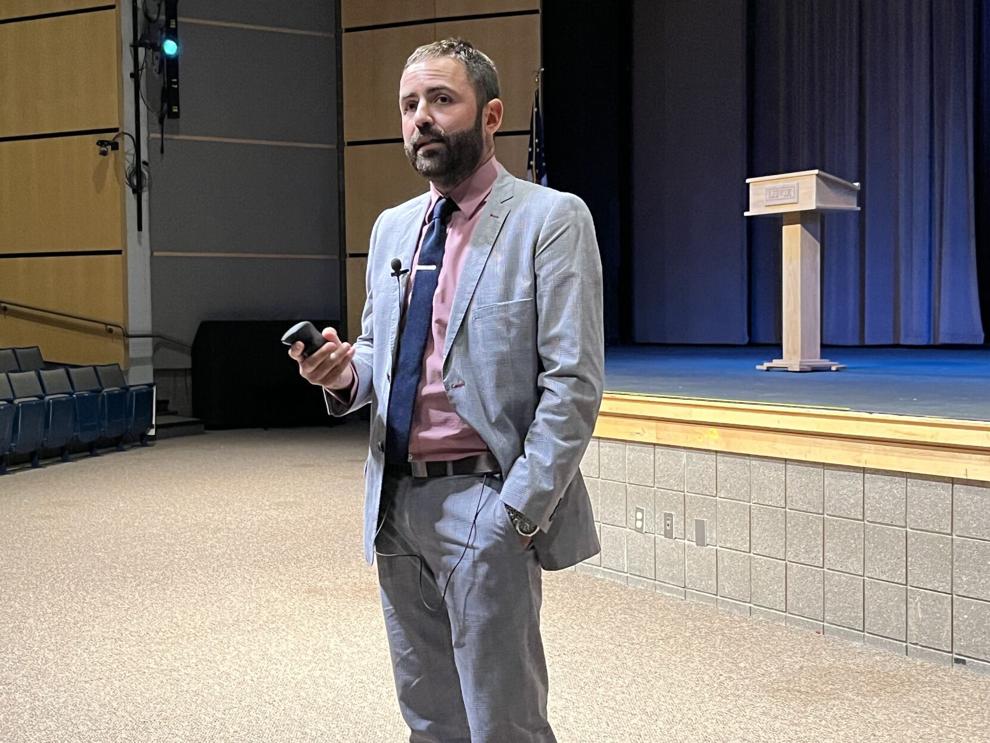 Frieri was fired after the allegations surfaced. Adams Police filed an incident report about their investigation of him for statutory rape of a child, but charges were never filed by the Berkshire District Attorney's Office and he has no criminal record in district or superior court.
In a message to The Eagle last Wednesday, Frieri said that "I have had no discipline of any kind in any subsequent position and I stand by my record as a teacher, coach, and principal."
Gosselin said Frieri would not have been considered as a candidate for principal if the district had been aware of the allegations.
After losing his job at BART, Frieri taught at Reid Middle School in Pittsfield from 2009 to 2015 and then held principal positions at elementary schools in Holyoke and Westfield before applying for the opening in Lenox that followed Principal Michael Knybel's resignation for personal reasons last June.
Lenox Education Association President Mary Cherry, who teaches math at Lenox Memorial Middle and High School, questioned why most members of the faculty had not been notified about the bullying audit by the school district's law firm before it was reported by The Eagle last Tuesday after its release by the School Committee late Monday night, Sept. 12.
"People were really blindsided by that," said Cherry. "We were going into our classrooms and this is what the public and the kids are reading about."
A few hours later, the news broke in media outlets that Frieri had resigned, she pointed out, after his absence from the building during the first days of the school year had been unexplained.
The staff was finding out about it accidentally, Cherry added.
"Given the need for confidentiality and respecting people's rights, in the building I find it unconscionable that we wouldn't know our principal wasn't there in an unofficial capacity," she said. "I thought Sal had something to attend to personally, because when I asked, that's what I was told. … It was shocking to me that we didn't know that this principal wasn't in the building."
She noted that the new assistant principal, former math teacher David Pugh, was applauded by the staff attending Back to School Night. "He turned and applauded us and then the entire parent group stood and gave us a standing ovation," Cherry said.
"We're feeling left out of the loop," the union leader said. "It wasn't about violating somebody's right to privacy, it was about knowing on day three or four of school. We don't know the ins and outs of who should have told us that. We would have had no way of thinking that any kind of an investigation was going on, just that he [Frieri] wasn't in the building."
Cherry said a heads-up email about the release of the bullying audit ahead of the School Committee meeting on Sept. 12 would have been appreciated by the LMMHS faculty and staff.
"A lot of our faculty are really sick of being blindsided," said Lenox Education Association Vice President Sara Hamilton, a social studies teacher. "It was really tough learning about all of that stuff in the newspaper. I feel like there are ways that this could have been handled where it wouldn't have been such a punch in the gut. There were a lot of things that were extremely concerning and nerve-wracking."
Kirby, a School Committee member who's also a parent, said she remains upset about learning the news by reading a news article. "It was very hurtful, I was let down and I truly feel your pain and there's a lot of healing that needs to happen moving forward, with everybody involved," she told Cherry and the other faculty members attending Friday's meeting.
"We can all do a lot better," Cass agreed, "recognizing that the legal environment is there and places some restrictions on us, but it's not designed to impact and prevent communication and trust-building."
Appearing via Zoom from home as he continued recovering from COVID, Superintendent Gosselin pointed out that Pugh, the assistant principal, was in the school building during Frieri's absence, "so there's always someone manning the ship."