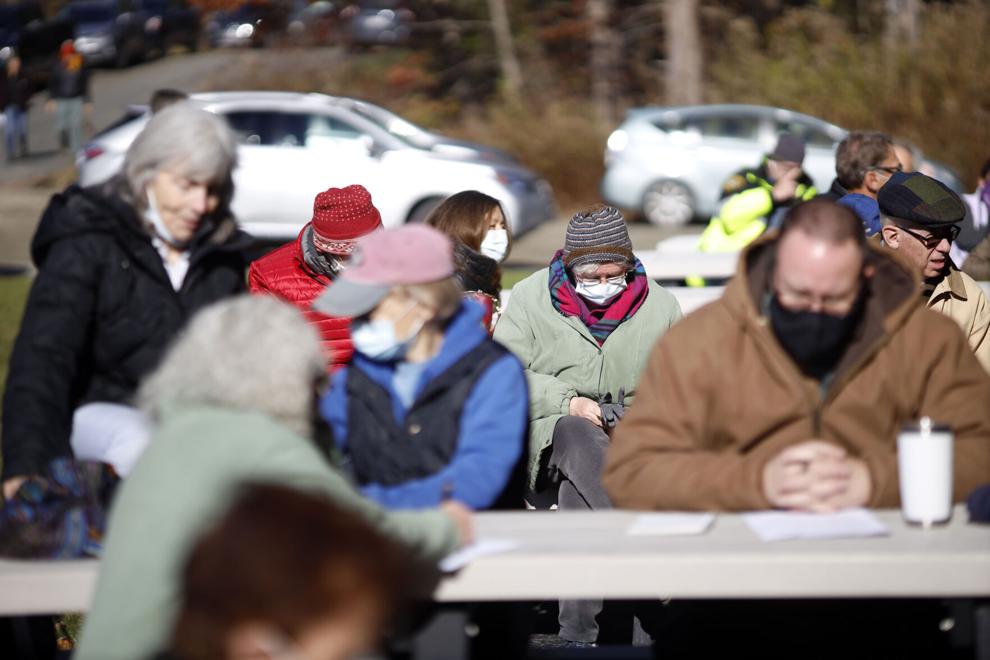 MONTEREY — Bundled-up voters flocked to the outdoor pavilion on a chilly Saturday and settled two looming questions amid worsening turbulence at Town Hall.
They agreed, 60-35, to pay $10,000 for an independent investigator to start a probe about what now appears, by The Eagle's count, to be at least 13 complaints by town officials against each other, staff and a couple of residents.
And they said yes, 68-11, to a citizens petition asking the town for an election recall provision, but not without an amendment to change it from a bylaw to an act of the Legislature, since that is the only path for a town without a charter.
While the provision, initiated by former Select Board Chairman Donald Coburn and his wife Ellen Coburn and signed by 113 residents, is currently directed at Select Board member John Weingold, some residents say it's a good one to have on the books in case residents want to fire an official in the future.
A citizens petition with 15 percent of residents can initiate a recall, but only for those in office for at least six months.
"As someone who's self-employed, if I screw up, my clients fire me and that's appropriate," said Karen Shreefter, who supports the law.
Some said a vote on such serious legislation should happen when more residents are likely to attend, not outside on a chilly November day.
Steve Pullen said the recall provision is undemocratic, and someone else reminded everyone of how the current Select Board came to be.
"We voted for these three men over there," said Mary Makuc. "You may or may not agree with them, you may or may not like them."
Others said the recall law won't help mend fraying relations.
"Voting on this is a vote for divisiveness," said Roberta Weiss.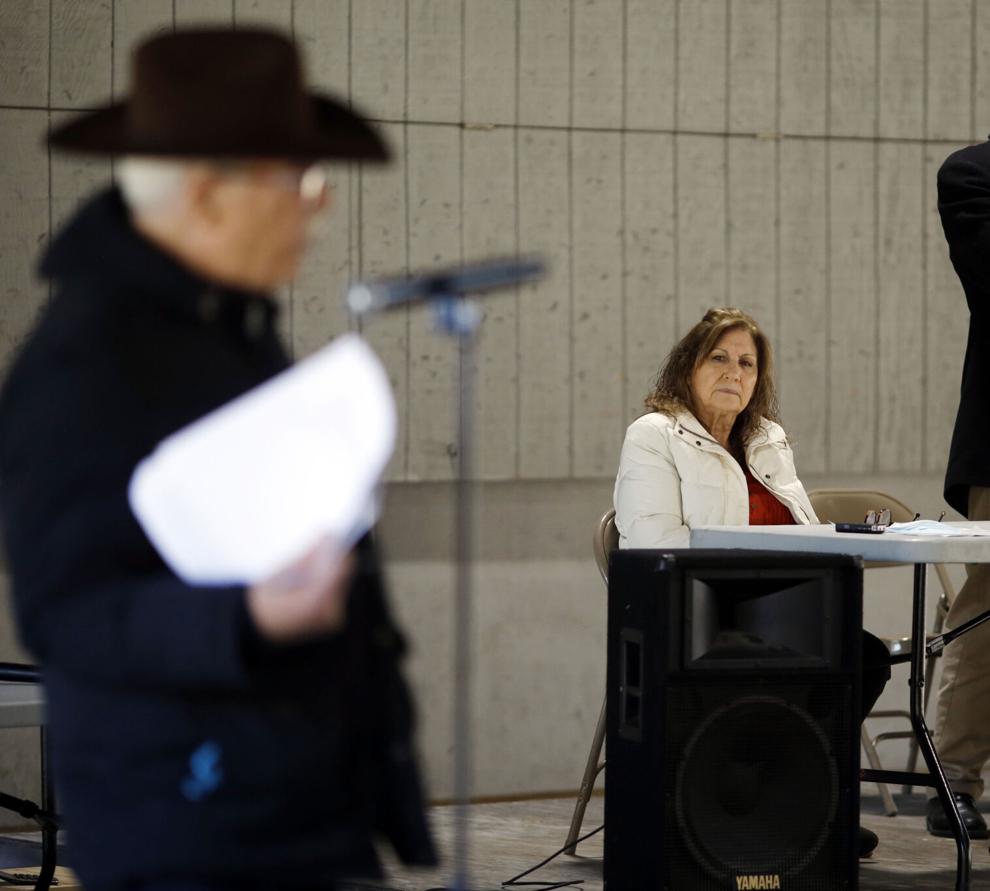 On top of it all, an accusation that Town Administrator Melissa Noe had defaced the petitions by scribbling out a name has reached the Berkshire District Attorney's office after being reported to state elections officials. Noe denied she tampered with the petition, and Ellen Coburn confessed to it in a town Google group post Friday, which she sent to The Eagle. She said it was "absolute insanity" that Noe was implicated, given innocent circumstances in which Coburn said she "crossed off the illegible name."
It is unclear if any of this will affect approval by the state Attorney General's Office, which must sign off on local legislation.
It was a July 21 incident at Town Hall after a Select Board meeting that sparked a wave of complaints filed with that board, and that were sent anonymously to The Eagle.
Town Clerk Terry Walker, saying it's been a hostile work environment for some time, lodged the majority of them after the incident that she says was a culmination of ongoing harassment of her by Noe. Also implicated is Highway Superintendent and Fire Chief Shawn Tryon.
Both Noe and Tryon deny the allegations.
Walker filed complaints against others who she said intimidated her into dropping the complaints against Noe. Those include Donald Coburn and Select Board Chairman Steven Weisz. Walker accused Ellen Coburn, who gathered the recall petition signatures, of harassing her about them.
There are five complaints from other town staff and town officials against Noe, including three from Select Board member Justin Makuc, who says she is using her position to interfere with investigations into her misconduct.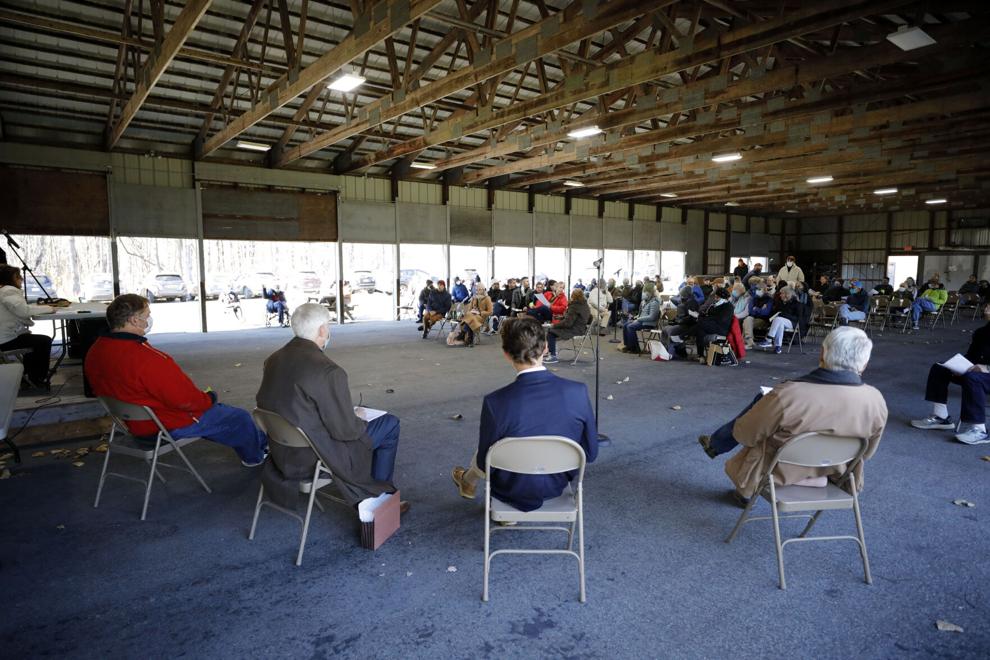 And Noe has filed complaints against Makuc, Weingold and Walker for false allegations.
In a separate complaint, Walker filed a sexual harassment complaint against former Department of Public Works worker Kevin Fitzpatrick. Fitzpatrick could not be reached for comment.
Some residents portrayed some of these as squabbles officialized into formal grievances.
"The complaints unfortunately are nonsense," Donald Coburn said. "These are human relations, some irritants in the workplace."
Others say it's more serious — that there is rot in the heart of town government, that lawlessness and hostility are routine and that a safe work environment there is dubious.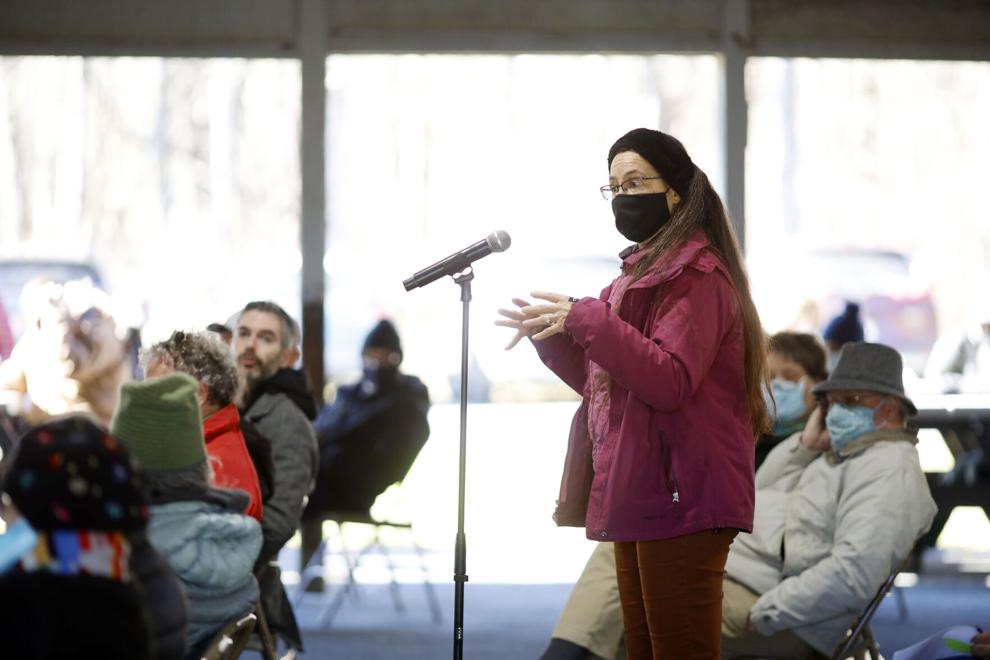 Certainly the Select Board doesn't have the skill to investigate a sexual harassment claim, nor is a mediator always enough, said Susan Cooper.
"I also know that harassment and bullying can be insidious and difficult," she added, noting that bullies are good at fooling mediators.
Michelle Miller, chairperson of the Finance Committee, thought conflict resolution should be the first avenue, before paying for a probe. Jonathan Levin said Select Board members shouldn't be in charge of an investigation that involves some of them.
All of this comes amid board member Weingold's attempts to clean up what he says is lawless procedure, ethical breaches and conflicts of interest at Town Hall. He's filed a slew of Open Meeting Law complaints with the state, and even sued town officials and Noe.
They say he's derelict in his duties. Whatever the truth, there is a faction in town who want him off the board.
Some say the problems started six years ago and long before Weingold's arrival last year. The problems may date even further back.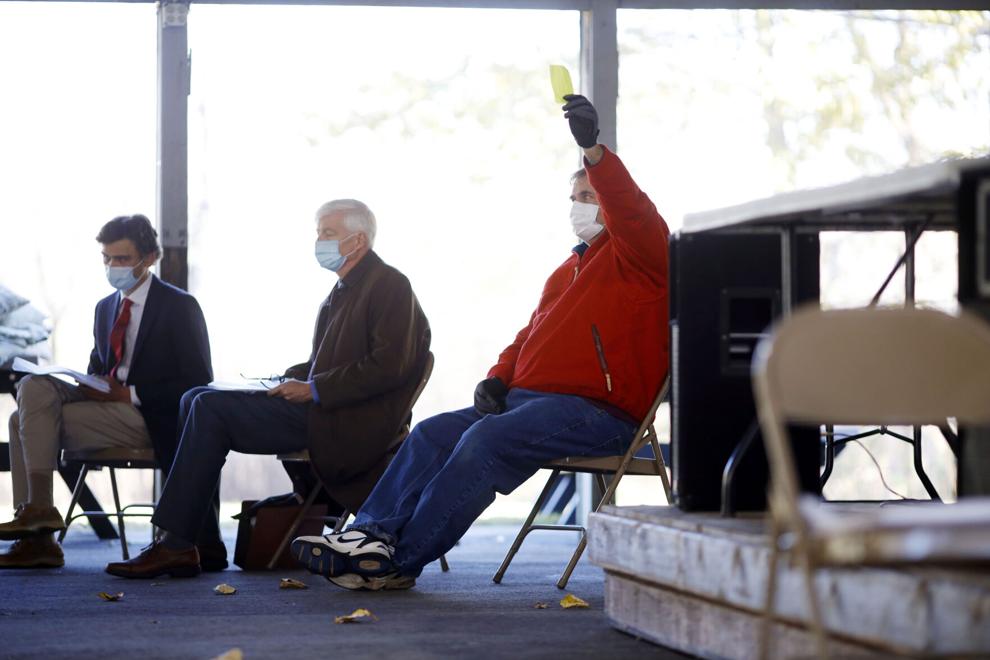 "We've had systemic human resources problems for decades and decades," said Wendy Germain, whose family has lived in town for 52 years. "It's just that it's reached a level of opening the door. We have never been able to solve the problems in Town Hall."
Some disagreed with this. Others said mudslinging is killing the joy.
"I came to Monterey because it's so beautiful," said Ed Mandelbaum. "I can't stand what I see. It's embarrassing. This infighting is taking away its beauty."
He suggested a "do-over" in which the board resigns and the palate is refreshed. That didn't go anywhere.
Beyond all of this, there are facts, and former Town Clerk Barbara Swann — who noted her doctorate in political anthropology and 30 years studying politics in this town — wanted everyone to know what they were getting into with this election recall, should it be approved.
Out of 351 communities in the state, 170 have the recall law, she said, and 47 have had recall elections since 2010. Of those that held recalls, 19 were tabled, and only five officials were defeated.
"So you have a 50-50 chance even if you get the signatures [for the recall petition]," Swann said. "It doesn't happen overnight. If it does, our state would be moving ahead on many things."