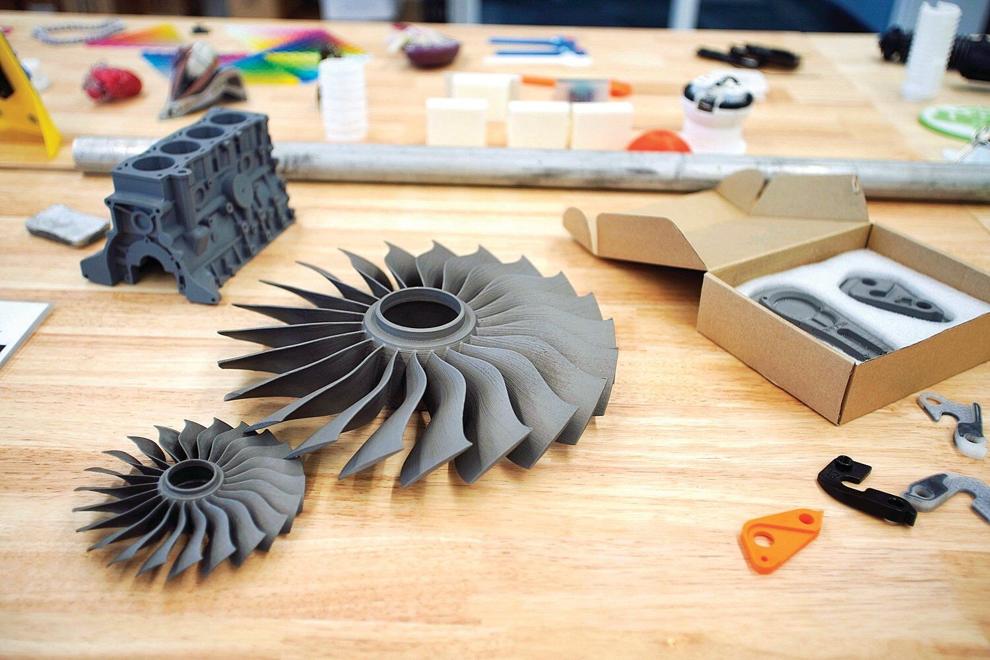 GREAT BARRINGTON — A $75,000 state grant will fortify a program at Monument Mountain Regional High School that prepares students for jobs in advanced manufacturing, a growing industry in the Berkshires.
The Skills Capital grant is some of the $9.7 million in funds awarded to 47 schools and educational organizations last month by the Baker-Polito administration, and will help Monument buy multi-material 3D printers, laser cutters, a welding simulator and an automation simulator and a CNC —or computer numerical control — machine that automates the movement of tools like drills and lathes.
Monument Principal Kristi Farina said the school bought 10 3D printers last year, but needs new ones that print a variety of materials. She said this equipment is a game-changer for the school's Advanced Manufacturing Pathway program that right now has 55 students, and might have more had the coronavirus pandemic not clipped a year from this hands-on work.
"One of the things that's necessary to support students for a career in this field is the equipment," Farina said.
She said it is an ongoing study called the Berkshire Workforce Blueprint, in partnership with Boyd Technologies and the Berkshire Innovation Center, which identified advanced manufacturing as a growing industry in the county, and led to the creation of Monument's program; schools countywide also have joined the trend.
The goal is to get students ready for a job in the field right away, or community college or technical schools, Farina said. Having vocational study as an option is critical for students navigating the modern workforce, she noted.
"I think we had gotten away from [career and vocational] in the 90s, and getting everybody college ready," she said, adding that, "all kids need to be college and career ready."