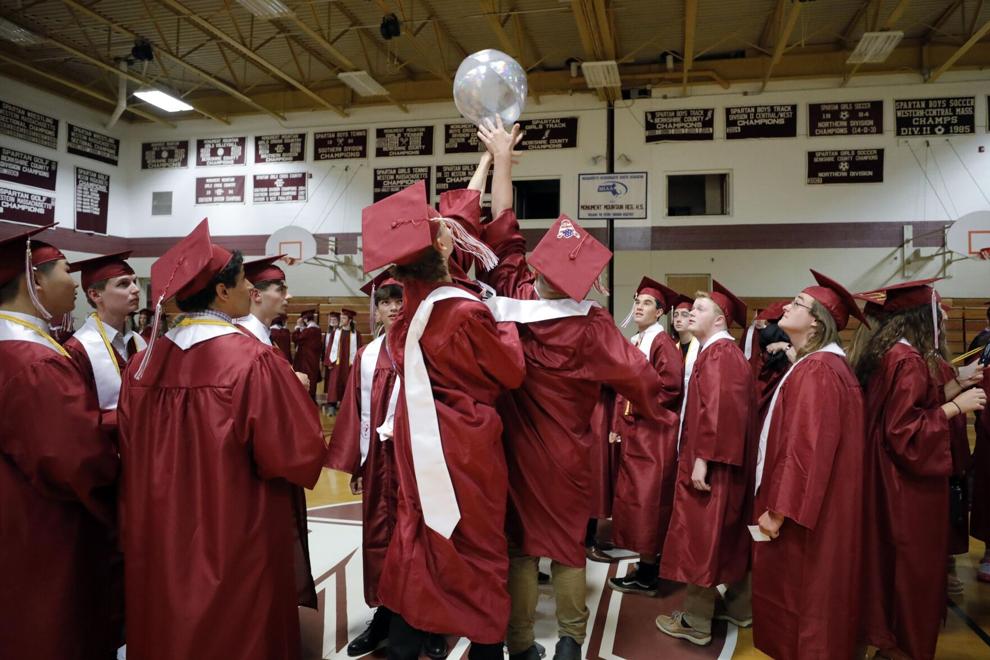 GREAT BARRINGTON — Officials took yet another step Monday on the difficult road to building a new high school.
The Great Barrington Select Board signed off on asking taxpayers at annual town meeting in June to approve $1.5 million for a feasibility and design study for a new Monument Mountain Regional High School.
The West Stockbridge Select Board has already approved adding spending for the study to its town meeting warrant; Stockbridge will vote on that next week.
After nearly a decade of failed attempts to renovate or rebuild the deteriorating school, the Berkshire Hills Regional School District got a break this month when officials learned a Monument project is eligible for consideration for significant state funding.
That project, either a full-scale renovation or rebuild, is now estimated at around $100 million.
Superintendent Peter Dillon told the board that the towns have to pay for this study, since the Massachusetts School Building Authority will only pay for one — which it did for Monument already during one of two renovation attempts that failed with Great Barrington voters over the last decade.
"It opens up the possibility that [the MSBA] will pay for what could likely be half of a future high school project," Dillon said of the study.
The study is needed to move plans for a Monument overhaul forward. It comes as part of a larger initiative by the district and South County towns to modernize and transform education in an area that is losing students. It includes consolidation talks with neighboring Southern Berkshire Regional School District and an expansion of vocational and career-oriented study.
Dillon also reminded the board that the district in 2016 revised the regional agreement, which was based on student population among towns, so that Great Barrington residents do not bear the lion's share — 74 percent — of the cost of big capital outlays such as construction of a new high school. The new agreement brought the town's share down to 54 percent — a "huge deal."
He credited Stockbridge residents for agreeing to the shift.
"The voters in Stockbridge did something which was quite remarkable and they voted against their own economic self interest," Dillon said.
Dillon also noted that the debt for the elementary and middle schools, built in 2005, will be paid off next year.