NEW MARLBOROUGH — More than 85 voters and a total of about 100 people gathered at the fire station to take care of the town's business in a swift, formal and cordial annual town meeting, raising questions but not objections.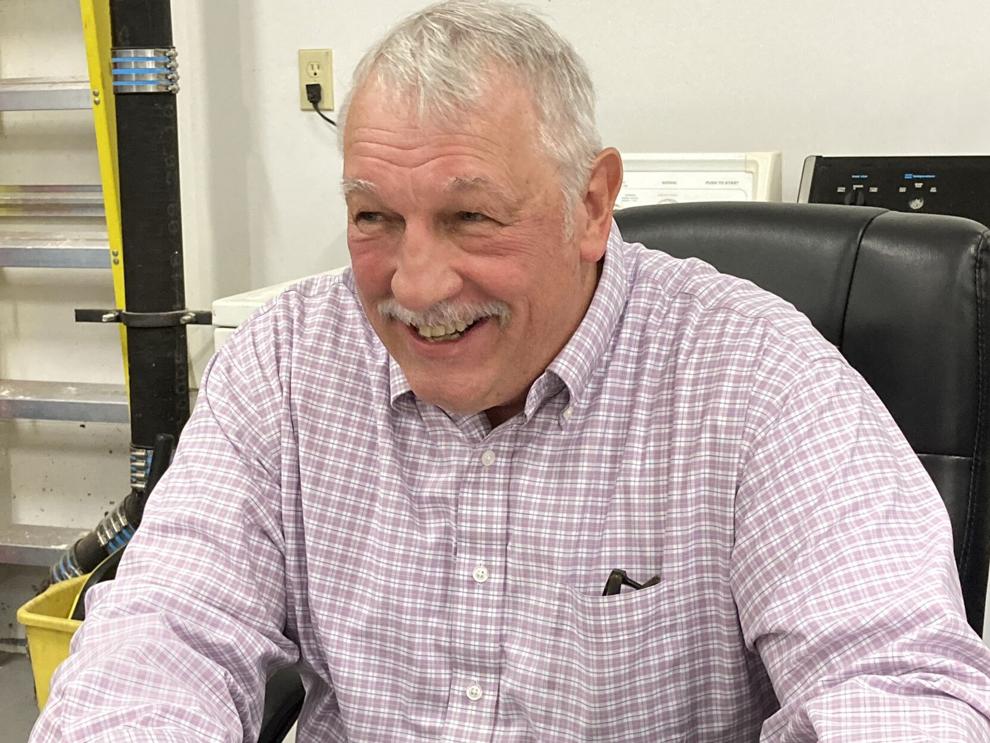 Town Moderator Barry Shapiro recognized a few people in the firehouse including Prudence Spaulding, who was one of two people checking in voters. Spaulding, the director of senior services and animal inspector, has attended annual town meetings for 67 consecutive years.
The moderator also gave a history lesson about the convention of town meeting, saying it dates to the reign of King Alfred over the Saxons and Anglo Saxons in 871 to 899, and that it was brought to Massachusetts on the Mayflower.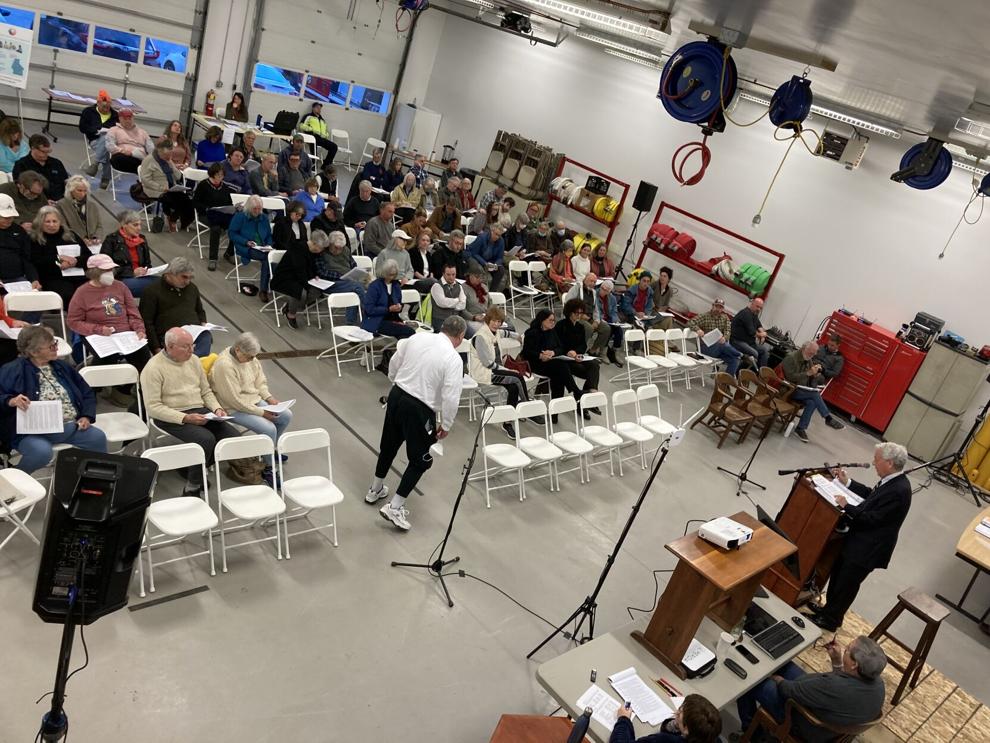 Voters used hand-held electronic voting devices to cast their private ballots on each article with totals projected on the wall.
Mostly, questions pertained to articles or line items that had significant increases. Some were for information.
Tara White, town accountant and select board member, fielded some questions. Barbara Marchionne and Doug Newman, both finance committee members, fielded most of the others. Department heads also answered questions.
The $6,477,800 budget represents a $272,217 increase, or 4.4 percent.
Significant items included two requests to use money from the stabilization account requiring two-thirds votes: one to use $215,000 to purchase a three-yard loader to replace a 2013 Komatsu Loader for the highway department; the second to use $50,000 to pay the remaining balance to purchase and equip an ambulance authorized by the town meeting in May of 2022.
"The biggest thing for me is the down time," said Chuck Loring, highway superintendent, explaining the need for a new loader before the old one gets troublesome. He said he had a $68,000 offer on the 2013 loader.
The vote on the loader passed 74-10.
The vote on the ambulance carried 78-9 without discussion.
Voters also approved:
• Raising and transferring a total of $121,150 to staff the fire department and ambulance during the day and for the operation and staffing of the ambulance in three separate votes.
• Transferring $223,000 to purchase a 23,000 GVW Highway Truck with complete snow and ice removal package.
• Transferring $82,000 to pay for a four-wheel drive pickup truck/police cruiser with cab.
• Transferring $25,000 to pay for a study of Town Hall needs, partly to pay for a structural engineer's study of the Town Hall and another older building, said Barbara Marchionne, who serves on the Town Hall Planning Committee. Marchionne also announced there will be public forums June 14 at 7 p.m. and June 17 at 10 a.m. at the firehouse at 205 Norfolk Road regarding Town Hall needs.