OTIS — Teachers at the Farmington River Regional School District say the school is a hostile workplace. They blame its leaders — claims the superintendent calls baseless.
In a June teachers union survey completed by 18 out of the union's 26 members, teachers allege a slew of problems at the elementary school created by administrative employees, particularly Superintendent/Principal Thomas Nadolny.
The Farmington River Regional Teachers Association survey responses include allegations of gossip, lack of confidentiality, hostility, safety and cleanliness issues, as well as excessive absences by students that go unchecked.
It also accuses the district's School Committee of ignoring festering problems and silencing those who raise them.
Other accusations are forthcoming, School Committee member Carl Nett said at the panel's in-person meeting Monday. The Eagle reviewed a recording of that meeting. Nett said those other allegations are worse than what was revealed in the survey, but declined to elaborate.
The pre-kindergarten through sixth grade district served 116 students last year from both Otis and Sandisfield, according to state data provided by the school.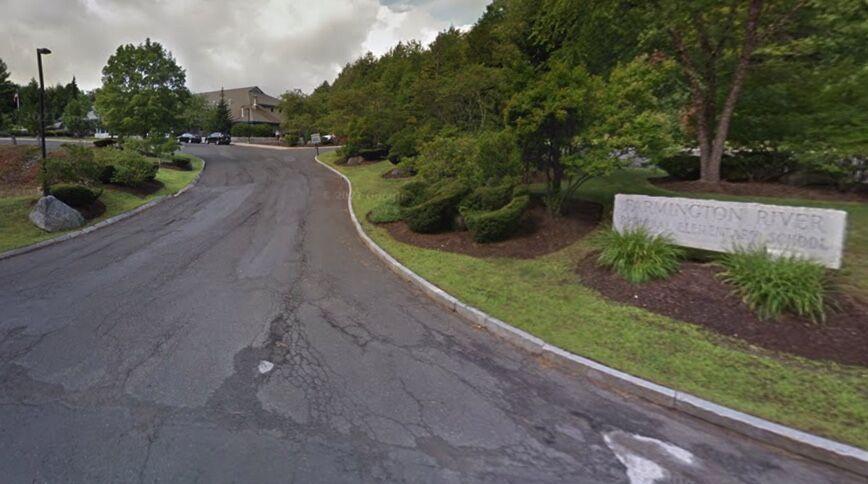 "We should all be embarrassed, I'm embarrassed, that this came out of the blue and it's horrifying, and I take blame for that too because I've been on this committee for a year," Nett said at the session.
The committee will hold a closed-door session Tuesday to address the complaints, Chair Carol Lombardo told The Eagle. She declined to comment further.
Lombardo and the committee also agreed with suggestions that parents and others be able to submit anonymous complaints to the panel, given fears of retribution.
The survey, a copy of which was obtained by The Eagle, compiled teacher responses into a narrative that indicts office staff for creating a divisive and "toxic" culture that includes sarcasm and "gaslighting."
Teachers allege Nadolny is either the instigator or tolerates abusive behavior.
The teachers say he spends as little time with the school community as possible and has created an atmosphere where there are low and unclear expectations for staff. They claim their concerns are left unaddressed, or met with intimidation.
"The leadership in the school is almost non-existent and too much power has been given to the front office employees and the secretary to the superintendent," wrote one teacher.
"Distrust also exists within the building and has fostered a sense of division amongst faculty and staff," another teacher wrote.
The survey accuses Nadolny of giving his granddaughter, who attends the school, special treatment.
Nadolny said in an interview with The Eagle that the accusations are untrue and lack evidence. He characterized the criticism as personal attacks designed to oust him.
An independent survey should be run of all school staff, including office and cafeteria workers and custodians, he said.
He also said the survey was "open and not secured" so that the same people could give multiple responses with similar accusations, possibly by logging in with different phones or computers.
"It's not fact-based — it's opinion-based," he said. "Is there room for improvement in certain areas? There's always room for improvement."
He plans to address the claims with his attorney at the committee's executive session Tuesday. He declined to go into detail about points he will make until committee members have heard them.
At Monday's School Committee meeting this week, he said a teacher who wants his job has been behind an effort to get a "vote of no-confidence."
Teachers say student absences are an unchecked problem. The data the school submitted to the state shows the average number of absences for all students between August and March of the past school year at 8.5; 40.2 percent of students were absent 10 or more days, according to the school's records.
Nadolny's contract comes up for renewal June 30. He said the School Committee's evaluation of him conducted at the end of the last school year was "good."
'Emotional battlefield'
At the Monday meeting, parents and community members accused the committee of trying to downplay allegations of what one parent described as a daily "emotional battlefield" for teachers.
Others spoke of parents pulling children out of the school in recent years due to the atmosphere. One parent said the allegations make her "die inside."
School Committee member Amanda Leavenworth said she withdrew her daughter in April and homeschooled her. When she tried to express her concerns to staff, she said she did not receive any help.
Lombardo, the chair, said the committee didn't know about these problems. "If people don't come to the School Committee, we're in the dark," she said.
Nett said he wondered if parents knew they could do that, and suggested the committee allow anonymous complaints from those fearing retribution, given the school climate. He recommended an independent review with a wider lens.
He took Lombardo to task for meeting alone with union representatives and Nadolny. In an email to board members obtained by The Eagle, Lombardo said the situation is under control. "We have resolved all of the issues to everyone's satisfaction," she wrote. "We will revisit these issues in three months to make sure everything has been taken care of."
Terry Gould, an Otis Select Board member, said at the session she is outraged by the sharing of information with staff told to Nadolny in confidence by teachers. Gould directed some of her remarks at Nadolny's assistant, Teresa DellaGiustina, who teachers accuse of incompetence, as well as gossip and having sent "racist and offensive emails."
"This has to stop today. I don't care if you have to fire everybody on your administrative staff," Gould said at Monday's meeting. "Confidentiality? People afraid for their job, people afraid for their kids."
Nett also indicated that confidential information had been shared with the custodian.
DellaGiustina told the gathering Monday it isn't true. "I can also say that this also goes both ways," she said. "This is all on admin but all the other staff also does that. It's the truth and nobody ever asks on our side what goes on."
DellaGiustina declined to comment further.
Paul Adams, a Sandisfield parent who lost a bid for a committee seat, said he hasn't experienced nor heard of the problems teachers are describing, and believes they likely are shielding parents and students.
"The teachers have been wonderful," he said in a phone interview, noting he had a good experience with administrators regarding a special circumstance for his son, who struggled with a health issue.
He does, however, think office staff members do not communicate well, and that the School Committee is sometimes dismissive of people's concerns. He also said he's been asking the committee for two months — to no avail — to allow remote access so more parents can participate in meetings.