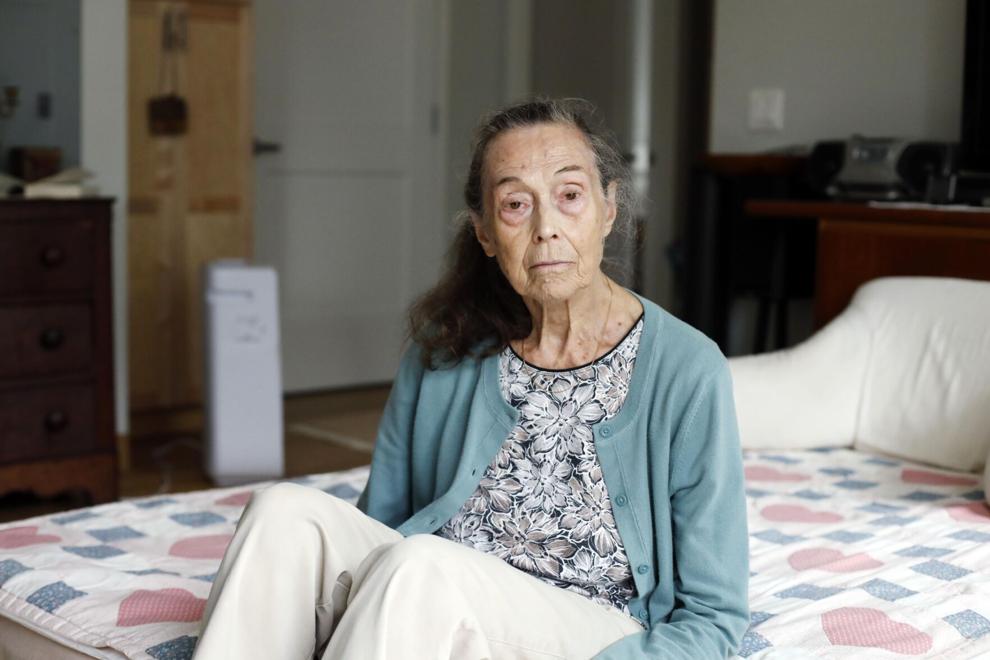 GREAT BARRINGTON — Every night, Diana Wilson searches her apartment to find a place to sleep where the smell of chemicals won't make her feel like she has "red hot coals in my head" and "pepper in my nose."
Lately, Wilson, 84, has settled on a mattress on the floor of her living room. Nearby, an armada of purifiers and fans drone to combat the "acrid fumes."
Many of her moving boxes remain unpacked; since she moved in August to this complex, Bostwick Gardens, she never has been sure if she can stay. She wants to — she has tried everything she can to rid the place of smells that appear to be off-gassing construction materials and, possibly, a glitch in the air and heating system.
Sometimes, it's a little better, and sometimes it's much worse. It often depends on the weather.
Moving again seems too hard. Staying is painful. Some other tenants in the building also are suffering, though apparently not as much as Wilson. Hers is the lone official complaint, filed in September.
Wilson lives in a ground-floor corner unit of the property for seniors run by the Berkshire Housing Development Corp. and Berkshire Housing Services, off Route 7. The agency receives federal Section 8 vouchers for tenants in eight of its units; Wilson is one. The rest are affordable units. Pricing there is just over $900 for a one-bedroom, to about $1,000 for a two-bedroom.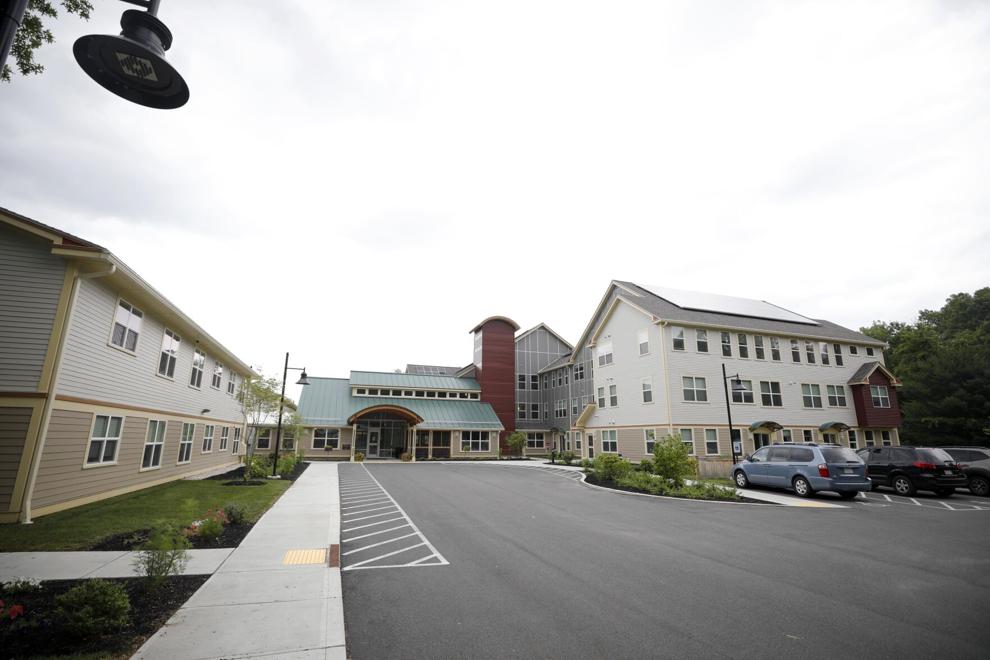 The community hailed the 31-unit building when it was completed in 2019, to augment the existing 28 units. U.S. Rep. Richard Neal and local officials flocked to the modern structure for a ribbon cutting, praising an example of what South County needs more of, given the shortage of new and affordable housing.
Wilson was excited and grateful to come here from Copake, N.Y. Then she moved in.
"There was a horrible odor, and it was so bad I would have heart palpitations, my eyes were itching," she said. "I thought I had been put in a gas chamber." Other symptoms are headaches, sinus pressure, brain fog and fatigue.
Berkshire Housing and the town's Health Department are investigating. The Board of Health will continue to discuss the matter at its meeting Thursday night.
Berkshire Housing offered Wilson another one-bedroom apartment, but Wilson needs a second room so her daughter can live there and care for her. The agency also offered to place her on a waiting list for other properties, but Wilson feels she is too old for a waiting list.
She is asking the agency for answers about the building materials, the manufacturers of those materials and what kinds of glues or other chemicals have been used.
Odors
"Acrid fumes" would pump into the apartment from the unit's central air conditioning or heat vents. Wilson couldn't endure that, and she and her daughter have stuffed the vents with dish towels and taped them shut. Even so, the odors are, at times, so strong that Wilson escapes to a motel.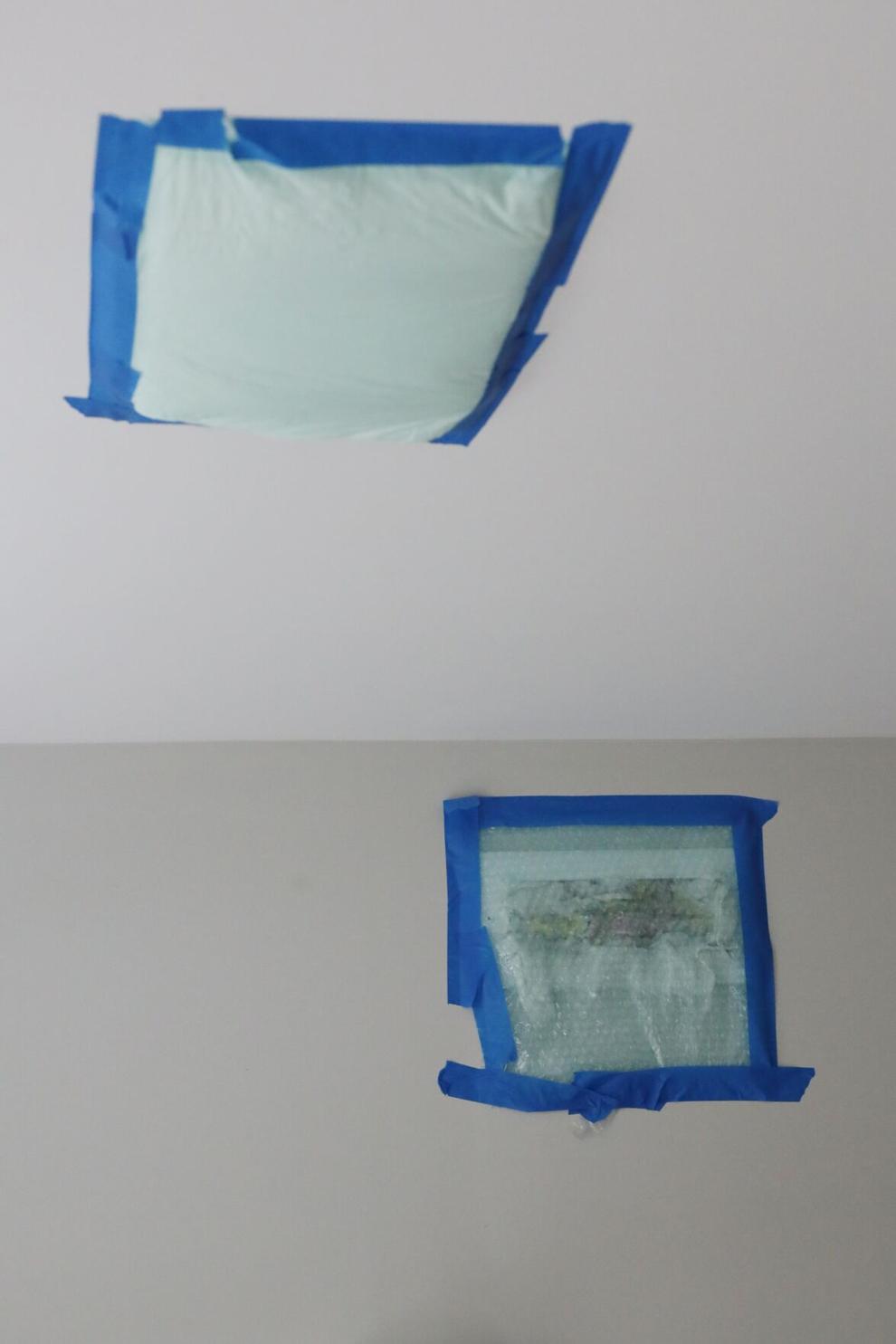 She has had two mediation sessions with housing officials to problem-solve and to ask that the agency pay for the more than $2,000 she has spent on air purifiers, filters, fans and an air conditioner. She also has asked for help covering her electricity bills, which have skyrocketed as a result of the problem.
Wilson went the winter without central heat, instead using electric heaters. She also won't turn on the central air, yet the odors get worse in the hot, humid weather.
Sarah Oberschall, her daughter, had planned to live with her mother to take care of her, but when she visits the apartment her eyes burn and turn bloodshot.
Several other residents spoke to The Eagle in confidence because they said they were afraid of retaliation and feared eviction. They also smell odors, or know others with problems, but not as acute as those experienced by Wilson.
"I do smell a lot of odors," said one, noting that they also smell cooking from somewhere else in the building. Another began getting severe headaches when they moved in and those continue.
Another resident said she has smelled the acrid chemical odors in the social gathering room downstairs, and that these would come and go. She said she knew another resident who had tried for months to get out of their lease "because the off-gassing chemicals from new construction were making [them] sick."
"It all depends on where you are in the building," the resident said.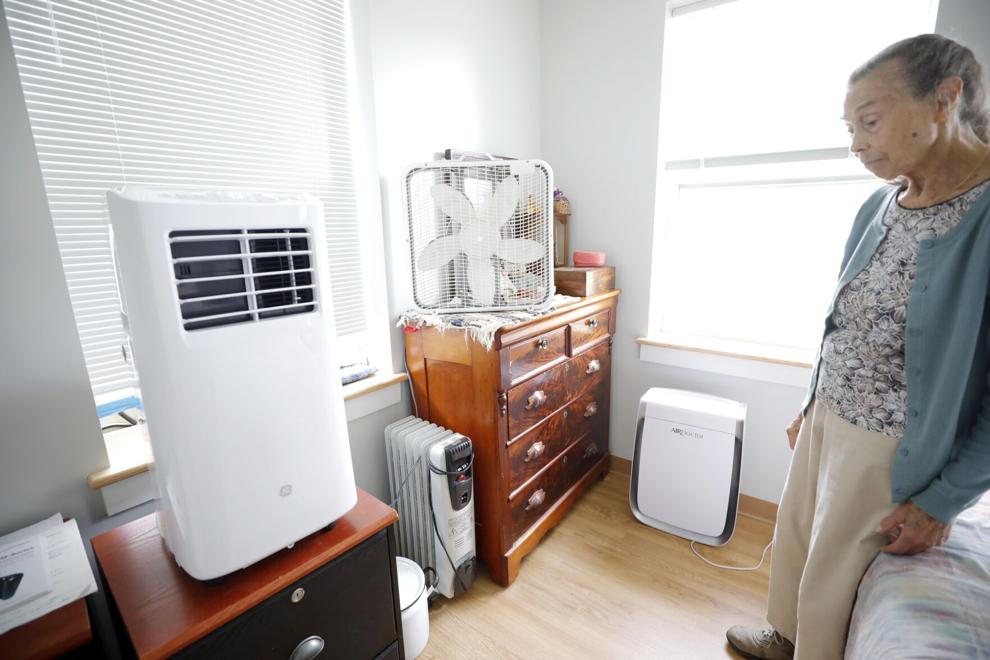 An April 22 inspection report by Heath Agent Rebecca Jurczyk notes Wilson's observations, and her own: "Odors were noticeable at the time of inspection … Neighbor came by to describe similar smells in her unit and cooking odors coming from other units."
Jurczyk also told The Eagle that they had turned the heat all the way up to "verify that there are fumes."
"I'm sensitive to those things, and I did notice the sweet chemical odor," she said.
Wilson also told Jurczyk that, at times, condensation erupts on the floors.
The Eagle visited the unit and smelled some of the odors described by Wilson and Jurczyk, despite the sealed vents. The off-gassing also was noticeable in some of the hallways.
Mystery source
No one is certain of the cause. The only data so far is results from tests by environmental consultant Walt Baenziger, hired by Berkshire Housing, that showed high levels of formaldehyde in some kitchen cabinets that are kept closed. Otherwise, air quality tests did not register airborne chemicals in higher than "acceptable" levels.
But, Baenziger said that if the odors persisted, deeper testing should be done. Eileen Peltier, Berkshire Housing's president and CEO, said they would conduct further tests if there is "general agreement" after the Board of Health and Baenziger weigh in.
The Pittsfield-based agency, which manages 21 rental properties countywide, is perplexed. It sent the building's architect, Nick Elton, to inspect Wilson's unit with the HVAC experts, according to Bostwick's property manager, Tina Gonzalez, in a response to questions from the Board of Health. The HVAC (heating, ventilation and cooling) and ERV (energy recovery ventilator) fresh-air systems were found to be "fully functional, " she noted. These are self-contained in each apartment, and range hoods are vented individually.
Peltier said the problem is unusual for the agency and that staff don't recall any previous complaints like Wilson's.
"We're building new buildings every year," she said, noting that the housing industry using federal money typically is "cutting edge" in using efficient and healthy construction and air systems. Yet, one study of newly renovated "green" low-income units in Boston showed researchers tested surfaces and indoor air before and after occupation and found all to exceed healthy concentrations for at least one chemical, and that some of these came from building materials.
Peltier said the nonprofit is going to continue to investigate whether there is a broader problem in the building, and that it also is prepared to adhere to any recommendations or requirements from the Board of Health.
Jurczyk said that the board only has jurisdiction over the source of the problem, since housing code doesn't address air quality. For mold, the board can require corrections that include removing a source of moisture, for instance, as it has at the Flag Rock Village complex in Housatonic.
"I've had a really hard time navigating this," Jurczyk said of the lack of jurisdiction. "This is affecting [Wilson's] health and quality of life."
Board of Health Chairman Michael Lanoue also said the jurisdictional issue is a challenge and that the board would be consulting with health officials in other towns for some guidance.
"We don't have a regulatory path on that," he said. "We're not sure what to do."