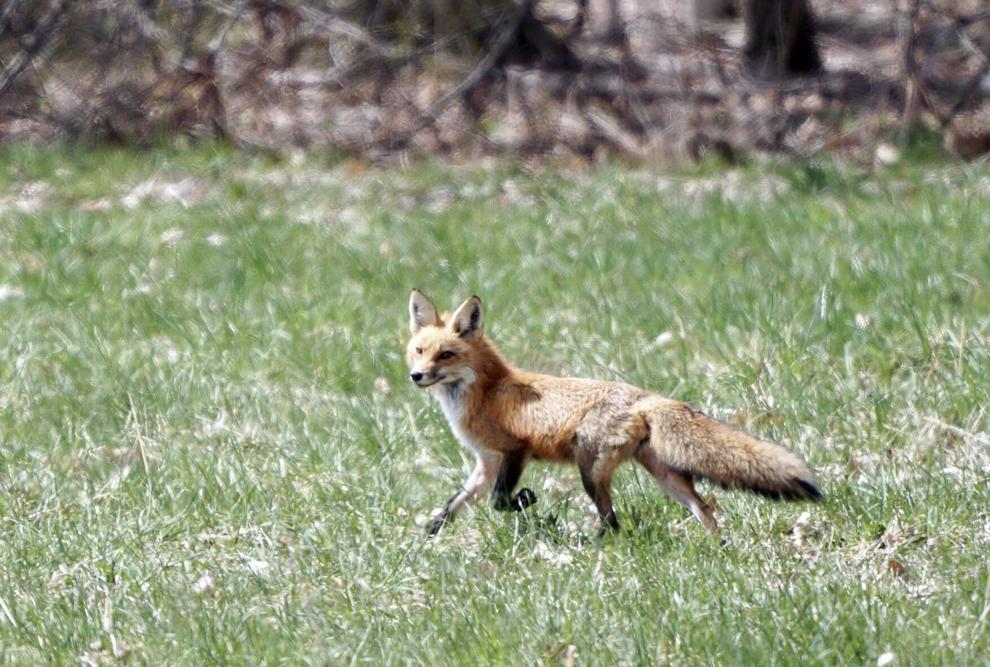 GREAT BARRINGTON — A town man shot and killed a rabid fox last month, after it attacked a woman while she took out her trash.
The woman, who suffered wounds to her ankle, was treated at Fairview Hospital and has undergone treatment for exposure to rabies, which quickly was confirmed, according to Animal Control Officer Shep Evans and town Health Agent Rebecca Jurczyk.
The Aug. 18 attack took place on Rachel's Way, a private street off North Plain Road near the West Stockbridge and Housatonic borders.
The woman told Evans that she was planning to take out her trash to the community dumpster when she looked out her window and noticed the fox acting strangely — "wobbling and staggering along the road," Evans said.
So, she decided that she would drive her trash to the dumpster, rather than walk. At some point the fox had crawled under her car, and when she opened the door and stepped out, the fox bit her ankle.
"It chewed her up very badly," he added. "Then she grabbed the fox by the scruff of the neck and flung it across the road and raised the alarm with the neighbors."
A neighbor who witnessed the attack got his gun and hopped on his ATV to get closer to the fox, which began stalking him before he was able to kill it, Evans said.
Lab tests confirmed that the animal had rabies. The fox smelled strongly of skunk, and Evans noted it's a possibility that there is a rabid skunk wandering in the area.
It isn't the first time wildlife has threatened residents on this street.
Three years ago, the same man used a rifle to kill a black bear that had grown fearless and threatening as a result of being fed routinely by Housatonic village residents.
"This time he used a .22," Evans said.
Massachusetts has seen several attacks by rabid foxes over the past few years. In July, for instance, a fox suspected of having rabies attacked several people in Ashburnham before police killed it. More than 5,000 animals have tested positive for rabies since 1992, according to the state Bureau of Infectious Disease and Laboratory Sciences.
The agency says it is rare for a human to die of rabies in the U.S., and that only one or two of the world's 55,000 rabies deaths every year happen in this country.
Evans said this fox is the first confirmed rabid animal he has encountered since he began this work four years ago. Two years ago, he said, he had to corral a rattlesnake found sunning itself in grass near Main Street until state wildlife officers arrived.
The snake, they surmised, had traveled from Mount Washington — it's one of the few places in the region where rattlers still exist — by slithering into the engine box of a car belonging to a bank employee who lived in that town, then exiting upon arrival.
"That was the only rattlesnake that I've ever seen," Evans said.