PERU — In a rare glimpse of an active state logging site, five people concerned about logging policy joined state foresters for a slog through slush and mud to see the effort to control the emerald ash borer on 93 acres in Peru State Forest.
Ash forests have been decimated by the tiny emerald green insect, which literally gets under the skin of trees to lay its eggs, depriving the trees of water and nutrients. The emerald ash borer has been found in 36 states.
The walk came at a time of debate, going all the way up to Gov. Maura Healey's office, about the efficacy and value of commercial logging on state lands.
A passage on Healey's gubernatorial-campaign website reads, "Maura will place a temporary moratorium on commercial harvesting on state-owned public forest land."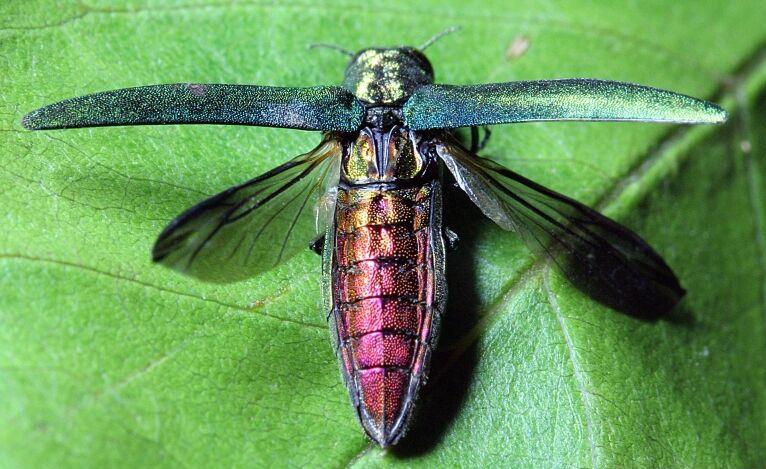 It also said she will take action prompt action: "Within her first year as Governor, she will develop and implement a science-based state forest management plan that accounts for the impacts of climate change on our forest resources and the role our forests can play in protecting the climate."
The tour in early March allowed critics of such logging to see that a commercial thinning, with financial benefit to the state and two towns, also could have environmental benefits.
State foresters met the five at Middlefield Town Highway Garage, then piggybacked by car and pickup truck to a plowed area just off Pease Road in Middlefield.
Some of the people on the tour praised the project, but not all were satisfied, including Janet Sinclair, of Shelburne Falls, who had requested the tour.
Pease Road in Middlefield, which becomes Curtin Road in Peru, is flanked by white pine, hemlock, spruce, fir and mixed hardwoods, including ash. A 200-foot strip on each side of the road, except where there are wetlands, is being pruned of large ash and other hazard trees.
In some of the cutting areas, brush and logs are on the ground. In others are just a few stumps, with the surrounding forest still standing.
As the walk began, Kristopher Massini, Central Berkshire District's management forester for the Department of Conservation and Recreation, said the logger had already felled most of the trees marked for cutting, with the exception of some large trees that need to be cut by hand.
"You're not clear-cutting here," John Galt, of Pittsfield, noticed.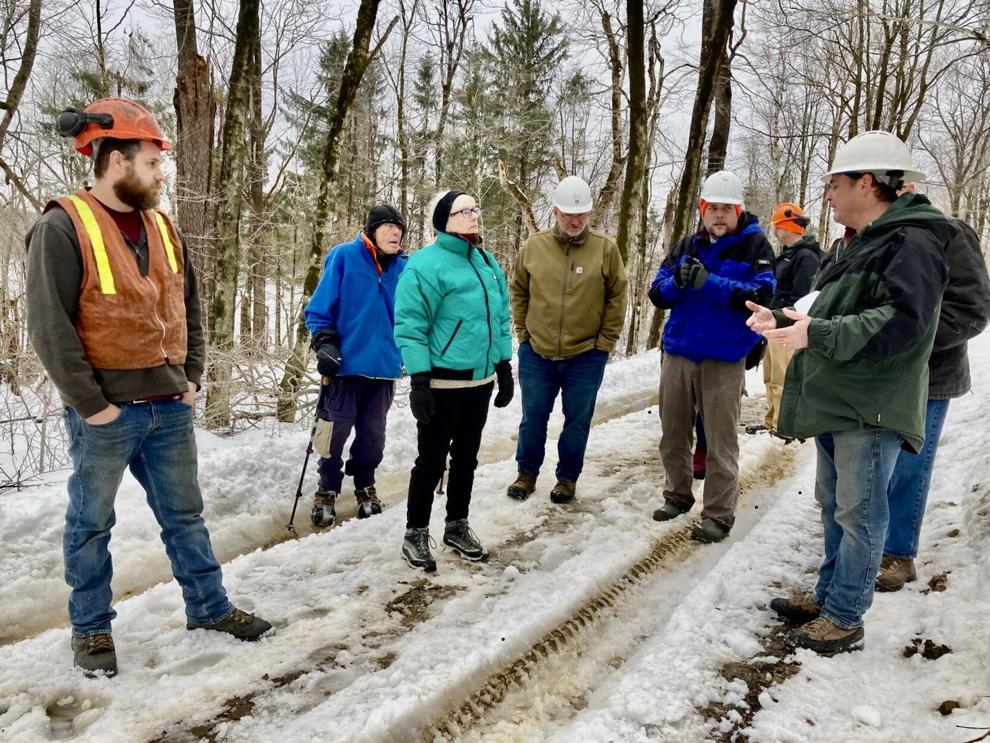 "No, we're just taking the ash," Massini said. Left standing in the forest are yellow birch, red maple, sugar maple, cherry, patches of oak, hemlock and white pine, as well as healthy ash less than 8 inches in diameter.
"It's still a very diverse forest," Massini said. "We just eliminated the ash as a hazard."
Massini was joined on the walk by his two counterparts in Berkshire County as well as by Tom Brulé, state lands program manager for the state Department of Conservation and Recreation.
Kevin Podkowka, Northern Berkshire District forester for the state Department of Conservation and Recreation, bent down to show the damage of an ash borer on a cut trunk of a large diameter tree. He noted how the rings near the center of the log were distinct and far apart, showing the tree had gained diameter as it grew. Rings closer to the outer edge of the mature tree became progressively closer together as the ash borer stunted the tree's growth.
He also pointed to the staining of a large portion of the heart, a sign of decay brought on by the ash borer.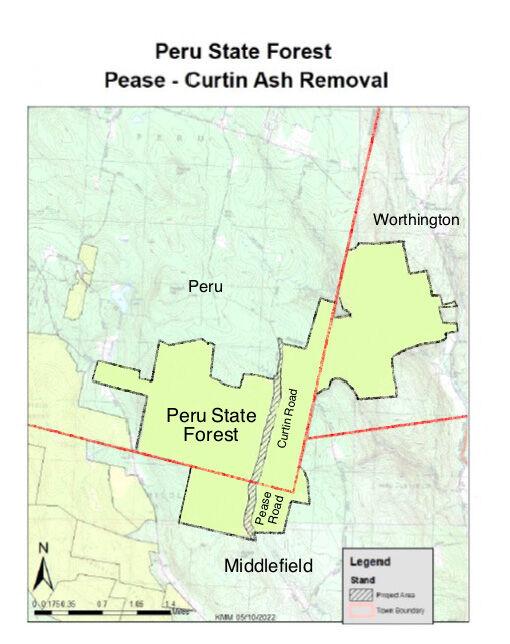 The cash value of the harvested timber is $36,514, which goes to the state. The job also includes two items of in-kind value to the state and two towns: the delivery of $30,800 of materials for the towns to repair and maintain the road, and $5,700 in control of Japanese bittersweet, garlic mustard, Oriental bittersweet and other invasive species.
Of the cash total going to the state, 8 percent or $2,921 will be divided between the two towns, with Middlefield getting $905, and Peru receiving $2,015, based on the amount of the project area that falls in each town.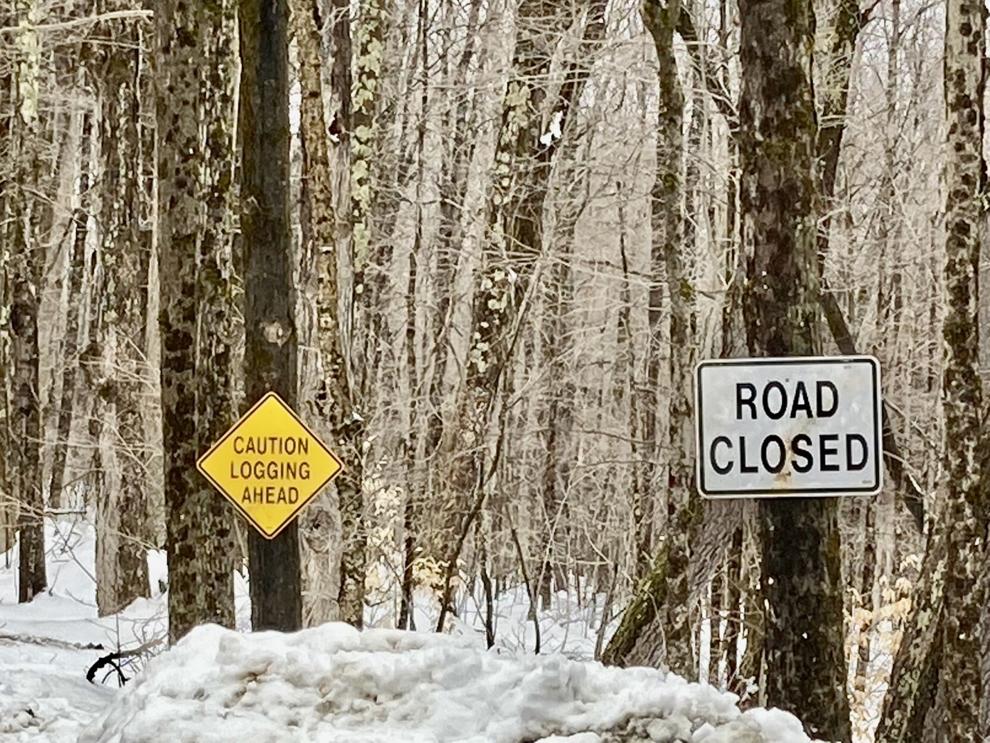 Podkowka explained ash trees that are stricken but not dead may have a chance of resprouting and growing from cut stumps.
"It's a function of the health of the tree, or how fast it's progressed," he said, "but they will sprout if we can actually cut them while they're still alive."
If that happens, natural selection may choose the best stem to continue growing, or foresters may do so through an "intermediate trim," Podkowka said.
Sinclair asked how frequently the state will embark on ash removal in the way it is being done at Peru State Forest.
"That's hard to say," Massini said, "because not all of our roads or trails have densities of ash like we had here or at the October Mountain site. This type of treatment would not work if you only had five trees in a mile. … It's got to be efficient enough to justify the effort put into it."
She asked what can be done with dead ash.
"So, luckily around here, the dead ash can still be sold as firewood," Massini said. If used soon enough, very recently dead ash can be turned into lumber products as well.
"When you cut a tree down, the bugs that are overwintering can come out in the spring, or in the summer, when their cycle tells them to come out," Massini said. The emerald ash borer is already found in New York, so transporting infested ash for lumber sale to just over the state line doesn't pose a threat.
Sinclair asked about the ash stands through the rest of the state forest.
"The state owns so much land that even if we attempted to try and cut all the ash, we would never be able to do it," Massini said. "A lot of it, whether we want to or not, will be left."
Using a color-coded series of markings, Massini and assistant foresters marked the ash and hazard trees for cutting before the logging started in December.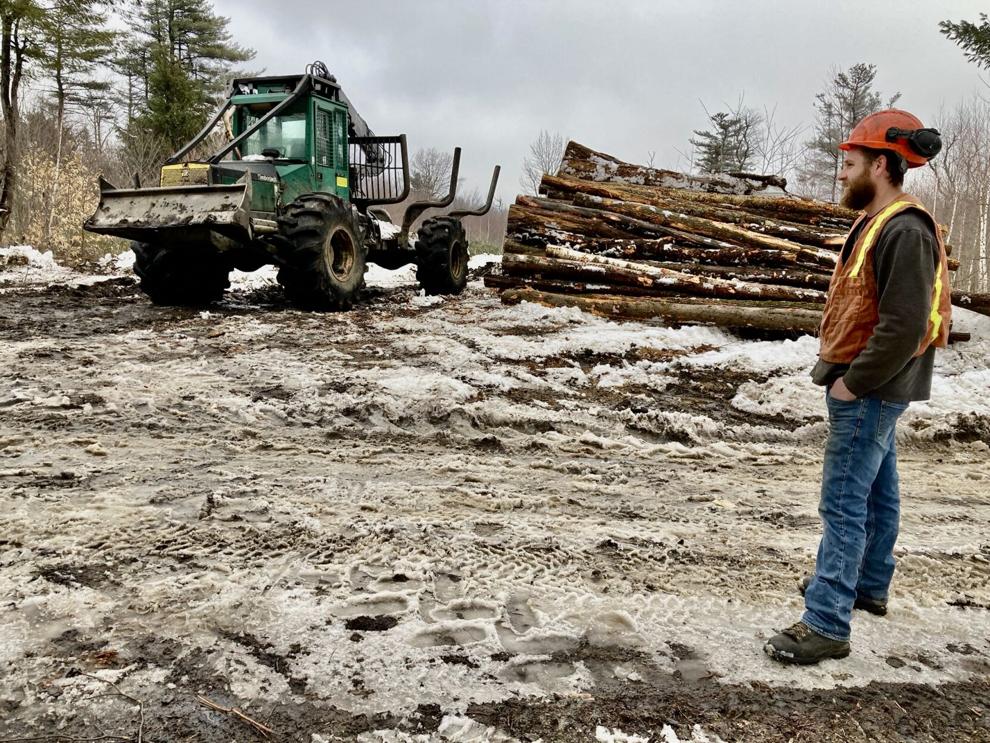 J.D. Cormier of Middlefield, the logger on the project, said he's on track for finishing the job before the ground softens up in the spring.
That's what Massini is hoping for as well.
"For the stage of the project that we're in, I see everything going as it's supposed to be," Massini said.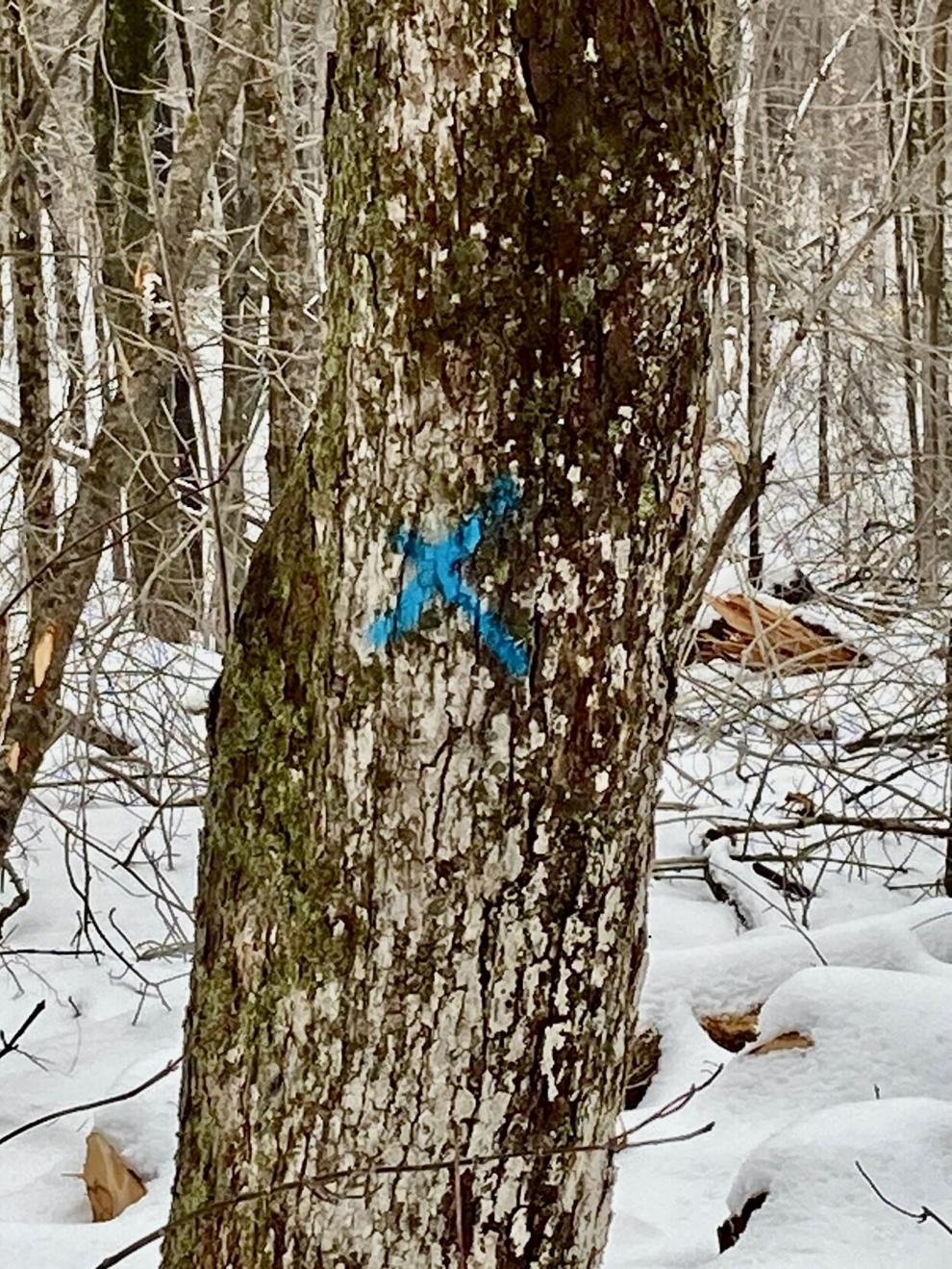 Susan Purser, of Becket, who is gathering signatures to oppose cutting slated for October Mountain State Forest, said, "I'm glad that we got to see the evidence we did have the emerald ash borer in the cut logs."
The Peru State Forest project, Purser added, is being done "in a more thoughtful and conservative approach, you know, so they're not disturbing the forest as much as I've seen on other jobs."
She said she still opposes plans for October Mountain, though.
Kim Wetherell, of Peru, said she was "impressed" with the project. "I think that they're doing a very good job out here as far as selecting the trees that need to come down." Wetherell said. "To me, basically it's management, and they're doing a good job at managing."
Ken Klopfer said he came to the tour from his Longmeadow home because he is concerned about commercial logging on state lands.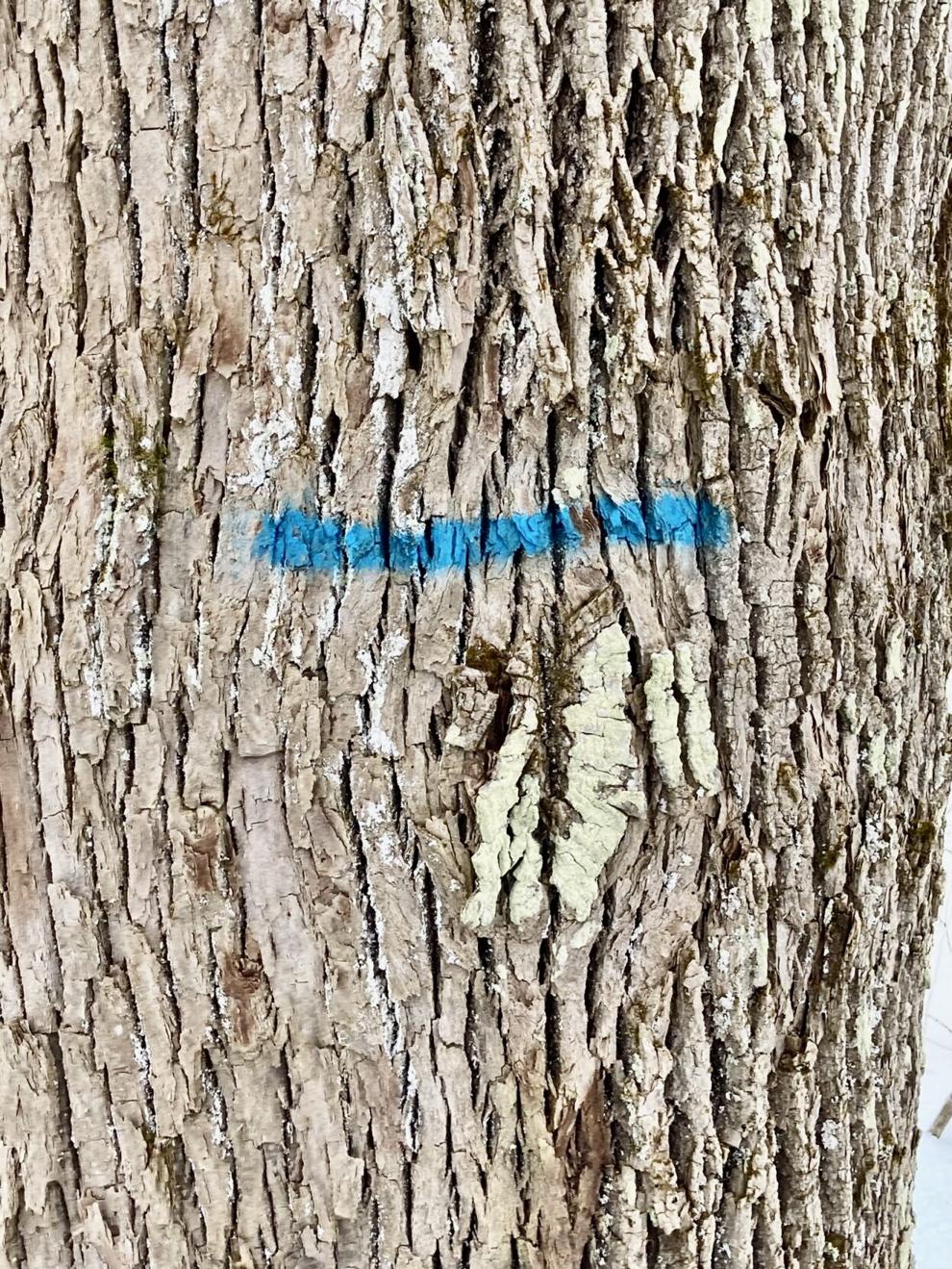 "And my impression is that this is more about forest management than it is about commercial logging, it's not really about commercial logging," he said. "I think that the gentlemen that were here are pretty professional, and they're dedicated to forest management, and they seem to think they've got rationale for … why this project went through."
Sinclair, who had requested the tour, remained unconvinced of the need for the intervention. She had invited Michael Kellett to join the tour. He is executive director of RESTORE: The North Woods, a Concord-based nonprofit conservation organization.
He was unable to be there but emailed The Eagle afterward.
"There is no scientifically credible reason for this project," he wrote. "Logging does not stop the emerald ash borer; it kills potentially resistant trees, which actually undermines forest recovery. Dead ash trees that could fall on the road they can be cut individually, just like oaks, beech, and pines."
"The fact that this project [is] perfectly legal shows how we need to update our obsolete existing forest-management laws," he wrote, adding he supports two bills that would institute logging moratoriums.