EGREMONT — The Eagle received a curious letter in the mail last week, addressed to the editor and written by Reginald Taylor, who wished to inform his dear friends in the Berkshires that he has died.
In a typed cover letter that's undated, Taylor writes, "[I] still have a number of friends in the Berkshires who will not know I am dead unless they read the news in your paper."
The obituary he included was short — shorter than the summary on the back of a softcover mystery book. What he wrote would have been a page turner, only it barely covered half a page.
We looked into all this, and it's true: Reginald Taylor, who had a number of friends in the Berkshires, has died in New York City. He was 92.
In words typed all in capital letters, he ended his obituary with a stunning paragraph that prompted us to go in search of the late Reginald Taylor.
He notes that his funeral and internment will take place in the village of Christchurch, in Cambridgeshire, in southeastern England, and then he concluded: "In death the English return to their roots. The English go home, they seek out their ancestral acre and are buried in the earth on which their forefathers walked."
The return address on the envelop listed an apartment at 123 Waverly Place, a narrow street in the Greenwich Village section of Manhattan. We reached out to a woman he identified as the person wrapping up his earthly affairs. Her name is Vlasta Goddard.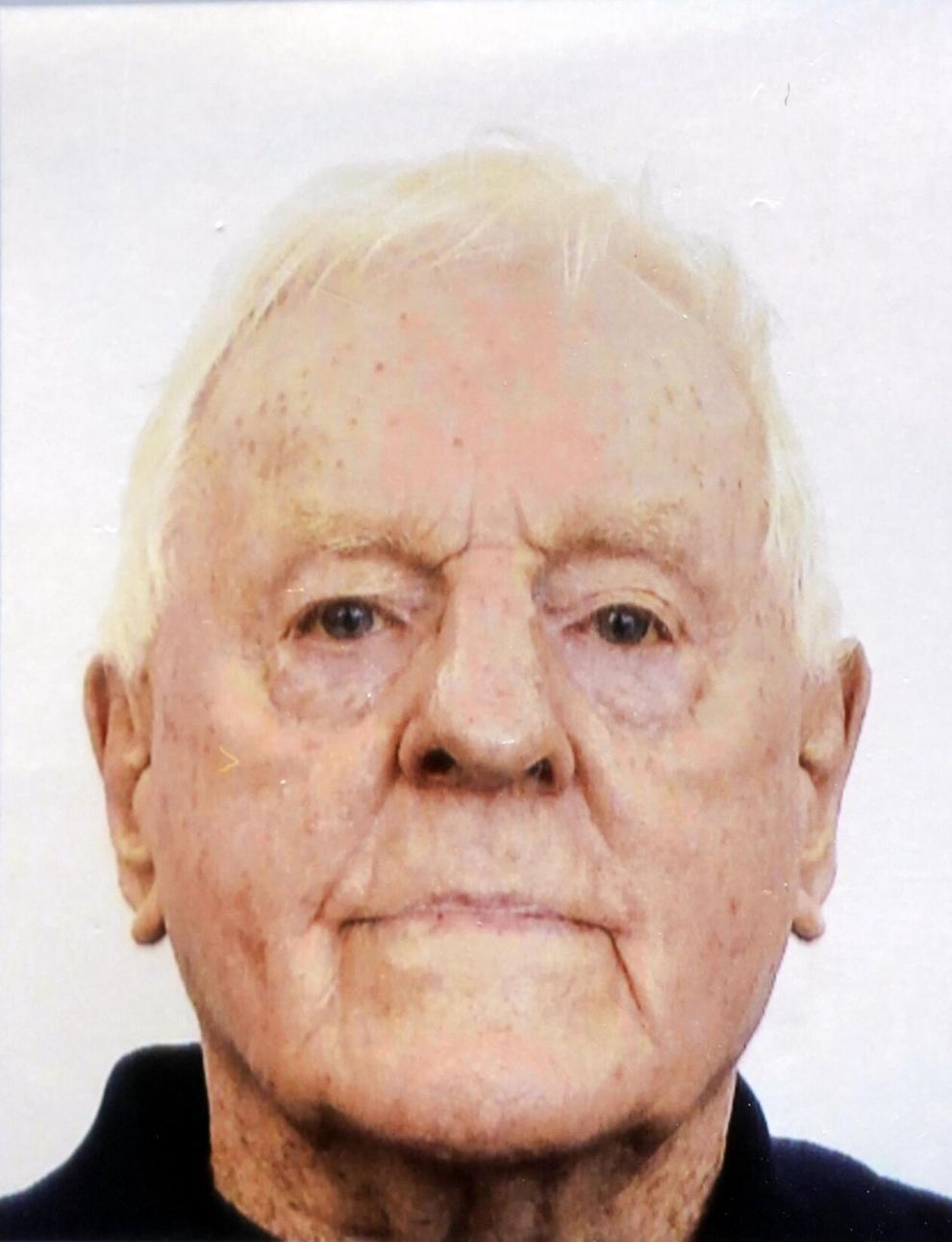 Turns out, she lives across the hall from what was Taylor's apartment. She told The Eagle that she often would check in on Taylor. On Oct. 12, she discovered his dead body in his apartment.
"Yes, I know Mr. Reggie, for many years," said Goddard, originally from Prague, in the Czech Republic. "He was so pleasant and, you know, always well dressed up and well-mannered and charitable."
It was Goddard who followed through with Taylor's request regarding his obituary. He had handed her the stamped and sealed envelope addressed to The Eagle about two years ago, she said.
"I didn't even know what was in it," she said.
Goddard then put us in touch with a woman from Lenox whom Taylor also had requested she inform about his death. Her name is Georgeanne Rousseau. And, so, between Rousseau; another good friend, Marilyn Stevens, of Great Barrington; the brief obituary that Taylor provided; and a man in England who was preparing this week to receive Taylor's mortal remains, here is more about the mystery man who wrote his own modest obituary.
He was blond-haired and handsome, and he stood about 5 feet, 5 inches tall. He was funny. He could be caustic. He loved gardening and singing and being English among Americans.
And his partner of many years was killed on a Berkshire roadside.
Reginald Taylor was born an only child to a prosperous family in Cambridgeshire 92 years ago. He was fond of telling people that his birthday, May 29, also is known as Royal Oak Day, a former public holiday commemorating the restoration of England's monarchy in 1660.
He was raised on a farm that had been in the family for a couple of hundred years. His grandmother was a good friend of Dorothy Sayers, author of the Lord Peter Wimsey series of mystery novels and short stories.
Though his strong-minded mother wasn't pleased about it, Taylor wanted to be a singer, and he went on to train at the Royal College of Music in London. A singing career would never transpire, though he would sing in choruses and spontaneously for the rest of his life.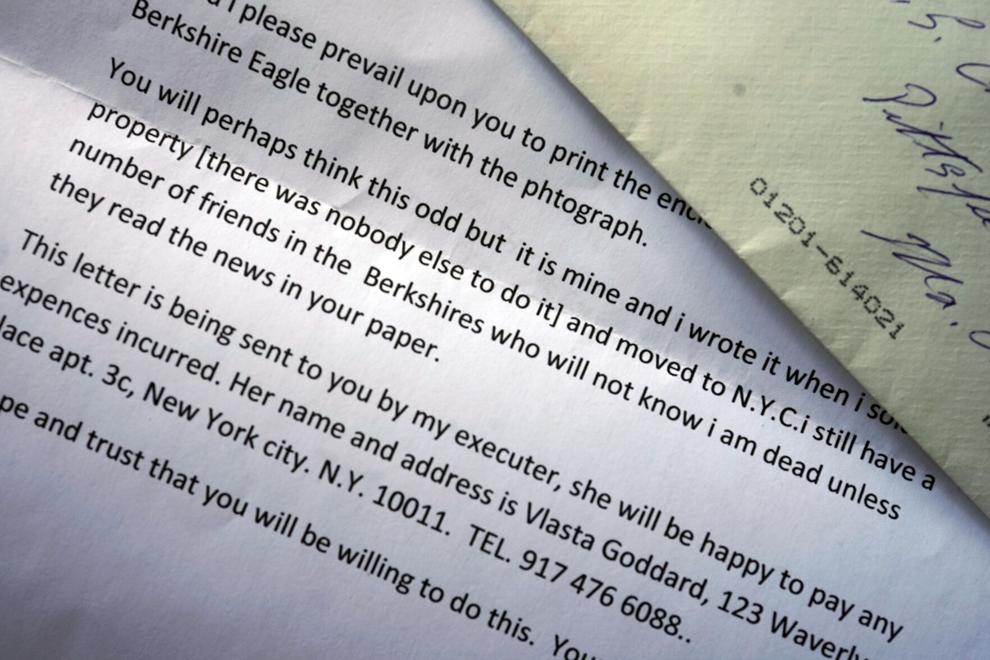 Friends say they believe Taylor had lived for a time in Italy and the Netherlands before moving to New York City, where he shared that Greenwich Village apartment with his partner, Stanley Tanenbaum. In New York, Taylor would work as a paid caretaker to elderly women. He didn't do it for the money; he apparently had money. Rather, he did it because he was a social creature and didn't like lonely people to remain lonely.
He and Tanenbaum purchased a home in South Egremont more than 40 years ago. The home was old and charming and sat upon the bank of the brook behind the Old Mill restaurant. Taylor would live in South Egremont full time. Tanenbaum would come up on weekends.
"They loved it there," said Rousseau, who, along with her husband, Jean, became close friends with Taylor through their mutual connections to the Berkshire Botanical Garden.
One weekend, Tanenbaum, an avid bicyclist, accidentally was struck and killed by an automobile when he was bicycling on Route 71 in Egremont. According to online records, that was in 1999.
"Reggie and Stanley would host dinner parties," Stevens said. "Reggie would cook fancy-fancy food. He liked to plant trees, and he'd have to get Stanley's permission, and they would fight about it. They were great."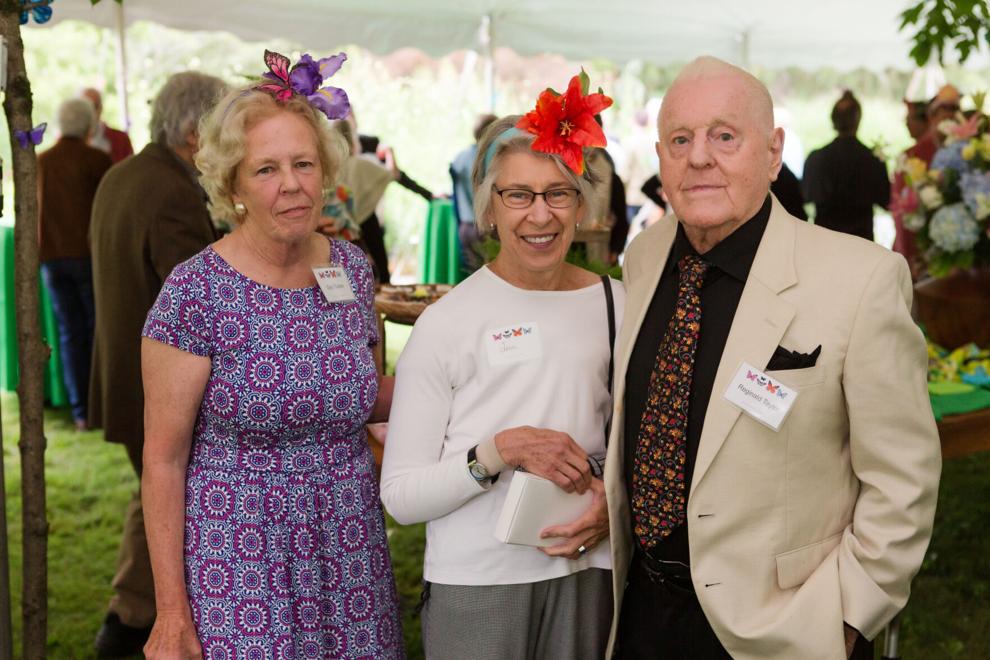 At Berkshire Botanical Garden, Taylor ran the used furniture sale fundraiser for 40 years, Rousseau said. And he sang wherever he could, including as a member of the Stockbridge Festival Chorus.
Stevens first met Taylor in the choir of the First Congregational Church of Great Barrington.
"He was a tenor. I was a soprano," she said. "He used to laugh at me because certain music makes me cry. 'Why are you crying?' he'd tease me."
According to real estate records, Taylor sold the South Egremont house in 2007. Friends said he returned full time to New York City, where he had many interests, including serving as a volunteer at the Jefferson Market Garden. He would continue to visit the Berkshires, including, for the last time, this past July, and friends in the Berkshires would continue to visit him.
Stevens said that not long ago, Taylor told her he was living in physical pain and was ready to die.
Rousseau and her husband, Jean, had lunch with Taylor in New York only a few days before his death.
"He was kind, lovable, deeply cultured in the performing arts, a dignified fellow who lived a worthwhile life," Rousseau said. "The mention of his name always brings a smile to a face, because he was such a character."
In England, a man named James Hughes, the vice chair of the Christchurch Parish Council, said he was unable to find anyone in the tiny village of 800 souls who knows of Taylor or of any relatives. Yet, the village is preparing to receive Taylor's mortal remains.
It will hold a funeral service beside the Old Croft River, in a stone church that Hughes describes as "rather a small affair."
Upon his ancestral acre, Reginald Taylor will be welcomed home.