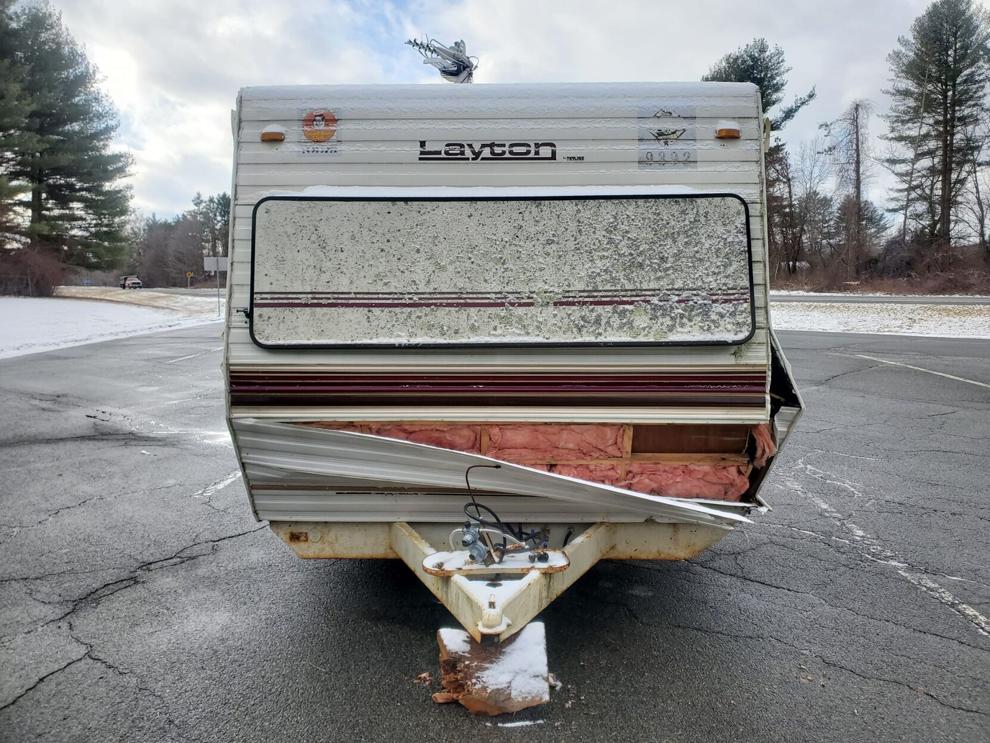 SHEFFIELD — It's not exactly the crime of the century.
But the person who abandoned an old jumbo-sized camper filled with trash at a rest area off Route 7 early Tuesday kept police busy.
With good tips in hand, they tracked down the owner, who agreed to remove the trailer, said Sheffield Police Chief Eric Munson III. Police also charged the owner with several violations, including abandoning a motor vehicle.
It's a Skyline brand, Layton model, and probably around 20 to 25 years old, Munson said.
It's full of junk, scrap and garbage.
"Bags of paper, some furniture and bedding," he added.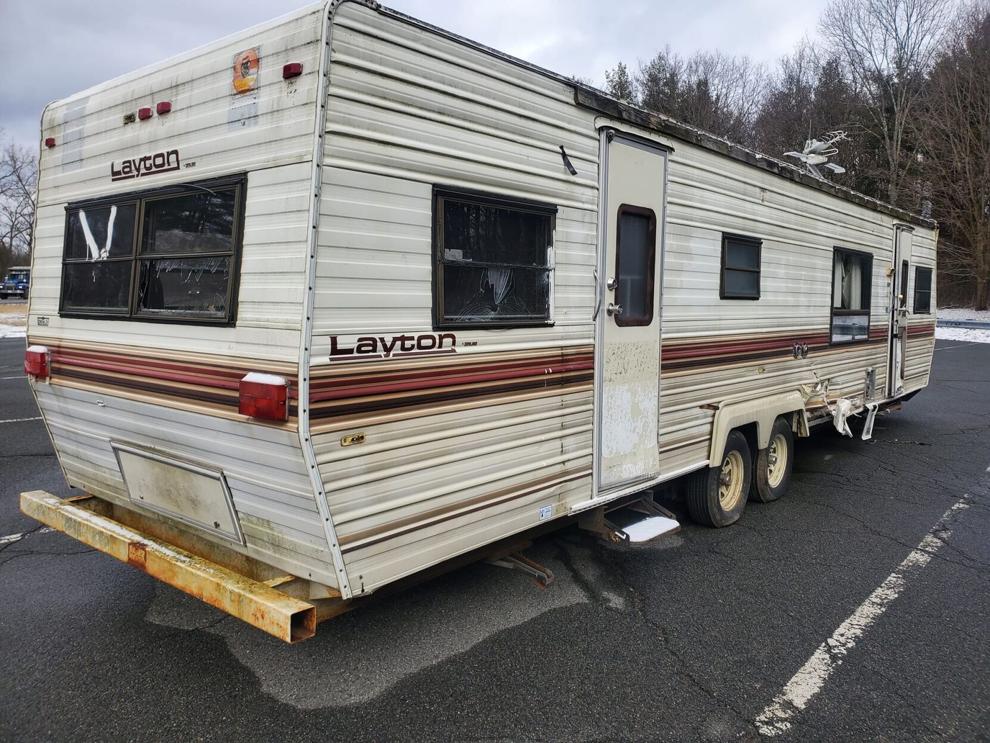 A photo the department posted to Facebook shows a beat-up trailer with a broken rear window. It was left at the rest stop at the 2.1 mile marker heading north between 6 and 8 a.m.
The department's post said it wanted to "reunite this camper with its rightful owner," and asks that if anyone saw it being towed in the area of Hewins Street, Alum Hill Road and Polikoff Road to please call the station.
The problem, Munson said, is that towing and storage fees at an impoundment yard would have been "astronomic."
It would likely fall to the state, which owns that stretch of highway and the state would want to track down the owner to recoup its costs. The owner eventually admitted that they hoped the state would simply take it away.
Munson said it was the Facebook post that helped police find the owner. Then, a bunch of people who know him "ratted each other out because they didn't want to get into trouble."
Given the odds of getting caught, abandoning something so large and undesirable wasn't such a good idea.
"It's kind of a dumb thing to do," Munson said.