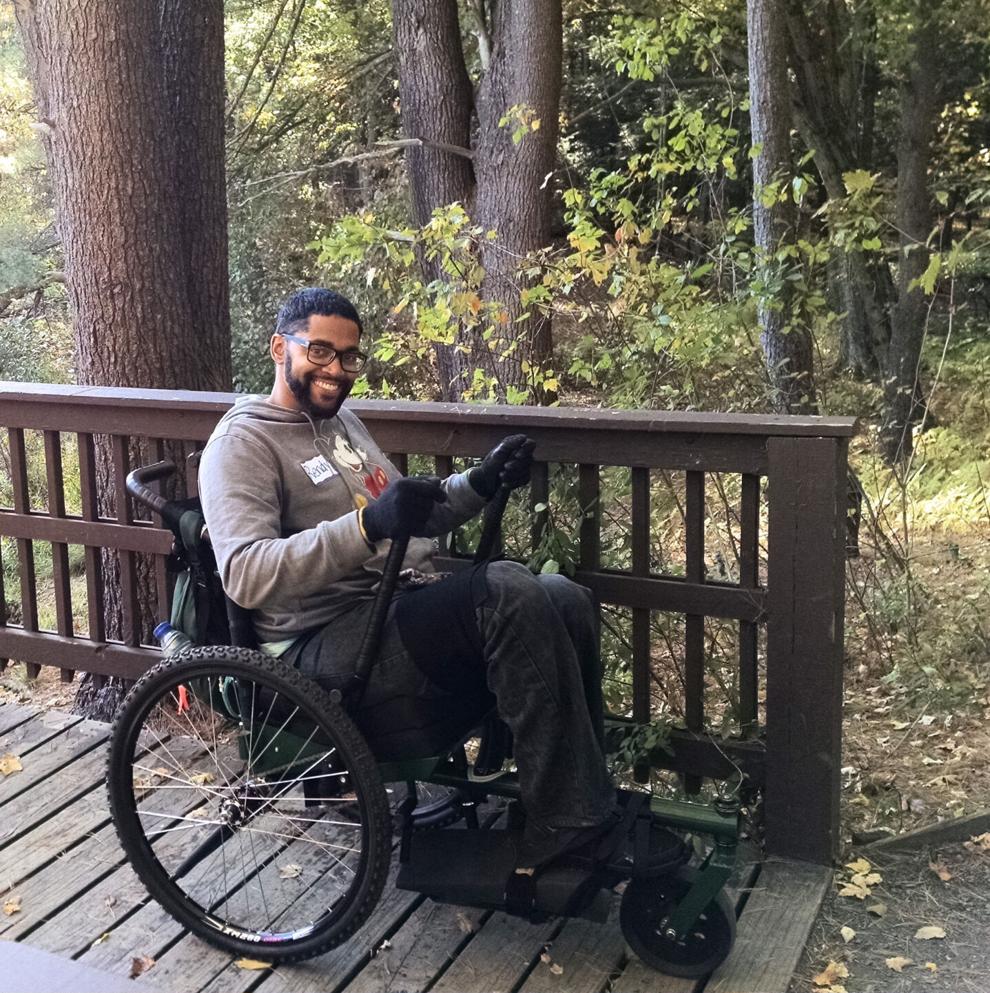 SHEFFIELD — For those who can't go into the woods without help, Sheffield has a solution.
With a state grant, the town bought a "GRIT Freedom Chair" that can be borrowed from the Bushnell-Sage Library's "Library of Things" by those from any city or town with a CW Mars system library card.
The chair is an all-terrain combination manual wheelchair and mountain bike designed by MIT engineers who founded the Medford-based company, GRIT.
It's lever-driven and has handles for pushing from behind. It's easy to use and transport, according to the company's website. It has separate sand and snow tires. The library links to the website and a video of a introduction of the chair and demonstration of its use one of two sessions the library held.
The chair is the latest addition to the Bushnell-Sage's "things" library. Other items include four different ukuleles, a guitar, an Orion 4.5 reflector telescope and a 10x/30x steromicroscope.
A $4,192 Massachusetts Office of Disability grant paid for the chair. Town officials applied for the grant after the town's Commission on Disabilities suggested it to the Select Board.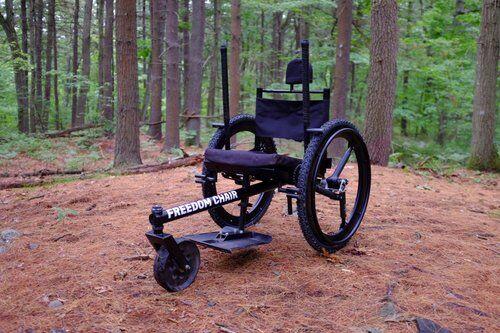 "This was a whole new way of looking at access," said board Chair Rene Wood, who wrote the grant application. "Consistently the town has been working on improving accessibility and doing things that are more inclusive, like a new pathway at our town park."
The state was "extremely interested" in providing the grant, Wood added, because it was the agency's the first grant for a GRIT chair.
Wood says she'd also like to get GRIT's new "junior model" for children.
The GRIT chair – along with other kinds of adaptive equipment – is also available at some state parks through the Department of Conservation and Recreation's Adaptive Hiking Program.