EGREMONT — When the tree landed on Mark Roggen's log home Tuesday morning, he still had power.
But soon, another tree slammed into a transmission line in this community around Prospect Lake.
"My furnace started backfiring and all sorts of stuff was going on — plus a funny electrical smell," Roggen said, watching his neighbor ride a small tractor to clear that chopped up tree from Roggen's drainage ditch.
He shut everything down and hopes his appliances aren't fried.
Roggen and some of his neighbors haven't had power since Tuesday, and as of Thursday afternoon, National Grid isn't sure when they'll get it back. He's got other problems now — a crane will have to pull the tree off the house without destroying the deck and stairs. At least he's getting more sleep.
"I go to bed at 8 o'clock when it gets dark," he said.
Roggen is one of thousands in Berkshire County who lost power when the coastal nor'easter blew in early Tuesday and pounded parts of the county with close to 3 feet of heavy snow.
He's also one of nearly 700 South County residents whose power remained out as of Thursday morning.
Egremont, West Stockbridge and Monterey are some of those towns with the most extended power loss, according to the Massachusetts Emergency Management's power outage map.
As of around 11 a.m. Thursday 207 customers still didn't have power in Egremont; 123 in West Stockbridge; 122 in Sheffield and 87 in Monterey.
But that is changing fast. The MEMA map shows that utility crews have been quick to restore power.
A trip through Egremont reveals just how busy they are. National Grid and other utility trucks are clustered in various areas, and tree removal and snow plow crews have been working to clear the way for the linemen.
Contractors from all over the East Coast and Canada have flooded the area, said several linemen.
"What saves us is those who have been working 18 hours a day," said a National Grid lineman and troubleshooter who would only give his initials, S.R.K., and had stopped for a snack at the Old Egremont Country Store.
When asked why South County outages have lasted longer than the rest of the county, he said there are a lot more homes built farther apart and "far away from the main line."
"More spread out properties," he said.
Ally Jerrow, a National Grid lineman who lives in Red Hook, N.Y. — where she still has no power — agrees with S.R.K.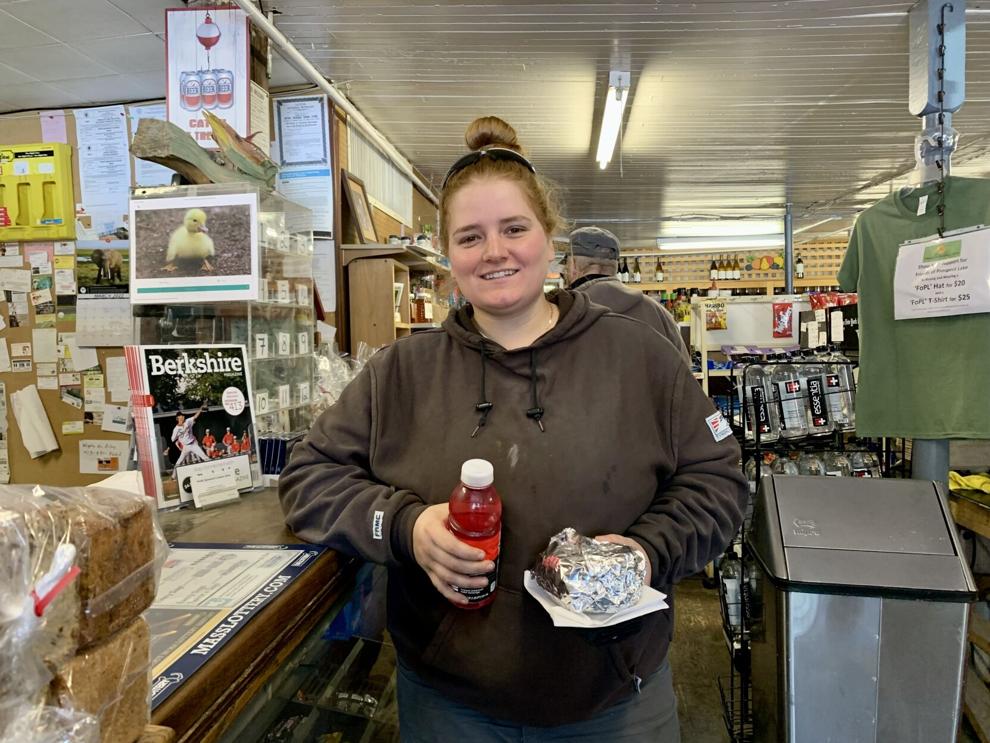 "It's more rural — and there are a lot of pine trees," she added, holding her breakfast sandwich and a drink while waiting for workers to clear the trees from the lines. "Pine trees just break so easily."
'A building with some lights on'
While linemen were stopping in for food, Richard Allen grabbed a newspaper. Allen, a Catamount Mountain Resort ski instructor who is teaching at a Vermont ski area this winter, said he was heading back up to the private roads around Prospect Lake to help Roggen, his neighbor, clear the tree pieces from his drainage ditch off Second Street.
"Because we're a neighborhood we help people out," said Allen, who's lived here for 20 years. Allen also is out of power — but he's running his generator.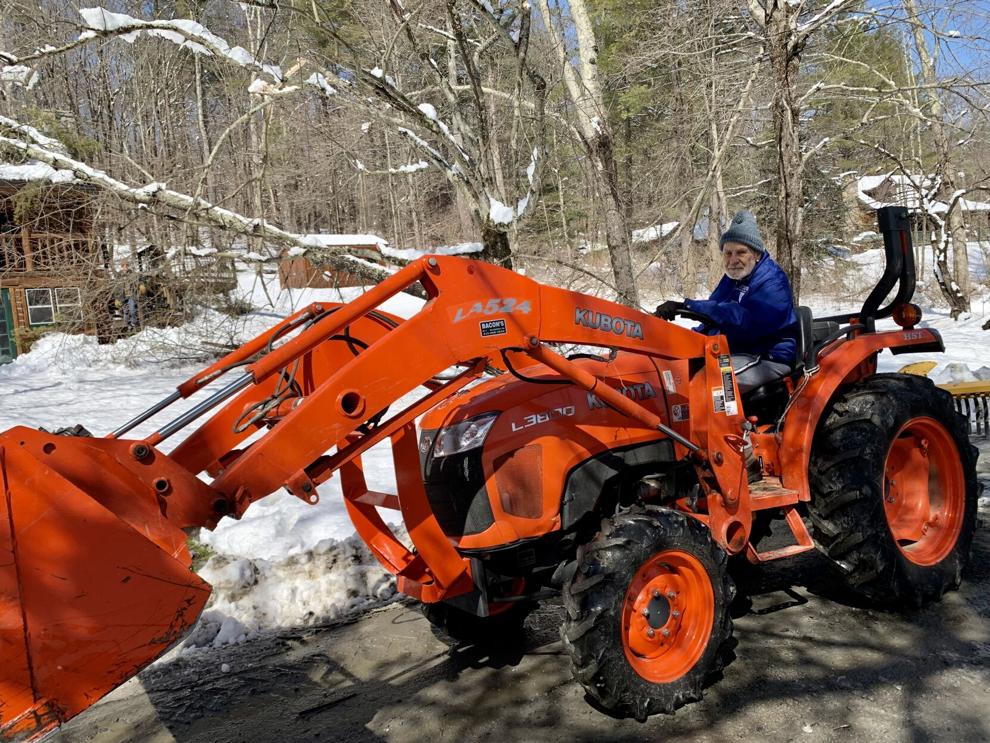 "It's been quite an effort by the community," said store owner Frank Pastier, who lives upstairs.
Quite a reminder of what you've got until it's gone.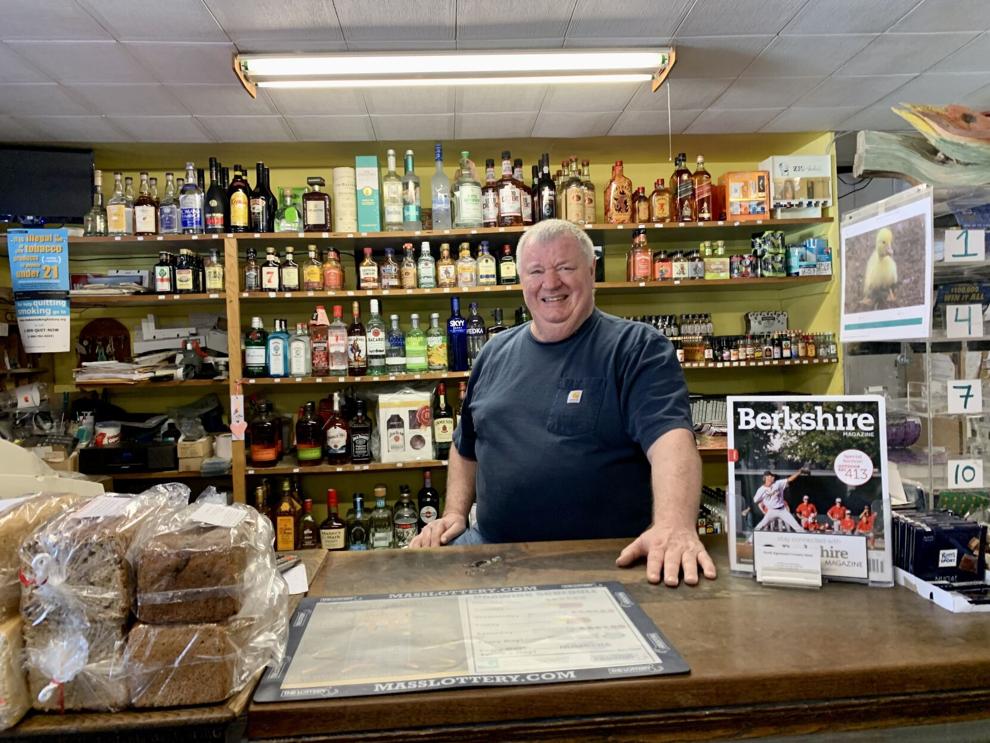 "We didn't have power for two days in New Marlborough," said Jennifer Fleming, a single mom, from behind the counter of the Egremont Market, where she works. "We couldn't even get off the mountain."
Her front-wheel drive Kia Optima wasn't going to manage it.
"I have a little propane stove so I was able to cook," she said. "But we didn't have heat. We just kept the refrigerator and freezer closed — and prayed."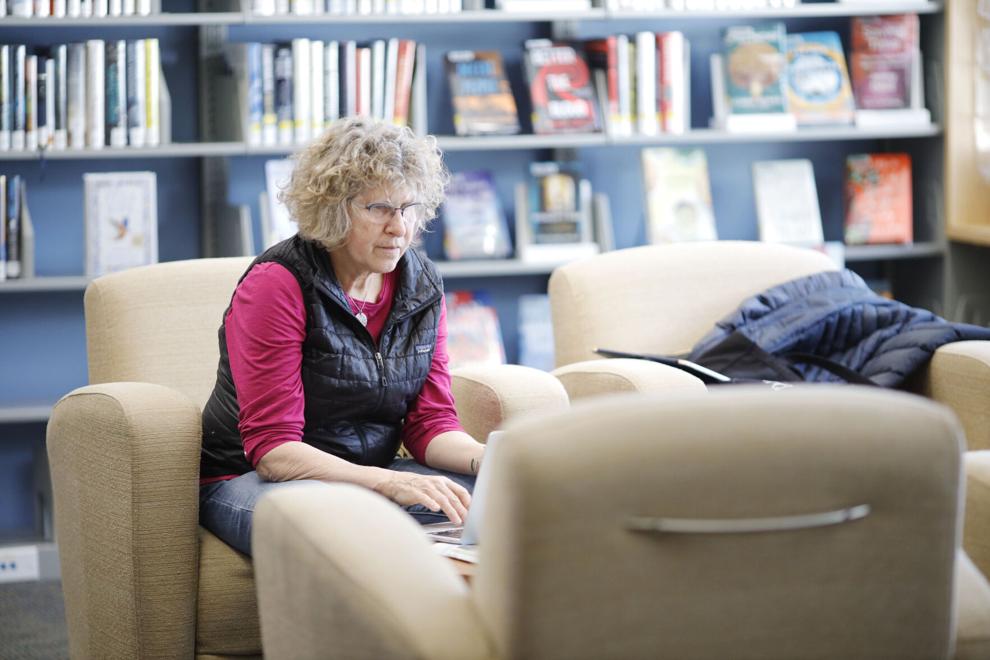 Tina Bardwell has lived in West Stockbridge for almost 30 years. She's seen storms blow through the Berkshires, but she's never had an outage like this.
Bardwell's home, not far from Main Street in West Stockbridge, was without power from about 2 a.m. Tuesday until about 5 p.m. Wednesday. She said many of those hours were spent shoveling piles of snow out of her driveway.
Bardwell said the hours that would have normally been filled watching TV or attending a creative writing class on Zoom were instead dedicated to playing rounds of rummy with her husband, cleaning out cupboards and reading books checked out from the town library.
When the lure of these activities wore out and the power remained down, Bardwell and her husband called it a day early and went to bed.
The family home stayed warm, but was dark without power and internet. Bardwell said she's thankful for the blessing of a gas heater and stove that kept chugging on through the storm.
Bardwell said she and her husband ventured out yesterday to find the whole town dark and quiet. They drove around until they found a building with some lights on, it happened to be their local Dunkin'.
Wednesday night, when the lights did surge back to life in her home, Bardwell said it was a relief.
"It was just amazing," Bardwell said. "I think I realize how much I rely on it and what a friend it is — it's such a friend."
Thursday found Bardwell in the town's library, finding comfort in being able to check her email, play Wordle and complete the New York Times mini crossword puzzle again.
Rachel Alter, director of the West Stockbridge library, opened at 10 a.m. Wednesday with the help of a generator to give people a place to charge their phones, use the internet and get warm.
Alter said she's heard all manner of stories about people making it through the storm. One resident told her they were roasting a chicken on Tuesday when the power went out, so they they threw the chicken on the range top.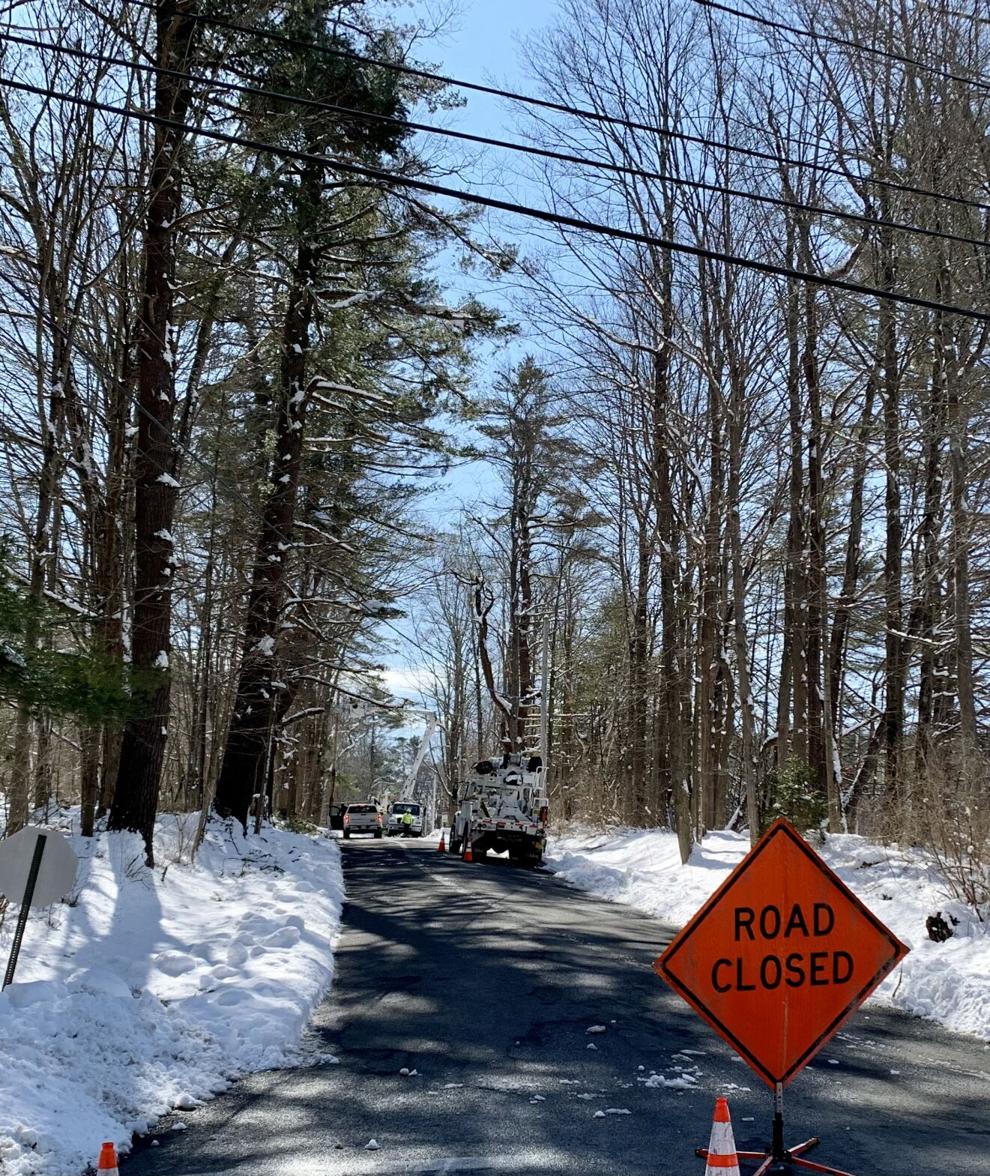 Another resident told Alter they heated frozen dinners in a pot of boiling water on their woodstove, and recounted eating a meal of pulled pork sandwiches and coleslaw by candlelight. It's all very "Little House on the Prairie," someone told her.
Ann-Elizabeth Barnes, who lives off Jug End Road in Egremont, said she and her family always stay prepared. Egremont typically is the first town to lose power, and the last to get it back, she said. Hers came back on Thursday morning.
"We have a wood stove, solar lanterns, a tiny gas stove for our bedroom, a gas cook stove and a small generator for our refrigerator and freezer and cellphones," Barnes said. "And solar lights to hang around the kitchen."
She also stores water in the basement in gallon jugs.
Barnes heaped praise on the power company crews. She said she hopes they all get bonuses.
"They worked unceasingly," she said. "They are essential workers who truly serve us."