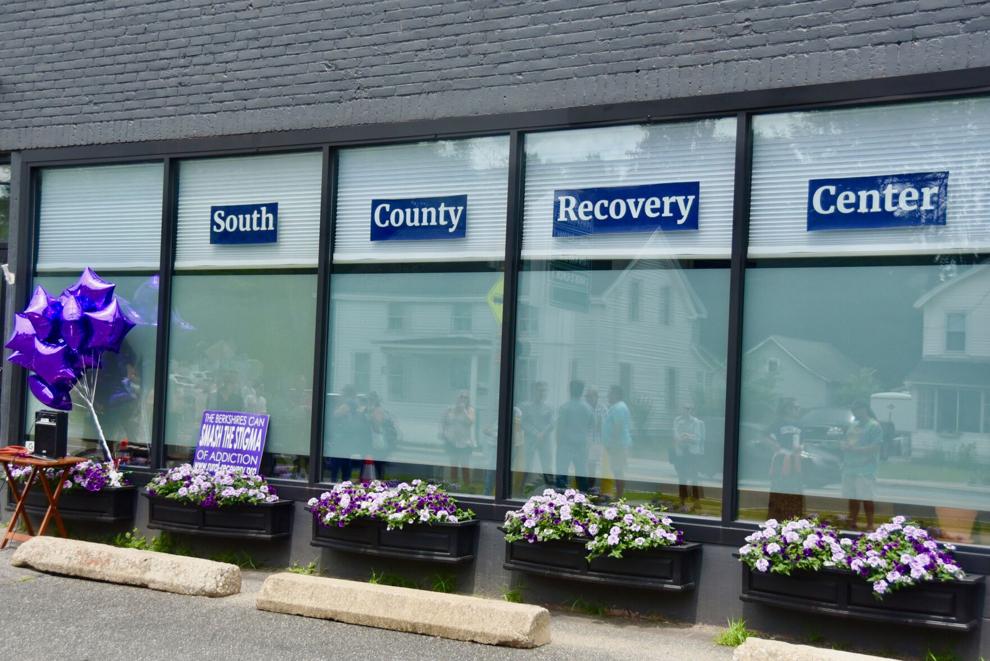 GREAT BARRINGTON — "Nobody should feel shame about being a victim of substance use disorder, and nobody should feel shame about going into recovery for it."
Those are the words of Gary Pratt, director of Rural Recovery and founder of Smash the Stigma 413, shortly after cutting the ribbon to officially open the South County Recovery Center, for which he is also the director.
Located on State Road in Great Barrington, a main street through downtown, the SCRC is a "hub" for those seeking recovery, Pratt told The Eagle during the opening celebration on Saturday afternoon.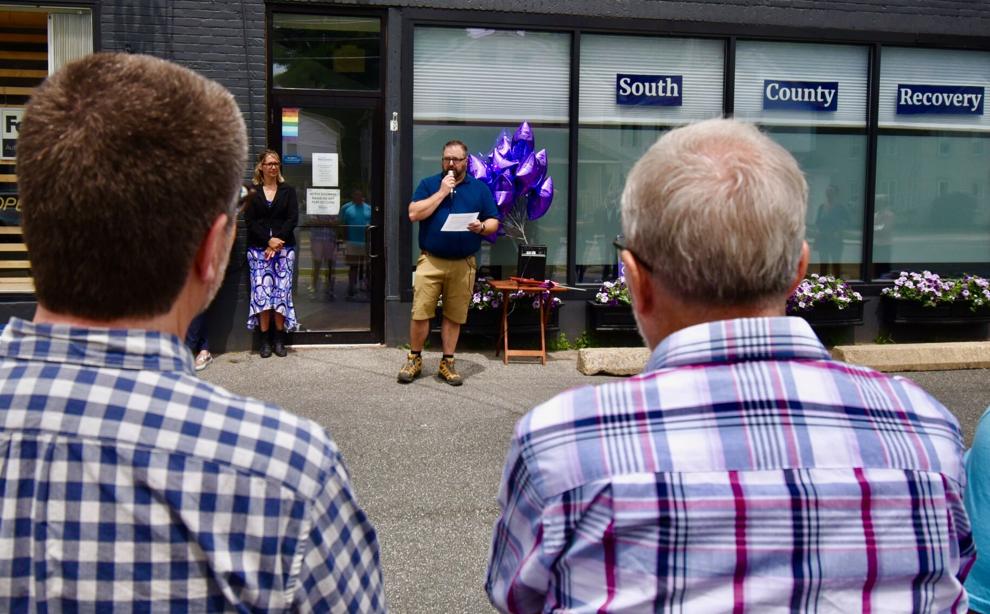 "We meet people where they're at," he said, noting that the journey to recovery is a long one, and that there is "no wrong road to recovery. It is different for everyone."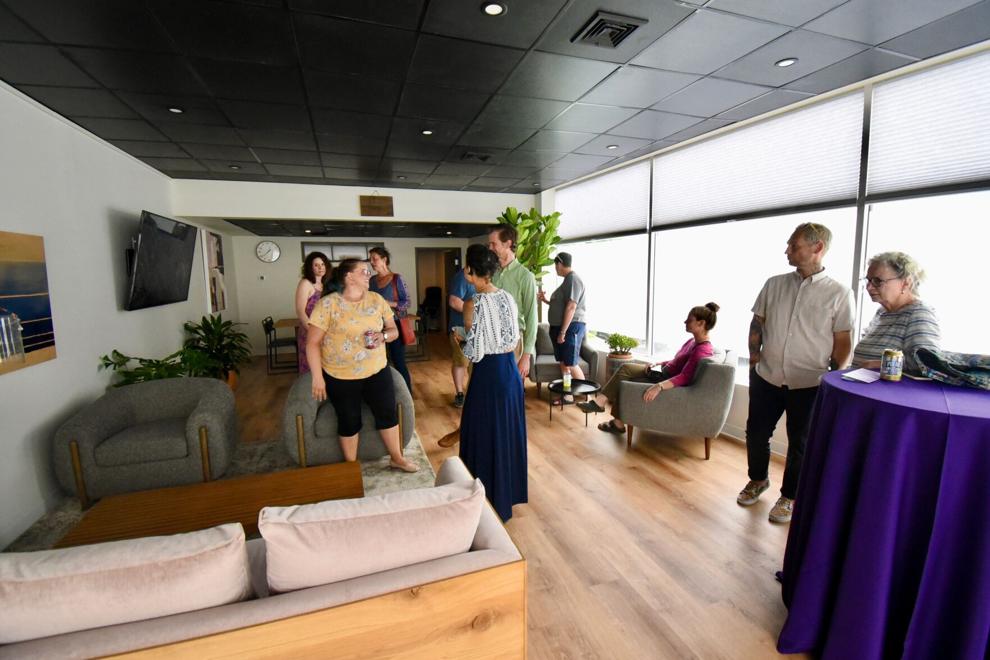 Pratt explained that anyone can come in just to check the place out, or just to talk to someone, or to take their first step in their recovery journey.
Recovery from substance use disorder is not a cure. There is no cure. The road to recovery goes on forever, and is aided by members of the recovery community around them. For most folks, relapse is part of the journey. It usually takes several tries before the temptation of relapsing starts to fade. But it never fully goes away.
The SCRC, Pratt said, will bring in a fulltime recovery coach. The purpose of the center's staff is to accompany folks on their road to recovery, help them understand what it takes and how to do it, and how to connect with resources, such as rehab centers, counseling or support groups.
The center has already been hosting a support group for those in recovery every Friday evening and Saturday morning, Pratt said.
"Sometimes, it helps just to have someone to talk to," he said. "It's all about making connections, and letting people understand that you don't have to face recovery alone. We share our recovery."
Pratt has been in recovery for several years, he noted.
"When someone comes in, we will walk them through the process and how to navigate it so it's not so scary," he said.
State Rep. William "Smitty" Pignatelli, D-Lenox, was there for the ribbon cutting, and he expressed his excitement that the center is right in the downtown, rather than tucked away in some remote neighborhood.
"We need to keep these on main streets where they can be seen and be a part of the community," he said. "We also need more recovery centers in Berkshire County, and we need more beds in treatment centers, especially for teens with substance use disorder."
The South County Recovery Center was paid for through grants, and pro-bono work performed by several local trades people, including the interior design and electrical work. The renovation itself was also provided at a discounted price.
"We had a lot of community partners that stepped up to make this happen," Pratt said.