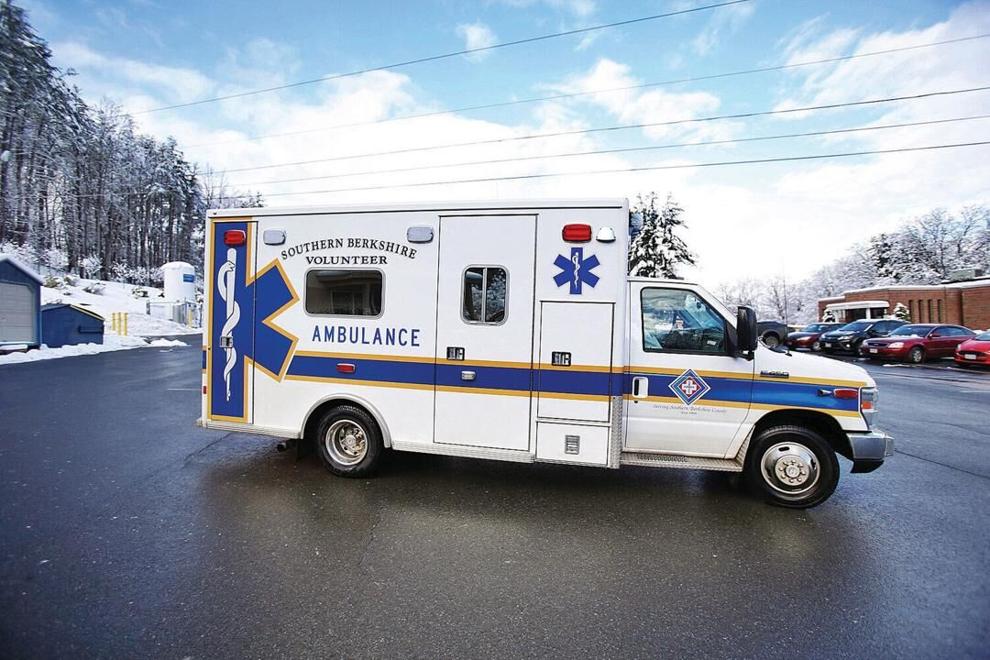 GREAT BARRINGTON — There are four ambulances in the fleet that serves six South County towns, and they are getting old, cranky and more expensive to run, fix and replace in the age of COVID-19.
Two need replacing at around $250,000 a pop, not including medical equipment. Delivery of one on order got stalled by supply chain problems, and now it won't be ready until October.
On top of that, the Southern Berkshire Volunteer Ambulance Squad is facing other pandemic-related problems, ongoing staffing issues and high gas prices.
To help it through these rough times, the nonprofit is asking the towns to provide a total of $250,000 through their federal COVID-19 relief grants.
The largest request of American Rescue Plan Act money is $135,138 to Great Barrington, which is receiving more than $2 million in federal funding. Alford and Egremont have already said yes. The other towns are set to deliberate on the question at upcoming meetings.

In a letter to the six town Select Boards, Caleb Stone, the squad's new executive director, wrote that the organization is working to shore up its finances, raise money and hike wages to retain paramedics in what has long been a national and local staffing crisis for emergency medical services. The squad has, in the past, struggled with shortfalls.
"Our goal is to remain self-sufficient, but if that does not appear to be possible, we will be proactive in informing you of any subsidies needed and why," Stone wrote.
What the squad can't afford, he said, are new ambulances. He said the four vans average 6.5 years of age and 130,000 miles. The oldest is a 2013 van model.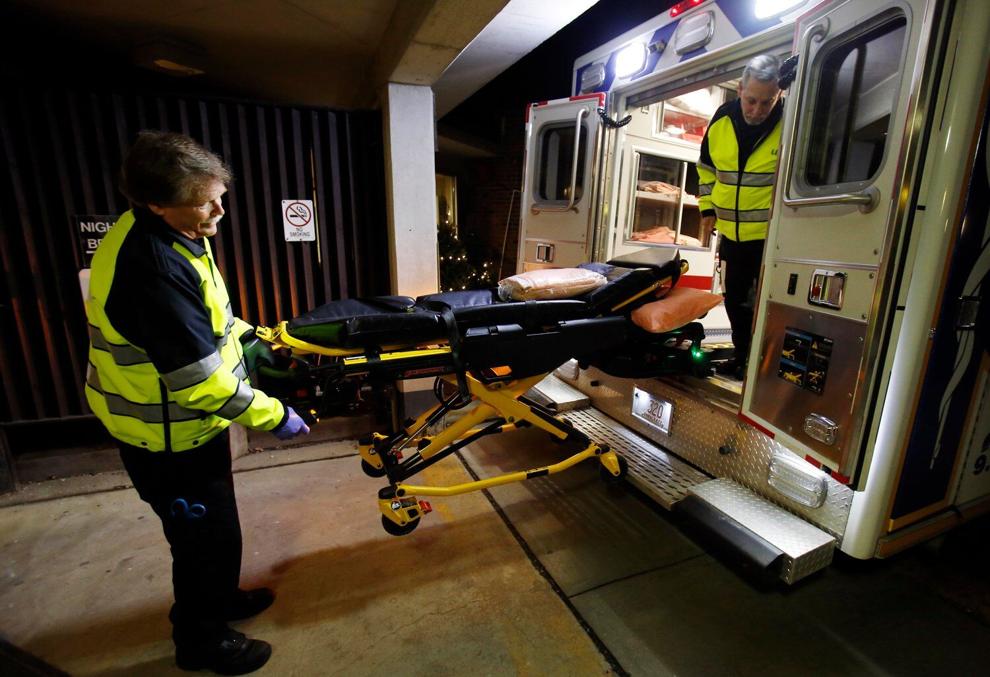 The cost of a new ambulance can vary from $60,000 to $325,000, depending on what goes inside it, said Luke Rice of Arrow Ambulances in Rock Rapids, Iowa.
"There are a ridiculous amount of variables that play a part," he said.
Stone told The Eagle the squad is facing around $50,000 worth of equipment in a new ambulance.
The nonprofit, with a staff of 28 and whose annual budget is $1.94 million, has received nearly $400,000 in pandemic grants and found a way to increase reimbursements from Medicare and Medicaid, Stone noted.
But it's not nearly enough.
"Medicare will only pay around $432 for ambulance transports when private insurance pays around three times that," Stone said.
The average cost of a single hospital transport is around $630, he said.
When asked if the aging fleet is a threat to public safety, Stone said the question is "complicated."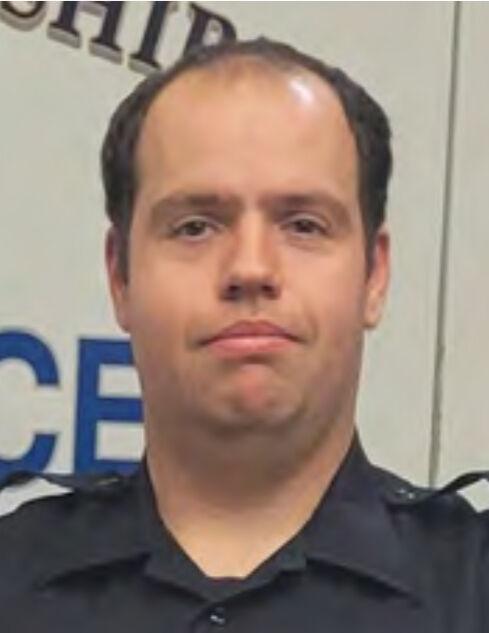 "We have backup systems," he said, noting mutual aid from other ambulance services in other towns are called if they are inundated with calls or are short-staffed.
They also rotate the ambulances.
"We try to keep two in good shape with a third available," he said, noting that they budget around $50,000 per year for repairs and have been spending around that amount.
"It doesn't include gas and oil changes," he said.
At times when lots of calls come in, they need two ambulances staffed with two paramedics 24/7, Stone said. Typically, one of these is sufficient, but COVID-19 has changed that equation, causing an increase in wait times for people needing transfer from one hospital to another.
"That's a countywide issue," he said, noting that virus exposures, testing and illness have all caused staffing hiccups. "We're running at what we call minimum [staffing], but we seem to be meeting demand OK."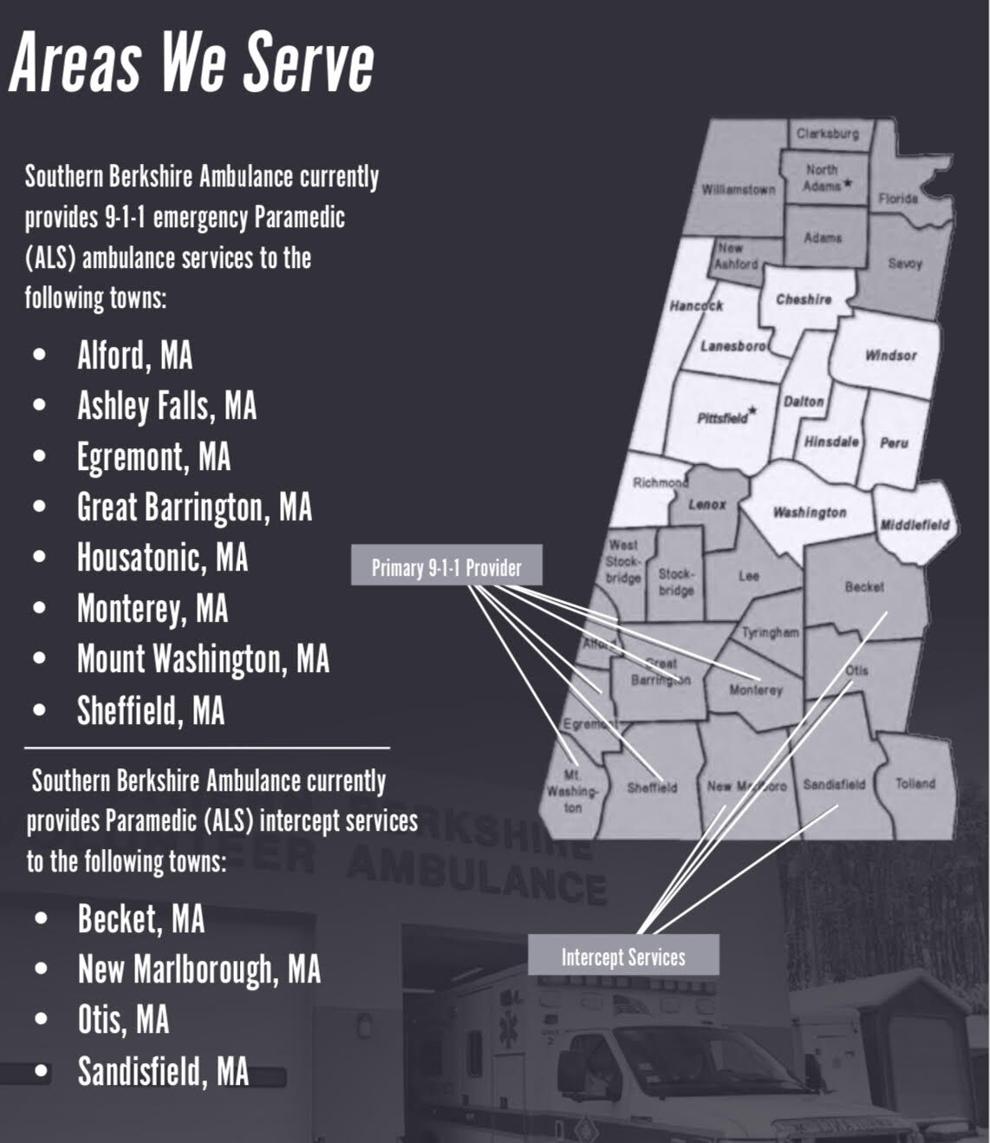 Stone said the nonprofit has hiked wages to attract and retain workers, ease burnout and raise morale. These now range from $18 per hour for a new emergency medical technician to $35 an hour for a paramedic with 20 years of experience.
The squad also is currently holding EMT training classes to improve the hiring pool.