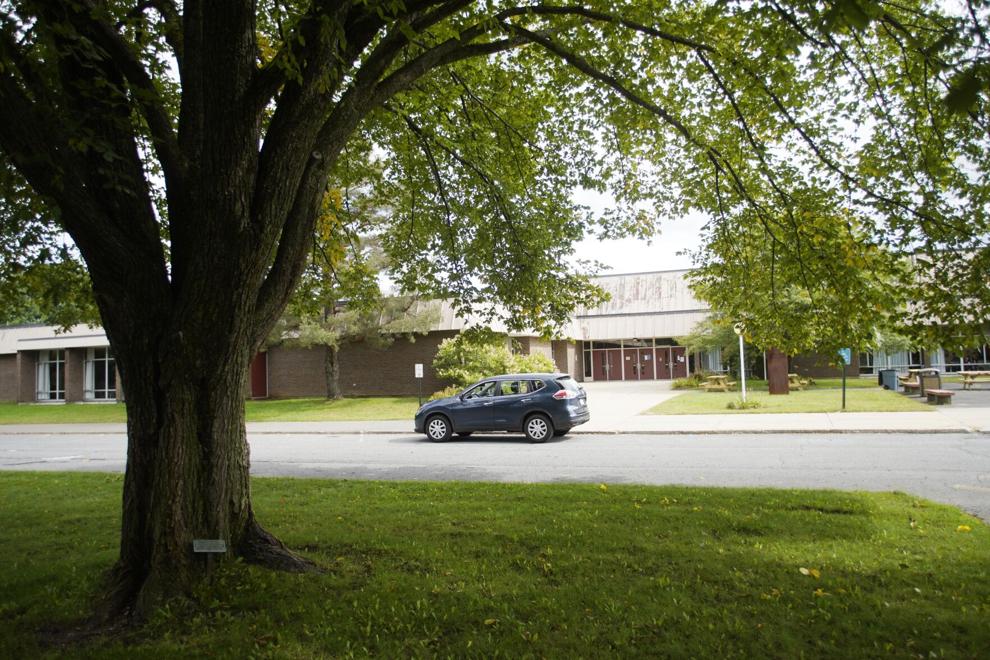 STOCKBRIDGE — Annual town meeting voters raced through approvals of the town's nearly $8 million operating budget, $3.6 million for the Berkshire Hills Regional School District and $4 million of borrowing for infrastructure projects to replace bridges and to finance a new fire engine.
But the meeting, clocking in at three and a half hours, hit speed bumps on continued funding for ongoing legal expenses connected to the Rest of River settlement to clean up PCBs from the Housatonic River, and a citizens petition to guarantee continued hybrid formats for town board and committee meetings.
Out of 1,645 registered voters, 112 — nearly 7 percent — turned out for the Monday night session at the Town Offices.
Town spending from all sources for Fiscal 2023 totals $11,550,000, up $833,000 from the current year. About $400,000 of that comes from higher school costs, since the town sent 118 students to the Berkshire Hills district this year, an increase of seven from the 2020-21 school year.
The tax rate at $9.52 per $1,000 of assessed property value will be up slightly from the current $9.38. Taxpayers for single-family homes are expected to see a 3 percent increase on average. The average single-family home is valued at $600,000, compared to $525,000 last year.
Crunching the operating budget numbers, Finance Committee Chairman Jay Bikofsky noted salary increases of 2 to 3 percent for town employees, as well as higher fuel costs, a public safety hike of $90,000 for an additional police officer to cover overtime and vacations, pursue investigative issues and deal with more prevalent mental health problems.
After minimal discussion, the spending plan was endorsed by an 89 to 8 vote. The education budget also sailed through, 93 to 10. A separate line item to fund the town's $481,000 share of a potential $1.5 million design study for a new Monument Mountain Regional High School also found favor in a 97 to 14 vote.
The infrastructure borrowing of $4,093,000 passed, 99 to 9 — including:
• $2,080,000 for the Tuckerman Bridge near the Stockbridge Golf Course;
• $1.2 million for the Averic Road Bridge II in the Interlaken neighborhood;
• $750,000 toward a $1 million fire engine, possibly defrayed by a state grant;
• $448,000 for the salt shed at the transfer station;
• $200,000 for additional construction work at the Park Street pump station.
But opposition surfaced for the town's share of $35,000 in legal costs from certified free cash for Rest of River PCB negotiations, matching previous annual spending approved by town meeting voters since 2013.
Dr. Charles Kenny, chairman of the Stockbridge Board of Health, said he needed more information about the project and asked whether the town would face a financial hardship by postponing a vote to a special town meeting following a public forum "so everyone can understand what's going on, because I don't understand it."
Rest of River Municipal Committee representative Stephen Shatz cited multiple informational meetings and updates over recent years and saw no reason to delay a vote following nine years of routine approvals. He described "some risk" for possible violation of the five-town inter-municipal agreement to participate in the settlement with GE that includes a $1.5 million payout to Stockbridge.
A motion to delay approval of the funding failed by 81 to 28. Voicing dismay at the outcome, Thomas Stokes urged a "no" vote on the $35,000 item to fund legal expenses, contending that "many, many of us don't understand what's going on, why we're part of this agreement; it's an important issue requiring transparency, and there's a tremendous amount of confusion."
He noted widespread opposition to the agreement in Lee over a disposal facility for low-level PCB-contaminated sediment from the Housatonic River.
Town Counsel Donna Brewer described the legal expenses as an enforceable obligation. "I don't want to see this town breach any legal contracts," she declared. Voters agreed, approving the expense, 89-23.
In other action:
• An amended citizens petition to continue and require hybrid in-person public meetings so residents could participate remotely in real time via electronic transmissions passed, 52 to 32. Site visits by town committees that include deliberation by members are exempted from the requirement.
• By 43 to 29 voters backed a resolution introduced by resident Heather Campbell to change the town seal, state flag and motto "to better reflect our aspirations for harmonious and respectful relations between all people who now call Massachusetts home."
The citizens petition was aimed at replacing a state flag and seal that Campbell said "embodies the subjugation of native Americans through violence." Similar resolutions have been approved in 46 cities and towns statewide, aligned with recommendations by a special commission appointed by state lawmakers.
• Voters approved 17 separate Community Preservation Act projects totaling just over $600,000 for historic preservation projects as well as community affordable housing, open space and recreational initiatives.