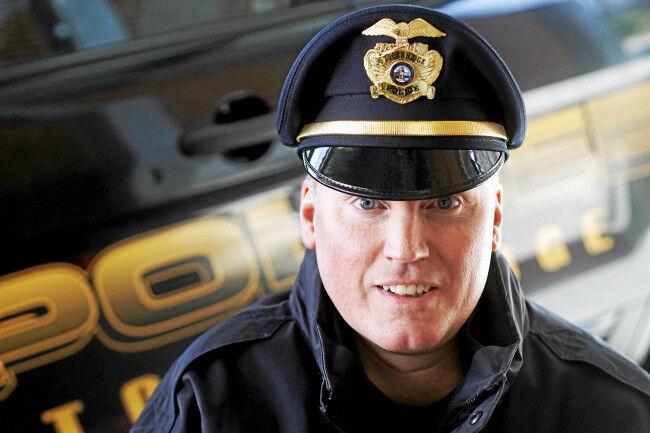 STOCKBRIDGE — Before the state's police reform law took effect last July 1, Stockbridge Police had been staffed with six full-time officers, the chief and three or four reserves to cover shifts when needed.
But the law, which significantly tightened training and certification requirements, led to the shutdown of the state's Reserve Academy, cutting off a crucial resource for local departments.
"[The law] did away with reserve officers," Police Chief Darrell Fennelly said this week in a presentation to the Select Board and Finance Committee. "We're down to zero reserve officers."
To cover the shortage, Fennelly wants to add a seventh officer to the department, and to assign Sgt. Kirk Nichols additional responsibilities as the department's investigator. During a recent deep dive into the town's spending plan for the upcoming fiscal year, Fennelly noted that the request for an additional officer is the department's first since 2014.
"This is my first ask for anything that would significantly increase the police budget," said the chief, who was hired in 2016. "We've operated here, since before I came here, on a shoestring staff, with the help of reserves. Without the reserves, we're really walking on a tightrope."
Town Administrator Michael Canales told the Select Board and Finance Committee members that the cost of adding the full-time officer position recommended by Fennelly would total about $89,000.
"I do feel it's critical for our department, being able to cover shifts and give these guys a quality workplace where they'll want to stay and they're not going to be burned out and end up making mistakes out on the street."
The reform law passed last year, which is designed to increase accountability and transparency in law enforcement, requires reserve officers to have the same level of training and certification as full-time officers.
Fennelly acknowledged some of the changes in the law were necessary, but noted that the training and certification elements cause "everybody to be walking on egg shells — one mistake and you could be decertified; you're gone."
Fennelly deploys four officers on duty each day to cover 24 hours of department staffing. Illness or vacation makes it impossible to fill a shift without overtime, even if a staffer is willing to work a 16-hour day.
"Adding one person won't solve that completely, but it's another person to ease that burden," he said, "and to turn a person into an investigator will just help us out immensely — saving money on overtime and increasing the quality of our work here in the P.D."
Fennelly pointed to difficulties in retaining and recruiting officers, as well as staff turnover, "even though we are one of the more desirable departments in Berkshire County. People are well-treated here and they make a better rate." But a recently hired officer left after three only months, he noted.
To increase efficiency in the department, he is proposing to take Nichols out of his daily rotation in favor of a more flexible, administrative schedule as the department's sergeant and investigator for major cases.
He cited a regional shoplifting ring broken up by Nichols, a 113-hour commitment during the sergeant's shifts, including 20 hours of overtime — a total cost of $5,626 — as well as a breaking-and-entering case last year handled near the end of a midnight shift and a convenience store burglary.
Responding to a question from Finance Committee member Jim Balfanz, the chief pointed out that the number of investigations has increased in recent years.
He listed "a huge uptick" in computer, mail and telephone fraud cases as well as a "Zoom bomb" call during a Berkshire Hills Regional School Committee meeting in the board's Stockbridge office.
Fennelly said that while the town has fewer violent domestic abuse incidents than surrounding communities, mental health challenges are greater, leading to a potential grant-funded shared services agreement with Lee and Lenox through Tri-Town Health for a co-responder position.
Select Board members Ernest "Chuck" Cardillo and Patrick White signaled strong support for Fennelly's request, but Roxanne McCaffrey, the chair, was cool to the request. "Maybe not this year, but down the road," she said.
The Select Board and Finance Committee will continue reviewing the police chief's budget request at upcoming meetings.