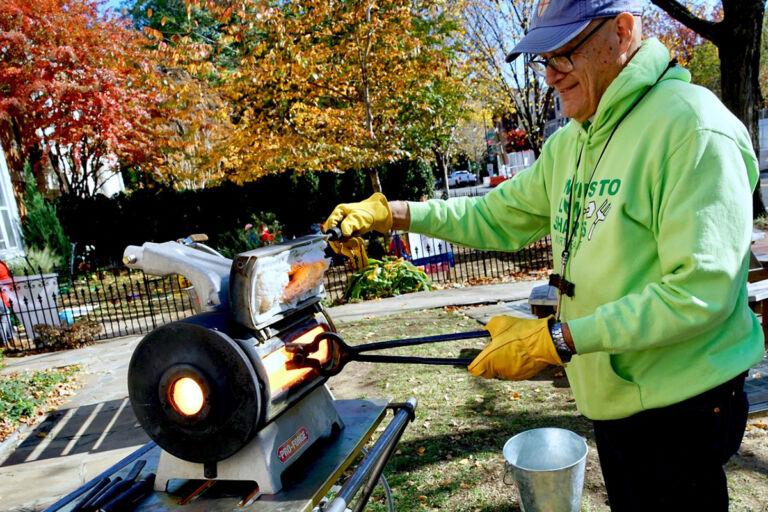 GREAT BARRINGTON — Bishop Jim Curry was serving with the Episcopal diocese in Connecticut when a school shooter took the lives of 20 children and six adults in Newtown.
"I helped to bury one of the children," he said of the 2012 Sandy Hook massacre. "That is a reality that just changes you."
Troubled by other gun violence in his midst during his career, when Curry retired from the ministry he would embark on another spiritual path — one that transforms guns into tools, art and other useful things on the blacksmith's anvil. A path that says, "transform thy rifles into garden tools."
He would co-found Swords to Plowshares Northeast — not a new concept, but a movement that, through Curry and others, migrated east from the nonviolence work of a Mennonite pastor in Colorado, raising awareness about the dangers of firearms.
The New Haven, Conn.-based group — named for a Bible verse that espouses nonviolence — works with police departments on buybacks for unwanted guns, then breaks them apart before being forged by Curry and his crew at events around the Northeast.
"We're out almost every weekend," Curry said.
In partnership with Grace Church in Great Barrington, as well as a handful of community groups, Curry will demonstrate and teach the craft at the Guthrie Center on Saturday.
Great Barrington police will be on hand to offer free gun locks. Curry said children are welcome to work at the anvil with him as long as parents are there to supervise.
The garden tools made will be given to three of the town's community gardens. Blacksmiths also will forge small shotgun rings into hearts for people to take home.
"It's a symbol of the fact that we're trying to change people's hearts so that we don't need guns in our lives," he said.
The Berkshires does not yet have a gun buyback program, and Curry sees Saturday's event as a way to plant that idea here in the county.
Curry is emphatic that the group's work is not about taking away guns. Nor is the organization "anti-gun."
"We're anti-gun violence. We focus on voluntarily giving up guns that are unsafely stored," he said. "A lot of guns are just plain forgotten about."
Those become a threat to curious children, or someone who might be considering ending their life. Most gun deaths in the U.S. are by suicide.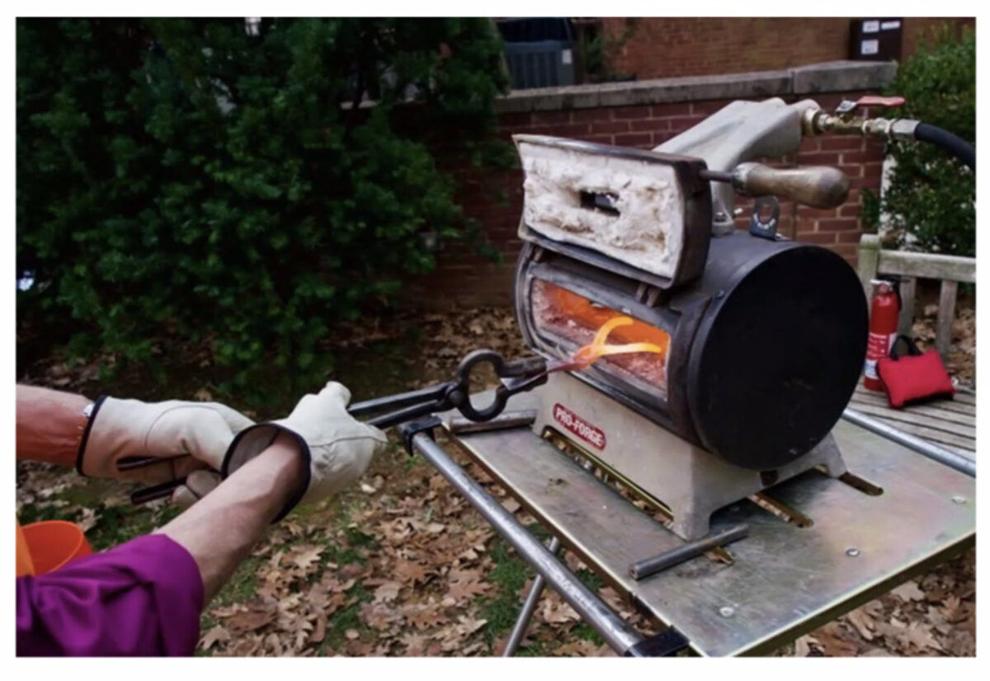 Curry also wants people to experience the healing that happens when the hammer meets a former potential instrument of killing.
"It's a moment of liberation and hope," he said. "It's part of a process of transformation," Curry said. "Our hope is not only that we change guns into garden tools, but also change the conversation."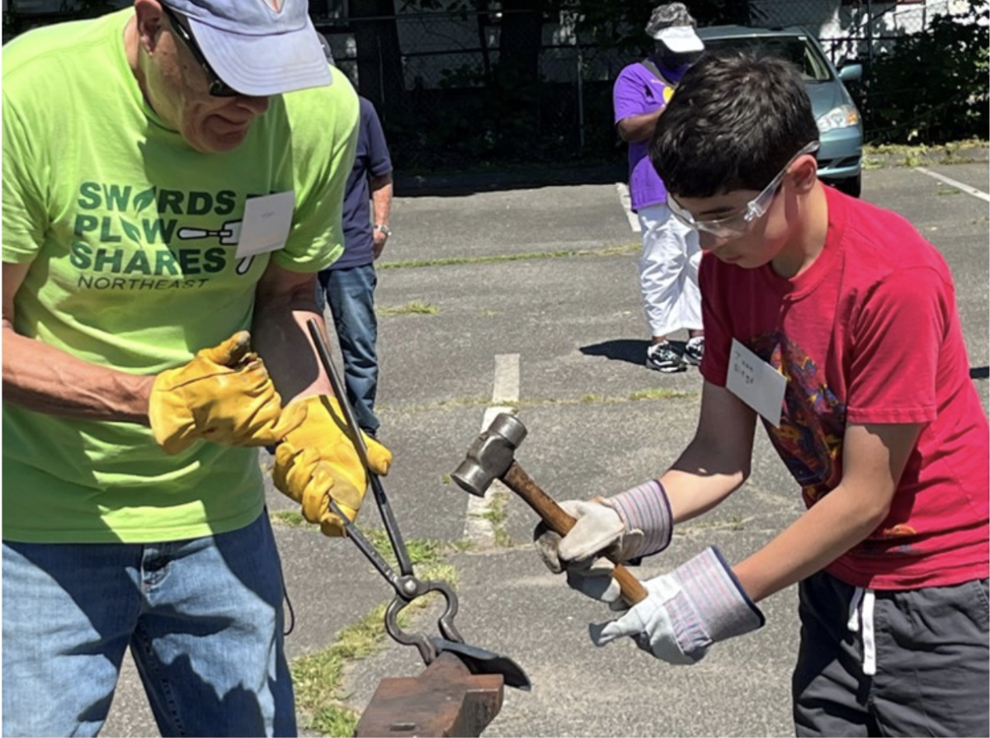 So inspired was Curry that four years ago he went to Colorado Springs, Colo., to learn to smith with Raw Tools. The organization's Mennonite founder had set off the sparks of this unique nonviolence movement that initially stirred Curry's interest.
Curry wanted to be able to teach and inspire others. He was able to bring the skills to the work he was doing with incarcerated people.
The Rev. Cristina Rathbone, of Grace Church, found herself moved when she first witnessed this particular kind of smithing.
"It's so powerful that we decided to bring it to Great Barrington," she said. "The hammering with a heavy hammer against heavy metal that was a gun — it just filled me with hope. It has that combination of simplicity and profundity. It's just a total transformation."
Rathbone pointed to the tragedies that continuously unfold in a country awash in guns.
"It's part of our work to stand for life in all places and at all times," she said. "And this is just one small way to be drawing the community together to do just that."