SHEFFIELD — Walking into Tony and Carolyn Ullrich's home in Sheffield, there's no getting around it: This family, as they like to say here, "bleeds blue."
The foyer's three walls are packed with photographs of three generations of Ullrich family members in uniform. "People notice and are in awe — and say we should be proud," Carolyn said. "I am so proud of Tony, my daughter, son and four grandchildren."
The centerpiece of what Carolyn calls the "Wall of Fame" are the seven individual photos of her husband Tony, their daughter Carrie Chatham, her sons Mathew Spencer and Jeremy Chatham, and the couple's son, Tim Ullrich, and his two daughters, Madison Robitaille and Makenzie Ullrich.
Combined, the magnificent seven have 30 years of service in the U.S. Air Force over a 50-year period.
Included in the array are photos of Chatham's husband, Michael, who retired after 24 years in the Air Force, and Robitaille's husband, Jim Robitaille, yet another Air Force veteran.
The "Wall of Fame" started small, years ago, with photos of Tony Ullrich's time in the service. But the tribute has grown over the years to include family members who followed in Tony's footsteps.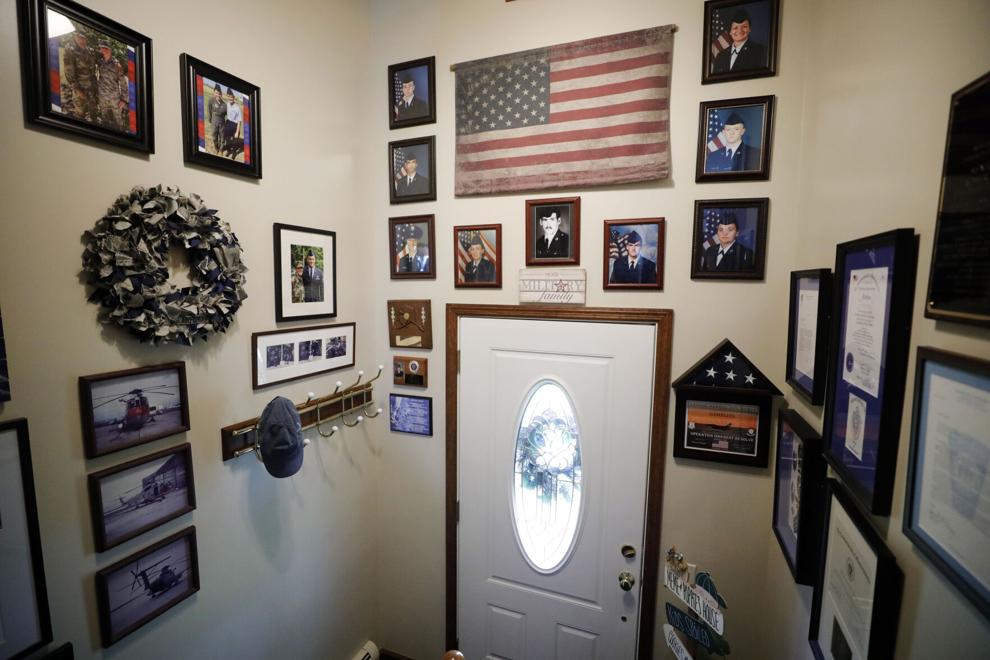 "I have a strong feeling toward the flag, being an American and what we have in America," Carolyn said in a recent interview, ahead of Memorial Day.
"I tell people we bleed blue," add Carrie Chatham, the couple's daughter, who lives in Florida. "We're a proud Air Force family and we stand by the flag. I can't support the military enough."
What follows is a look at the Ullrich family's military careers, what inspired them to join the Air Force and what it means to be part of a patriotic legacy.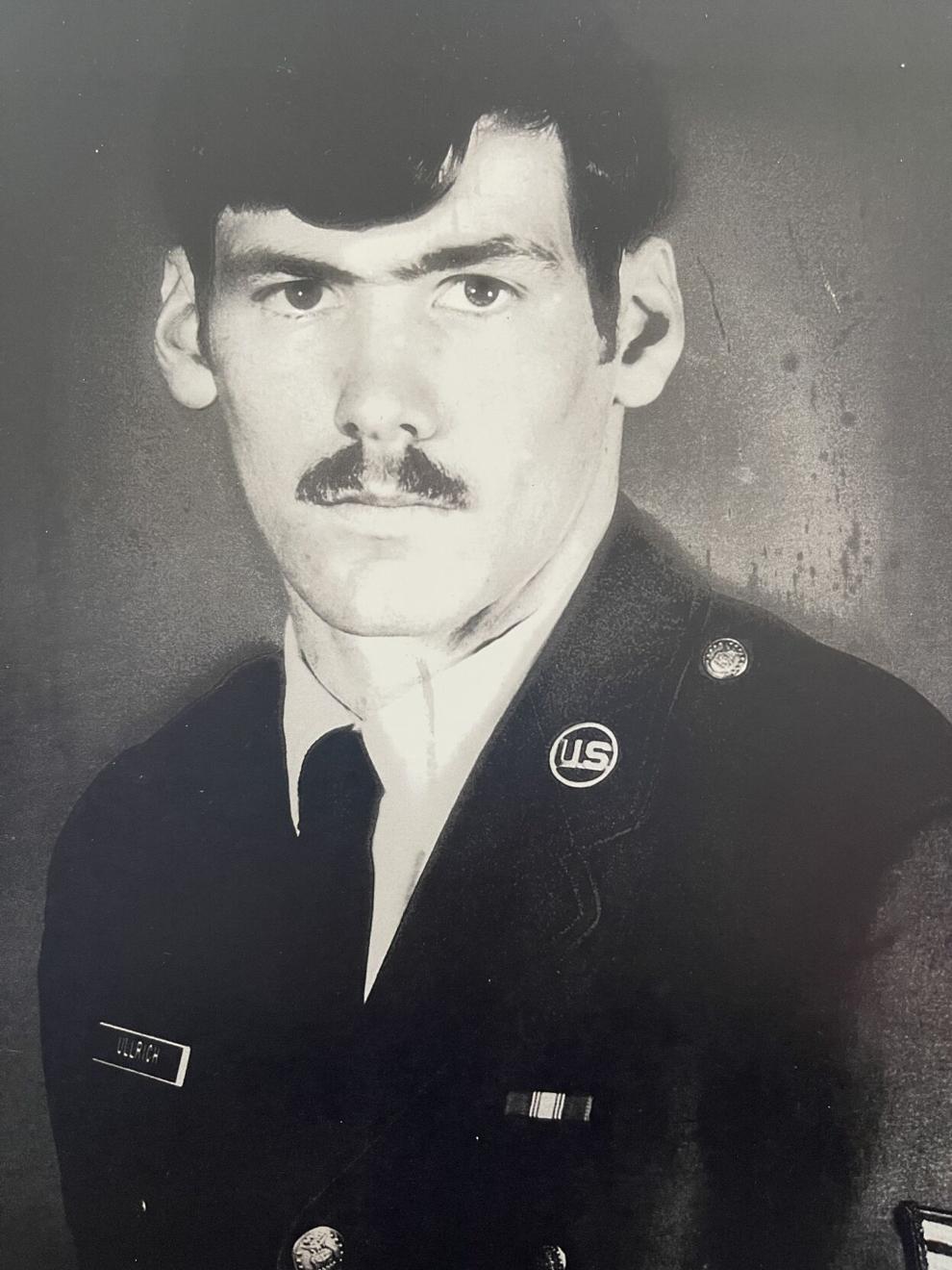 Tony Ullrich, 69, father/grandfather: Years of service: 1972-1977 Rank: Staff Sgt. Primary Station: Elmendorf AFB, Anchorage, Alaska
A Vietnam War-era veteran, Ullrich enlisted at 18 after graduating from Mt. Everett School in Sheffield. He joined the Air Force, partly due to his brother, Vincent Ullrich. "I went because my older brother was in the Navy. But I decided to enter the Air Force instead, because it was a little more challenging and boot camp was shorter," he quipped.
For three years, Ullrich served as a helicopter mechanic at Elmendorf, the base in Alaska. "I was always fascinated by helicopters and I often would fly with the crew," he said.
After the Air Force, Ullrich worked in the trades before becoming a police officer in Sheffield, spending nearly 30 years on the force, from 1979 to 2008.
Ullrich is amazed that his family's military presence spans five decades. "Fifty years? Holy mackerel. I think the military is good for kids who don't know what to do. It's a good way to start a life," he said.
Ullrich admits he would worry at times about his son and daughter in the military — and now keeps tabs on his four grandchildren, knowing they could be deployed at any time.
On occasion, he offers advice. "They help me out more than I help them. If they ask, I will give my opinion. When we talk we swap stories about how times have changed since I served," noted Ullrich.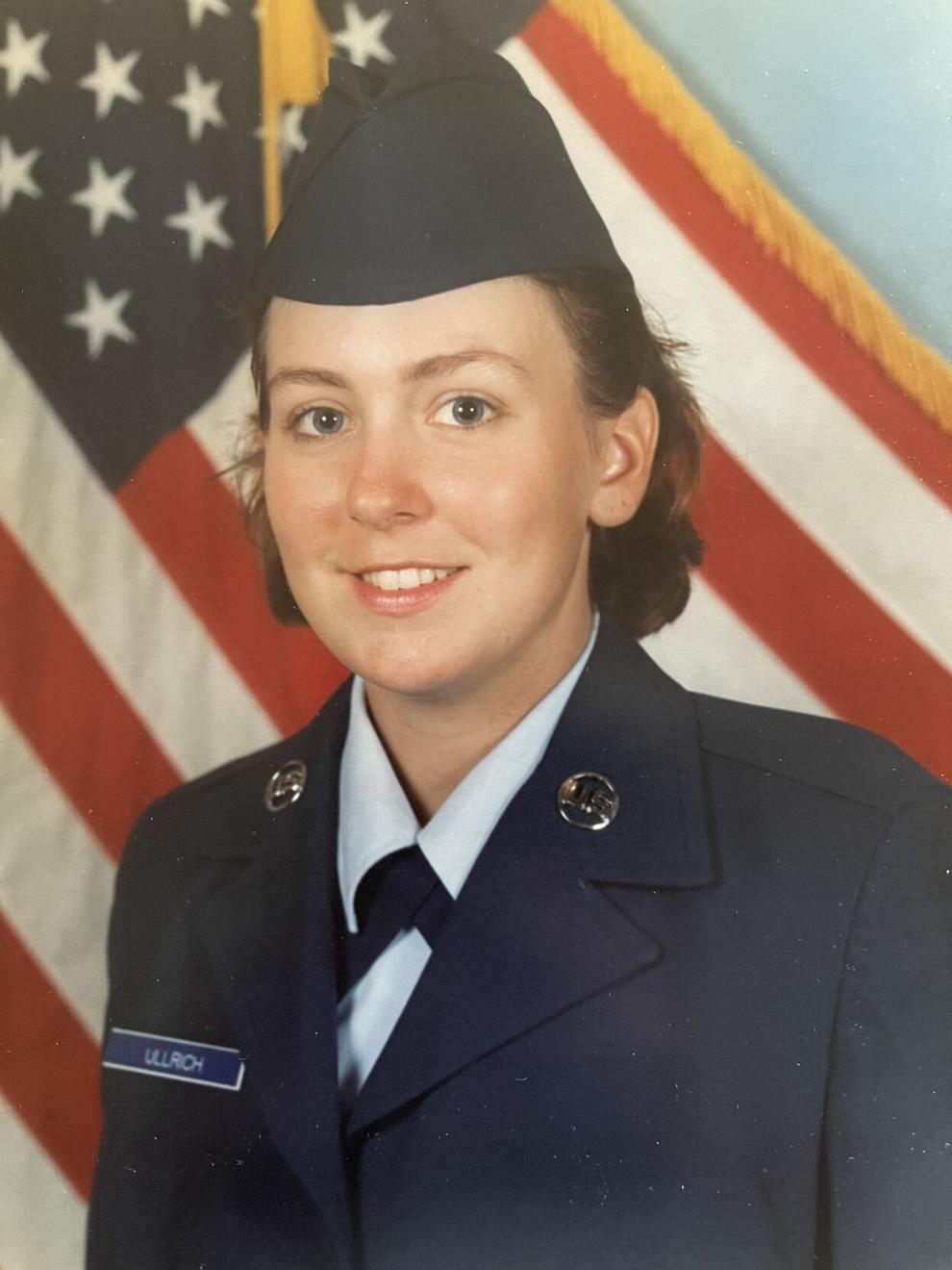 Carrie Chatham, 47, daughter/mother: Years of service, 1994-2003 Rank: Staff Sgt. Primary Station: Elmendorf AFB, Anchorage, Alaska
Chatham was born into the military. She arrived in the world while her father was stationed at Elmendorf. She enlisted at 19. Her dad was an influence, she said, but she wanted it. "I have absolutely no regrets," she said.
The advice from dad at the time? "'Do what you're told, work hard and do your best.' My parents were pretty strict so I did fine," she said.
Chatham says she presented the Air Force as a career option to her sons and described what she sees as the benefits of serving.
She worries about her children, especially when Mathew was deployed to Kuwait. But having served herself, she understands the boys will not always be near. "I'm very proud and I understand when they can't come home on holidays. I understand they can be deployed at any time, as I've walked in their shoes," she said. "I pray over my children every night that God will take care of them, as I can't be with them everywhere."
After years of living in Sheffield and the Northeast, Chatham and her husband moved to Navarre, Florida, close to several military bases. "I don't like the cold and my husband, who served 24 years, gets to utilize his benefits at the military installations. We like being part of the military community."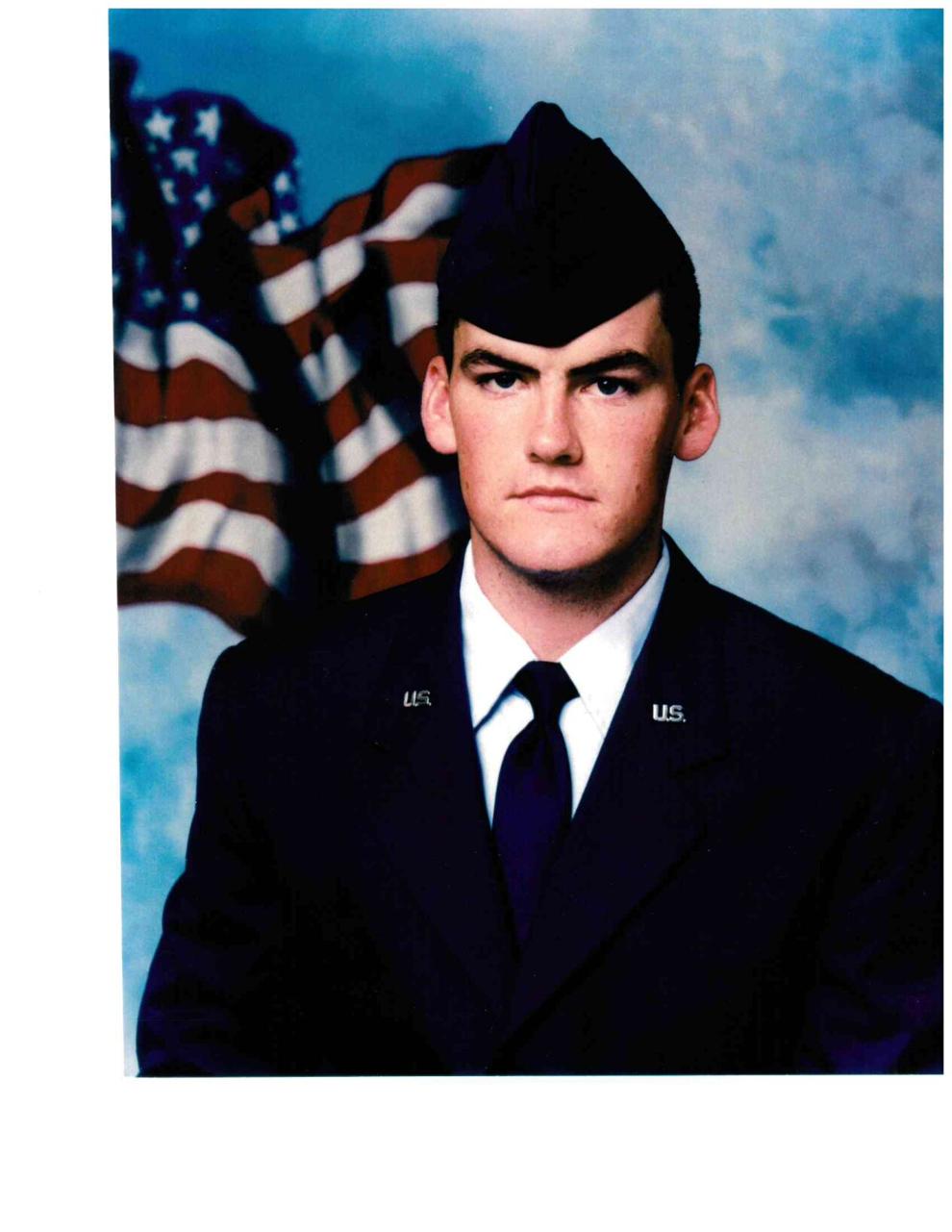 Tim Ullrich, 43, son/father: Years of service 1996-2001 Rank: Staff Sgt. Primary Station: Elmendorf AFB, Anchorage, Alaska
Four years younger than his sister Carrie, Ullrich was a junior at Mt. Everett when, in the summer of 1995, he decided to visit her when she was stationed at Little Rock AFB in Arkansas. He wanted to see what it was like living and working on a military base.
"Enlisting in the Air Force was something I always was going to do, but to see what life was like on a base helped ease the anxiety of enlisting," he said.
Ullrich wanted to fly and become part of an air crew, but failed the vision test and had to settle for another job in "signals intelligence," operating intelligence equipment. He found the benefits and friendships of service rewarding.
Since leaving the military, he's spent 20 years as a local police officer, splitting his time between Sheffield and Great Barrington, where he is now a sergeant.
His two daughters are in the Air Force, but Ullrich says they were never pressured to join. Both daughters signed up during their junior year at Mt. Everett under a delayed enlistment program.
Ullrich is in regular contact with his daughters, through cell phone calls or texts. Like any parent, he worries about them, especially Madison, who is a loadmaster on cargo planes that fly all over the world. Her most recent missions have been flights to Germany and Poland as part of the relief effort and to provide military equipment support for Ukraine.
"The world was a different place when I was in the Air Force. The world was safer than today," he said.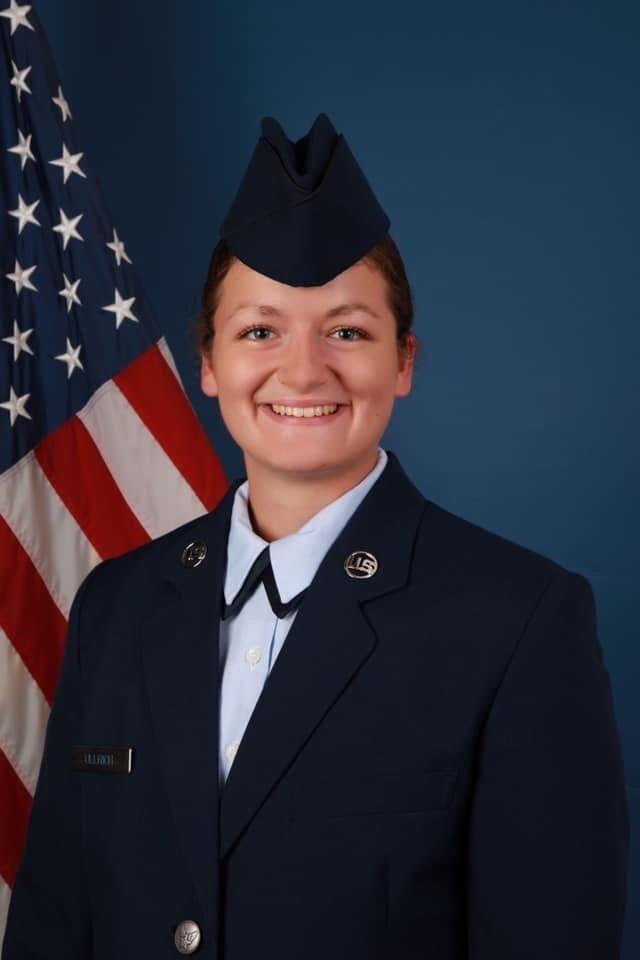 Makenzie Ullrich, 18, daughter/granddaughter: Years of service July 2021-present Rank: Airman First Class Stationed: Vance AFB, Enid, Oklahoma
Ullrich is the middle of three children with an older sister in the Air Force and a younger brother thinking about enlisting. She enlisted for six years and is training to be a medic.
"Ever since I was little, I was amazed by the medical field. Vance had two medic jobs available, so I signed up," she said.
Ullrich was three years old when her father, Tim, left the Air Force and eventually became a police officer. Dad being a man in blue inspired her to join the military.
"A huge part of growing up was seeing my dad as a police officer. His dedication to service put me in the right mindset," she said.
While the military was on her mind, Ullrich says her enlistment was a last-minute decision that elated her father. "My dad was super happy and proud of me. His advice was, 'The Air Force will tear you down but build you back up,'" she said. "It's super special how dedicated my grandfather (Tony) and father were and their careers showed me where I could be."
Ullrich says the camaraderie within the military has helped ease the pain of being away from family. "The friends I have met here is like having a second family. It was hard leaving home, leaving Sheffield," she said.
Ullrich said she may attend nursing school, or enroll in officer training.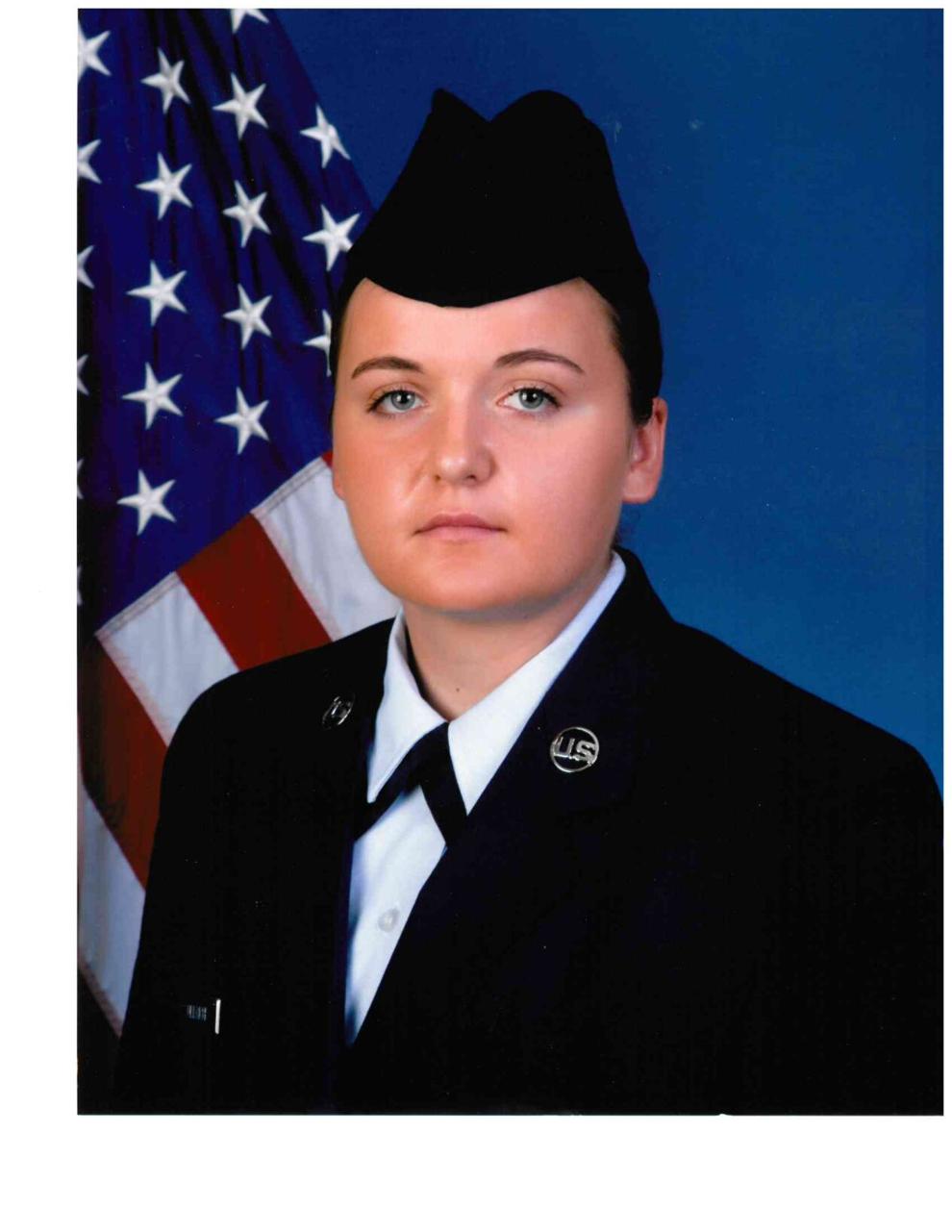 Madison (Ullrich) Robitaille, 21, daughter/granddaughter: Years of service July 2019-present Rank: senior airman Stationed: Joint Base McGuire-Dix-Lakehurst, New Jersey
Robitaille has been busy since she arrived at McGuire two years ago after finishing boot camp. She is a loadmaster for C-17 cargo planes and has travelled the world on challenging missions. The wife of an Air Force veteran, Jim Robitaille, Madison has flown to Kabul, Afghanistan, and Syria to rescue refugees. Lately, she has flown relief missions for Ukraine, landing in Germany or Poland.
Robitaille says she's become close to the people she serves with at McGuire. "You enter a squadron and you become a family. I've been to 20 countries and half the states. Overall, everyone in your squadron has your back."
Robitaille enlisted for six years, seeking stability. "I knew I wanted to join since I was a little kid. I knew joining the Air Force I would get an education and structured lifestyle," she said.
Robitaille says her grandfather, Tony, and father, Tim, also inspired her to enlist. "I have a lot of family history in the military. My dad told me I should pick either the Air Force or Navy. I chose the Air Force because I wanted to travel and see the world," she said.
Mathew Spencer, 23, son/grandson: Years in service: 2017-present Rank: Staff Sgt. Stationed: Shaw AFB Sumter, South Carolina
The son of Carrie and Michael Chatham, Spencer always planned to continue the family legacy with the Air Force. "I see how well off my dad is after retirement and it gives you a sense of pride. I will always advocate for the military," he said. "I intend to make it a career, probably 20 years."
Spencer has served overseas. That included a chance to be with a family member a year ago, an experience he cherishes. "I was deployed at the same time as my cousin Madison [Robitaille] in Kuwait in 2021. It was nice to have family there, as you have a different bond than with your co-workers."
Nevertheless, Spencer says, like family, you get close to people who once were strangers. "The brotherhood, the camaraderie — we're a tight knit community," he said. "It's so easy to make friends in the military. They are friendships that last a lifetime."
He values advice he gets from his parents on how to handle military service. "One thing my dad has said is do your best at your job and don't worry about others. I know I can't stress about what other people do," he said.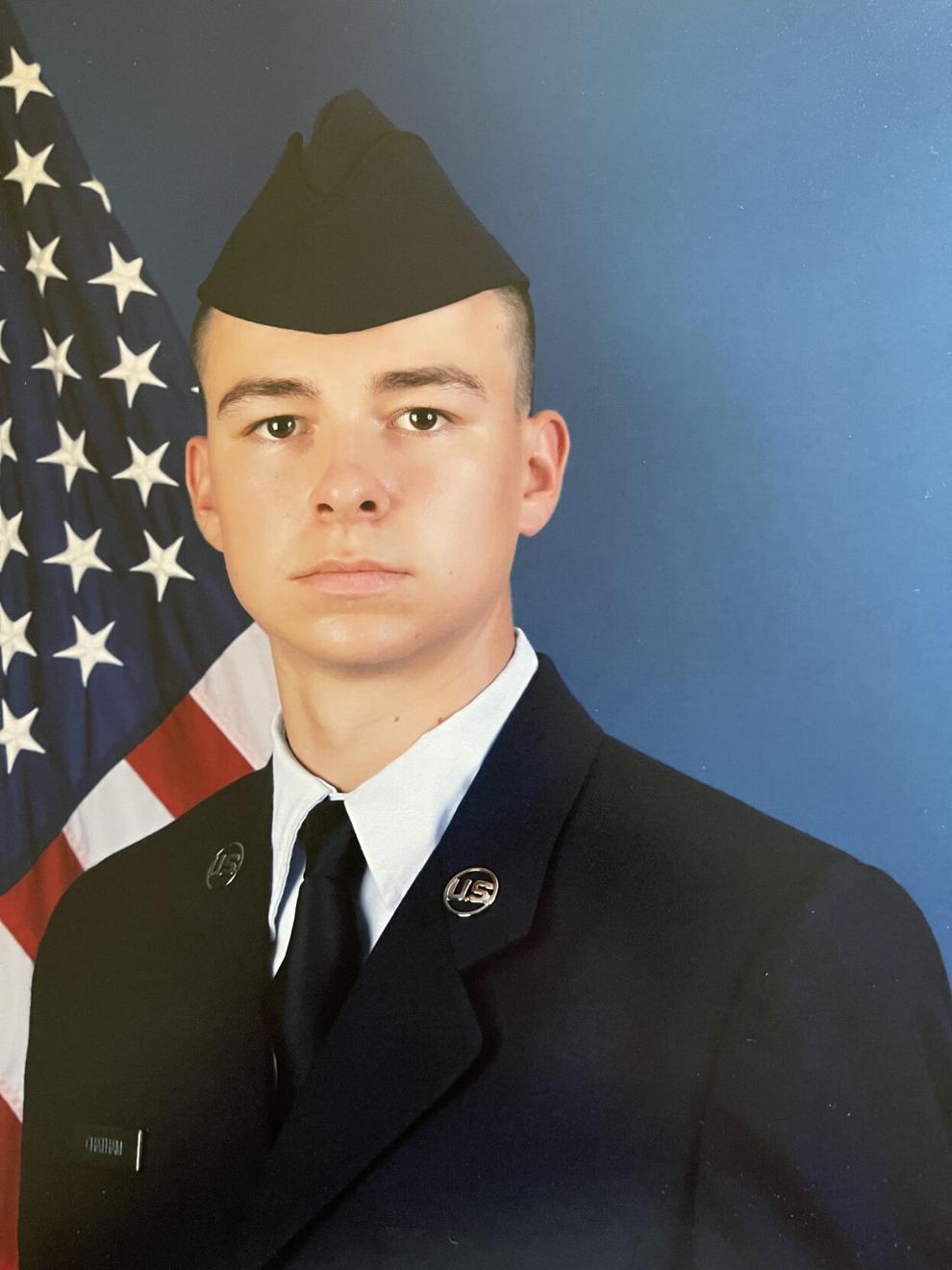 Jeremy Chatham, 21, son/grandson: Years of service: 2019-present Rank: Senior airman Stationed: Langley AFB Hampton, Virginia
Chatham likes working with computers. That has translated into a job at Langley managing computer systems. Honing his tech skills will likely help his career prospects when he is discharged in three years; he does not expect to make a career of the Air Force.
"What I do now is pretty lucrative on the outside and I want to get as much out of the Air Force as possible," he said.
Chatham says his father, who served 24 years in the Air Force, was the one who convinced him to enlist to get the benefits of military training.
"I also felt the military would be a big part of me growing up. Besides, I'll get to swap stories at our family reunions," he quipped.
Chatham stays in touch with his family, calling and occasionally visiting his brother Mathew, who is a five-hour drive away in South Carolina.
As for his parents, they may be 900 miles away in Florida, but easily reached by phone. "I call them all the time and tell them what I'm doing. They give me advice, which helps me out a lot."