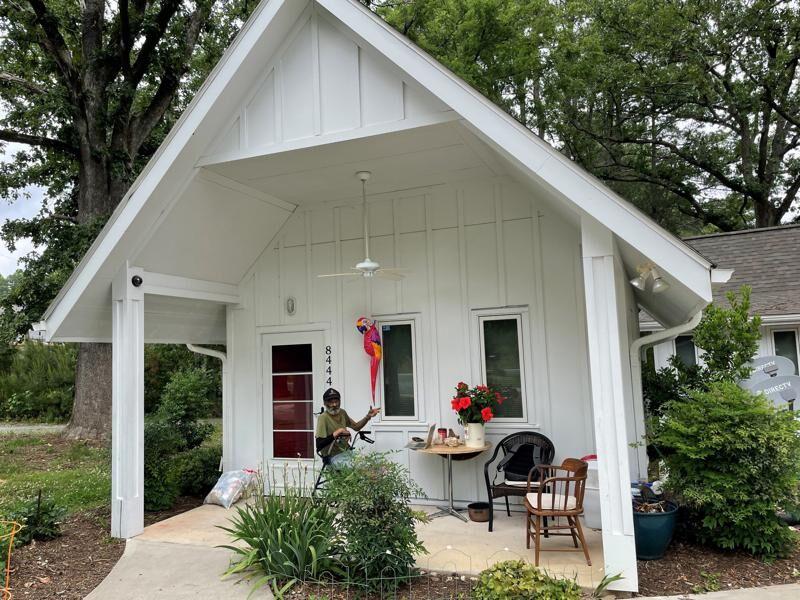 SHEFFIELD — Looking to provide affordable housing options and attract younger residents, officials are trying to make it easy to have a "tiny house" in town either alone on a slice of land or in a backyard.
Planning Board Vice Chair Robert Cooper drafted the proposed tiny house bylaw that is up for a public hearing on March 22 in person only at Town Hall.
If approved, the bylaw will head to Annual Town Meeting on May 1 for a vote by residents.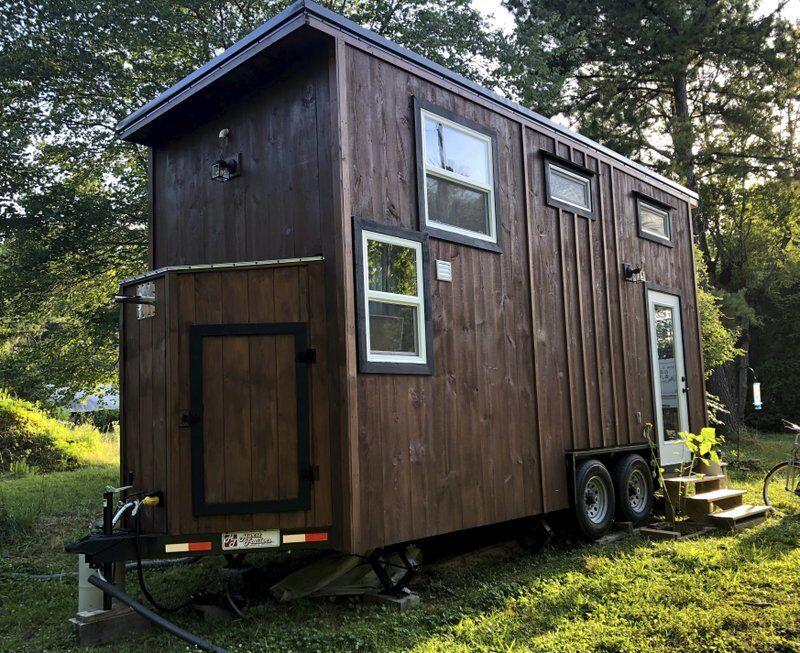 As long as they comply with all other zoning regulations, and a standardized set of tiny house regulations adopted by the state, the bylaw would allow people to build what are called "tiny homes" or "tiny houses" as permanent or secondary residences or on the same lot as a primary home as an "ADU" or accessory dwelling unit.
It also would not require the homes to hook into sewer or septic systems, which would allow for compostable toilets that the town health and building officials would regulate.
The proposed bylaw, which defines a tiny house as having a total floor area of no more than 400 square feet, doesn't require the home to be built on a permanent foundation. It can also be placed on an anchored trailer bed.
Tiny homes are growing in popularity as an affordable way to live and as an option to solve larger community housing problems. It also is a social movement to downsize and simplify.
In the Berkshires and particularly South County, rentals are scarce and what is available is beyond the reach of most. Add a tight and expensive real estate market and cost-of-living hikes and it has morphed into a crisis.
Town officials are busy trying to come up with solutions.
Great Barrington's Affordable Housing Trust, for instance, is also in the early stages of exploring the concept to provide assistance in financing tiny homes for existing homeowners as a possible way to help create more housing and generate income for homeowners.
Sheffield's Cooper, known as "Robbie," said many towns and cities still have tiny house regulations that force them to have a septic system, for instance. A compostable toilet removes thousands from building costs.
"That saves you 30 grand," Cooper said.
Many other municipalities also don't allow tiny houses as single family homes, he found in his research. In Sheffield, tiny houses weren't on the chart for what is allowed.
The website, "The Tiny Life," has a guide to having a tiny house in Massachusetts. It lists some tiny house builders in the state — one is in North Adams. And it lists only Northampton, Auburn and Pembroke as "Tiny House Friendly Cities" in terms of regulations.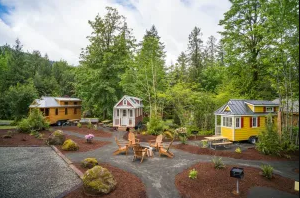 Cooper sees an opportunity for the town to strip away obstacles.
"We want to lure that young person who might say, 'Oh, do I put a tiny house in Egremont, Great Barrington, Canaan, Conn., or Sheffield — oh wait — Sheffield has an actual specific tiny house bylaw so they're actually encouraging it."
An acre of land in Sheffield can be found for about $30,000, Cooper said. Add $60,000 to $80,000 for the house and it is possible to start building equity for less than $200,000, he added.
Changing times
Cooper looks back to when he was younger and could afford to buy a house in the county. It's different now.
"It's crazy that somebody who is working a full-time job, they literally have no options as far as getting something in that sort-of sub-$300,000 range."
With tiny homes he envisions a range of possibilities. A farm putting in housing for its workers, for instance; a community for seniors aging in place, as another town official suggested to him.
So far the Select Board is supportive, Cooper said.
"They want to jump on this," he said, noting that Select Board Chair Rene Wood, for example, has been "really hustling to get grants for housing."
"We want to have it out there to the public that Sheffield is really encouraging the tiny homes as single family dwellings," he said.